Where to take the TOEFL test in Calgary.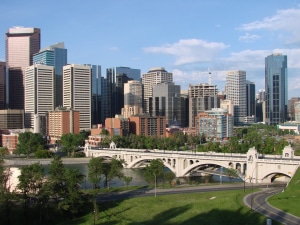 Calgary is a modern, cosmopolitan city and is the fifth largest city in Canada. It is famous for it's 'Stampede' rodeo and for hosting sporting events such as the winter olympics. If you are in Calgary then you can see the Olympic Plaza, the Calgary Zoo and Prince's Island Park. It's also an excellent place to go on a study program, an English language course, or to take a TOEFL test!
See here the other cities in Canada where can can pass the test!
Where are the TOEFL test centers?
So, you've done a TOEFL course and plenty of preparation and feel ready for the test? The organisors of your course or language program should be able to advise you on locations for your test. If you are a student in Calgary and you want to take a TOEFL test – there is one center which is currently receiving candidates for the test;
Calgary – MacLeod Trail S
8989 Macleod Trail Sw, Suite 301
Calgary T2H 0M2 – Canada
You can also pass the TOEFL to other places in Canada: Montreal, Toronto, Edmonton, Vancouver, Winnipeg, Ottawa.
How do I register?
Students can search for available dates for the TOEFL test on this website; https://www.ets.org In order to register, you will need to provide valid, acceptable identification documents. Your ID requirements depend on where you're from and where you plan to take the test. Ask at your chosen center for more details.
Is the TEOFL test paper based or on computer?
TOEFL tests are available in both an electronic version (iBT) and a paper version (PBT). Which one you choose will depend on the location of your test center and whether you prefer using a computer or writing by hand. The PBT version of the test may suit students with more knowledge of English grammar with less skills in spoken English. If you are on a language study program or course and you are aiming to do a TOEFL test then you should make sure you are getting plenty of practise online or writing by hand depending on the test you choose.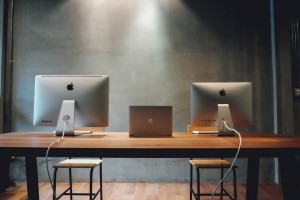 What should I bring on test day?
When arriving at the test centre, all students need to confirm their identity. Bring the same identification that you used to register. You should also bring a copy of your test date confirmation email.
When will I get my TOEFL results?
If you take the TOEFL iBT test, administered via the internet, you will be able to view your scores online. You will receive an email letting you know when your scores are available about 10 days after your test date.
How should I prepare for TOEFL?
You should familiarize yourself with the format of the TOEFL test and be aware of the types of questions you will be asked. Some students choose to study for the test by joining a TOEFL class on a course at school or hiring a private English tutor, but this can be quite expensive. While you're preparing, be sure to make good use of your time, scheduling specific times for study each week. Getting plenty of sleep the night before the test is also important preparation!
What about online training with GlobalExam?
GlobalExam is an online platform and is an excellent place for language students to practice their English language skills for the TOEFL test. You will be able to track your progress so that you will know when you're ready to take the test. There are trial versions of all kinds of tests for you to try out, including IELTS and TOEFL materials. When you're ready to start you can get the Premium version to have access to all the content available! Thousands of students have benefited from the course materials on GlobalExam. Make sure you get the same advantage!