Do you want to pass your TOEFL IBT test in Toronto? Are you wondering where to find available test centers? GlobalExam provides you with all the answers!
In this article, you will learn about:
What is the TOEFL Exam and why is it a good idea to pass it?
The list of test centers in and nearby Toronto;
How much can you expect to pay for the exam;
Tips and tricks to succeed on the day of your exam
Prepare for your TOEFL test with GlobalExam
Are you ready to know everything about the TOEFL test in Toronto? Let's go!
What Is the TOEFL Exam and Why Is It a Good Idea to Pass It?
The Test of English as a Foreign Language (TOEFL) is one of the world's most popular English language tests and it's one of the main English tests of choice for many educational organizations and employers across Canada too.
Besides, this will also help you during your travels abroad. You will indeed make better connections with locals and discover new cultures and ways of thinking!
Overall, here are the main advantages to taking the TOEFL exam:
Boost your career: In an increasingly connected world, knowing English is a great asset for companies. With the TOEFL test, you will be able to officially certify your language skills, giving you a comparative advantage when applying for jobs!
Get into the university of your dreams: Nowadays, most universities require applicants to provide an official language certificate. And the TOEFL is one of them! As previously mentioned, it is widely recognized and, depending on the required scores, will help you get into the university of your dreams!
Certify your language skills for two years: The TOEFL certificate is valid for two years. Hence, you will be able to re-use it over this period!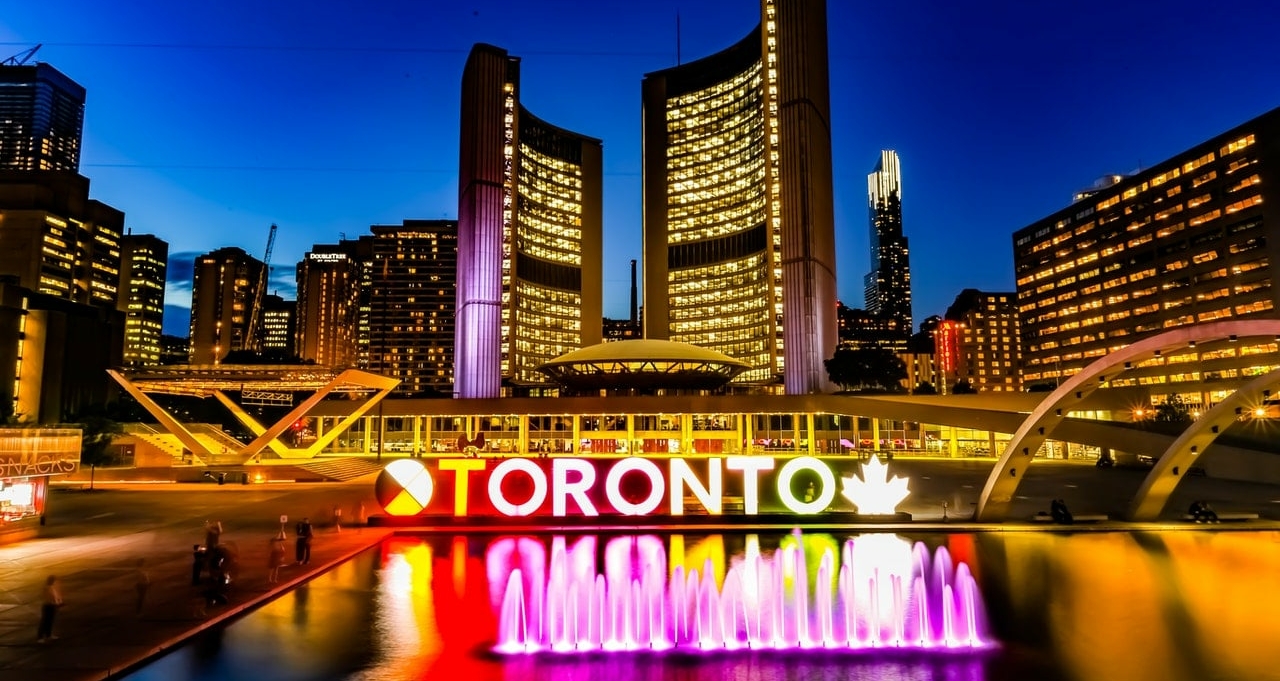 TOEFL Toronto: List of All the Official Test Centers
Tests are available at many locations all over Canada, which is why we are going to help you find the closest TOEFL test center to you.
If you are in Toronto, Canada you can visit places of interest such as Niagara Falls, Ontario Lake, Ripley's Aquarium or the CN Tower. It's also a great place to do a language course or take the TOEFL test!
City
Test Center
Address
Contact
Toronto
Toronto - Bloor Street East - APCN-5113
425 Bloor St. East, Suite 202,
Toronto, Ontario M4w3r4 Canada
+1 416-922-5864
Toronto
Toronto Central Academy - STN13612B
200 Sheppard Ave. East First Floor,
Toronto, Ontario M2n3a9 Canada
+1 416-850-8889
Toronto
Toronto Central Academy - STN13612A
200 Sheppard Ave. East First Floor,
Toronto, Ontario M2n3a9 Canada
+1 416-850-8889
Toronto
Toronto - Cestar College - APCN-6002
Cestar College Of Business Health & technology, 265 Yorkland Blvd, Suite 302,
Toronto, Ontario M2j1s5 Canada
(416) 485-3871.
Discover Some More TOEFL Test Centres Nearby Toronto
Are you wondering whether you can pass your test near Toronto! There are several test centers available, including in Mississauga and Hamilton. You can find more information on these centers in the table below.
City
Test Center
Address
Contact
Hamilton
Hamilton, Ontario - APCN-5374
4 Hughson Street South, 5th Floor, Trios Office,
Hamilton, Ontario L8n3z1 Canada
/
Mississauga
Toronto - ON (Mississauga) - APCN-6015
1290 Central Parkway West, Suite 104,
Mississauga, Ontario L5c4r3 Canada
/
Normal
Alabama A and M University - STN15391A
100 Drake Dr, J F Drake Memorial Library, Room 125, Attn: Alfonso Smith,
Normal, Alabama 35762 United States
+1 256-372-5000
Where else can you pass the TOEFL Exam in Canada?
If you wish to take the TOEFL in other Canadian cities, then we have compiled the following list:
What Do You Need in Order to Register for the Test?
To register, you will need to provide valid personal identification documents such as a passport or driver's license. The type of identification can differ depending on where you're from. Your chosen center will let you know the requirements at their location.
You can easily register for your TOEFL test. You can do so over email or on the TOEFL app. You can also do it via your ETS account! To do so, you need to follow these steps:
Log in to your ETS account or create your account on the ETS website if you don't already have one
On My TOEFL home page, select register/Find Test Centers
Select the location of the test center in Toronto or the Home Edition if available and depending on your preferences
Verify your email address. You can also confirm your time zone or select a new one
Choose the 2-month period you would like to take the test, then select an available test date from the calendar.
Select the available time for your test and click "Register for this test."
Continue your registration and pay for your test
Important: you will also need to upload copies of identification documents such as passports or driving licenses. Your chosen center will prompt you for the specific documents that they need to complete your registration.
At the end of the registration process, you will receive a confirmation email from ETS with your information. We highly recommend that you keep this email with you until the day of your test!
What about the date of the test?
Some centers in Toronto are able to deliver the test regularly whereas others only conduct the TOEFL test occasionally. If you want to take the test on a particular date then you'll need to check which center is more suitable for your requirements. Whichever date and location you choose, make sure you get plenty of sleep the night before!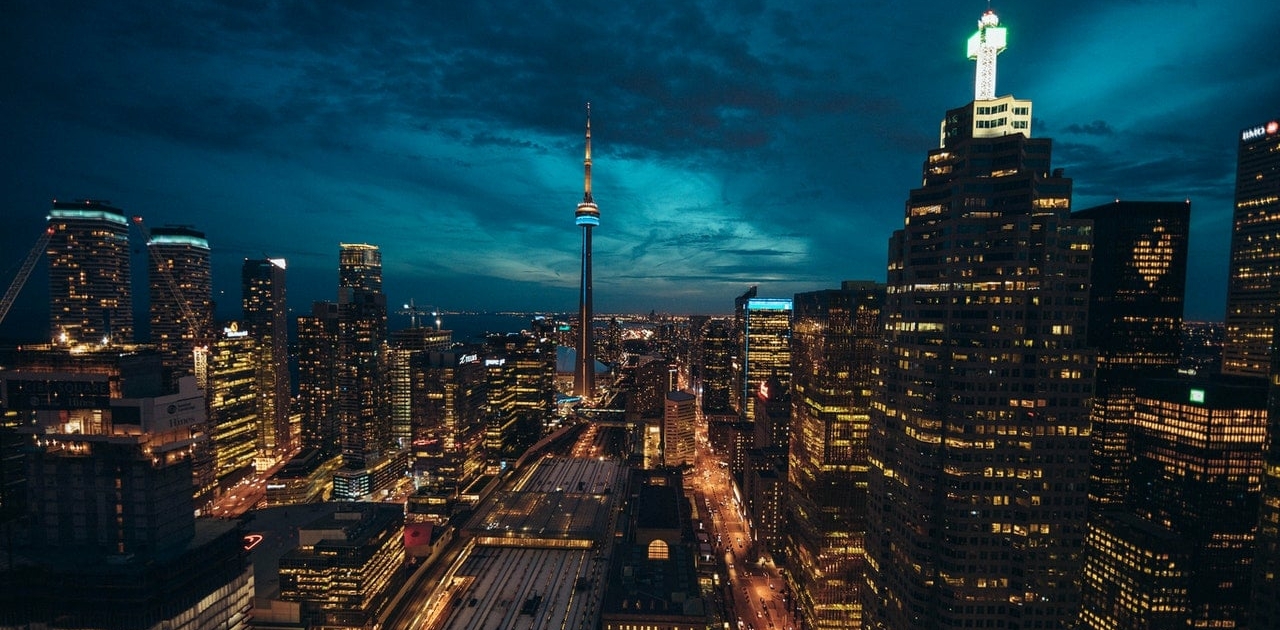 TOEFL Toronto: How Much Can You Expect to Pay For the Exam?
The cost for passing the TOEFL test in Toronto is $225. In addition, in case of specific circumstances such as returned payment or rescheduling, specific costs are applied. Please find more information in the table below! Important: keep in mind that the following fees are only applicable if you find yourself in these situations.
| Item | Cost |
| --- | --- |
| Late registration | US$40 |
| Reinstatement of canceled scores | US$60 |
| Additional score reports (per institution or agency) | US$20 |
| Rescheduling | US$20 each |
| Speaking or Writing Section score review | US$80 |
| Speaking and Writing Section score review | US$160 |
| Returned payment | US$20 |
TOEFL Toronto: Tips and Tricks to Prepare for the Exam
You should make sure you know the format of the TOEFL test really well before you take it. Some students take a TOEFL course with a language school or buy course books to study at home.
Doing some practise tests will help you get to know what to expect and achieve the results you need. Read, write and practise listening regularly. Choose a good place to study and get started.
If you are on a course or language program and you can find someone to practice speaking with then great but if not – practise speaking out loud whenever you can.
It's important to have clear and achievable goals for the exam. Students who don't know what they're aiming for often find they are disappointed with the outcome. A preparation course can help students achieve the TOEFL score they need.
Our most useful tips:
Make a plan: as previously mentioned, organizing your time efficiently and setting goals prior to the exam is essential. This will allow you to keep track of your progress and the remaining points you need to improve.
Stay consistent: make sure to stick to your plan and practice on a consistent basis. As you may already know, consistency is key to efficiently improve your language skills!
Make learning fun: you don't need to focus exclusively on academic sources. Make sure to associate your learning process with your interests and passions! You can for instance watch movies, listen to podcasts and read the news on the topics that interest you. This will also help you stay motivated!
Keep going: while it may be frustrating at times, learning a language takes time and patience is essential! Keep going: practice makes perfect!
Sign Up on GlobalExam Today and Ace Your TOEFL Test
Preparing for your TOEFL test with GlobalExam would be a great way to prepare for the TOEFL test. We have the best TOEFL preparation course. You can track your progress online so you'll know when you are ready for the test. You can do a trial test for free and then when you're ready to start you can choose the Premium version and get access to all the available TOEFL practice tests! There are materials on the GlobalExam site to suit the requirements of most language students who want to test their skills.
What exactly does GlobalExam offer?
In particular, our platform will allow you to access the following:
Practice exercises: complete exercises depending on the skills you need to improve and have access to detailed corrections
Mock exams: practice for your TOEFL exam in real test conditions. A timer will also be available for you to check the remaining time as you complete your mock exam
Revision sheets: review grammar points and vocabulary whenever you need
Statistics: evaluate your progress and the points you need to improve in real time using our statistics board
Planning mode: plan ahead before your test to make sure you have acquired the necessary skills to obtain your desired score
Are you ready to prepare for your TOEFL test? Let GlobalExam guide you throughout the learning process and start your revisions now!