Where to take the TOEFL test in Montreal.
Montreal is the largest city in Quebec and has the the Gothic Revival Notre-Dame Basilica at its center. It has a rich history and a unique personality. As well as being a great place for foodies it's also the prefect location for a language student to go on a course or take a TOEFL test!
See here the other cities in Canada where can can pass the test!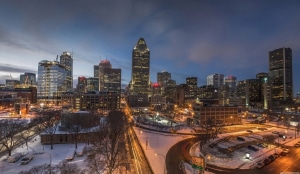 So, where are the TOEFL test centers in Montreal?
The TOEFL test can be taken at selected universities, language academies and similar locations. Here are some current examples in Montreal;
Universal College
1922 St. Catharine West, No. 600,
Montreal, Quebec H3h1m4 Canada
Academie Linguistique Internationale
1425, Rene-levesque Blvd. West, Suite #163,
Montreal, Quebec H3g1t7 Canada
Montreal – Pointe-Claire
1000 Boul. St. Jean, Suite 321,
Pointe-claire, Quebec H9r5p1 Canada
You can also pass the TOEFL to other places in Canada: Toronto, Calgary, Edmonton, Winnipeg, Ottawa.
How do I register?
Students can search for locations and dates for the TOEFL test on the ETS website; https://www.ets.org
To register, you need to upload copies of identification documents such as passports or driving license. Your chosen center will prompt you for the specific documents that they need for registration.
Should I do the paper based TOEFL test the online version?
Most language students do the online version of the TOEFL test (iBT) rather than the paper version (PBT). Which one you choose may depend on your chosen test location and whether you are comfortable using a computer or prefer to use handwriting. The PBT version of the test requires less spoken English so that may also be a consideration.
What should I bring on test day?
On the day of the test, each student will need to bring the same identification documents that were used to register. It's also important to bring a copy of the test date confirmation email and a pen or pencil for the answer sheet. Apart from this, you will not need much else except perhaps TOEFL materials for some last minute prep!
When will I get my TOEFL results?
For the online version of the test there is the added bonus of being able to see your scores online. You will receive an email message when your scores are available and this is usually about 10 days after you you sit your test.
How should I prepare for TOEFL?
You should really get to know the format of the TOEFL test and be familiar with the types of questions you are going to come across. You would be well advised to do some kind of TOEFL preparation course to ensure you have the best chance of obtaining the results you need. Some students decide to join a TOEFL preparation class to improve their skills. Others choose to work with a private tutor on a more personalised program to help them achieve the TOEFL score they need.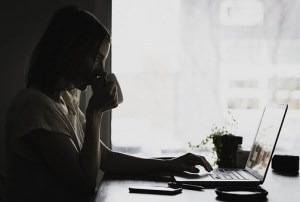 Can training with GlobalExam help me?
Preparing for the TOEFL test with GlobalExam is an excellent place to improve your skills and prepare for the test. You will be able to monitor your progress and get an idea of what your current level is. There are trial versions of IELTS and TEOFL tests on the Global Exam site for you to try first and then you can get the Premium version to have access to all the content available!