Do you want to pass your TOEFL IBT in Montréal? How can you register and how much does it cost? We have all the answers to your questions! Therefore, in this article, we will cover the following points:
Where can you find TOEFL test centers in Montréal;
How can you register for the TOEFL test in Montréal;
How much does the TOEFL test cost in Montréal;
What are you allowed to bring with you on the test day;
When are you going to receive your results;
Basics tips to prepare for your test;
Get a high TOEFL score with GlobalExam!
Are you ready to learn everything about the TOEFL test in Montréal? Let's go!
TOEFL Montreal: Where Can You Find the Test Centers?
Montreal is the largest city in Quebec and has the Gothic Revival Notre-Dame Basilica at its center. It has a rich history and a unique personality. As well as being a great place for foodies it's also the perfect location for a language student to go on a course or take a TOEFL test!
In Montréal, there is one test center available for you to pass your TOEFL test! You can find more information on the exact address below.
City
Test Center
Address
Contact
Montréal
Montréal - Pointe-Claire - APCN-5259
1000 Boul. St. Jean, Suite 206,
Pointe-claire, Québec H9r5p1 Canada
/
Where Else Can You Take the TOEFL Exam Nearby Montreal?
If you are not located in Montréal, don't you worry! You can also pass your TOEFL test in cities nearby. See the exact address and contact details of those centers below!
City
Test Center
Address
Contact
Williston
Burlington - Williston - APCN-5209
600 Blair Park Rd, Suite 326,
Williston, Vermont 054957529 United States
(800) 764-8616
New York
Clarkson University - STN10930A
8 Clarkson Avenue, Bertrand H. Snell Hall, Room B10a,
Potsdam, New York 136995790 United States
315-268-6400
Where else can you take the TOEFL Exam in Canada?
If you wish to take the TOEFL in other Canadian cities, then take a look at our following articles: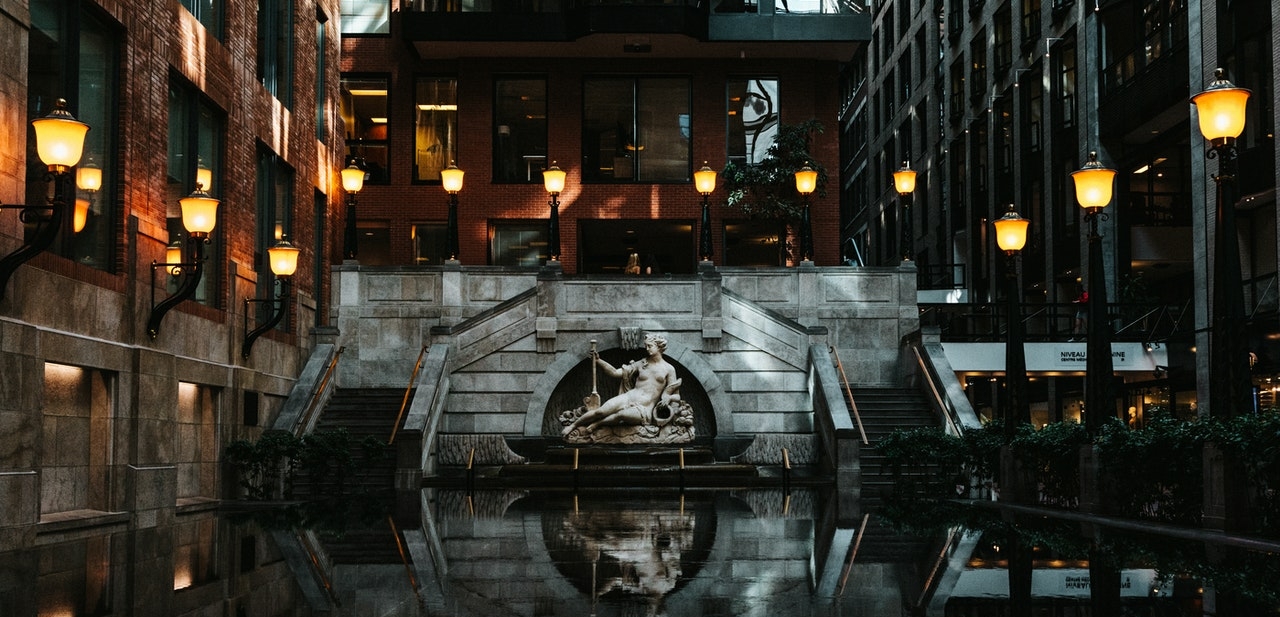 Should I Register for the TOEFL IBT or the TOEFL PBT?
Most language students do the online version of the TOEFL test (iBT) rather than the paper version (PBT). Which one you choose may depend on your chosen test location and whether you are comfortable using a computer or prefer to use handwriting. The PBT version of the test requires less spoken English so that may also be a consideration.
While in TOEFL IBT and TOEFL ITP THE reading, writing, and listening tests are common in both, the fourth section in TOEFL IBT is speaking whereas the TOEFL ITP has a test name structure which is based on grammar.
Due to the different structures of the tests, the duration is also different. The TOEFL Internet-based (IBT) is a four-hour long test whereas the TOEFL paper-based (ITP) is a three-hour long test.
So, what should you choose? Unfortunately, there is no clear-cut answer to this question. It also depends on your skills and what suits you better personally! Based on the aforementioned differences, we hope you can identify the pros and cons and make an informed decision!
How Can You Register for the TOEFL Exam in Montréal?
There are several steps to follow in order to register for your test in Montréal. These are the following:
Log in to your ETS account or create your account on the ETS website if you don't already have one;
On My TOEFL home page, select register/Find Test Centers;
Select the location of the test center in Montréal or the Home Edition if available and depending on your preferences;
Verify your email address and then continue;
Confirm your time zone or select a new one;
Choose the 2-month period you would like to take the test, then select an available test date from the calendar;
Select an available time for your test and click "Register for this test."
Continue your registration and pay for your test;
Important: you will also need to upload copies of identification documents such as passports or driving licenses. Your chosen center will prompt you for the specific documents that they need to complete your registration;
Once you are finished with the registration, you will receive a confirmation email from ETS with your information. Make sure to keep this email until the d-day!
TOEFL Montréal: How Much Does the Test Cost in the City?
In Montréal, passing the TOEFL test costs 225$ US dollars. In addition, you can find below potential additional fees depending on your specific situation.
| Item | Cost |
| --- | --- |
| Late registration | US$40 |
| Reinstatement of canceled scores | US$60 |
| Additional score reports (per institution or agency) | US$20 |
| Rescheduling | US$20 each |
| Speaking or Writing Section score review | US$80 |
| Speaking and Writing Section score review | US$160 |
| Returned payment | US$20 |
What Are You Allowed to Bring With You on the Test Day?
On the day of the test, each student will need to bring the same identification documents that were used to register. It's also important to bring a copy of the test date confirmation email and a pen or pencil for the answer sheet.
Apart from this, you will not need much else except perhaps TOEFL materials for some last minute prep!
What should you bring on the day of your TOEFL test? What's allowed and what isn't? We provide all the answers to your questions in the paragraphs below.
First, the only items you must bring on test day are:
A mask. If you don't have one, you won't be admitted to the test center. For more information on safety procedures, you can check the ETS website
A valid and acceptable ID (depending on the requirements of your test center). We recommend that you bring at least 2 forms of ID, if you can, in case the test administrator questions the first ID you present.
Important: these documents need to correspond to the ones you used for your registration.
A copy of the test date confirmation email and a pen or pencil for the answer sheet
Apart from the aforementioned items, you will not need much else, except perhaps some TOEFL materials for some quick last minute revisions!
There is also a list of items that you should not bring. This includes phones, watches or any other electronic, recording, listening, scanning or photographic devices.
If you are seen using or accessing a device and/or transmitting data, including but not limited to text messaging, email, and photographs, your device may be inspected and/or confiscated.
If you bring a phone with you to the test center, it must be turned off. You cannot access your phone or other device during the test session or during breaks to check messages, make a call, or check the time or for any other reason. Make sure to keep that in mind to avoid any difficulty during your test day!
When Are You Going to Receive Your TOEFL Exam Results?
You can generally view your scores in your ETS account approximately 6 days after your test date. In addition to receiving an email when your scores are available, you can also access your account online or via the official TOEFL® app.
In addition, designated score recipients who receive official scores electronically can receive them as early as 6 after your test date. Score reports are sent approximately 11 days after your test date. For more information on test results and when you can expect to receive your scores, check the ETS website!
How Should You Prepare for the TOEFL Test? Basic Tips
You should really get to know the format of the TOEFL test and be familiar with the types of questions you are going to come across. You would be well advised to do some kind of TOEFL preparation course to ensure you have the best chance of obtaining the results you need. Some students decide to join a TOEFL preparation class to improve their skills. Others choose to work with a private tutor on a more personalised program to help them achieve the TOEFL score they need.
In addition, here are some useful tips for you to maximise your chances at obtaining a high TOEFL score:
1) Incorporate English into your daily life: To become fluent in English, it is important to include it in our daily routine. For instance, you can spend 15 minutes of your time every morning and read one news article from an English source.
You can also select common expressions and use them throughout the day in appropriate contexts. This way, English will come more naturally as you go!
2) Make learning English fun: While academic sources are important, make sure to select a wide diversity of learning material, including movies, podcasts and songs! This will help you stay motivated throughout your learning journey!
3) Stay consistent: As you may already know, consistency is key to learning any language! Stay patient and keep going. Afterall, practice makes perfect!
Can Training With GlobalExam Help You Get a High TOEFL Score?
On GlobalExam, you can practice for the TOEFL test in real exam conditions. You can track your progress and read some of our study sheets to close any gaps you may have. You will be able to evaluate yourself and find out your score with practice tests, to train, learn from your mistakes and improve quickly with our corrected exercises and to choose the course that suits your goal and stay motivated thanks to our personalized training.
Our platform has been specially designed to help learners like you prepare for every aspect of the TOEFL, including:
Study sheets: consult 390 grammar and vocabulary revision sheets with questions;
Exercises: complete 14 training sessions focused on different parts of the TOEFL;
Mock exams: test yourself with nine full TOEFL mock tests under timed conditions.
Preparing for the TOEFL test with GlobalExam is an excellent place to improve your skills. You can sign up for a trial version to practice for the TOEFL and other language tests. If you're interested, you can get the Premium version afterwards to have access to all the content available!