Where to take the TOEFL test in Vancouver
Vancouver, a busy seaport and one of Canada's most cosmopolitan cities. A city surrounded by mountains with thriving art and music scenes. It could be a great location to do a language course, a test preparation program or a TOEFL test too!
See here the other cities in Canada where can can pass the test!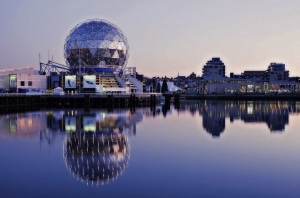 Are there TOEFL test centers in Vancouver?
There are several TOEFL exam centers currently taking students for the TOEFL test in Vancouver;
Western Washington University
Testing Center Ac120, 333 32nd Street,
Bellingham, Washington 98225 United States
Franklin English Language College
530 Hornby Street, Suite 200,
Vancouver, British Columbia V6c2e7 Canada
Vancouver TESOL Training Center
Unit 100 – 132 East 14th Street,
North Vancouver, British Columbia V7l2n3 Canada
You can also pass the TOEFL to other places in Canada: Montreal, Toronto, Calgary, Edmonton, Winnipeg, Ottawa.
How do I register?
To find a location with your preferred dates you need to go to the ETS website; https://www.ets.org
You will need to upload identification documents to register and these may vary according to where you're from. Your chosen center will prompt you for the correct documents.
Which version of the TOEFL test should I do?
There are two types of TOEFL tests and they are the online version (iBT) and the paper, handwritten version (PBT). Most people do the online version these days but if you prefer writing by hand then you may want to consider the PBT version of the test. It does require more knowledge of English grammar but less spoken English so if you're more of a grammarian than a speaker – it could be for you! If you need a TOEFL score to enroll on a university course then it would be worth finding out if the university you will be attending requires you to submit hand written coursework or use electronic media as this could also influence your decision.
What do I need to take with me on test day?
On the day of your test you will need to bring the same documents that you used to register. You should also bring a printout of the test date confirmation email you received. Also, bring a few pens and pencils to use for the answer sheet.
When will I get my TOEFL results?
Your results will usually be available 10 days after you completed your test and you can find your score online by entering the ETS ID number you received at registration.
What's the best way to prepare for TOEFL?
Just like most other English exams it's a good idea to really get to know the format of the TOEFL test and practise answering all the different question types. Many students elect to do some kind of English preparation course, either by taking a lesson at a school or doing an online course. Find out what your weak areas are and really work on them. Set aside some time each week to do some mock tests under timed conditions. If you want to feel more confident in the exam then you can never do too much preparation!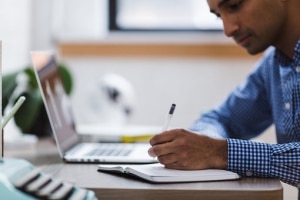 Can I train online with GlobalExam?
GlobalExam is the perfect place to practice and improve your English language skills for the TOEFL test. You can practise the different parts of the exam and monitor your progress so that you will know when you're at the right level to take the test. You can get an idea of what to expect by using the trial versions of IELTS and TOEFL tests first and then you can get the Premium version and gain access to the whole site. Using the materials on GlobalExam is a sure way to improve your language level.