Do you want to pass your TOEFL test in Vancouver? Are you wondering how to register and how much does it cost? We have all the answers to your questions!
In this article, you will learn everything about the following points:
Are you ready? Let's dive in!
What Is the TOEFL Exam and Why Should You Take It?
The TOEFL IBT test evaluates your level of proficiency in English. It is a widely recognized exam, recognized by universities and companies all across the world. It is indeed accepted by more than 11,000 universities and other institutions in over 150 countries, including Australia, Canada, New Zealand, the United States, the U.K., and across Europe and Asia. This test measures all 4 academic English skills — reading, listening, speaking, and writing — the way they are actually used in a classroom.
So, why should you take the TOEFL exam? Here are several advantages:
Get into your dream university: language exams are often required as part of your application for universities. Being a renowned language test, getting a high score at your TOEFL test will contribute to making you a suitable candidate for the university of your choice!
Boost your career: in a world where companies are increasingly interconnected on a global level, English is essential. With the TOEFL test, you will be able to demonstrate your level to potential employers, who will become confident in your language abilities!
Improve your English skills: beyond benefits in the academic and professional domains, preparing for this test will also allow you to significantly improve your proficiency level. This will help you become more confident and assertive!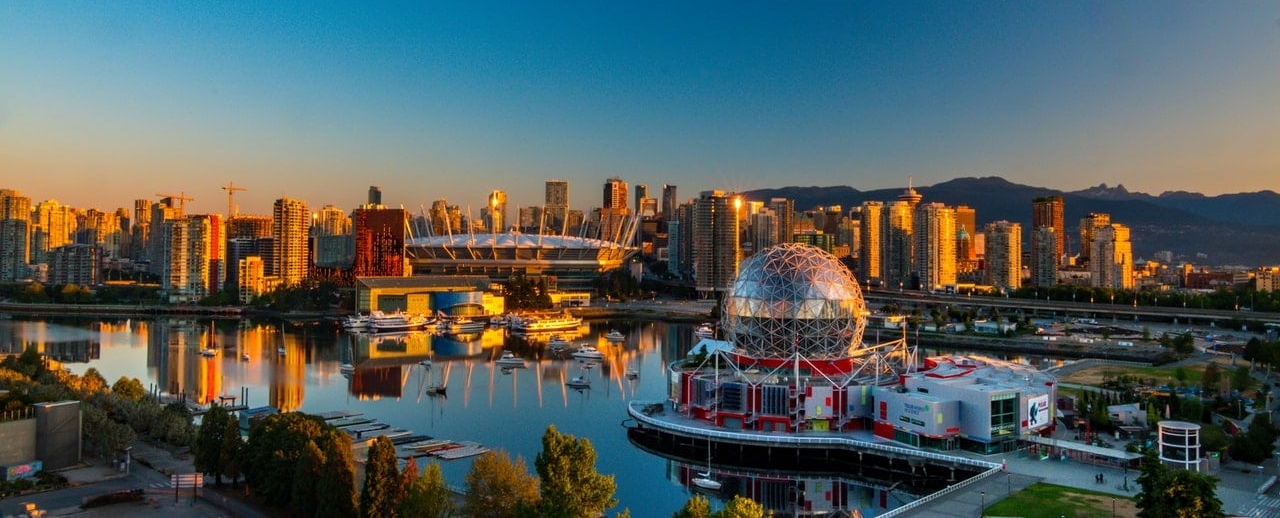 TOEFL Vancouver: Are There Any Test Centers Available?
Vancouver, a busy seaport and one of Canada's most cosmopolitan cities. A city surrounded by mountains with thriving art and music scenes. It could be a great location to do a language course, a test preparation program or a TOEFL test too!
There are several TOEFL exam centers currently taking students for the TOEFL test in Vancouver. You can find more information on their exact location and contact details below!
City
Test Center
Address
Contact
Vancouver
Vancouver - Melville St. - APCN-6009
1190 Melville Street Suite 400,
Vancouver, British Columbia V6e3w1 Canada
+1 604-628-5783
Vancouver
Vancouver TESOL Training Center - STN15392A
Unit 100 - 132 East 14th Street,
North Vancouver, British Columbia V7l2n3 Canada
+1 604-518-5748
Vancouver
Can-Quest ESL Academy (North Shore Branch) - STN12971A
#1-117 East 15th Street, Www.canquestacademy.com,
North Vancouver, British Columbia V7l2p7 Canada
/
Some More Official TOEFL Test Centers Nearby Vancouver
If you're located nearby Vancouver, there are also centers available! You can find more information on two test centers below.
City
Test Center
Address
Contact
Richmond
Cypress College Inc. - ITBC122A
Suite 720 – 8477 Bridgeport Road,
Richmond, British Columbia V6x0s8 Canada
(714) 484-7000
Bellingham
Western Washington University - STN13555A
333 32nd Street, Testing Center Ac120, Face Mask Required,
Bellingham, Washington 98225 United States
(360) 650-3440
Where else can you take the TOEFL Exam in Canada?
If you wish to take the TOEFL in other Canadian cities, we can help you choose wisely; just take a look at our following articles:
TOEFL Vancouver: How Can You Register for the Exam?
To find a location with your preferred dates you need to go to the official ETS website.
You will need to upload identification documents to register and these may vary according to where you're from. Your chosen center will prompt you for the correct documents.
Do you want to pass your TOEFL test in Vancouver or nearby? You can find below all the necessary steps you need to follow:
Log in to your ETS account or create your account on the ETS website;
When you go on My TOEFL home page, select register/Find Test Centers;
Select the location of the test center in Vancouver or nearby. You can also select the Home Edition if available, depending on your preferences;
Make sure your email address is correct and then continue;
Confirm your time zone or select a new one;
Choose the 2-month period you would like to take the test, then select an available test date from the calendar;
Select an available time for your test and click "Register for this test."
Continue your registration and pay for your test;
Important: you will also need to upload copies of identification documents such as passports or driving licenses. Your chosen center will prompt you for the specific documents that they need to complete your registration;
Once you have completed your registration, you will receive a confirmation email from ETS with your information. Make sure to keep this email until the day of your exam!
If you have more questions on the registration process, you can also check out the ETS website!
Which Version of the TOEFL Test Should You Register For?
There are two types of TOEFL tests and they are the online version (iBT) and the paper, handwritten version (ITP).
Most people do the online version these days but if you prefer writing by hand then you may want to consider the ITP version of the test. It does require more knowledge of English grammar but less spoken English so if you're more of a grammarian than a speaker – it could be for you!
If you need a TOEFL score to enroll in a university course then it would be worth finding out if the university you will be attending requires you to submit hand written coursework or use electronic media as this could also influence your decision.
TOEFL Vancouver: Is the Test Expensive or Not? Price Details
The cost for passing a TOEFL test in Vancouver is US$225. There are also other possible fees depending on your specific situation, such as late registration or rescheduling. However, keep in mind that these are only additional!
| Item | Cost |
| --- | --- |
| Late registration | US$40 |
| Reinstatement of canceled scores | US$60 |
| Additional score reports (per institution or agency) | US$20 |
| Rescheduling | US$20 each |
| Speaking or Writing Section score review | US$80 |
| Speaking and Writing Section score review | US$160 |
| Returned payment | US$20 |
TOEFL Vancouver: What Do You Need to Take With You on Test Day?
On the day of your test you will need to bring the same documents that you used to register. You should also bring a printout of the test date confirmation email you received. Also, bring a few pens and pencils to use for the answer sheet.
Are you wondering what you need to take for your test on the day of the exam? Here is all the information you need to know! These are the items you should bring:
A mask. In the case where you don't have a mask, you will unfortunately not be admitted into the test center. For more information on safety procedures, you can also check the ETS website.
A valid and acceptable ID (depending on the requirements of your test center). We recommend that you bring at least 2 forms of ID, if you can, in case the test administrator questions the first ID you present. Important: these documents need to correspond to the ones you used for your registration.
A copy of the test date confirmation email and a pen or pencil for the answer sheet
In addition to the items mentioned below, make sure to refer to the ETS website and your test center for any specific requirement!
Last but not least, there are also items you will generally not be able to bring. This includes phones, watches and any other electronic, recording, listening, scanning or photographic devices. During the entire duration of the test, your phone must be turned off.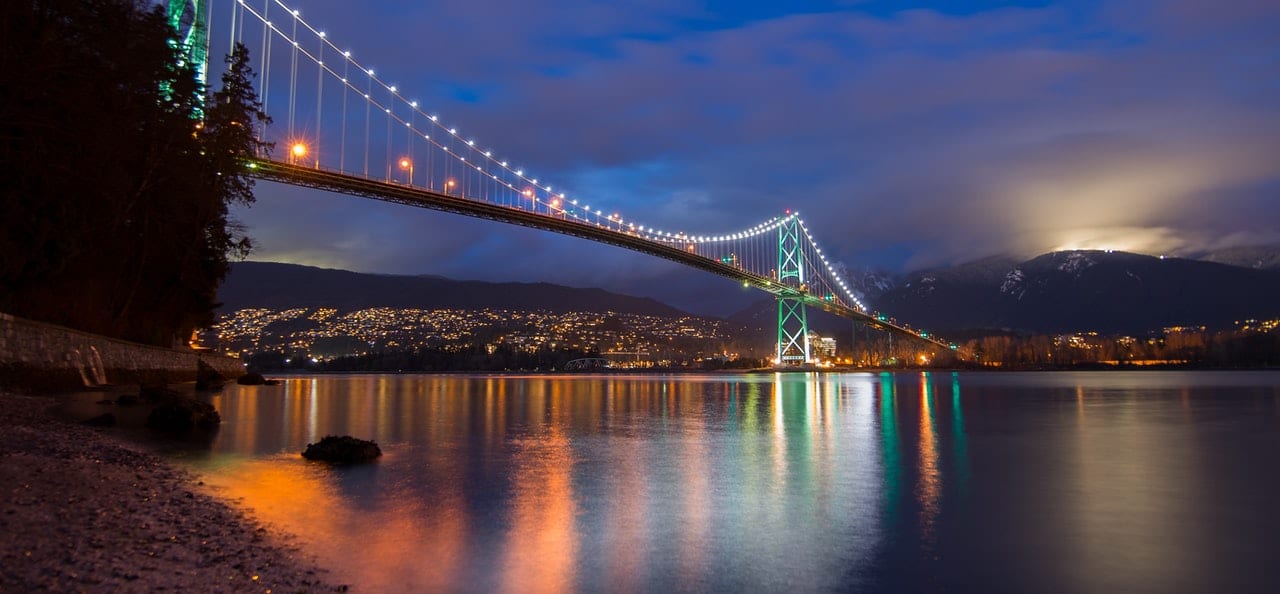 When and How Fast Are You Going to Receive Your Test Results?
You will be able to access your scores online on your ETS account approximately 6 days after your test date. You will receive an email notifying you when your scores are available. In addition, you can also access them directly on your account online or via the official TOEFL app.
Lastly, score reports are sent approximately 11 days after your test date. For more information on test results and when you can expect to receive your scores, check the ETS website!
What Are the Best Ways to Prepare for the TOEFL Exam?
Just like most other English exams it's a good idea to really get to know the format of the TOEFL test and practice answering all the different question types.
Many students elect to do some kind of English preparation course, either by taking a lesson at a school or doing an online course.
Find out what your weak areas are and really work on them. Set aside some time each week to do some mock tests under timed conditions. If you want to feel more confident in the exam then you can never do too much preparation!
Allow GlobalExam to Help You Get the TOEFL Score of Your Dreams
Do you want to start preparing for your TOEFL test? Are you wondering what method you should choose? GlobalExam will be your ideal language partner! Being the first online learning platform for languages, GlobalExam has been designed by language professionals for you to continuously improve!
In particular, our platform will have access to:
Our training mode: practice your language skills through several exercises and according to your specific needs
Our exam mode: complete mock exams in real exam conditions (a timer will indicate the remaining time available)
Corrections and statistics: following every exercise and exams, you will have access to detailed corrections and explanations
Revision sheets: review specific grammar points and vocabulary whenever you want
Our planning mode: plan your revision over a given period (indicate your test date and objectives)
With GlobalExam, you will be able to progress and gain confidence in the language you need to improve. Are you ready to nail our TOEFL test? Join us on this learning journey and make GlobalExam your best language partner!