Where to take the TOEFL test in Edmonton.
Edmonton, the capital of Canada's Alberta province, is a great city to go out and have fun and is great for shopping too. West Edmonton Mall is always a good place to hang out or there is always the farmers market. If you are in Edmonton in August then you will be able to enjoy one of the best folk music festivals in the world. On top of this, It's also an fantastic place to do a language study program, prep for an exam or to take a TOEFL test!
See here the other cities in Canada where can can pass the test!
Where can I take the TOEFL test in Edmonton?
In Edmonton there are a few local centers available to take the TOEFL test. Here are some current locations;
Edmonton AB
8944 182nd Street Nw, Suite 316,
Edmonton, Alberta T5t2e3 Canada
University of Alberta
Technology Training Centre, B-11 Cameron Library,
Edmonton, Alberta T6g2j8 Canada
How can I register to take the TOEFL test?
To register and find available dates you can type your preferred location on this site; https://www.ets.org Be aware that you will need to provide your personal identification documents and the exact type may depend on where you come from. You should be prompted for the correct documents when you register online.
You can also pass the TOEFL to other places in Canada: Montreal, Toronto, Calgary, Vancouver, Winnipeg, Ottawa.
Is the TEOFL test paper based or on computer?
TOEFL tests are available in both an electronic version (iBT) and a paper version (PBT). You'll probably want to take the TOEFL IBT, which is the online version of the TOEFL test). It is the commonly taken version of the test and is well recognised around the world. If you prefer writing by hand then there is also a PBT version of the test. Many institutions also accept PBT TOEFL certificates though it is worth checking with any school, college or other place you are applying to. If you are on an ELP (English Language Program) they will be able to make an assessment as to your current language proficiency and then advise which test is more suitable for your requirements.
Is there anything I should bring on my test day?
When you arrive at your TOEFL test center, you will need to show your identification documents. These will be the same as the ones you used to register. It's also a good idea to bring a copy of the test confirmation email you received.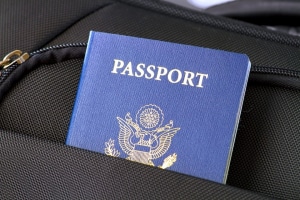 When will I be able to find out the results of my TOEFL test?
If you take the online TOEFL iBT test you will be able to view your scores over the internet. At the time of registration you will receive an ETS ID number. To find your results you just need to log in to your account and you will be able to view your score. You should get a notification email after your test which will tell you when your scores are available. Most students are able to see their results 10 days after their test date.
How should I prepare for TOEFL?
You should definitely make sure you know the format of the TOEFL test well and know what types of questions you are likely to be asked. Set some study time aside for each week and buy some appropriate TOEFL study books so you can prep for the test.
What kind of preparation does GlobalExam offer?
GlobalExam is an online platform and is an excellent place to prepare for your the TOEFL test. Just like the TOEFL test – it has online TOEFL questions to test your proficiency for the exam. You'll know when you're ready to take the test as you will be able to keep track your improvement. There are trial versions of tests such as TOEFL and IELTS for you to try out and then you can upgrade to the Premium version to obtain access to all the available content.