Where to take the TOEFL IBT in Canada?
The TOEFL Test – Abbreviation for Test of English as a Foreign Language – is a standardized and internationally recognized certificate of English that measures academic competence in English. The TOEFL is an excellent exam, especially for students who want to go study abroad as in Canada or the United States, you will need to take a test before you start your registration to officially prove your English skills. Some universities outside Canada and the United States also accept the test as proof of adequate proficiency in English.
The TOEFL IBT (Internet-based test) is the most popular test, divided into four different levels and lasts about four hours (except for a ten-minute break):
Reading comprehension (understanding of written language:60-100 minutes)
Listening comprehension (understanding of spoken language:60-90 minutes)
Speaking (to grasp the ability to communicate: 20 minutes)
Written expression (Independent writing: 50 minutes, 2 tasks)
Depending on your level of knowledge, you can score up to 30 points in each of the four areas. The maximum number of points to be reached is 120.
The TOEFL iBT, which is administered by the ETS (Educational Testing Service) was introduced in 2005 and is the format in which most students now take the exam. You must register for TOEFL on the ETS website.
Which test is the most appropriate between IELTS and TOEFL?
The ITP is like multiple choice tests that students regularly take. A very important difference between the TOEFL IBT and the IELTS is mentioned in the Speaking section. On IELTS, you have a face-to-face discussion with a certified interviewer and the test of IELTS take 2,5 hours. On the TOEFL IBT, you may listen to a situation and register your answer using a computer ant test take 4,5 hours. The TOEFL only tests academic courses, the academic option of the IELTS will have both academic reading and writing sections combined with both listening and speaking sections. IELTS considers having equal importance for general English skills because it is also the preferred test for most people immigrating to the United Kingdom and Canada.
Who can take part in the TOEFL iBT test?
The TOEFL is mandatory for all persons who wish to study at university, especially in English-speaking countries. Many universities require this test for university admission. Without the success of such a test, a study is not possible. In the meantime, however, it is increasingly common for national universities to require the TOEFL or a comparable exam as proof of English proficiency.
Students are interested in pursuing their studies at a higher education institution.
Admissions to the English language learning program and final exams.
English-speaking students who wish to evaluate their level of progress.
Students and workers requesting a visa.
Both medical and licensing services use them for professional certification purposes.
Where can this test be done in Canada?
There are several TOEFL certified centers. In many countries, there are not only TOEFL preparation courses but also language centers where the exam itself can be taken. This is also possible in Canada, as a city like Ontario alone has 4 test centers. You will receive more information via the website of ETS or GlobalExam.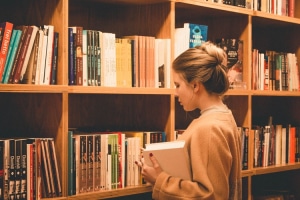 You also have the opportunity to take the TOEFL test as part of language travel. So you book a language course in the country of your choice.
Canada : states
Alberta
British columbia
Manitoba
New Brunswick
Newfoundland
Nova Scotia
Ontario
Quebec
Saskatchewan
We also have written some articles to help you find test centers in Germany, in the US, in China, in Manila, in Brazil, in Belgium, in Switzerland, in Ireland, in UK and in Netherlands.
Why is it said that GlobalExam is the best online platform?
GlobalExam, the main platform 100% dedicated to online training for language proficiency. On GlobalExam, you can train for the TOEFL under standard exam conditions, thanks to complete mock exams with marking, but also thanks to the dozens of tests per section of each exam.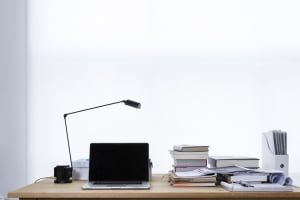 TOEFL iBT course only builds the skills that are needed to successfully sit for the exam.
GlobalExam is the only online platform where scores are automatically saved and percentages of progress displayed during the tests. Our website therefore allows the learner to see at which level there are difficulties in order to work harder.
On the GlobalExam platform, we have provided you vocabulary and grammar study sheets that you can use to study. You will find a lot of information on the blog such as the test format, recommandations, best resources for your preparation, testimonials, etc.
You can also discover your potential by trying GlobalExam for no cost and take the equivalent of one complete test, all you have to do is to sign up!