You will probably be required to take the TOEFL and report your score for school admissions or immigration to English-speaking countries or in countries like Canada, Belgium,the US, China, Manila, Switzerland, Ireland, the UK and the Netherlands.. The TOEFL iBT is one of the world's most recognized tests to evaluate English proficiency, and as such, is available to take all over the world, including in Brazil!
Here, we'll walk you through the basics of the TOEFL test format, the costs associated with taking it, and we'll also give you a rundown of the Brazilian testing locations and how to register to sit the TOEFL in Brazil.
If your study abroad or immigration adventure begins in Brazil, you'll get all the information you need to know about taking the TOEFL below.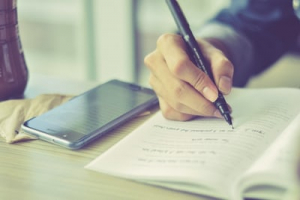 NB: We also have written some articles to help you find test centers in Germany, in Belgium, in Manila,in Switzerland, in Ireland and in Netherlands.
TOEFL testing locations in Brazil
The TOEFL test is designed to measure your English language skills in a fair, standardized way. It is administered over the internet (iBT stands for Internet-Based Test) at testing centers all over the world at the same time, ensuring that you are accurately assessed at the same time as thousands of candidates all over the world.
The TOEFL is run exclusively by ETS Global, which certifies and authorizes TOEFL testing centers to administer the test. These testing sites are usually located in large cities in Brazil and may be administered by language institutes or colleges and universities.
You're sure to find a location near you, no matter where you are in Brazil. Examples of current testing locations are located in the following major Brazilian cities:
Araxa
Balneário Camboriú
Bauru/Marilia
Belem Para
Belo Horizonte
Botucatu
Brasilia
Campinas
Campo Grande (MS)
Cascavel (PR)
You can search for current testing locations and confirmed test dates in Brazil directly on ETS's Test Center search page. Once you decide where and when you'll be taking the TOEFL, the next step is to proceed with the registration process.
Fees and Registration
The fee to take the TOEFL is the same no matter where you take it and is set by ETS Global. The fee is $225 (US dollars), but keep in mind the exchange rate against the Brazilian real may rise or fall over time.
You'll need to register for the TOEFL well in advance to secure a seat, at least 4 weeks before the test date if you register by mail, or only 7 days before the test date if you register by phone or online. It is therefore recommended to register directly online with ETS on their website.
Alternatively, you can register by mail at the following address:
Prometric Operations Center
7941 Corporate Drive
Notthingham, MD 21236, USA
Or call: +1-443-751-4995
Important: your registration will only be final once the test fee is received by ETS. Allow plenty of time for the fee to be received to make sure your testing seat is booked!
On the day of the test, you'll need to appear at the testing location bearing some form of identification. The identification document you use must be currently valid, include a current photo, include your signature, and show your full name as it is spelled when you register for the test online or by mail with ETS.
Forms of identification currently accepted for taking the TOEFL in Brazil include:
Passport
National ID card
Driver's license
Military ID card
If your identification document does not include either your signature or a photo, you'll need to plan on bringing at least two forms of identification to the testing location on the day of your test.
Prepare for your TOEFL online from anywhere
Preparation courses for the TOEFL are given in-person in many of the testing centers above. Of course, if you don't live near these locations, you'll probably want to train on your own using books and other study materials or even take advantage of convenient online sources!
There are many top-quality TOEFL products available for free, such as ETS's official TOEFL preparation course. You'll get access to revision files, recommandations and practice questions you can take on your own, or even an entire mock TOEFL test. You'll have to time it and compare your work against the sample answers on your own.
Convenient online TOEFL preparation with GlobalExam
With GlobalExam, you also have access to free preparation materials for the TOEFL. Remember that the TOEFL measures all four language skill areas: Listening, Reading, Speaking, and Writing. GlobalExam offers a free trial where you can explore the TOEFL test format in all four skills well before your actual test date so you can get a feel for what to expect on the real test.
Preparation for the TOEFL also means boosting your overall English skills. GlobalExam offers revision files with vocabulary and grammar study aids, tips and exercises tailored to TOEFL hopefuls. The best part is that the GlobalExam TOEFL preparation program works either on a desktop computer or on your phone, so you can train on the go!
If you like what GlobalExam has to offer, you can convert your trial to a membership, which gives you access to personalized statistics so you can measure your preparation progress as you work toward your target score for the TOEFL.
Preparing online for the TOEFL is your best bet, especially if you live in more outlying areas of Brazil where delivery times for physical books and other training aids may be slow. The TOEFL can be a considerable investment of money and time, so you'll want to be sure that your preparation is thorough and your final score on the TOEFL will count!