Why Should You Consider Taking the TOEFL IBT Exam?
You will probably be required to take the TOEFL and report your score for school admissions or immigration to English-speaking countries or in countries. The TOEFL iBT is one of the world's most recognized tests to evaluate English proficiency, and as such, is available to take all over the world, including in Brazil!
The TOEFL test is designed to measure your English language skills in a fair, standardized way. It is administered over the internet (iBT stands for Internet-Based Test) at testing centers all over the world at the same time, ensuring that you are accurately assessed at the same time as thousands of candidates all over the world.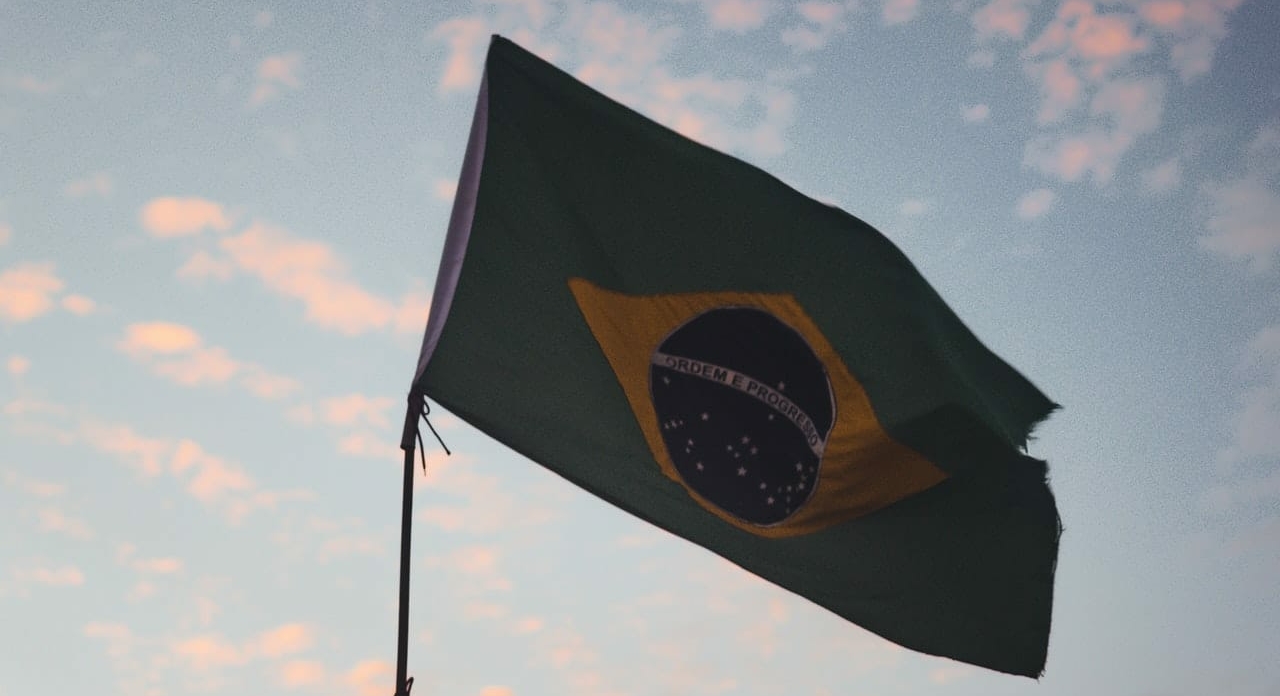 TOEFL Brazil: Full List of Test Centers Throughout the Country
The TOEFL is run exclusively by ETS Global, which certifies and authorizes TOEFL testing centers to administer the test. These testing sites are usually located in large cities in Brazil and may be administered by language institutes or colleges and universities.
You're sure to find a location near you, no matter where you are in Brazil. You can also find TOEFL testing dates on the official website.
Examples of current testing locations are located in the following major Brazilian cities:
Franca
You can take your TOEFL exam in the American English language school CCBEU located in Franca. The center also offers English classes you can take before your test date.
| Test Center | Address | Accepted Tests | Contact |
| --- | --- | --- | --- |
| CCBEU Franca | Av Major Nicacio, 1907, Franca , Sao Paulo 14401185 Brazil | TOEFL iBT | Telephone: (16) 3724-4300 / (16) 98259-0508 |
Balneário Camboriú
The UNIVALI testing center located in Balneario Camboriu administers the TOEFL and offers discounts for university students. It is in the heart of the Itajai Campus.
Test Center
Address
Accepted Tests
Contact
UNIVALI - Itajai - Univali Idiomas
R Uruguai, 458, Cnpj 84.307.974/0001-02,
Univali Campus Itajaí – Bloco B6 – Lab 04,
Itajai, 88302202 Brazil
TOEFL iBT
Telephone: (47) 3341-4758 / 3341-4239
Email address: [email protected]
Bauru/Marilia
The Escola Planeta Kids administers the TOEFL and offers many leisure facilities such as libraries, free Wi-Fi and outdoor spaces.
Test Center
Address
Accepted Tests
Contact
Escola Planeta Kids
Rua Dr. Serafim Vieira De Almeida, 265,

Sao Carlos, Brazil
TOEFL iBT
Telephone: (16) 3376-2662
Email address: [email protected]
Belem Para
The CCBEU TOEFL testing center is located near the Guadalupe Hospital in Belem Par in the center of the city, near the shopping district and the beach.
Test Center
Address
Accepted Tests
Contact
CCBEU - Belem
Tv. Padre Eutiquio, 1309 - Batista Campos,

Belem, 66023 Brazil
TOEFL iBT
/
Belo Horizonte
The ITTS Belo Horizonte-Treinar is a certified testing center that administers the TOEFL and provides testing facilities such as a lab specifically designed for language tests with computers and headphones for each test taker.
Test Center
Address
Accepted Tests
Contact
ITTS Belo Horizonte- Treinar
Rua Goitacazes, No. 15 -7 Floor ,

Belo Horizonte, 30190050 Brazil
TOEFL iBT
Website: www.treinarminas.com.br/contato-treinar/
Botucatu
For All English School is a language school that holds TOEFL sessions every week. It's conveniently located, so if you're travelling by bus, there is a bus station a few minutes away from the center. There are also many parking facilities next to the center.
Test Center
Address
Accepted Tests
Contact
FOR ALL ENGLISH SCHOOL
Rua Sao Sebastiao, 1643,

Sao Carlos, 13560230 Brazil
TOEFL iBT
Telephone:
(16) 3307-1557
E-mail address:
[email protected]
Brasilia
The UNIEVANGELICA testing center is now offering discounts for university students who want to take the TOEFL ITP. The test venue is located in a university campus with many facilities and services.
Test Center
Address
Accepted Tests
Contact
UNIEVANGELICA
Avenida Universitaria, Km 3.5,

Anapolis, Brazil
TOEFL ITP
Telephone: +55 62 3310-6818 / +55 62 3310-6824 / +55 62 3310-6823
Campinas
Located not far from the Clinical Center of Jundiai, the center can easily be accessed by public transport.
Test Center
Address
Accepted Tests
Contact
Ass. Neotech Jundiaí - c/o Fatec Jundiaí
1760, Avenida União Dos Ferroviários,

Jundiaí , 13201160 Brazil
TOEFL iBT
/
Campo Grande (MS)
The CNA testing venue is a very attractive building which can be easily accessed by bus. There are many bus lines passing by the center, including line 080 and 211.
Test Center
Address
Accepted Tests
Contact
CNA Campo Grande - Sao Francisco
R. Pernambuco, 873, (67)33829009 ,

Campo Grande, 79010040 Brazil
TOEFL iBT
Telephone: +55 67 3382-9009
Cascavel (PR)
Surrounded by many facilities including restaurants and shops, the CIOL English Language School center offers several TOEFL sessions a month.
Test Center
Address
Accepted Tests
Contact
CIOL English Language School
R. Belarmino De Mendonca, 500 Centro,

Foz Do Iguacu, 85851100 Brazil
TOEFL iBT
/
You can search for current testing locations and confirmed test dates in Brazil directly on ETS's Test Center Search Page. Once you decide where and when you'll be taking the TOEFL, the next step is to proceed with the registration process.
TOEFL Test Centers Nearby Brazil Allowing You to Take the Exam
If you are interested in taking the TOEFL nearby Brazil in another country, here is a list of some centers that might be close to where you are:
Venezuela
Test Center
Address
Accepted Tests
Contact
American International School of Bolivia
Avenida Ecologlca km 1.5 Zona Linde
Cochabamba – Bolivia
TOEFL iBT
Telephone: 591-7795-6851
Email address: [email protected]
Colombia
Test Center
Address
Accepted Tests
Contact
Instituto De Idiomas. Universidad Del Norte
Universidad Del Norte Km 5 Antigua Autopista a Puerto Colombia
Barranquilla – Colombia
TOEFL iBT
Telephone: (57) (5) 3509509
Paraguay
Test Center
Address
Accepted Tests
Contact
Bi National Center (CCPA)
Avenida Espana 352 Report to Cyber Center on 2nd Floor
Asuncion – Paraguay
TOEFL iBT
Telephone: (595) 21 224-831 X 160
Uruguay
Test Center
Address
Accepted Tests
Contact
Instituto Metodista Universitario Crandon
Juan Ramón Gomez 2706
Montevideo 11600 – Uruguay
TOEFL iBT
Website: https://www.universitariocrandon.edu.uy/contact/
Where Else Can You Find TOEFL Test Centers?
Since the TOEFL IBT is one of the most renowned exams in the world, there are test venues available in most countries of the world, such as :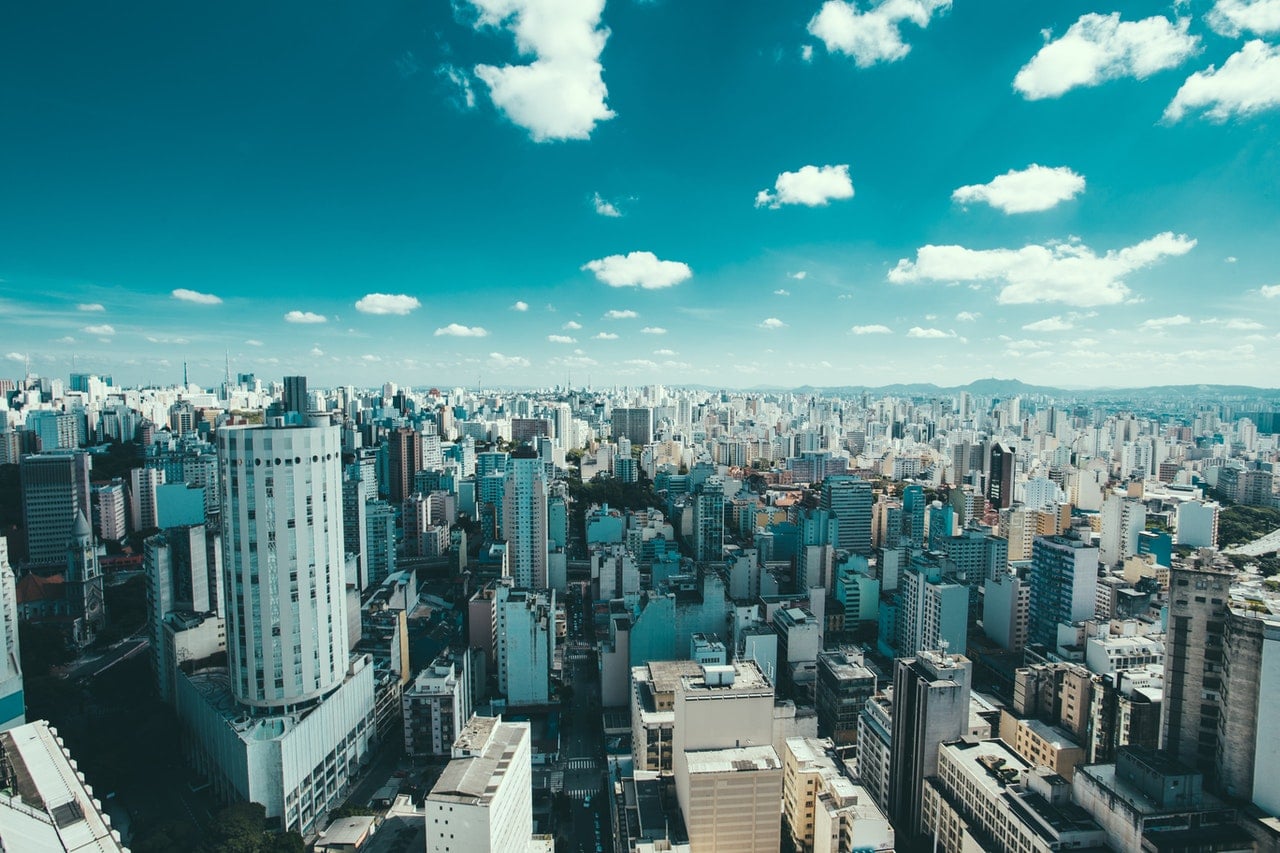 How Much Can You Expect to Pay For the TOEFL in Brazil?
The fee to take the TOEFL is the same no matter where you take it and is set by ETS Global. The fee is $215 (US dollars) or 1,120 BRL (Brazilian Real) but keep in mind the exchange rate against the Brazilian real may rise or fall over time.
Accepted payment methods include credit/debit cards, e-checks (electronic checks), PayPal or checks and money orders. E-checks are only valid for people who have a bank account in the US, Puerto Rico, U.S. Virgin Islands or Canada. The following table sums up the accepted payment methods for each registration form:
Credit/Debit Card

E-check

PayPal

Paper Check/
Money Order

ETS Account

✓

✓

✓

Phone

✓

✓

Mail

✓

✓
The test fee is the same everywhere in Brazil, but in order to be sure, check the ETS website to confirm the price in your location.
What Should You Bring With You on Your TOEFL Test Day?
On the day of the test, you'll need to appear at the testing location bearing some form of identification. The identification document you use must be currently valid, include a current photo, include your signature, and show your full name as it is spelled when you register for the test online or by mail with ETS.
Forms of identification currently accepted for taking the TOEFL in Brazil include:
Passport;
National ID card;
Driver's license;
Military ID card.
If your identification document does not include either your signature or a photo, you'll need to plan on bringing at least two forms of identification to the testing location on the day of your test.
Prepare for the TOEFL IBT Exam Online From Anywhere
Preparation courses for the TOEFL are given in-person in many of the testing centers above. Of course, if you don't live near these locations, you'll probably want to train on your own using books and other study materials or even take advantage of convenient online sources!
There are many top-quality TOEFL products available for free, such as ETS's official TOEFL preparation course. You'll get access to revision files, recommandations and practice questions you can take on your own, or even an entire mock TOEFL test. You'll have to time it and compare your work against the sample answers on your own.
Prepare for the TOEFL to Perfection Online on GlobalExam
With GlobalExam, you also have access to free preparation materials for the TOEFL. Remember that the TOEFL measures all four language skill areas: Listening, Reading, Speaking, and Writing. GlobalExam offers a free trial where you can explore the TOEFL test format in all four skills well before your actual test date so you can get a feel for what to expect on the real test.
Preparation for the TOEFL also means boosting your overall English skills. GlobalExam offers revision files with vocabulary and grammar study aids, tips and exercises tailored to TOEFL hopefuls. The best part is that the GlobalExam TOEFL preparation program works either on a desktop computer or on your phone, so you can train on the go!
If you like what GlobalExam has to offer, you can convert your trial to a membership, which gives you access to personalized statistics so you can measure your preparation progress as you work toward your target score for the TOEFL.
Preparing online for the TOEFL is your best bet, especially if you live in more outlying areas of Brazil where delivery times for physical books and other training aids may be slow. The TOEFL can be a considerable investment of money and time, so you'll want to be sure that your preparation is thorough and your final score on the TOEFL will count!