The TOEFL stands for "Test of English as a Foreign Language" and it is an English Language Proficiency test. If you're not a native English speaker, you will most likely need to take the TOEFL test to study anywhere in the United States. The good news is that the TOEFL is offered in hundreds of locations all over the USA.
This article will go over:
Follow along for everything you need to know about the TOEFL in the USA!
What Is the TOEFL? Who Needs to Pass This Language Test?
Almost all US colleges require international students to prove their English proficiency with the TOEFL. Exceptions exist if you are from an English-speaking country or have already studied in one.
Nowadays, the TOEFL is nearly exclusively given over the internet (called the TOEFL iBT, for "internet-based test") in computer labs. It assesses all four language skills: Listening, Reading, Speaking, and Writing. The test takes four hours and is scored from 0-120, and this score is valid for two years.
Different schools have different TOEFL score requirements but are usually between 60-100. Check with your future college so you know what score you're aiming for on the TOEFL.
If you aren't satisfied with your TOEFL score, you may take the TOEFL as many times as you want. The fee to register for the TOEFL in the US is currently $225, no matter where you take it.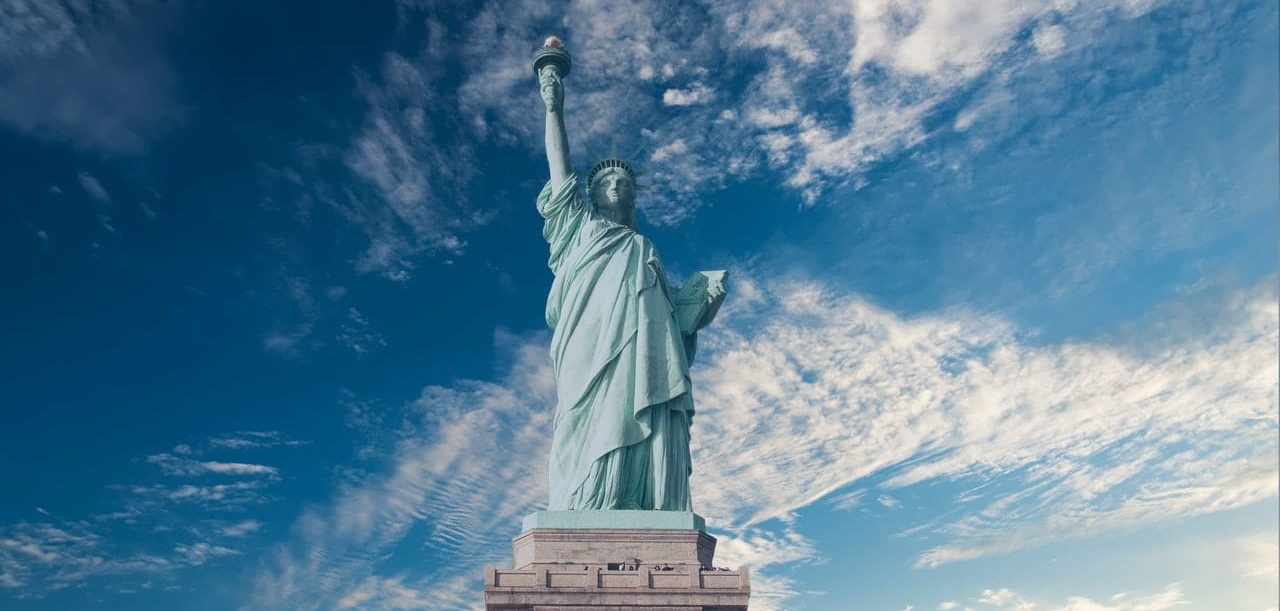 TOEFL USA: List of Official Test Centers State by State
The TOEFL is created and supervised by ETS, the company that dispatches the test and certifies the testing centers. The TOEFL test must be taken at approved testing centers. These are usually located in language schools or colleges and universities. Below is a list of Official Test centers where you can take the TOEFL across the USA.
Alaska
Are you wondering where you can pass the TOEFL test in Alaska? There are several cities in which you can pass your exam, including Anchorage, Fairbanks and Stika. See below for more information on the exact locations and contact details:
City
Test Center
Address
Contact
Anchorage
Anchorage – 82nd Avenue — APCN-2703
615 E. 82nd Ave
Suite B3-4
(866) 776-6387
Fairbanks
ETS - UNIVERSITY OF ALASKA - APCN-7734
122a Bunnell Bldg., University Of Alaska, Fairbanks,
Fairbanks, Alaska 99775 United States
(907) 474-5277
Stika
University of Alaska Southeast-Sitka - STN14740A
1332 Seward Avenue,
Sitka, Alaska 99835 United States
+1 800-478-6653
Arizona
Are you located in Arizona? There are plenty of cities in which you can pass your TOEFL test. This includes the cities of Phoenix and Tempe. In addition to the information below for the aforementioned test centers, you can find more centers on the ETS website.
City
Test Center
Address
Contact
Phoenix
Phoenix - West Camelback Road - APCN-0074
1951 West Camelback Road, #120, Camel West Plaza,
Phoenix, Arizona 85015 United States
+1 866-776-6387
Tempe
ETS- ARIZONA STATE UNIVERSITY - APCN-7510
1130 E. University Drive, Room 204,
Tempe, Arizona 85281 United States
(855) 278-5080
California
Do you live in one of the most popular destinations in North America? In California, there are plenty of test centers where you can pass your TOEFL exam. The TOEFL test center in San Diego is a great venue that we recommend.
In addition to our selection in the table below, you can also refer yourself to the ETS website for more locations!
City
Test Center
Address
Contact
Los Angeles
ITTS Integrated Digital Technologies - Glendale - STN14517A
138 N. Brand Blvd., Suite 201,
Glendale, California 91203 United States
818-396-3500
San Diego
San Diego - Shoreham Place - APCN-0525
5075 Shoreham Place, Suite 180,
San Diego, California 92122 United States
(858) 866-2120
San José
Brainseed Testing - San Jose - STN20306A
800 Charcot Ave, Suite 112,
San Jose, California 95131 United States
(703)-825-3036
Florida
Do you want to pass your TOEFL test in Florida? In addition to world-renowned beaches, amusement parks, warm and sunny weather, Florida has plenty of test centers! See below the ones in Miami, Tampa, and Palm Beach. For more information and additional locations, please refer to the ETS website.
City
Test Center
Address
Contact
Miami
Miami Dade College North - STN11720A
11380 Nw 27th Ave, Building 1, First Floor, Room 1160,
Miami, Florida 33167 United States
+1 305-237-1000
Tampa
Tampa - Mariner St. - APCN-0657
5410 Mariner St., Suite 110,
Tampa, Florida 33609 United States
(813) 286-7787
Palm Beach
West Palm Beach - Palm Beach Lakes Blvd - APCN-0603
1645 Palm Beach Lakes Blvd, Suite 650,
West Palm Beach, Florida 33401 United States
/
Hawaii
Do you happen to be in Hawaii? In the city's capital, you will be able to pass your TOEFL test. Find the exact location and contact details for the test center in Honolulu in the table below:
City
Test Center
Address
Contact
Honolulu
Honolulu - Bishop Street - APCN-3106
1003 Bishop Street, Suite 480,
Honolulu, Hawaii 96813 United States
+1 808-521-4389
Illinois
In the state of Illinois, there are several test centers in which you can pass your TOEFL. The best one if the TOEFL test center in Chicago!
City
Test Center
Address
Contact
Chicago
College of Chicago - STN13326A
19 South La Salle Street #802 ,
Chicago, Illinois 60603 United States
+1 312-332-0588
Indiana
Do you live in the state of Indiana? There are many centers in which you can pass your TOEFL test. In the table below, you can find information on one of the test centers in Indianapolis. And many more centers to discover on the ETS website!
City
Test Center
Address
Contact
Indianapolis
Indianapolis, IN - APCN-1826
8606 Allisonville Rd, Suite 375,
Indianapolis, Indiana 46250 United States
46250 (317) 913-0748
Nevada
Do you want to pass your TOEFL test in the state of Nevada? There are plenty of test centers from which you can choose. This includes the ones in Las Vegas and Reno. In addition to the information below, you can also find other test centers on the ETS website.
City
Test Centers
Address
Contact
Las Vegas
Las Vegas - APCN-2202
2190 E Pebble Road, Suite 220,
Las Vegas, Nevada 89123 United States
+1 702-614-1642
Reno
Reno NV - APCN-2205
5250 Neil Rd, Suite 110,
Reno, Nevada 89502 United States
(775)-825-1672
New York
You can easily take the TOEFL in New York, since you can find venues in the Bronx, Manhattan, and Staten Island.
City
Test Center
Address
Contact
Bronx
Queens 59-17 Junction Blvd - APCN-4212
59-17 Junction Blvd, Suite 0202a,
Queens, New York 11368 United States
(718) 275-3409
Manhattan
1
Brainseed Testing - Times Square - STN20404A
566 7th Avenue, Suite 703,
New York, New York 10018 United States
+1 718-734-5235
Staten Island
Brainseed Testing - Staten Island - STN20259A
1911 Richmond Avenue, Suite 130,
Staten Island, New York 10314 United States
+1 929-284-4494
Texas
Are you interested in passing the TOEFL exam in Texas? You will find the addresses and contact details for the TOEFL test centers in Houston and Huntsville down below!
City
Test Center
Address
Contact
Houston
Tactix of Houston - STN15346A
8799 N Loop E, Suite 270,
Houston, Texas 77029 United States
(832) 404-2184
Huntsville
Sam Houston State University - STN13740B
Testing Center, 1921 Avenue J, Academic Building Iv, Room 102e,
Huntsville, Texas 77340 United States
936-294-1221
Washington
If you want to pass your TOEFL exam in the state of Washington, you have a few centers to choose from, namely the TOEFL test center in Seattle. Take a look at the table down below:
City
Test Center
Address
Contact
Bellingham
Western Washington University - STN13555A
333 32nd Street, Testing Center Ac120, Face Mask Required,
Bellingham, Washington 98225 United States
+1 360-650-3080
Seattle
Seattle - Mountlake Terrace - APCN-0015
22002 64th Ave West, Suite B,
Mountlake Terrace, Washington 98043 United States
+1 425-697-3798
For more test centers, please refer to the ETS website.
Massachusetts
If you find yourself in the state of Massachussets, then you should definitely choose the TOEFL test center in Boston!
Test Center
Address
Contact
ELS Language Center, Downtown
125 Tremont Street
Boston, Massachusetts, 02108
Telephone: (617) 574-4820

Email address: [email protected]
Washington, D.C.
Last but not least, find the location of your TOEFL test center in Washington D.C. !
City
Test Center
Address
Contact
Washington D.C.
Washington DC - K Street NW - APCN-0062
1629 K Street Nw, Suite 950,
Washington, District Of Columbia 20006 United States
/
Where Else Can You Take The TOEFL Exam in the World?
Given the fact that the TOEFL IBT exam is one of the most popular language exams, it is available in most countries around the world! If you would like to know where exactly, we have compiled a list of test centers in the most popular destinations, you can take a look at it here: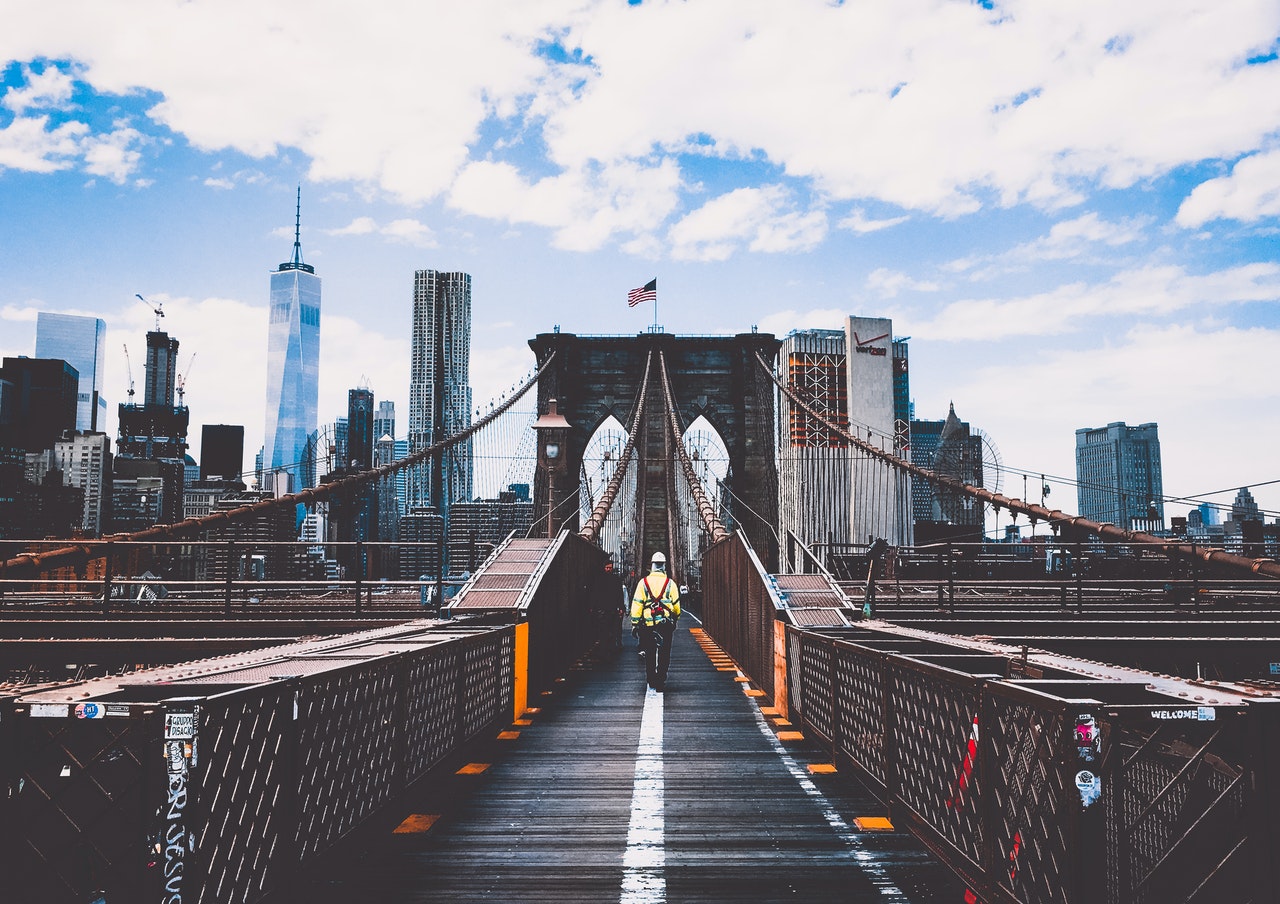 How Often Is the TOEFL Administered and How to Choose a Date?
To begin with, the TOEFL test is divided into four sections, with a break following the first two sessions. Here is how this will unfold the day of your exam:
Reading section (54-72 minutes): You will have to read passages and respond to 30-40 questions.
Listening section (41-57 minutes): For this part of the test, you will need to answer questions about brief lectures or classroom discussions.
Break: Following the aforementioned two sessions, you will have a well-deserved break of 10 minutes.
Speaking (17 minutes): You will have to complete four tasks during which you will talk about a familiar topic and discuss material you read and listened to.
Writing (50 minutes): This section involves two tasks in which you will have to read a passage, listen to a recording, and type your response.
How to pick your date and pass your test:
First of all, the TOEFL test is administered more than 60 times a year at authorized test centers around the world, which gives you plenty of options! You must nonetheless register at least 2 to 3 months in advance as seats tend to fill up quickly! Here are the steps you need to complete in order to pass your test:
The registration for the TOEFL is exclusively handled by ETS so you'll need to open an account with them on their website. There, you can search for and select which location and date are best for you, pay the fee, and even find some tools to help you prepare for the TOEFL and earn your best score!
Register: You can register with your ETS account, either online or via the TOEFL official app. Alternatively, you can register by phone or mail. You will then be able to choose your date based on the available spots.
After you register: You will receive a confirmation email indicating your test date, start time and test center address. Make sure to log in to your ETS account the day before the test to check that none of the registration details have changed (for example, a different building or time than the one originally scheduled).
Prepare for the TOEFL Online With GlobalExam Without Regrets
You might feel that your English is already good, which is a great thing! However, even "perfect" speakers may find the timing and format of the TOEFL to be difficult. Therefore, it is highly recommended that all test-takers spend some time preparing for the TOEFL before they attempt the test.
GlobalExam offers lots of resources for your preparation to have your best chance to get a good score on your TOEFL. You'll get revision exercises specific to the TOEFL, vocabulary and grammar study aids and tips to boost your English level overall, and of course, several TOEFL practice tests online with answers so you can experience the pressure and timing of a real TOEFL before you invest in the real test.
One of the best features of the GlobalExam platform is the personalized statistics function, where you can enter your target score and monitor your progress. That way, you spend your study time better on your weaker areas before the day of your TOEFL for the first time!
Let GlobalExam guide you on your TOEFL and your academic adventure in the USA!