TOEFL stands for "Test of English as a Foreign Language." If you're not a native English speaker, you will most likely need to take the TOEFL test to study anywhere in the United States. The good news is that the TOEFL is offered in hundreds of locations all over the USA.
This article will go over the basic TOEFL registration process, where the TOEFL is administered, and how best to train for the test before you take it.
Follow along for everything you need to know about the TOEFL in the USA.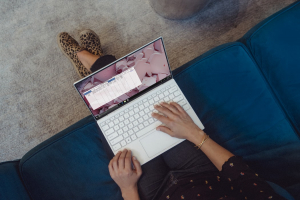 What is the TOEFL?
Almost all US colleges require international students to prove their English proficiency with the TOEFL. Exceptions exist if you are from an English-speaking country or have already studied in one.
Nowadays, the TOEFL is nearly exclusively given over the internet (called the TOEFL iBT, for "internet-based test") in computer labs. It assesses all four language skills: Listening, Reading, Speaking, and Writing. The test takes four hours and is scored from 0-120, and this score is valid for two years.
Different schools have different TOEFL score requirements but are usually between 60-100. Check with your future college so you know what score you're aiming for on the TOEFL.
If you aren't satisfied with your TOEFL score, you may take the TOEFL as many times as you want. The fee to register to the TOEFL in the US is currently $225, no matter where you take it.
Testing centers in the USA
The TOEFL is created and supervised by ETS, the company that dispatches the test and certifies the testing centers. The TOEFL test must be taken at approved testing centers. These are usually located in language schools or colleges and universities. Below is an example of current cities where you can take the TOEFL across the USA.
Alaska:
– Anchorage
– Fairbanks
– Sitka
Arizona:
– Phoenix
– Tempe
Florida: 
– Miami
– Tampa
– Palm Beach
Hawaii:
– Honolulu
Illinois: 
– Chicago
Indiana: 
– Indianapolis
Massachusetts
– Boston
Michigan
– Ann Arbor
– Gaylord
– Houghton
– Kalamazoo
– Lansing/East Lansing
Nevada:
– Las Vegas
– Reno
New York:
– Bronx
– Buffalo
– Elmhurst
– Manhattan
– Potsdam
– Staten Island
North Carolina: 
– Charlotte
Texas: 
– Austin
– Edinburg
– El Paso
– Houston
– Huntsville
– Laredo
– Nacogdoches
Washington: 
– Bellingham
– Des Moines
– Poulsbo
– Seattle
Washington, D.C.: 
– Washington, D.C.
Registration for the TOEFL is exclusively handled by ETS so you'll need to open an account with them on their website. There, you can search for and select which location and date are best for you, pay the fee, and even find some tools to help you prepare for the TOEFL and earn your best score!
We also have written some articles to help you find test centers in Canada, in Belgium, in China, in Manila, in Brazil, in Switzerland, in Ireland, in UK and in Netherlands.
Preparing for the TOEFL
You might feel that your English is already good, which is a great thing! However, even "perfect" speakers may find the timing and format of the TOEFL to be difficult. Therefore, it is highly recommended that all test-takers spend some time preparing for the TOEFL before they attempt the test.
GlobalExam offers lots of best resources for your preparation and comprehensive preparation to have your best chance to get a good score on your TOEFL. You'll get revision exercises specific to the TOEFL, vocabulary and grammar study aids and tips to boost your English level overall, and of course, several TOEFL practice test online with answers so you can experience the pressure and timing of a real TOEFL before you invest in the real test.
One of the best features of the GlobalExam platform is the personalized statistics function, where you can enter your target score and monitor your progress. That way, you spend your study time better on your weaker areas before you're the day of your TOEFL the first time!
Let GlobalExam guide you on your TOEFL and your academic adventure in the USA!