You're looking for a testing site to take the TOEFL iBT in the Chicago area. The TOEFL is run exclusively by ETS Global in major cities all over the US such as NYC, San Diego, Boston, Palm Beach, Seattle, Houston and including Chicago, so there's bound to be one near your location. Note that wherever you may decide to take your TOEFL iBT in Chicago, you'll need to create an account in advance on the ETS Global website to see a list of official TOEFL centers and test dates.
In this post, we'll run through the registration process step-by-step, how the test is deployed at each testing site, and our tips on how to efficiently train for the TOEFL.
Here's our pick for the major TOEFL testing sites in and near the Windy City, and soon, you'll find that the skills you'll need to develop for the TOEFL will be a breeze!
Registering for the TOEFL iBT
There is an array of options to sign up for a TOEFL iBT test. Register online, by telephone, or by mail. As of recently, it is no longer possible to register in person at the testing center. The easiest and quickest way in our opinion to register is online by opening an account with ETS Global, the company that produces the TOEFL.
Note that your registration will only become finalized once your fee payment is received by ETS. Again, you can do this instantly online, so this method is definitely the way to go. The test fee is the same at all accredited public sessions, no matter where you take it in the US, and is set at $225.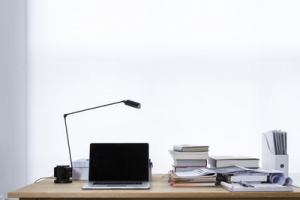 TOEFL iBT testing centers in Chicago
The city of Chicago boasts two TOEFL testing locations equipped to administer the TOEFL iBT in computer labs. They give the test once a week, usually on Saturdays. Check on the ETS website which date and times apply to your testing location when you register. The Windy City's testing centers are both located at Chicago MegaCenter highrise, but there are also locations in nearby River Forest, Midlothian, Deerfield, University Park, and in Merrillville, IN.
You'll need to show up on the day of the test (usually by 10 a.m., but verify with your testing site) with proof of registration that ETS will have sent you plus at least two forms of photo identification. Central Chicago is generally well served by transportation: light rail, metro, and surface streets are easy to navigate.
Center name
Contact
Info
- Chicago MegaCenter
- Chicago MegaCenter 2
- One North Lasalle St, Suite 2300
Chicago, Illinois 60602
- 19 South Lasalle St, #802
Chicago, Illinois 60603

Both testing locations at the Chicago Megacenter are located in central Chicago, not far from City Hall. They are located in the same high rise and alternate hosting their respective public TOEFL sessions. The Washington-Wells metro stop is the nearest underground transportation option. Check the ETS website for updated dates and sessions.

ELS Language Center, Chicago
Dominican University, 7200 W. Division Street
River Forest, Illinois 60305

The River Forest location is on the gorgeous Dominican University campus, serving Chicago's western suburbs. It can be reached from Chicago via the Eisenhower Expressway.
Royal Health Institute, Inc.
4645 W 147th Street
Midlothian, Illinois 60445

The southwest section of the greater Chicago area is served by the Midlothian testing center. Curiously, this site is located in a private health clinic. It can be reached from Chicago using the Rock Island Metrarail line.

Deerfield Center

770 Lake Cook Road, Suite 200
Deerfield, Illinois 60015

North of Chicago is the Deerfield Center, located in the Accurity Valuation office building.
Governors State University
1 University Parkway, Gmt Building 107
University Park, Illinois 60484

South of Chicago, off Highway 57, you'll find the Governors State University testing location.
Merrillville
233 E. 84th Drive, Suite 104
Merrillville, Indiana 46410

Finally, the TOEFL testing site in Merrillville just over the border in Indiana will be your best bet to find a seat to take the TOEFL in the greater Gary area.
Get a complete listing of test locations and updated dates for the TOEFL iBT in the greater Chicagoland area on the ETS Global website, where you'll need to register and reserve your seat. You've got lots of locations to choose from, and once you register, the only thing left is to prepare to take your TOEFL in Chicago.
How to prepare for the TOEFL iBT
The TOEFL iBT is one of the world's most recognized and respected test of English proficiency, so if you plan on studying in or near Chicago, you're sure to be required to justify your level of English for admission into any of the Chicago metropolitan area's top schools with a good TOEFL score.
There are many preparation classes available in the US or your home country so you can train on your own, such as with GlobalExam. We offer customized preparation programs for the TOEFL iBT. Check us out and get a free trial to start with.
In addition to full mock TOEFL exams and revision exercises specific to the TOEFL format, you'll also get study guides that go over the grammar and vocabulary you'll need to develop your overall English skills and ace the TOEFL iBT. One of the best features of GlobalExam is our personalized statistics function, which lets you monitor your progress and work toward your TOEFL goal.
Let GlobalExam help you start out on your academic future in Chicago and we're sure that you'll have all the tools you'll need to get a top score on the TOEFL!