There are so many TOEFL test centers worldwide, therefore when it comes to choosing a test venue, you have a lot of choices. In this article, we're going to go over:
The TOEFL test centers and the facilities they provide in and nearby Chicago;
The registration process;
The payment methods and fees of the exam;
How to train for the TOEFL IBT, and how we at GlobalExam can help you do that!
Let's get into it!
TOEFL Chicago: List of Test Centers Offering to Take the Exam
The city of Chicago boasts two TOEFL testing locations equipped to administer the TOEFL iBT in computer labs. They give the test once a week, usually on Saturdays. Check on the ETS website which date and times apply to your testing location when you register. The Windy City's testing centers are both located at Chicago MegaCenter highrise, but there are also locations in nearby River Forest, Midlothian, Deerfield, University Park, and in Merrillville, IN.
You'll need to show up on the day of the test (usually by 10 a.m., but verify with your testing site) with proof of registration that ETS will have sent you plus at least two forms of photo identification. Central Chicago is generally well served by transportation: light rail, metro, and surface streets are easy to navigate.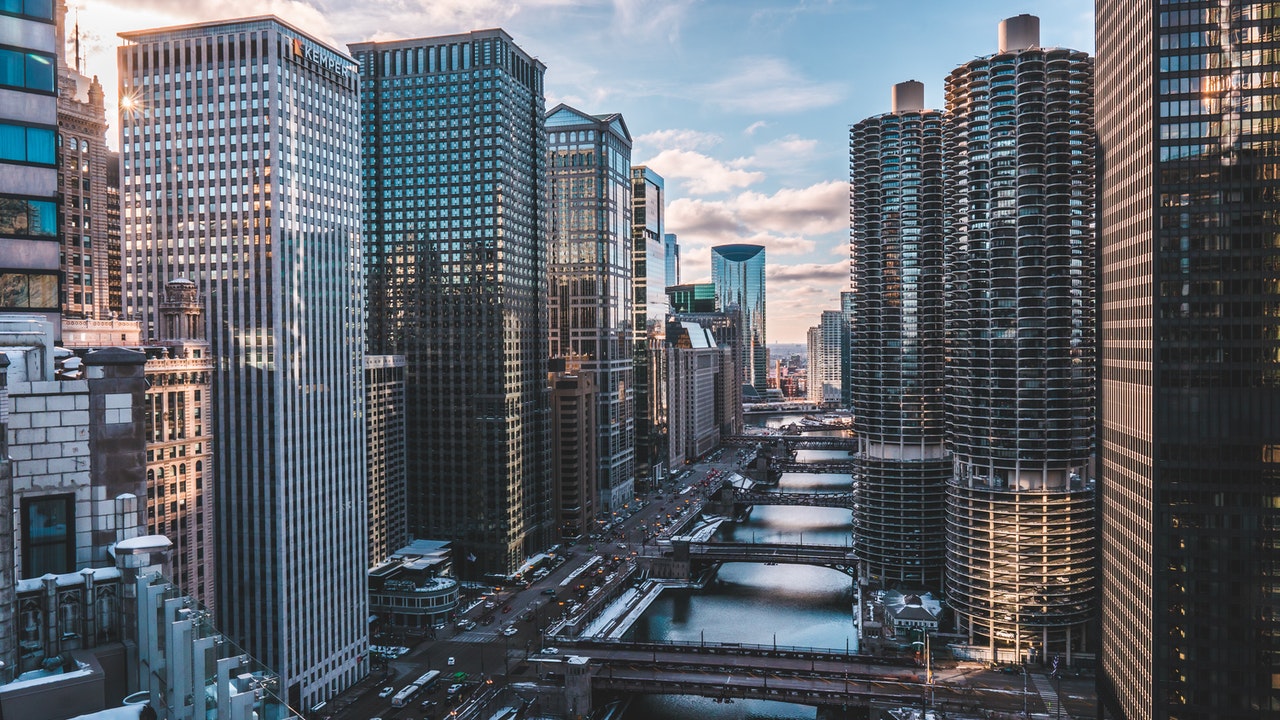 Downtown Chicago
Both testing locations at the Chicago Megacenter are located in central Chicago, not far from City Hall. They are located in the same high rise and alternate hosting their respective public TOEFL sessions. The Washington-Wells metro stop is the nearest underground transportation option. Check the ETS website for updated dates and sessions.
Center
Address
Contact
- Chicago MegaCenter
- Chicago MegaCenter 2
- One North Lasalle St, Suite 2300
Chicago, Illinois 60602
- 19 South Lasalle St, #802
Chicago, Illinois 60603
Telephone: +1 212-431-9330
River Forest
The River Forest location is on the gorgeous Dominican University campus, serving Chicago's western suburbs. It can be reached from Chicago via the Eisenhower Expressway.
Center
Address
Contact
ELS Language Center, Chicago
Dominican University, 7200 W. Division Street
River Forest, Illinois 60305
Telephone: (708) 366-2490
Fax: (708) 524-5990
Midlothian
The southwest section of the greater Chicago area is served by the Midlothian testing center. Curiously, this site is located in a private health clinic. It can be reached from Chicago using the Rock Island Metrarail line.
Center
Address
Contact
Royal Health Institute, Inc.
4645 W 147th Street
Midlothian, Illinois 60445
Telephone: 708-535-0277
773-295-4231
773-719-5863
Fax: 708-535-2995

Email: [email protected]
Deerfield
North of Chicago is the Deerfield Center, located in the Accurity Valuation office building.
| Center | Address | Contact |
| --- | --- | --- |
| Deerfield Center | 770 Lake Cook Road, Suite 200 Deerfield, IL 60015, USA | / |
University Park
South of Chicago, off Highway 57, you'll find the Governors State University testing location.
| Center | Address | Contact |
| --- | --- | --- |
| Governors State University | 1 University Parkway, Gmt Building 107 | Website: www.govst.edu/Contact/ |
Merrillville
Finally, the TOEFL testing site in Merrillville just over the border in Indiana will be your best bet to find a seat to take the TOEFL in the greater Gary area.
Center
Address
Contact
Merrillville
233 E. 84th Drive, Suite 104
Merrillville, Indiana 46410
/
Get a complete listing of test locations and updated dates for the TOEFL iBT in the greater Chicagoland area on the ETS Global website, where you'll need to register and reserve your seat. You've got lots of locations to choose from, and once you register, the only thing left is to prepare to take your TOEFL in Chicago.
Some More TOEFL IBT Test Centers Nearby Chicago, US
We suggest you take the TOEFL in New York City if you cannot do it in Chicago. There are several centers in Brooklyn, Queens, Staten Island and the Bronx, so make sure you check for more locations on the ETS website before you register.
Center
Address
Contact
ELS Language Center
17 Battery Place, Floor 9, Suite 934
New York – New York 10013
Tel No.: (212) 431-9330
Email address: [email protected]
Brainseed Testing – Staten Island
1911 Richmond Avenue, Suite 130,
Staten Island – New York 10314
Tel No.: 929-284-4494
Other TOEFL Test Centers in the United States
We made a list of TOEFL test centers in the USA, you can take a look at them here:
What Are the Advantages of Taking the TOEFL in Chicago?
Chicago is regarded by many as one of the greatest cities in the US. If you live there, you can easily understand why, but if you're only visiting the city, choosing a center there to take your TOEFL would be a great idea for many reasons.
First, there are many interesting places you can visit around the city such as the Millennium Park or the Chicago River, and even its unique architecture is already something for you to see! The city is also easily accessible by plane and has many flights coming in from around the country with cheap fares.
Additionally, the Chicago testing centers that administer TOEFL provide several facilities for the comfort of the candidates, including computer labs specifically designed for the test with headphones for each candidate. If you're driving to the center, the traffic is free flowing, so don't worry about arriving late in case you're taking your exam early in the morning.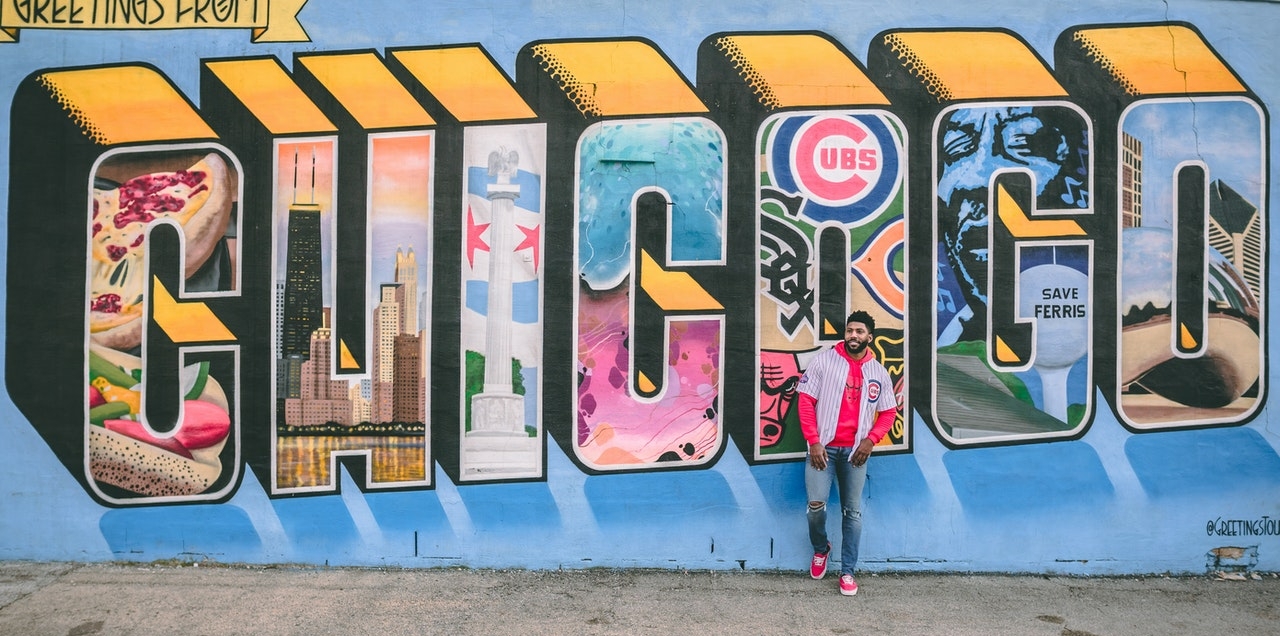 TOEFL Chicago: Detailed Exam Registration Guide
There is an array of options to sign up for a TOEFL iBT test. Register online, by telephone, or by mail. As of recently, it is no longer possible to register in person at the testing center. The easiest and quickest way in our opinion to register is online by opening an account with ETS Global, the company that produces the TOEFL.
Your identification card should be at hand before you prepare yourself to register. All the information you need concerning the fees and the payment policies can be found on the ETS website, so make sure you check all the necessary information you will need to know before registering. This includes the accommodations made available by ETS.
Registering by Phone
The first option you have for your registration is doing it by phone. If you choose to do that, you will need to call a specific number that corresponds to your location. For US citizens and people living in the U.S. Virgin Islands, Puerto Rico or Canada, the number that you should dial is +1-443-751-4862 or +1-800-468-6335. You can select your location by calling your Regional Registration Center.
It is possible to register by phone up to 5 pm on the day before your test day. Keep in mind that there is a late fee that you will have to pay once you've exceeded the 7-day deadline before the test day.
Registering by Mail
You can also register by mail by completing a TOEFL Registration Form with your personal details and information. You will also be asked to fill it out with specific codes that refer to your location or language, for example. The three code lists are made available for you on the ETS website.
Once you have finished completing your form, you can send it to the address that is mentioned on the sheet. However, the address is only valid for people living in the US, U.S. Virgin Islands, Puerto Rico or Canada. If you don't live in one of these areas, visit the ETS website and check your testing location to find the appropriate mailing address.
The deadline for the reception of the form is 4 weeks prior to the test date. After the center receives the registration form, you will be sent a confirmation email. If you didn't receive any emails, call the testing center.
On Your ETS Account
The simplest way to register for your TOEFL exam is online on your ETS account. All you have to do is create an account with a username and a password. Input all the necessary information before you start selecting a test location and a date for your test.
Once you've found the closest center to you, you will be able to choose the institutions that will receive your score report. The final step is to pay the exam fee.
Your identification document should include the same information you have submitted on the website.
Keep in mind that the name you register with should match the one on the identification document you will show on your test date.
Note that your registration will only become finalized once your fee payment is received by ETS. Again, you can do this instantly online, so this method is definitely the way to go.
What Is the Current Price of the TOEFL Exam in Chicago?
If you're willing to sit for your TOEFL iBT exam in Chicago, the price is $235. Payment methods depend on how you register. If you register with your ETS account, you can pay by credit/debit card, e-check, or PayPal.
When you register by mail, you will need to send a paper check or money order, or pay by credit/debit card. In case your registration is done by telephone, you are free to choose between a credit/debit card and an e-check.
Accepted credit/debit cards are the following: American Express, Discover, China Union Pay, Diners Club, Mastercard, or VISA. As for e-checks, you have to provide your bank account number, an ABA/bank routing and transit number. Paper checks must be made payable to ETS-TOEFL and should be in US currency,
Useful Tips to Help You Prepare for the TOEFL IBT Exam
The TOEFL iBT is one of the world's most recognized and respected test of English proficiency, so if you plan on studying in or near Chicago, you're sure to be required to justify your level of English for admission into any of the Chicago metropolitan area's top schools with a good TOEFL score.
Are you taking your TOEFL iBT exam soon and you're not sure what to do to start preparing for it? Well, here are some tips that could help you to get the ball rolling:
Get a TOEFL preparation book online or in paper and familiarize yourself with the format of the test.
Evaluate yourself by practicing on a sample test with a timer.
Spot the skills that you are required to have for your TOEFL iBT.
Read sample writing answers so you could know what is expected from you on the test day.
Work on your speaking skills by answering questions about yourself (your own experiences) and current issues, but do not learn anything by heart.
Why GlobalExam Is the Best Platform for Training for the TOEFL
GlobalExam is here to help you focus on the skills needed for your exam by providing several complete sample tests.
In addition to full mock TOEFL exams and revision exercises specific to the TOEFL format, you'll also get study guides that go over the grammar and vocabulary you'll need to develop your overall English skills and ace the TOEFL iBT. One of the best features of GlobalExam is our personalized statistics function, which lets you monitor your progress and work toward your TOEFL goal.
On our platform, you can practice on mock tests in real exam conditions. We have also gathered up for you a large number of exercises that are specifically aimed at improving your English skills and teaching you the required strategies for the D-day!
Let GlobalExam help you start out on your academic future in Chicago and we're sure that you'll have all the tools you'll need to get a top score on the TOEFL!