The TOEFL iBT (which stands for Test of English as a Foreign Language – Internet-Based Test) is often required for internships and universities and schools in English-speaking countries. It is used to prove your level of English in all four linguistic skills: reading, listening, writing, and speaking.
In this article we'll give you everything you need to know about sitting a TOEFL iBT test in New York City. Plus, we'll give you our advice about how to prepare for the TOEFL iBT exam in advance so you'll be sure that your TOEFL score is the best it can be!
This list of NYC testing centers is for information only; check the ETS Global website for up-to-date testing sites and dates.
Where Can You Take the TOEFL Exam in New York City?
We are going to help you find the closest TOEFL test centers in New York City. Do know that you are spoilt for choice! Most of them are located in language schools or colleges. Here's a rundown of some of the centers where the test is given regularly, by zone.
TOEFL Test Centers in Manhattan
Manhattan has the most testing sites, so here are the TOEFL iBT centers in "The City":
Test Center
Address
Contact
ELS Language Centers
ELS Language Centers
17 Battery Place, Floor 9, Suite 934
New York – New York 10013
/
ITTS NY Manhattan (c/o Ace Computer Training Center)
Gaurav Mansinghka 312 West 36th Street, 2nd Floor
New York – New York 10018
/
Manhattan – New York
1 Penn Plaza 17th Fl., Suite 1728
New York – New York 10119
Telephone: (212) 760-1129
Manhattan – New York/Financial District
80 Broad St, Suite 3400 (34th Floor)
New York – New York 10014
Telephone: +1 212-785-0359
New York Institute of Technology, English Language Institute
16 West 61st Street, Room 603
New York – New York 10023
Telephone: 516.686.7878
Email address: [email protected]
NYC MegaCenter – Broadway (Labs 1 – 4)
1250 Broadway, Suite 2500
New York – New York 10023
/
TOEFL Test Centers in The Bronx
The Bronx boasts two testing sites:
Test Center
Address
Accepted Tests
Contact
ELS Language Centers – Riverdale
6301 Riverdale Avenue
Bronx – New York 10471
TOEFL iBT
Telephone: (718) 796-6325
Lehman College, City University of New York (CUNY)
2501 Grand Concourse, 3rd Floor
Bronx – New York 10468
TOEFL iBT
Telephone: 718-960-8381
Email address: [email protected]
TOEFL Test Centers in Brooklyn
Brooklyn has one site available:
Test Center
Address
Accepted Tests
Contact
Brooklyn NY – Bridge Street
384 Bridge St., 4th Floor, Suite 4a
Brooklyn – New York 11201
TOEFL iBT
/
TOEFL Test Centers in Queens
Queens also has one site:
Test Center
Address
Accepted Tests
Contact
Queens 59-17 Junction Blvd
59-17 Junction Blvd, Suite 0202a
Queens – New York 11368
TOEFL iBT
/
TOEFL Test Venues in Staten Island
And don't forget about Staten Island, which also has its own center!
Test Center
Address
Accepted Tests
Contact
Brainseed Testing – Staten Island
1911 Richmond Avenue, Suite 130,
Staten Island – New York 10314
TOEFL iBT
/
TOEFL Test Venues in New Jersey
You may find that the nearest center to you is across the Hudson in New Jersey:
Test Center
Address
Accepted Tests
Contact
ELS Language Centers -Teaneck
Fairleigh Dickinson University, Robison Hall, 4th Floor, 1000 River Road
Teaneck, New Jersey 07666
TOEFL iBT
Telephone: 1-866-748-9780
New York City boasts one of the most complete public transport systems in the world, so you'll find that it's easy to get around the city and get to your TOEFL iBT testing site.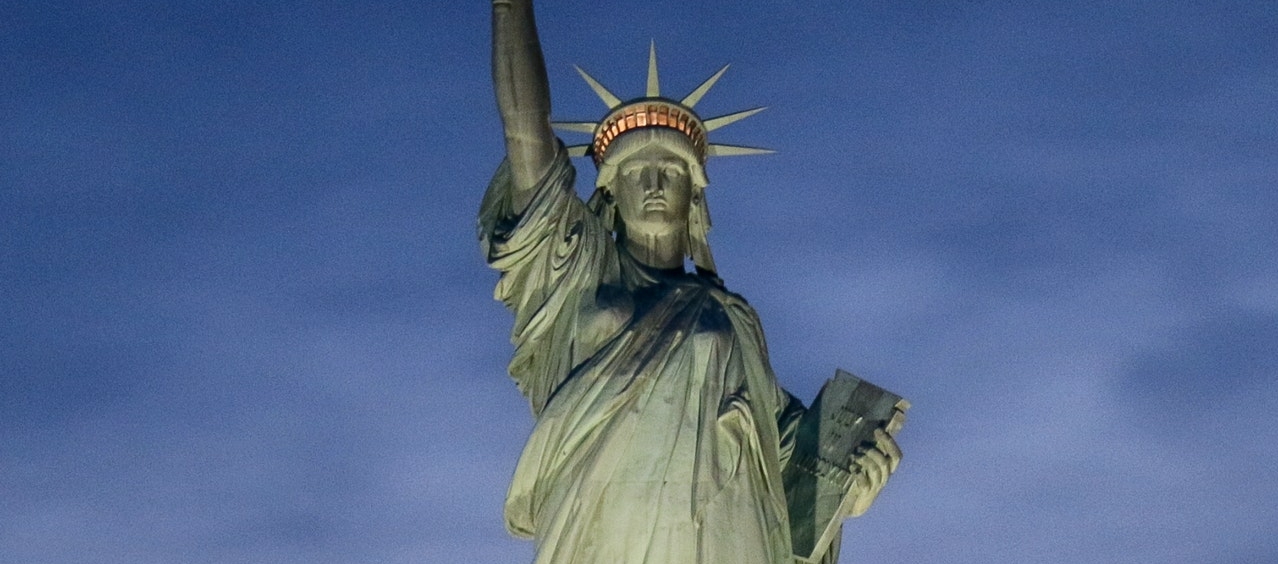 TOEFL IBT Test Centers Nearby and Around New York City
If for whichever reason you cannot pass the TOEFL in New York, there are some other close locations where you could do it.
Take the TOEFL in Boston
There are several TOEFL iBT test centers in Boston. Many ELS Languages Centers are available around the city. You can choose among these addresses to sit for your exam:
1. ELS Language Center, Downtown
125 Tremont Street
Boston, Massachusetts, 02108

2. ELS Language Center, Friend Street
225 Friend Street, Suite 300
Boston, Massachusetts, 02114

3. ELS Language Center, Commonwealth Avenue
930 Commonwealth Avenue, Suite LL1
Boston, Massachusetts, 02215
Take the TOEFL in Chicago
There is a large number of TOEFL iBT test centers in Chicago, including the ELS Language Center located in the Dominican University:
Dominican University, 7200 W. Division Street
River Forest, Illinois 60305
Other TOEFL Test Centers in the United States
We made a list of several other TOEFL test centers in the USA, which you can find down below: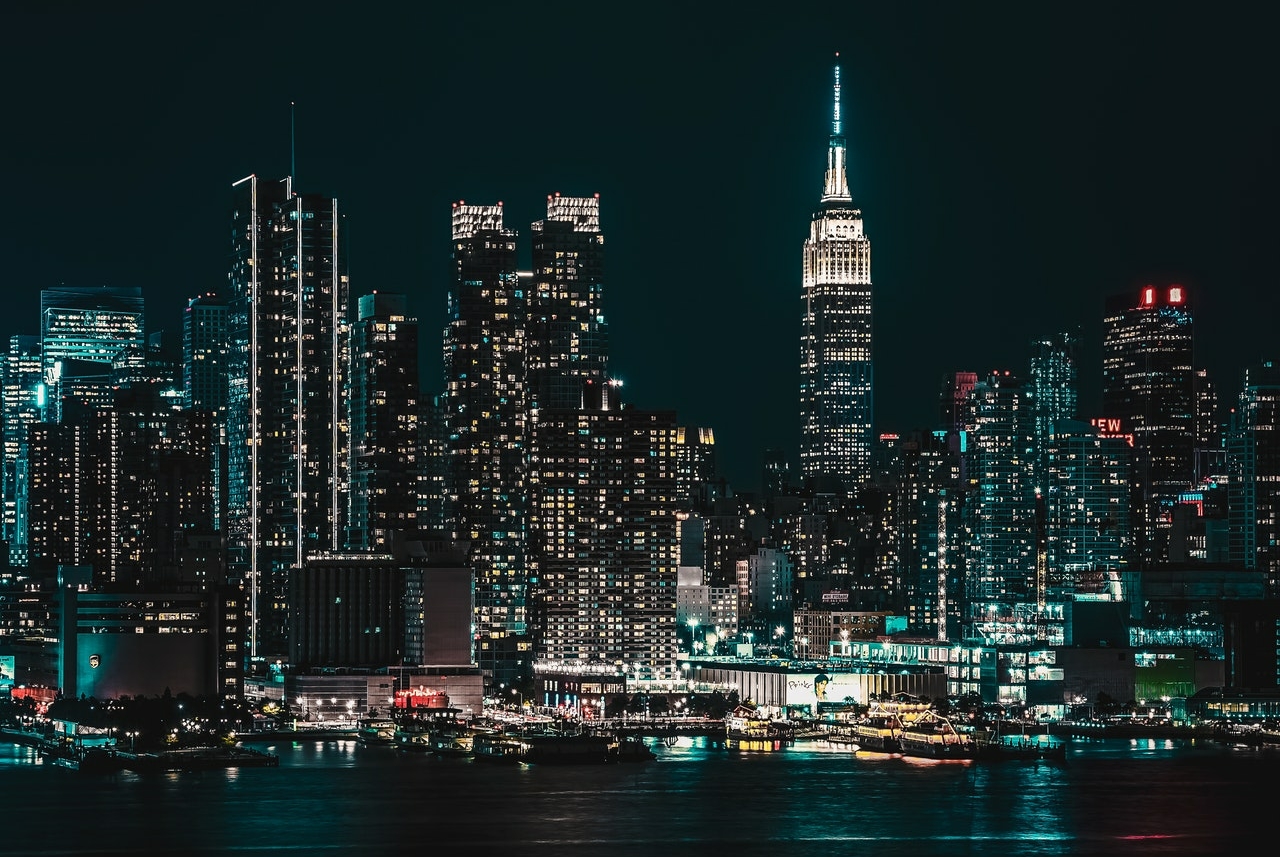 How to Register for the TOEFL iBT Exam in New York City
The only way to register to take the TOEFL iBT is on the ETS Global website. The online platform lets you sign up for the test depending on availability, so make sure you register early! Directly on the ETS Global website, you'll need to create an account using your email address (or sign in if you already have an account).
Select the location and date you desire. Sessions will be displayed depending on availability. Finally, you'll need to pay the fee securely online with a credit card to finalize your registration.
If you prefer, and if you have the time, you may also register via telephone or by mail (paying by personal check or money order). Note that your registration will only be final once your fee payment is received by ETS Global.
On the website, you'll get all the information you need about registering for the TOEFL iBT: the format of the test, sample exercises to familiarize yourself with the content, current TOEFL iBT fees, planned testing dates in your area, and practice material.
How Much Does a TOEFL Certification in New York City Cost?
If you've decided to sit the TOEFL, it's important to factor in the registration procedure and cost into your preparations.
To book a test slot, you will have to make a one-off registration payment. This fee differs slightly from city to city, but a TOEFL certification NYC currently stands at $225 (USD).
What Are the Payment Methods for the TOEFL Exam in NYC?
When you're completing your registration for a TOEFL certification NYC, you must pay the registration fee in full. There are several ways to pay for your TOEFL test, depending on the registration method you choose:
Pay by credit or debit card (online, phone and mail registrations);
Electronic cheque (online and phone registrations);
PayPal (online registrations)
Paper cheque or money order (mail registrations).
Is There Anything In Particular to Bring On the Exam Day?
By the time test day rolls around, you should have completed all the necessary TOEFL preparations. However, it's important not to forget about the simple things, including what to take with you on test day.
You'll need to arrive at the examination center for your TOEFL certification NYC at least half an hour before the start of the test to allow time for checking in. For this, you'll need to have:
At least one valid form of ID stating your name, photograph and signature.
Typical examples of an acceptable ID include a passport, a national ID card, or a government-issued driver's license. It's advisable to bring two forms of ID with you, just in case the first is disputed.
Besides your ID, there's nothing else you need to bring into the test room with you. This includes pens, pencils, paper, phones, watches, or food. Having one of these items with you when you sit your TOEFL certification exam could result in your test being voided.
Is It Possible to Cancel or Change My TOEFL Test Date?
If you've already registered for your TOEFL certification NYC but can no longer make the date, the good news is that it is possible to modify or cancel your booking up until four days ahead of the test. You can do so using one of the two following methods:
By phone;
On the ETS website.
Rescheduling your TOEFL certification NYC will incur an additional cost of $60. If you decide to cancel your test altogether, you can receive a 50% reimbursement of the registration fee as long as you cancel ahead of the four-day deadline.
Allow GlobalExam to Assist You in Your TOEFL iBT Preparation
Once you register to take the test, the only thing left to do is to prepare for it!
The TOEFL iBT is a standardized test you should really consider preparing for. The test is given on a computer screen simultaneously with other candidates in the same room. You must be familiar with the written and spoken comprehension sections as well as the writing and speaking production portion of the test.
The best way to prepare to certify your English abilities and boost your test-taking skills is with GlobalExam. We provide a fully online TOEFL preparation program that is flexible and adaptable.
How exactly can GlobalExam help you?
You will have access to TOEFL preparation courses and many exercises to work on the different sections of the TOEFL iBT point by point. You can know where your strong and weak areas are by taking one several mock TOEFL tests GlobalExam has put into place.
Then, track your progress with a personalized statistics function. You've got everything you need to get your objective score on the TOEFL iBT, all from the comfort of home!
GlobalExam lets you subscribe depending on your needs and budget; weekly, monthly, and yearly packages are available.
Try out the GlobalExam platform for free, sign up today, and take a test to find out your current level of English, and even take a look at a practice test risk-free.