Good news, Seattle! You can take the TOEFL in the greater Seattle and Puget Sound area. The TOEFL is managed centrally and exclusively by ETS, which administers the TOEFL iBT in major cities across the US such as NYC, San Diego, Boston Palm Beach, Houston and Chicago  including in and around Seattle. So, no matter where you decide to take your TOEFL, you'll first need to open an account on the ETS Global website where you can get a complete listing of official TOEFL testing locations and confirmed dates in Seattle.
Here, we'll go over the registration process from beginning to end. Then, we'll run through where you can take the TOEFL iBT in the greater Seattle area, and finally, we'll share our tips on how to best prepare for your TOEFL.
These are our picks for the principal TOEFL testing locations in and near Seattle and Puget Sound and how to develop the English skills you'll need for success on your TOEFL IBT.
Registering for the TOEFL iBT
You can register for the TOEFL iBT either online, telephone, or by mail. But you'll need to register through ETS Global, which is the company that releases the test and certifies the testing centers to administer it. You may no longer register for the test directly at the testing center. Therefore, the easiest and quickest way to register is online through ETS.
Also, your registration won't be fully complete and your test date will not be reserved until your fee is received by ETS. This can be done instantly online, so registering online is definitely the best method! The TOEFL fee is the same at all test centers in the US and is currently set at $225. Verify updated fees on the ETS website when you register.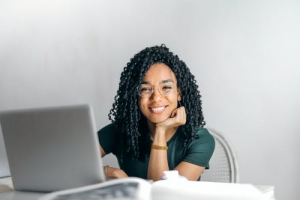 TOEFL iBT test centers in and near Seattle
There is one testing site in Seattle authorized to administer the TOEFL iBT and equipped with suitable computer material, plus several in nearby cities. TOEFL sessions are held weekly, generally on Saturdays. You can verify which dates and times are confirmed for each location when your register. These locations are in Seattle, Poulsbo, Des Moines, Everett, and then in Bellingham.
The test call time is usually at 10 a.m., but your registration confirmation will specify the time. Be sure to allow for plenty of time to arrive at the test center. You will need to present your proof of registration and photo identification on the day of the test.
ELS Language Center
400 E. Pine Street, 1st Floor
Seattle, Washington 98122
Seattle's main TOEFL test location is in the Pike/Pine neighborhood near Capitol Hill in central Seattle, so this is the Seattle area's main test location. As such, it's the easiest to reach if you're already in Seattle.
West Sound Academy
16571 Creative Drive NE
Poulsbo, Washington 98370
Across the Sound, you'll find the West Sound testing center, which serves the areas west of Seattle.
Highline Community College
2400 S. 240th St., Building 1
Des Moines, Washington 98198
The Highline Community College test center serves the area between Seattle and Tacoma, just off Interstate 5 in Des Moines.
There is a complete listing of current test locations and confirmed session dates for the TOEFL iBT in the greater Seattle area online on the ETS Global website. In addition to public sessions at these locations in and near Seattle, many private organizations hold sessions at their own facilities. Be sure to check with your organization where the best choice will be.
Once you decide where your TOEFL will be, and once you register and book your seat well in advance, the only thing left to do is prepare properly for the test!
Our tips on how to prepare for the TOEFL iBT
The TOEFL iBT is one of the world's most recognized tests measuring English ability, so if you are planning to apply for a course of study in or near Seattle, you're certainly going to have to certify your English proficiency to be admitted into any of the Seattle area's top schools.
Remember that the TOEFL iBT is standardized and is dispatched and administered simultaneously over the internet all over the world at the same time. This means that it follows very specific timing and format, so it is highly recommended to prepare for the test ahead of time to get the best chance at achieving your target score.
GlobalExam has several full mock TOEFL iBT tests so you can experience the real test format and timing before you attempt the actual test. There are vocabulary and grammar revision files to improve your English skills overall, plus exercises specific to the TOEFL iBT. The best feature is the personalized statistics function, where you can set your target score and track your progress, focusing on your individual weaknesses to get the best score possible!
Let your academic future in Seattle start withand we'll provide all the tools you'll need for TOEFL success!