In this article we will be addressing the following points:
Follow along and find out the answer to all of these questions!
TOEFL San Diego: List of Available Test Centers in the City
The city of San Diego boasts four local TOEFL test sites that are outfitted to administer the TOEFL iBT in computer labs. They schedule TOEFL tests weekly, usually on Saturdays. Be sure to check the dates and times when you sign up online. These include the ELS Language Center, Internexus, San Diego State University, ETS's very own San Diego branch, and a Prometric center in La Jolla.
Be sure you allow plenty of time to arrive by the call time for the test (usually 10 a.m.) with your proof of registration and photo identification. So, verify with your testing site when the call time is, depending on your test date. This will all be explained on your registration confirmation issued by ETS.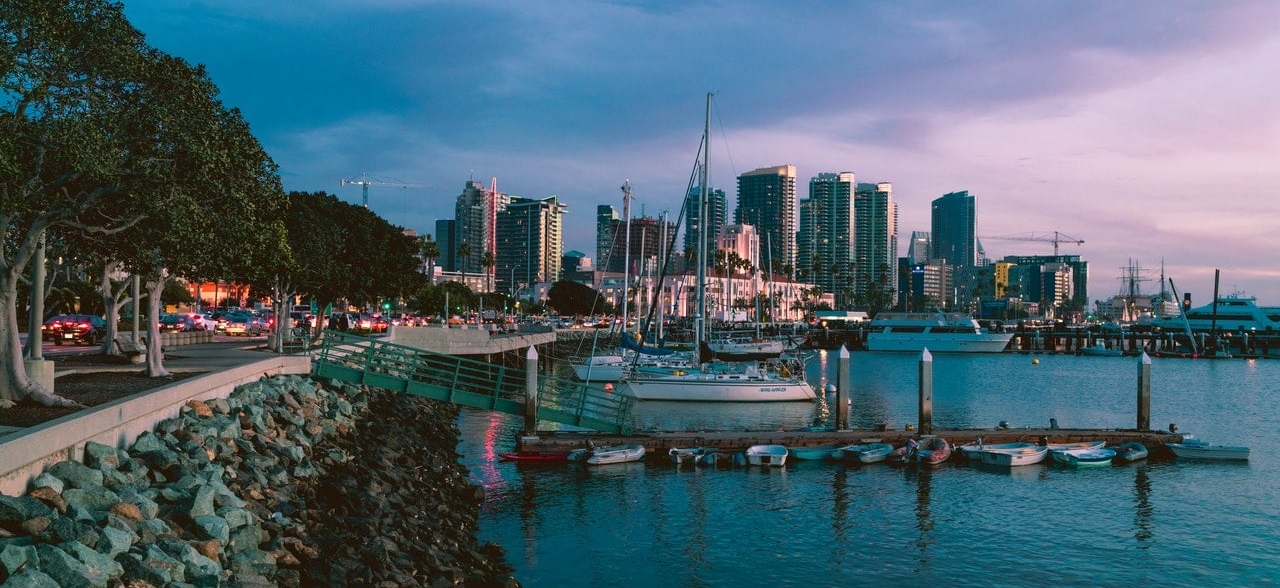 Downtown San Diego Center
The Downtown San Diego testing site is located near the Civic Center along the Orange and Blue trolley lines, in the Chamber Building. Underground and surface parking is available. This is the ideal location if you're in Downtown or the Gaslight District as it's central and easy to get to via public transportation.
Test Center
Address
Contact
ELS Language Center, San Diego
110 West C Street, Suite 1600
San Diego, California 92101
Telephone: (619) 557-0136

Email: [email protected]
TOEFL San Diego: Internexus
Internexus is located above the dental office at the same address, just north of Balboa Park, off the 163 Freeway. You're still in central San Diego, between Hillcrest and North Park.
Test Center
Address
Contact
Internexus San Diego
1807 Robinson Ave., Suite 201
San Diego, California 92103
Telephone: (+1) 619-291-3304
(+1) 619-892-4908

Email address:
[email protected]
TOEFL in San Diego State University
San Diego's ETS branch is located on the campus of San Diego State University Global Campus. It should be easy to reach from the SDSU main campus either on foot or using the Green trolley line.
Test Center
Address
Contact
ETS – San Diego State University
5500 Campanile Drive, Student Services Bldg., Rm 2549
San Diego, California 92182-7449
Telephone:
619-594-5216

Email address:
[email protected]
Prometrics San Diego
Adjacent to the UCSD campus and La Jolla – University City area, you'll find the Prometrics facilities north of the city.
Test Center
Address
Contact
Prometrics – Shoreham Place
5075 Shoreham Place, Suite 180
San Diego, California 92122
/
A full list of testing locations and current dates for the TOEFL iBT in the San Diego area can be found on the ETS Global's official website, where you'll need to register and reserve your seat. There are even TOEFL test centers farther afield in Orange County and across the border in Ensenada, so it all depends on where you're willing to go to take the TOEFL. The ETS website will be your best guide to finding a location and date that works for you.
List of Some More TOEFL Test Venues Nearby San Diego
If you cannot pass your test in San Diego, there are some other test centers nearby:
TOELF Test Centers in Palm Beach
In the center of Palm Beach, you will find the Prometrics testing venue:
Test Center
Address
Contact
Prometrics – Palm Beach
Lakes Blvd
1645 Palm Beach Lakes Blvd, Suite 650
West Palm Beach, Florida 33401
Website: www.prometric.com/contact-us
TOELF Test Centers in Houston
There is an ETS center that holds TOEFL sessions in Houston as well:
Test Center
Address
Contact
ETS – University of Houston
4365 Wheeler Street, University of Houston, Room 204, Student Service Center 1
Houston, Texas 77204
Telephone: (713) 743-5444
Other TOEFL Test Centers in the United States
If you wish to take the exam somewhere else, we have made a list of TOEFL test centers in the USA, you can take a look at them here:
How to Register for the TOEFL IBT Exam in San Diego
You have the option between signing up for the TOEFL iBT online through the ETS website, by telephone, or by mail. Even though there is an ETS branch in San Diego (see below), you are no longer allowed to register in person at the testing center directly – everything needs to go through the main ETS offices in New Jersey. They are the only company authorized to design and administer the TOEFL iBT.
First, begin by reading about all the information you will need before your registration. All payment policies and prices are mentioned on the ETS website. Keep in mind that the name you will register with has to match the one on the identification document that you will show on your test date.
Also, if you require special care on your test date, there are many disability services and accommodations offered by ETS. Here are the steps to register for the TOEFL in three ways:
Registering by Phone
It is possible to register by phone by calling the number that refers to your location. If you live in the United States, Puerto Rico, U.S. Virgin Islands or Canada, you can call +1-443-751-4862 or +1-800-468-6335 to register for your TOEFL exam. You can register by phone up to the business day preceding your test day. Still, if you register after 7 days preceding the test day, you will have to pay a late fee of $40.
Registering by Mail
If you choose to register by mail, you will have to fill out a registration form and send it to the address which depends on your testing location. As for U.S. citizens, they can send the form to the address mentioned on the form. The same applies to people living in Canada, U.S. Virgin Islands or Puerto Rico.
The reception of the form should not exceed 4 weeks before the test date. If you do not receive a confirmation email, call your testing center at least 3 days before the deadline.
Registering Online
An easy and simple way to register is by doing it online by creating an account on the ETS website. You can start by inputting all your personal information as well as choosing a username and a password.
When you're done, you will be given a list of testing locations and dates that are available in your area. All you'll have to do is choose the center that is the closest to you and a date for your test. The last step is to pay the test fee.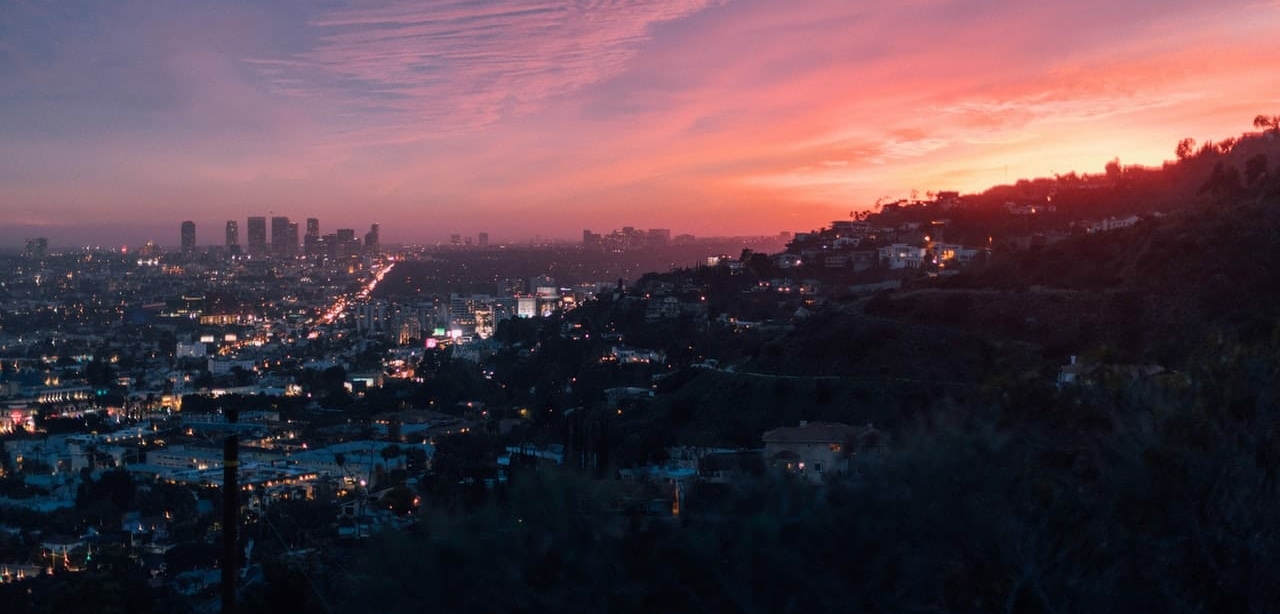 TOEFL San Diego: How Much Can You Expect to Pay For the Test?
Note that your registration will only be final once the test fee is received by ETS. The fee for the test is the same no matter where you take the test in the US, and is currently set at $235 per session. You can do all this online instantly, so we definitely recommend registering online with ETS.
Different conditions apply depending on how you register. If you register by mail, you will have to fill out a form and send it to the address mentioned on it. In case you want to register by phone, you'll need to call +1-443-751-4862 or +1-800-468-6335 to book your test. The last option is to register online on your ETS account, which is the easiest and simplest way to book your test.
Make sure you familiarize yourself with the fees and payment policies because each registration method requires different payment forms. For further information, visit the ETS website.
What Should You Bring On Your Test Day in San Diego?
The most important thing to bring with you on your test day is a valid ID. It is recommended that you bring two forms of ID just in case. You're not allowed to bring any food or drink inside the test room (unless it is for a medical reason). You cannot bring your personal belongings on the test day, including electronic devices (watches, phones, etc.)
For additional information on what to expect on the test date, visit the ETS website.
Some Quick Tips to Help You Prepare for the TOEFL IBT
The TOEFL iBT is recognized internationally by countless university admissions offices and companies, so if you plan on studying or working in or near San Diego, you'll surely have to certify your English level with a good score on the TOEFL.
There are countless in-person TOEFL preparation classes either in your home country or in the US, including at many of the testing locations listed above.
You will need special training before taking the test, so familiarize yourself with the format of the exam and practice on sample tests to have an idea about your score. Like all other language tests, TOEFL focuses on specific linguistic skills including vocabulary and grammar. So, look for preparation guide books that summarize the main linguistic skills that the test targets. With time, you will develop your own techniques in addition to the ones you will find out about in your sources.
GlobalExam has what it takes to help you get a higher score on your TOEFL. So, visit our website to try out our TOEFL preparation programs with a free trial.
How GlobalExam Can Help You Reach a High Score on the TOEFL
GlobalExam offers two ways to prepare for the TOEFL: the training mode, which provides more than 100 hours of revision exercises and over 2,500 practice questions, and the exam mode, which lets you practice with several mock TOEFL tests so you'll have the feel of the real TOEFL experience before your actual test day.
You'll also get study guides that go over the grammar and vocabulary you'll need to boost your score on the TOEFL and your English skills overall. One of the most useful features is the personal statistics function that lets you monitor your progress so you can pinpoint your problem areas and work toward your target score for the TOEFL – almost like a game!
Let your TOEFL adventure and academic future in San Diego start with GlobalExam and we're sure that you'll be prepared to earn a top score in no time!