Good news, Houston! The TOEFL is available in the greater Houston area. However, the TOEFL is run exclusively by ETS, which administers the TOEFL iBT in major cities all over the US such as NYC, San Diego, Boston, Palm Beach, Seattle and Chicago  including in Bayou City. You'll surely find a TOEFL testing location near you. No matter where you take your TOEFL iBT, you'll first need to register an account on the ETS Global website where you'll find a list of official TOEFL testing centers and confirmed test dates in Houston.
This article will run through the registration process step by step. Then, we'll go over where the TOEFL iBT test is given in the greater Houston area, and finally, we'll share our tips on how to prepare for the TOEFL effectively.
Here are our picks for the main TOEFL testing locations in and near Space City and how to develop the skills you'll need for success on your TOEFL.
How to sign up to sit a TOEFL iBT
You can register for the TOEFL iBT in many ways: online, by telephone, or by mail. All registration needs to go through ETS Global, the company that designs and authorizes remote testing centers to administer the test. Even though there is an ETS branch in Houston (see below), you are not allowed to register directly for a TOEFL iBT at the testing center. In our opinion, the easiest and most hassle-free way to register is online through ETS.
You won't be fully registered and have your test seat confirmed until your fee payment is received in full by ETS. Again, you can do this instantly online, so online is the way to go! The TOEFL fee is identical at all accredited testing locations in the US, no matter where you take it, and is currently $225. Check for updated rates on the ETS website.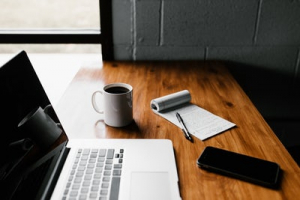 The TOEFL iBT testing centers in Houston
Within the greater Houston area, there are four testing sites accredited to administer the TOEFL iBT on computers in specially outfitted labs. TOEFL tests are held weekly, usually on Saturdays, with some locations offering sessions on Wednesdays and Fridays. You can verify which dates and times are offered by your location when you register online. Three of these locations are within Houston, plus one more in nearby Stafford.
Once you register, ETS will issue proof of registration. When you appear at your testing site, you'll need to present this registration certificate along with your photo identification. Testing times are generally at 10 a.m., but your registration confirmation will specify the time.
ETS – University of Houston
4365 Wheeler Street, University of Houston, Room 204, Student Service Center 1
Houston, Texas 77204
ETS has its own branch located on the campus of the University of Houston in Houston's Third Ward, so this is the Houston area's main testing site. This location is the most centrally located site in Houston. You can reach the campus on the 900 tram line, off the UH South/University Oaks stop.
Tactix of Houston
8799 N. Loop E., Suite 270
Houston, Texas 77029
Northeast Houston has its own testing location at Tactix off the Loop (Hwy 610), in the same business park as the Chase building.
Test Center USA – West Houston
12651 Briar Forest Drive, Suite 225
Houston, Texas 77077
Test Center USA serves West Houston. It is located just south of Interstate 10.
Finally, southwest of Houston in Sugar Land, you've got the Stafford testing location. It is housed in the Atrium Building in the Corporate Drive Business Park, just off Interstate 69.
You can find a complete list of testing sites and confirmed dates for the TOEFL iBT in the greater Houston area on the ETS Global website, where you'll need to register and reserve your seat. In addition to public sessions at these locations in and near Houston, many private sessions are held by private companies at their own facilities. Check your administering testing body for details about private sessions, if any.
Preparing for the TOEFL iBT
The TOEFL iBT is one of the world's leading tests of English proficiency, so if you plan on applying for higher education in or near Houston, you're going to be asked to prove your English ability in order to be admitted into any of Houston's top schools with a high TOEFL score.
It's not a good idea to attempt it without preparing. No matter where you choose to take the TOEFL iBT, it's highly recommended to train for it well in advance so you'll have the best chances at scoring to your set objectives… and beyond!
Training with GlobalExam
You've got plenty of in-person preparation courses to choose from in the US or your home country. Many of the testing centers above offer TOEFL preparation as well. Or you can train on your own with GlobalExam online. We offer personalized TOEFL iBT preparation. Start your free GlobalExam trial.
With GlobalExam, you'll have full mock TOEFL iBT tests so you can get a feel for the test format before you sit the real test. There are revision exercises tailored to those preparing for the TOEFL, plus vocabulary and grammar revision files so you'll boost your overall English and ace the TOEFL iBT. You're sure to appreciate your personalized statistics, which let you track your progress and work on reaching your target TOEFL score. It's almost like a game!
Let your academic future in Houston start with GlobalExam and we'll make sure you'll have all the tools you'll need to get your top score on the TOEFL iBT!