In this article we are going to be discussing the following things:
Follow along and get tips on where and how to take the TOEFL iBT in and near the Pearl of the Orient and how to develop the skills you'll need for success on your TOEFL.
TOEFL Manila: Complete List of Available Test Venues
The Philippines' capital city boasts many spots where you can take the TOEFL iBT. There are thousands of TOEFL test centers all over the world, and you're sure to find one in Manila close to you. However, the TOEFL iBT is administered exclusively by ETS Global, so no matter where you decide to sit the TOEFL iBT, you'll need to open an account on the ETS Global website where you can view a list of accredited TOEFL testing centers and confirmed dates in the Manila area.
Within the Metro Manila and greater region, there are five testing locations authorized by ETS to administer the TOEFL iBT in specially equipped computer labs. TOEFL tests are given weekly on Saturdays and are the same all over the world on that date. Please check which dates and times are available at your selected testing location when you register online. Three of these locations are within Metro Manila, and one is in nearby Angeles City.
The test call time is generally at 10 a.m., but once you complete your registration, ETS will deliver you a proof of registration specifying the time you need to appear. When you show up at the testing location, you'll need to present this proof of registration along with photo identification.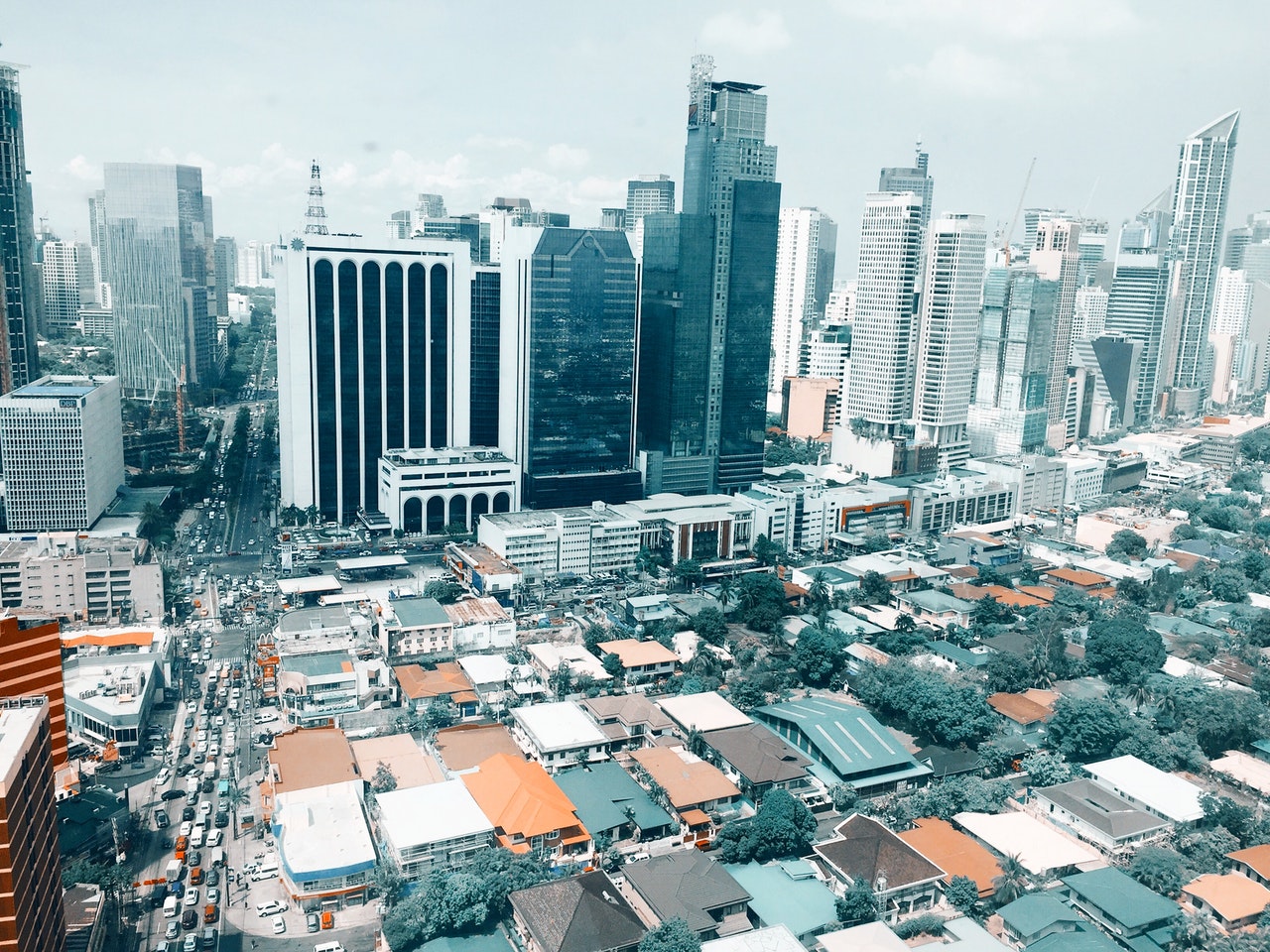 Manila City Center
Manila's most centrally located testing site is on the campus of Manila University, Fr. Jaime Bulatao, in the Makati City area. This is Manila's largest testing site, so you're most likely to find an available seat here.
Center
Address
Accepted tests
Contact
Prometric Testing Center
2/f Ateneo De Manila University, 130 Hv Dela Costa St. Salcedo Village
Makati City, 1227
TOEFL iBT
Tel No. : (632)426-5982
Fax No. : (632)426-6117
E-mail Address: [email protected]
Website : http://www.ateneoacess.org.ph/
Quezon City
In the Cubao quarter or Quezon City, Manila has its second testing center. It can easily be reached from the Araneta Center-Cubao station on the Manila Metro Rail Transit Line 3.
Center
Address
Accepted tests
Contact
International Review & Integrated Studies (IRIS Review Center)
17a St. Martin Bldg., West Point St., Cubao
Quezon City
TOEFL iBT
Tel No. : +63.917.824.3870
E-mail Address: [email protected]
Las Piñas City
Not very far from downtown Manila, the Hopkins International Partners testing center is near numerous bus stops, including the SM Hypermarket Stop, a few minutes away from the Medical Center of Las Piñas.
Center
Address
Accepted tests
Contact
Hopkins International Partners, Inc.
1281 Tropical Avenue, Corner Luxembourg Street, Bf Homes Int'l
Las Piñas City
TOEFL iBT

TOEFL ITP
Tel No.: 8825-6374
E-mail Address: [email protected]
Website: www.southville.edu.ph/
List of TOEFL Test Venues Nearby and Around Manila
You can find a complete list of testing sites and confirmed dates for the TOEFL iBT in the greater Manila area and beyond on the ETS Global website, where you'll need to register and reserve your seat. These are the sites holding public TOEFL sessions. Your organization or university may plan their own private sessions at their facilities – verify with them for details about private sessions.
Are you interested in sitting for a TOEFL test near Manila? The following is a list of centers in the neighboring cities.
Angeles City
Center
Address
Accepted Tests
Contact
Angeles University Foundation
Mc Arthur Hi-way, Angeles University Foundation, Ittc Bldg. Room 202
Angeles City 2009 – Philippines
TOEFL iBT
Tel No. : +63 45 625 2888
Website: www.auf.edu.ph/
Baguio City
Center
Address
Accepted Tests
Contact
EPro Training Centre
Mount Crest Hotel Suite 407
Legarda Road
Baguio City 2600 – Philippines
TOEFL iBT
Tel No. : +63-9289587051
Email address: [email protected]
Website: englishproficiencytrainingcentre.com
Cebu City
Center
Address
Accepted Tests
Contact
SMEAG Global Education Inc.
Emilio Osmenia Street corner Bataan Street Guadalupe
Cebu City – Philippines
TOEFL iBT
Website: http://www.smeag.com/
Pasig City
Center
Address
Accepted Tests
Contact
I Can Language Center, Inc.
16 Floor Strata 100
F. Ortigas Jr. Ortigas Center
Pasig City – Philippines
TOEFL iBT
Tel No. :
+63 (2) 8 706 2447
The Forum Institute for International Studies Inc.
Emerald Avenue, Ortigas Center
Unit D Penthouse, Padilla Building
Pasig City 1605 – Philippines
TOEFL iBT
Tel No.: (02) 8637 4284
You've got lots of locations to choose from, so once your registration is finalized, the only thing left to do while you wait for your test day is to prepare for your TOEFL!
If you're interested in taking the TOEFL IBT in other parts of the world, please refer the our following articles:
TOEFL Manila: How and Where Can You Register for the Exam?
There are several ways you can register to sit a TOEFL iBT session: online, by telephone, or through the mail. However, note that all registration needs to be done on ETS Global's website, the company that designs and authorizes the hundreds of testing centers to administer the TOEFL. You may no longer register for a TOEFL iBT session directly at the testing center. The quickest and easiest way to register for a TOEFL test date is online through ETS.
Before Registering
Before you register, make sure you prepare the documents you need for your registration such as your identification card. Gather up all the information you need concerning the fees and payment policies before you book a test. If you have any disabilities, you should check the accommodations that ETS provides.
By Phone
If you want to register by phone, the number you will have to call depends on your location. If you live in the United States, U.S. Virgin Islands, Puerto Rico or Canada, the number you should dial is +1-443-751-4862 or +1-800-468-6335. For other locations, choose your location and call your Regional Registration Center (RRC).
You can register by phone until 5 pm on the business day preceding the test day. However, there is a $40 late fee to be paid if you register starting 7 days before the test day.
By Mail
If you prefer registering by mail, you will need to first fill out a TOEFL IBT Registration Form using codes based on your situation. In other words, each code refers to a specific study department or location. Click on the following three list of codes for your location, language, and department:
You can send your form and payment to the address mentioned on the registration form if you live in the United States, U.S. Virgin Islands, Puerto Rico or Canada. Otherwise, choose your testing location to find your mailing address.
Make sure your completed form is received 4 weeks before the test date. An email of confirmation will be sent to you, so if you haven't received it, call the center where you have registered at least 3 business days before the deadline.
On Your ETS Account
Registering on your ETS account is very fast and easy. You must open an account on the ETS website by inputting all your information (name, surname, etc.) and choosing a username and password.
When you click on 'submit', you will be able to select a test center and a date. Choose a center which is closest to your home and a date that would suit you. After that, mention the institutions you would like your scores to be sent to and pay your registration fee.
Keep in mind that the name you register with should match the one on the identification document you will show on your test date. As far as payment methods are concerned, credit/debit cards, e-checks, and PayPal are all accepted forms of payment. You must register up to 2 days before the test date with a 7-day late fee of $40.
Your registration process will only become complete and finalized once you pay the test fee and it is received by ETS. This can be done quickly online, so again, we recommend the online option for all test-takers.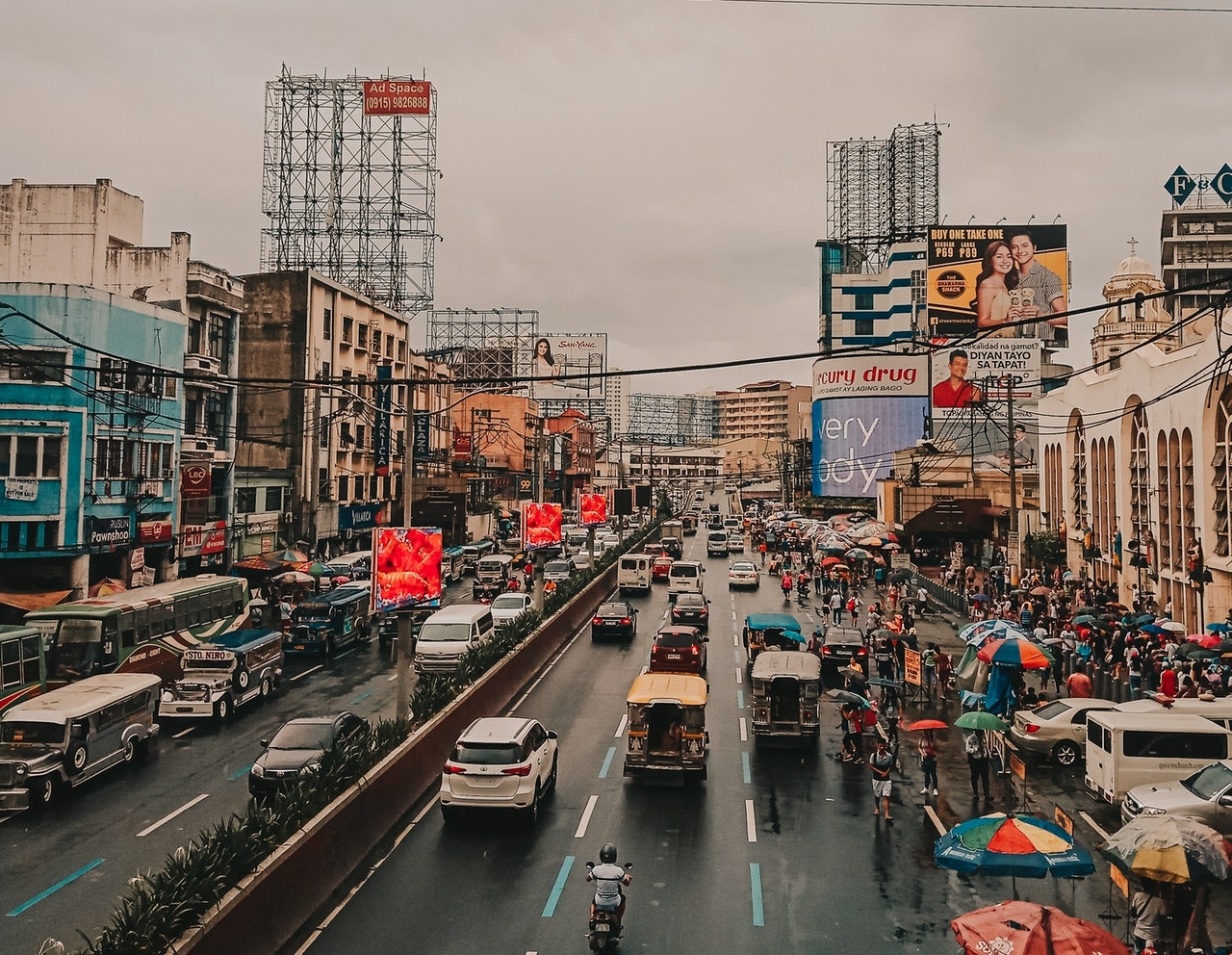 How Much Can You Expect to Pay For the TOEFL in Manila?
The TOEFL fee for test-takers is the same all over the Philippines and is currently $225 (US dollars), which is approximately 11,200 Philippine Pesos. However, be sure to verify updated rates on the ETS website when you register. If you live in the Philippines in a different city, the price for the test remains the same.
Accepted payment methods include credit/debit cards, PayPal, checks, money orders and e-checks (electronic checks). The latter are only valid for people who have a bank account in the US, Puerto Rico, U.S. Virgin Islands or Canada.
Tips and Tricks to Prepare for the TOEFL IBT Exam Easily
The TOEFL iBT is among the world's most recognized tests measuring your level of English, and if you plan on applying to universities in many of the English-speaking countries, or if you're preparing a US or UK diploma in the Philippines, you're going to need to prove your English proficiency to be admitted into any these school programs. For this, you'll need a winning TOEFL score.
It's always a good idea to work on your grammar and vocabulary skills, but the best thing to do when you are preparing for an exam is to follow a guided course specifically designed to help you take the TOEFL exam. Since specific skills are targeted in the TOEFL iBT, just like any other language test, it is better to find out about these skills first and try to improve them so as not to waste any time before your exam date.
These are great for in-depth, disciplined training, but you may find it more convenient and affordable to train for the TOEFL online with GlobalExam. We offer a fully customized TOEFL iBT preparation program you can take from anywhere. We even offer a free trial!
Allow GlobalExam to Help You Ace Your TOEFL IBT Test
With GlobalExam, you'll have access to our platform containing revision exercises for those preparing for the TOEFL, vocabulary and grammar revision files to develop your English abilities overall, and of course, several full mock TOEFL tests so you can get a feel for the pressures of the test before the big day. Thanks to our personalized statistics function, you can set your target score and track your progress to work on your trouble areas and ace your TOEFL!
Let your international academic journey start with GlobalExam and we'll provide you with all the tools you need to get a winning score on your TOEFL iBT!