The Philippines' capital city boasts many spots where you can take the TOEFL iBT. There are thousands of TOEFL testing locations all over the world, and you're sure to find one in Manila close to you. However, the TOEFL iBT is administered exclusively by ETS Global, so no matter where you decide to sit the TOEFL iBT, you'll need to open an account on the ETS Global website where you can view a list of accredited TOEFL testing centers and confirmed dates in the Manila area.
If you still wonder why taking the test, studying abroad like in the US could be a great reason for you.
Here, we'll discuss the TOEFL testing locations in the greater Manila area, break down the TOEFL registration process step by step, and finally, we'll share our secrets on how to prepare for the TOEFL iBT effectively online.
Follow along and get tips on where and how to take the TOEFL iBT in and near the Pearl of the Orient and how to develop the skills you'll need for success on your TOEFL.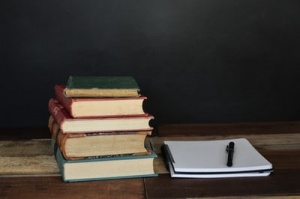 Registering to take the TOEFL iBT
There are several ways you can register to sit a TOEFL iBT session: online, by telephone, or through the mail. However, note that all registration needs to be with ETS Global, the company that designs and authorizes the hundreds of testing centers to administer the TOEFL. You may no longer register for a TOEFL iBT session directly at the testing center. The quickest and easiest way to register for a TOEFL test date is online through ETS.
Your registration process will only become complete and finalized once you pay the test fee and it is received by ETS. This can be done quickly online, so again, we recommend the online option for all test-takers. The TOEFL fee for test-takers is the same all over the Philippines and is currently $215 (US dollars). Be sure to verify updated rates on the ETS website when you register.
TOEFL iBT testing sites in Manila
Within the Metro Manila and greater region, there are five testing locations authorized by ETS to administer the TOEFL iBT in specially equipped computer labs. TOEFL tests are given weekly on Saturdays and are the same all over the world on that date. Please check which dates and times are available at your selected testing location when you register online. Three of these locations are within Metro Manila, and one is in nearby Angeles City.
The test call time is generally at 10 a.m., but once you complete your registration, ETS will deliver you a proof of registration specifying the time you need to appear. When you show up at the testing location, you'll need to present this proof of registration along with photo identification.
Prometric Testing Center
2/f Ateneo De Manila University, 130 Hv Dela Costa St. Salcedo Village
Makati City, 1227
Manila's most centrally located testing site is on the campus of Manila University, Fr. Jaime Bulatao, in the Makati City area. This is Manila's largest testing site, so you're most likely to find an available seat here.
International Review & Integrated Studies (IRIS Review Center)
17a St. Martin Bldg., West Point St., Cubao
Quezon City
In the Cubao quarter or Quezon City, Manila has its second testing center. It can easily be reached from the Araneta Center-Cubao station on the Manila Metro Rail Transit Line 3.
Hopkins International Partners, Inc.
1281 Tropical Avenue, Corner Luxembourg Street, Bf Homes Int'l
Las Piñas City
You can find a complete list of testing sites and confirmed dates for the TOEFL iBT in the greater Manila area and beyond on the ETS Global website, where you'll need to register and reserve your seat. These are the sites holding public TOEFL sessions. Your organization or university may plan their own private sessions at their facilities – verify with them for details about private sessions.
You've got lots of locations to choose from, so once your registration is finalized, the only thing left to do while you wait for your test day is to prepare for your TOEFL!
We also have written some articles to help you find test centers in Canada, in Germany, in Belgium, in the US, in China, in Brazil, in Switzerland, in Ireland, in UK and in Netherlands.
How to prepare for the TOEFL iBT
The TOEFL iBT is among the world's most recognized tests measuring your level of English, and if you plan on applying to universities in many of the English-speaking countries, or if you're preparing a US or UK diploma in the Philippines, you're going to need to prove your English proficiency to be admitted into any these school programs. For this, you'll need a winning TOEFL score.
There are lots of best resources for your preparation and recommendations to choose from, many at the testing centers listed above. You can also get tips and grammar revision files. These are great for in-depth, disciplined training, but you may find it more convenient and affordable to train for the TOEFL online with GlobalExam. We offer a fully customized TOEFL iBT preparation program you can take from anywhere. We even offer a free trial!
Learn and train with GlobalExam
With GlobalExam, you'll have access to our platform containing revision exercises for those preparing for the TOEFL, vocabulary and grammar revision files to develop your English abilities overall, and of course, several full mock TOEFL tests so you can get a feel for the pressures of the test before the big day. Thanks to our personalized statistics function, you can set your target score and track your progress to work on your trouble areas and ace your TOEFL!
Let your international academic journey start with GlobalExam and we'll provide you with all the tools you need to get a winning score on your TOEFL iBT!