Test of English as a Foreign Language (TOEFL)
The Test of English as a Foreign Language (TOEFL) is a reliable and valid standardized English language test that is accepted around the world. TOEFL is administered by the Educational Testing Service (ETS). TOEFL is intended for students or others who have need of recognized proof of their English skills.
What does TOEFL test for?
TOEFL is an English language proficiency test. If you sit for a TOEFL test, your score will be recognized and accepted by colleges, universities, and firms around the world as an official language certificate that is reliable and valid.
You may not realize it, but there are two versions of TOEFL: the internet based test (iBT) and the paper-based version. They are similar, but the paper-based version of the tests does not have a speaking section, so keep this in mind when booking a test date if you require a speaking component. Generally speaking, iBT is the more common of the two versions nowadays.
TOEFL iBT assesses the four main language skills: speaking, reading, listening and writing. The four test sections are administered on the same day. A brief outline of the test sections is presented below:
Reading section: This is 60-100 minutes and will have three to five reading passages with 12-14 questions each.
Listening section: This is 60-90 minutes and will have six to nine listening passages with 5-6 questions each.
Speaking section: This is 20 minutes and will have six spoken tasks.
Writing section: This is 50 minutes and will have two writing tasks: integrated writing and independent writing. Taking notes, summarizing and organizing information from a reading and a short lecture are the focus of the integrated writing section. Writing a 300 word essay is the focus of the independent writing section.
How to register for TOEFL in Ireland

ETS handles all of the registration for TOEFL. Apply early as eight days prior to the dates shown, registration will not be possible and many exam dates become full weeks in advance. Click on the link below for more details of registration:
http://www.ets.org/toefl/ibt/register/
Registration is possible every day of the week, year round, twenty-four hours a day. When you register, make sure that the name which you use during the registration process is an exact match of the name on the identification which you plan on using on the day of test. Payment online is the norm, and payment is possible with major credit cards, debit cards and PayPal.
TOEFL in Ireland
If you are interested in taking TOEFL in Ireland, then click on the link below:
http://www.ets.org/bin/getprogram.cgi?test=toefl
Select your country. The currently available test formats (TOEFL iBT/paper-based), testing cities, test dates and fees will be visible. Test centres may change, so it is advisable to always confirm information on the ETS website. Here is the location of the test centre in Ireland:
Dublin, Ireland,
Ground Floor, La Touche House, Ifsc,
Dublin, Ireland
We also have written some articles to help you find test centers in Canada, in Germany, in Belgium, in the US, in China, in Manila, in Brazil, in Switzerland, in UK and in Netherlands.
How can I prepare for TOEFL?
Proper preparation and practice prevent poor performance. There aren't any tricks that will magically get a good score at your TOEFL test or improve easily. There are test taking strategies and preparation courses that will be of help. Enroll in a TOEFL preparation course and follow the strategies and practices that are suggested.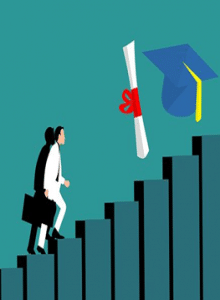 Use online materials. There is an abundance of practice materials and exercises to choose from. Another option is to go to a local library and borrow test preparation books. If you do this, then be sure that the book is up-to-date; older books may have outdated information and questions.
On the GlobalExam platform, you can access online 15 trainings for the TOEFL IBT along with vocabulary and grammar study sheets. You will find a lot of information on the blog such as the test format, recommandations, best resources for your preparation, testimonials, etc.
Set goals for yourself and study consistently; sporadic study sessions will not lead to success.