Test of English as a Foreign Language (TOEFL)
The Test of English as a Foreign Language (TOEFL) is a standardized English language proficiency test. It is designed and administered by the Educational Testing Service (ETS). TOEFL is highly regarded and recognized globally. TOEFL is typically taken by students that need to have recognized proof of their English skills for acceptance to an institution of higher learning. Some persons take TOEFL for employment purposes as well.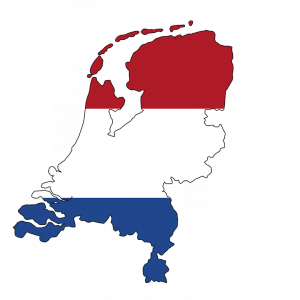 What does TOEFL assess?
TOEFL is a test of a candidate's English language proficiency. TOEFL assesses test takers at the Common European Framework of Reference for Language B1 – C1 levels. All relevant language skills are tested i.e. reading, writing, speaking and listening.
What is the content of TOEFL?
ETS has two versions of the exam: the internet based test (iBT) and the paper-based version. The versions are very similar; however, the paper-based version of the tests does not have a speaking section; this is something to keep in my when registering if you know that you require an assessment of your speaking skills in English.
The internet-based version of the test (TOEFL iBT) includes the four main language skills: speaking, reading, listening and writing. Unlike IELTS, TOEFL test sections are taken on the same day. Below is an outline of the test sections:
Reading: 60-100 minutes. There are three to five reading passages with 12-14 questions each.
Listening: 60-90 minutes. There are six to nine listening passages with 5-6 questions each.
Speaking: 20 minutes. There are six spoken tasks.
Writing: 50 minutes. There are two writing tasks: integrated writing (summary writing) and independent writing (a 300 word essay)
How to register for TOEFL in the Netherlands
All registration for the test is conducted by ETS through their website. For details, this is the link to follow:
http://www.ets.org/toefl/ibt/register/
Be aware that test dates fill-up quickly. Register early. Application deadlines end eight days before the dates that are displayed.
The website allows you to register twenty-four hours a day all year round. When you register, use the exact name that appears on the ID that you intend to show on the actual test day. Potential test takers should verify details of acceptable identification on the ETS website. ETS accepts major credit cards, debit cards and PayPal as methods of payment for the test fee.
TOEFL in the Netherlands
For details in English regarding test centres and test dates in the Netherlands, go directly to the ETS website:
http://www.ets.org/bin/getprogram.cgi?test=toefl
All you need to do is select your country. Then select the location where you want to take the exam. The available test formats (TOEFL iBT/paper-based), testing cities, test dates and fees will be shown. Here are some current test centres in the Netherlands:
ETS Netherlands
World Trade Center, Tower B – 9th Floor, Strawinskylaan 929,
Amsterdam, 1077xx Netherlands
TTS Amsterdam (co D-ICT Solutions)
Donauweg 10,
Amsterdam, 1043 Netherlands
ITTS Eindhoven (co The Academy)
Hoofdkantoor, Paradijslaan 40,
Eindhoven, 5611kp Netherlands
Prometric, Hogehilweg 8,
1101cc, Amsterdam,
Amsterdam, 1101cc Netherlands
Tilburg University Language Center
Academia Building, Professor Cobbenhagenlaan 205,
Tilburg, 5037db Netherlands
IP Campus Examen b.v. (Den Bosch)
Europalaan 2, Ground Floor,
Den Bosch, 5232bc Netherlands
GetCertified ICT Education – ITNLIV1A
Janspoort 1-2, Arnhem Centraal Route,
Arnhem, 6811ge Netherlands
We also have written some articles to help you find test centers in Canada, in the US, in China, in Manila, in Brazil, in Germany, in Belgium, in Switzerland, in Ireland and in UK.
What's a good way to prepare for TOEFL?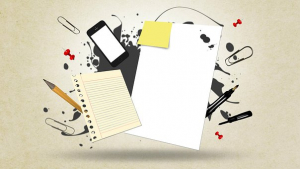 If you practice regularly, you will succeed; it's time and effort on your part. Manage your time and set realistic goals for yourself so that you will be ready on the day of the test and achieve a high TOEFL score.
You can start by going online and taking a look at the abundance of materials that are offered for free. Additionally, you can sign-up for online courses or courses that are offered through a local school or college. A TOEFL preparation course will provide you with the test taking skills that you will need as well as expose you to a wide variety of materials.
Your local library in the Netherlands will most likely have TOEFL test preparation books. These books are a great way to become familiar with the test format and practice in your own time.
On the GlobalExam platform, you can access online 15 trainings for the TOEFL IBT along with vocabulary and grammar study sheets. You will find a lot of information on the blog such as the test format, recommandations,best resources for your preparation, testimonials, etc.