Why take the TOEFL test?
If you need a globally recognized English language test that is reliable and valid, then the Test of English as a Foreign Language (TOEFL) is what you need. TOEFL has been designed and is administered by the firm, Educational Testing Service (ETS). It is suitable for students or other people that require recognized proof of their English skills.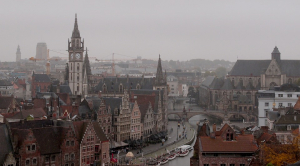 What exactly is TOEFL?
TOEFL is a test of a person's English language skills; it is a language proficiency test. TOEFL is accepted by universities, colleges and employers worldwide. TOEFL assess your abilities in reading, writing, listening and speaking in English.
What will I have to do on TOEFL?
Currently, there are two versions of TOEFL: the internet based test (iBT) and the paper-based version. The tests are almost the same; however, the paper-based version does not have a speaking section.
The internet-based version of the test (TOEFL iBT) includes the four main language skills: speaking, reading, listening and writing. The four test sections are administered on the same day. A short outline of the test sections follow:
Reading section: 60-100 minutes, three to five reading passages with 12-14 questions each.
Listening section: 60-90 minutes, six to nine listening passages with 5-6 questions each.
Speaking section: 20 minutes, six spoken tasks.
Writing section: 50 minutes, two writing tasks: integrated writing and independent writing. Integrated writing requires the candidate to take notes, summarize and organize information from a reading and a short lecture. Independent writing requires a candidate to write a 300 words essay in response to a question.
Registration for TOEFL in Belgium
All registration for TOEFL is conducted via ETS. Application deadlines end eight days before the dates that are shown. Exams can be fully booked weeks prior to the date. Hence, it is strongly recommended that a test candidate register early. Click on the link below for more details of registration:
http://www.ets.org/toefl/ibt/register/
You can register any time of day, any day of the week. Ensure that your name that you use during registration is an exact match of the identification that you intend to bring on the day of the test. That means include any middle names that appear on your ID. Potential test takers should check the ETS website for current details and requirements for identification. Major credit cards, debit cards and PayPal are accepted as forms of payment.
TOEFL in Belgium
If you are interested in taking TOEFL in Belgium, then click on the link:
http://www.ets.org/bin/getprogram.cgi?test=toefl
Then select the location where you wish to take the TOEFL test. Available test formats, testing cities, test dates and fees will be visible. Below is a list of some TOEFL test centres in Belgium:
Brussels, Belgium
Prometric- 4th Floor, Leopold House- Rue De La Charite' 33,
Brussels, 1210 Belgium
Vrije Universiteit Brussels
Pleinlaan 2, Building E, Room: E.2.02, Ito Douglas Atkinson,
Brussels, 1050 Belgium
Xcuela, Xconify Academy
Rue De La Loi/ Wetstraat, #26, 5th Floor,
Brussels, 1040 Belgium
We also have written some articles to help you find test centers in Canada, in the US, in China, in Manila, in Brazil, in Germany, in Switzerland, in Ireland, in UK and in Netherlands.
Do you have any suggestions for TOEFL preparation?
You need to prepare in order to get a good score. Don't just register and assume that you will do well because you did well in your last English class.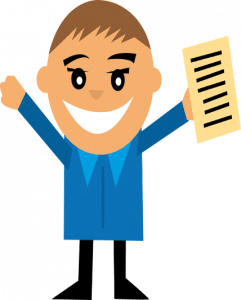 Firstly, surf the internet and examine the variety of test preparation materials that are out there. Use materials that make sense to you. Visit your local library and ask for TOEFL test preparation books; check that the book uses official materials that are not too old since the TOEFL test does has changed; an older book might contain outdated questions and information.
There are probably TOEFL preparation courses offered near where you live, so enroll in one as it will help you to get ready. Finally, learn time management techniques for arranging your study sessions. Many students do not manage their time well, and the test date is upon them before they know it.
On the GlobalExam platform, you can access online 15 trainings for the TOEFL IBT along with vocabulary and grammar study sheets. You will find a lot of information on the blog such as the test format, recommandations, best resources for your preparation, testimonials, etc.