Do you want to take your TOEFL test in Belgium? Are you wondering what the fees are? We have all the answers to your questions so keep reading!In this article, we will explain:
What is the TOEFL exam and why should you take it;
How can you register for the test;
How much does it cost;
What can you expect on your test day;
Useful tips for achieving a high score;
Hit the TOEFL IBT score you need with GlobalExam.
Are you ready? Let's dive in!
TOEFL Belgium: List of All the Available Test Venues
Do you want to know where the test centers are in Belgium? You can find our selection of three test centers below.
City
Test Center
Address
Contact
Brussels
BRUSSELS EXPANSION LAB 1, BELGIUM (EPSO/NGT) - APCU-8163
Prometric - Ground Floor - Oxygen, Rue De Spa 8,
Brussels, 1000 Belgium
/
Brussels
BRUSSELS EXPANSION LAB 2, BELGIUM (EPSO/NGT) - APCU-8164
Prometric - Ground Floor - Oxygen, Rue De Spa 8,
Brussels, 1000 Belgium
/
Brussels
CERTIXI - STN20476A
28 Rue De La Loi, 10th Floor,
Brussels, Belgium
+32 (0)2 230 81 22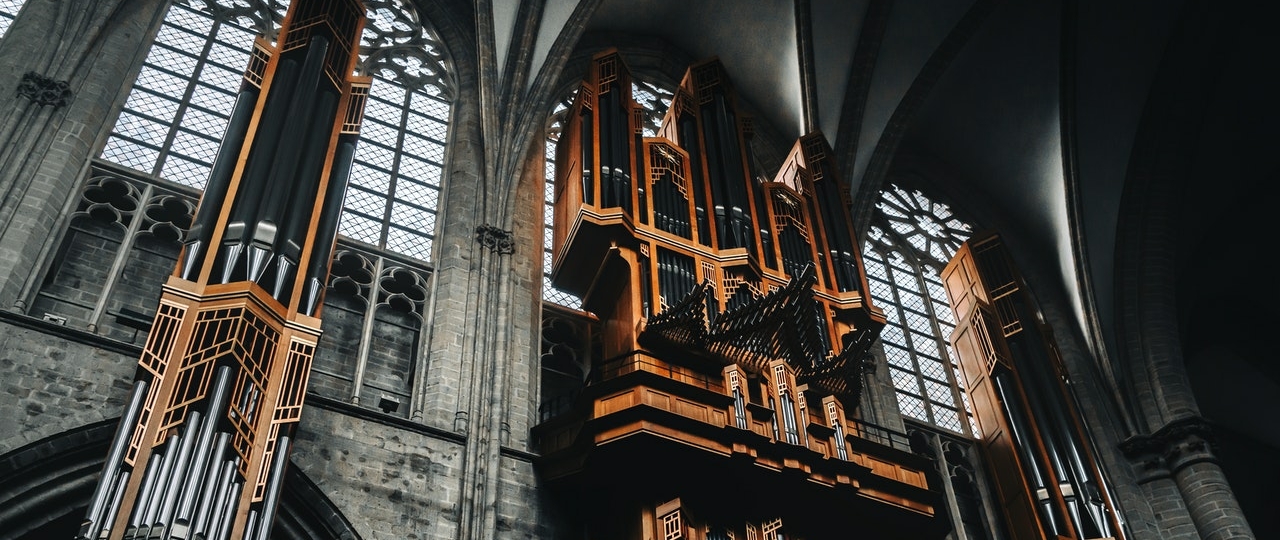 Addresses of Other TOEFL Test Centers Close to Belgium
Do you want to take your TOEFL test in a city near Belgium? You can do so in cities like Lille or Maastricht! Find more information on the test centers below.
TOEFL Test Centers In Lille
Also referred to as the Old Lille, the Vieux Lille is the central spot that displays the city's lush history and heritage. In addition to its beautiful baroque architecture, it is also a great party scene for students! You will also be able to take the TOEFL test in Lille. More information on the test center in the table below.
City / Country
Test Center
Address
Contact
Lille, France
IESEG School of Management- Lille - STN15352A
3 Rue De La Digue, Main Entrance,
Lille, 59000 France
+33 3 20 54 58 92
TOEFL Test Centers In Maastricht
Maastricht is famous for its historic inner city, its carnival celebration and its Burgundian way of life. There is also one test center for you to take the TOEFL test! In addition to the information below, you can check the ETS for more details on test centers.
City / Country
Test Center
Address
Contact
Maastricht, Netherlands
IP Campus Examen b.v. (Maastricht) - STN20243A
St. Hubertuslaan 6, Ground Floor,
Maastricht, 6211kd Netherlands
020-5618182
Where Else Can You Take the TOEFL IBT Exam?
Since the TOEFL IBT is one of the most renowned and popular exams in the world, there are many test centers available worldwide. For instance:
TOEFL Exam: What Is It and Why Should You Take It?
TOEFL is a test of a person's English language skills; it is a language proficiency test. TOEFL is accepted by universities, colleges and employers worldwide. TOEFL assesses your abilities in reading, writing, listening and speaking in English.
If you need a globally recognized English language test that is reliable and valid, then the Test of English as a Foreign Language (TOEFL) is what you need. TOEFL has been designed and is administered by the firm, Educational Testing Service (ETS). It is suitable for students or other people that require recognized proof of their English skills.
TOEFL Belgium: How Can You Register to Pass the Exam?
To find your test center and more information on fees and available test dates, you can:
Go to the official ETS website
Then select the location where you wish to take the TOEFL test. Available test formats, testing cities, test dates and fees will be visible.
In addition, there are several ways through which you can register:
By Phone: For Belgium, you must call your Regional Registration Center (RRC). Select your testing location on the ETS website to find the phone number. If you are registering by phone, you can pay with credit/debit card and electronic check (e-check).
By Mail: To register by mail, first download and fill out a Registration Form (PDF). You'll have to enter certain codes manually that are input automatically online. See the lists on the ETS website. If you can't find the code you need in one of these lists, contact your institution directly.
With your ETS account: Registration using your ETS account is the fastest, easiest way to register. You will have access to official test prep and will be able to search for your test center directly online. You will also be able to register 24 hours a day, 7 days a week.
All registration for TOEFL is conducted via the official ETS website. Application deadlines end eight days before the dates that are shown.
Exams can be fully booked weeks prior to the date. Hence, it is strongly recommended that a test candidate register early. Click on the link below for more details of registration:
Can you cancel or change your registration?
If you need to reschedule or cancel your registration, you must do so at least 4 full days before your test date. For example, if your test is on Saturday, you must reschedule or cancel by Tuesday.
The fee to reschedule is US$60 and must be paid before you can register for a new test appointment.
You can only reschedule or cancel your registration using one of the following methods:
Through your ETS account: either online or via the TOEFL® official app.
By phone: Be prepared to provide your appointment number and the full name you used when you made the appointment. For centers in Belgium, contact your Regional Registration Center.
Important: You can't reschedule or cancel by mail or email, or at the test center.
How often do the test centers in Belgium offer to take the TOEFL?
Generally, all test centers offer to take the test more than 60 times per year. Hence, you may take the test almost any time you want! However, make sure to check the availability of your test centers in advance. Spots indeed fill up quickly!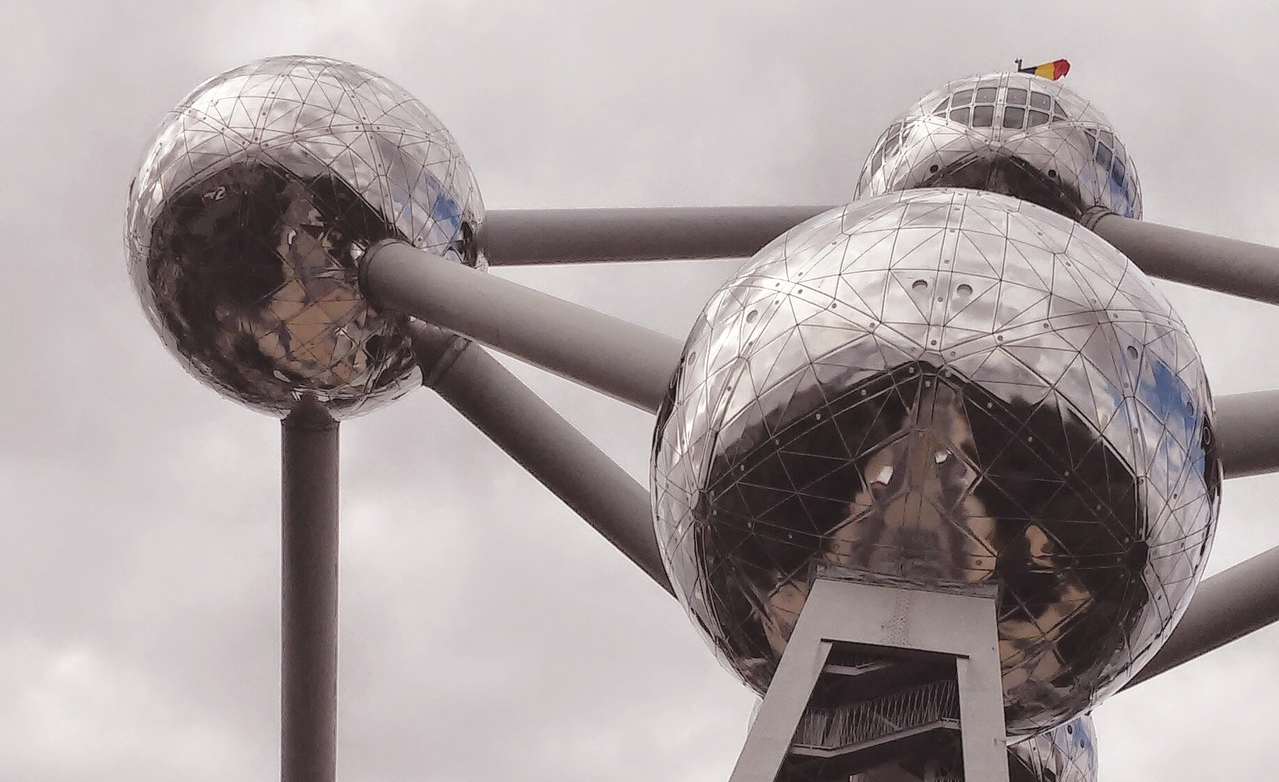 How Much Does It Cost to Take the TOEFL in Belgium?
The price of the TOEFL IBT in Belgium is currently fixed at 280$ USD or the equivalent of 240€.
Can you get a refund?
As indicated by ETS, you'll receive a refund for 50% of the original test fee you paid if you cancel your registration before the 4-day deadline. The balance is retained to cover expenses for processing your registration and holding a seat for you at the test center.
No refunds are given for other services. For more information about how your refund will be processed, see the Payment and Refund Policies on the ETS website.
TOEFL Belgium: What Can You Expect on Your Test Day?
Are you wondering what to expect on the day of your test? Here is what you should keep in mind:
You will be assigned to a seat shortly before the test begins.
You'll be given noise-reducing headphones with a microphone that you'll speak into for the Speaking section of the test.
You won't be able to leave the testing room or the test center without permission, either during the test or during breaks.
If you leave the testing room to go to the storage area or the restroom, the test clock won't stop. This means that you would lose time for your exam.
You'll use a standard QWERTY English-language keyboard for the test. In some countries, the common keyboard used is configured to QWERTY and a template is provided to each test taker to help with locating the few keys that are in a different location.
The test center staff will provide scratch paper. At the end of your test, you should return all scratch paper to the test administrator. Don't tear or remove any part of it. You can ask for more paper if you need it, but you have to return the paper you have before you can get more.
If you need help, don't hesitate to raise your hand.
If you think there is a problem with a test item and want to question it for any reason, notify the test center administrator before leaving.
If you have further questions on the TOEFL Internet-Based test, you can also learn more about Inquiries on Test Questions on the ETS website!
TOEFL IBT Tips and Useful Advice to Achieve a High Score
You need to prepare in order to get a good score. Don't just register and assume that you will do well because you did well in your last English class.
To make sure to arrive well prepared at your TOEFL exam, here are the steps you can follow:
Choose appropriate academic material: Surf the internet and examine the variety of test preparation materials that are out there. Use materials that make sense to you. Visit your local library and ask for TOEFL test preparation books; check that the book uses official materials that are not too old since the TOEFL test has changed; an older book might contain outdated questions and information.
Make it fun: In addition to academic content, watch movies, listen to podcasts or read the news in English. This will help you incorporate English into your daily life and make it interesting!
Practice time management: Besides practice exercises, we strongly advise you to complete several mock exams and use a timer. This way, you will be fully acquainted with the conditions of the exam.
Take courses: While learning on your own is important, it can also be quite lonely. You can also take TOEFL preparation courses offered near where you live, so enroll in one as it will help you to get ready.
Take a language buddy: To practice for the Speaking part, make sure to interact with a native speaker! This is by far one of the best ways to improve and make English come more naturally.
Last but not least, keep going! Learning a language takes time and patience. Stay motivated and keep practicing!
Prepare for the TOEFL IBT in the Best Conditions With GlobalExam
Do you want to start preparing for your TOEFL test? Let GlobalExam guide you throughout your learning journey! Designed by language professionals, our platform will help you improve your language skills depending on your needs and availability.
Here are the advantages to our platform:
Practice for your test using our Training mode and access detailed corrections;
Familiarize yourself with the test through our Mock exams and time yourself with our online timer;
Plan ahead and set your specific goals using our Planning mode;
Evaluate your progress in real time through our personalised Statistics;
Have access to vocabulary and grammar study sheets whenever you need.
Are you ready to prepare for your TOEFL test with GlobalExam? We are looking forward to helping you succeed!