Where to take the TOEFL in UK?
TOEFL stands for The Test of English as a Foreign Language; TOEFL is a well-recognized test of English skills. It is a reliable, valid and standardized English language test, which is conducted administered by the Educational Testing Service (ETS).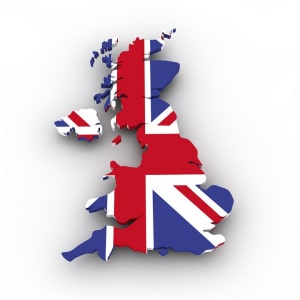 What will TOEFL actually assess?
TOEFL is an English proficiency test that is used to determine your ability to read, write, speak and understand English. As such, TOEFL is used by educational institutions and employers around the world to determine if a non-native English speaker has the capacity to study or work in an English language environment successfully.
What is the content of a TOEFL exam?
First of all, there are two versions of TOEFL. There is the internet based test (iBT), and then there is the paper-based version. They are almost the same, but the paper-based version of TOEFL does not contain a speaking section; if you require a score for your speaking ability in English, then you will need to sit for TOEFL (iBT).
Both versions of the test (TOEFL iBT) include the following sections.
Reading section: 60-100 minutes. It will have three to five reading passages with 12-14 questions each.
Listening section: 60-90 minutes. It will have six to nine listening passages with 5-6 questions each.
Writing section: 50 minutes. There are two writing tasks: integrated writing and independent writing.Integrated writing involves taking notes, summarizing and organizing information from a reading and a short lecture. Independent writing requires a candidate to write a 300 word essay.
TOEFL (iBT) includes a speaking section:
Speaking section: 20 minutes. There are six spoken tasks that are given.
The TOEFL (iBT) speaking section is administered at the same place and on the same day as the reading, writing and listening sections.
How does one register for TOEFL in the United Kingdom?
ETS conducts registration for TOEFL through its website. Registration for a date will end eight days prior to a given date. As exams tend to get filled a few weeks in advance, ETS recommends that a test candidate register early. You can click on the link below for more details of registration:
http://www.ets.org/toefl/ibt/register/
Registration is possible any time of day on any day throughout the year. The name which you use during the registration process has to be an exact match of the identification that you will bring on the test day. Test takers should check the ETS website for the current details and requirements for identification. Don't rely on hearsay or old information. Typically, payment is made during the registration process with a major credit card, debit card or PayPal.
TOEFL in the United Kingdom
If you are interested in taking the TOEFL exam, and you are located in the U.K., then click on the link below for more information. Just select your country. Then select the date when you want to sit for TOEFL. The currently available test formats (TOEFL iBT/paper-based), test cities and fees will be visible.
http://www.ets.org/bin/getprogram.cgi?test=toefl
Below are TOEFL tests centres in the UK. Remember to check the official ETS website to confirm details:
Prometric,
2nd Floor, 9 Cloak Lane,
London, Ec4r2ru
United Kingdom
Anglo-Continental Education Group
29-35 Wimborne Road,
Bournemouth, Bh26na
United Kingdom
ITTS London (C/O Smart Campus Club)
694-712 London Road, Unit 1,
Hounslow, Tw31pg
United Kingdom
We also have written some articles to help you find test centers in Canada, in the US, in China, in Manila, in Brazil, in Germany, in Belgium, in Switzerland, in Ireland, and in Netherlands.
What should I do to get ready for TOEFL?
Find a TOEFL preparation course in your vicinity and enroll in it. Taking a course will expose you to practice tests, tips, and develop the supporting skills which you will need to score well on TOEFL.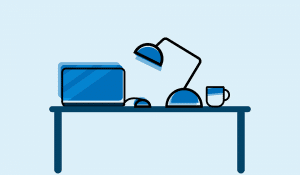 Another alternative, is to go online and peruse the variety of test preparation materials. Online courses are available as well. For some people, the online option with its greater flexibility is optimal.
Visit your local library and request a TOEFL test guide and preparation book. These books can be very helpful; however make sure that it is a recent edition as an older edition may contain out of date materials. Whichever way you chose, the ways are not mutually exclusive either, you need to plan your study sessions and be consistent. Studying a lot for a short time and then not doing anything for a prolonged period is not a good way to succeed. Consistent amounts of time and effort will lead to a good score on TOEFL.
On the GlobalExam platform, you can access online 15 trainings for the TOEFL IBT along with vocabulary and grammar study sheets. You will find a lot of information on the blog such as the test format, recommandations, best resources for your preparation, testimonials, etc.