Do you want to take your TOEFL iBT exam in the UK and you're looking for test venues ? Then, read on to find out about all the information you need before your test date.
The article includes a list of the TOEFL test venues in the UK, the step-by-step registration process, the price of the test and some useful tips to help you prepare for your test and pass it with flying colors.
So, let's dive right in!
What Is the TOEFL Exam and What Skills Does It Assess?
TOEFL stands for The Test of English as a Foreign Language; TOEFL is a well-recognized test of English skills. It is a reliable, valid and standardized English language test, which is administered by the Educational Testing Service (ETS).
TOEFL is an English proficiency test that is used to determine your ability to read, write, speak and understand English. As such, TOEFL is used by educational institutions and employers around the world to determine if a non-native English speaker has the capacity to study or work in an English language environment successfully.
TOEFL UK: Discover the List of Available Test Venues
You will find a list of TOEFL tests centers in the UK down below. Remember to check the official ETS website to confirm all the details.
TOEFL Test Venues in London
One of the biggest test centers that hold the TOEFL test is the Prometric testing venue located in London, a few minutes away from St. Paul's Cathedral. The nearest station is the Cannon Street Station, which is a stone's throw away from the center.
Test Center
Address
Accepted Tests
Contact
Prometric
2nd Floor, 9 Cloak Lane,
London, Ec4r2ru
United Kingdom
TOEFL iBT
Website: www.prometric.com/contact-us
TOEFL Test Venues in Bournemouth
Less than two hours from London, this testing center is in the heart of a dynamic university environment with many beautiful gardens and leisure facilities. It is also near the city center and the beach. There are many bus lines and rail services near the campus.
Test Center
Address
Accepted Tests
Contact
Anglo-Continental Education Group
29-35 Wimborne Road,
Bournemouth, Bh26na
United Kingdom
TOEFL iBT
Tel No.: (+44) (0)1202 55 74 14
Fax: (+44) (0)1202 55 61 56
Website: www.anglo-continental.com/contact-us/
TOEFL Test Venues in Hounslow
The testing venue is not very far from the city center, and it is surrounded by many facilities, including restaurants, shops and transportation services. Hounslow's bus stop F is right next to the test venue.
Test Center
Address
Accepted Tests
Contact
ITTS London (C/O Smart Campus Club)
694-712 London Road, Unit 1,
Hounslow, Tw31pg
United Kingdom
TOEFL iBT
Tel No.: +44 (0) 20 3500 4170 or
+44 (0) 73053 26045
E-mail address: [email protected]
List of Other TOEFL Test Venues Nearby the United Kingdom
If you want to take the TOEFL in another country nearby the United Kingdom, here is a list of a few testing centers you can take your exam in:
Belgium
If you live in Canterbury or near the southern part of the country, you might be interested in taking the TOEFL exam in Belgium. One of the largest test centers in Belgium is a Prometric venue located in Brussels:
Test Center
Address
Accepted Tests
Contact
Prometric
Ground Floor - Oxygen, Rue De Spa 8,
Brussels, 1000 Belgium
TOEFL iBT
/
The Netherlands
You can take your TOEFL test in Amsterdam as well in one of its testing venues. You will be able to select either TOEFL iBT or PBT.
Test Center
Address
Accepted Tests
Contact
ETS Netherlands
World Trade Center, Tower B – 9th Floor, Strawinskylaan 929,
Amsterdam, 1077xx Netherlands
TOEFL iBT
/
France
One of the closest French cities to the United Kingdom is Lille located in the north of France. It is one of the largest cities in the country which provides many testing venues. You can take your TOEFL in the Old Lille known for its beautiful architecture.
Test Center
Address
Accepted Tests
Contact
IESEG School of Management- Lille
3 Rue De La Digue, Main Entrance,
Lille, 59000 France
TOEFL iBT
Tel No.: +33 3 20 54 58 92
Ireland
You might want to sit for your exam in Ireland in one of the testing centers available there. The Dublin center is conveniently located in downtown Dublin:
Test Center
Address
Accepted Tests
Contact
Horner School Of English
40 Fitzwilliam Street Upper, Dublin
TOEFL iBT
Phone: 00353 1 6622911
Email: [email protected]
Web: www.hornerschool.com
Where Else Can You Take The TOEFL IBT Exam?
There is a plethora of TOEFL test centers around the globe! You could take a look at the following articles to get an idea and find an ideal test center according to your location and needs:
TOEFL UK: The Registration Process Explained Step by Step
ETS conducts registration for TOEFL through its website. Registration for a date will end eight days prior to a given date. As exams tend to get filled a few weeks in advance, ETS recommends that a test candidate register early.
Registration is possible any time of day on any day throughout the year. The name which you use during the registration process has to be an exact match of the identification that you will bring on the test day. Test takers should check the ETS website for the current details and requirements for identification.
Steps to Register for the TOEFL Exam
Once you have read about the payment policies and fees, you can move on to the registration. You will have to provide your personal information, so make sure they match with your identification card details. Additionally, if you have any disabilities or if you require special attention, find out about the Disability Accommodations provided by ETS.
Whether you decide to register by phone, mail or online, there are a few steps to follow:
Registering by Phone
Depending on your location, there is a phone number to call in order to register for the TOEFL. If you live in the United States, Puerto Rico or Canada, you should dial the following numbers: +1-443-751-4862 or +1-800-468-6335. Otherwise, look for the number you should call according to your location
You can register by phone until 5 pm on the business day preceding the test day. However, there is a $40 late fee to be paid if you register starting 7 days before the test day.
Registering by Mail
Registering by mail requires completing a Registration Form with the codes that are based on your location or your study department. Here are three lists of codes that refer to locations, languages and departments:
You can send your form to the following address if you live in the United States, Puerto Rico, US Virgin Islands or Canada:
Prometric Operations Center
7941 Corporate Drive
Notthingham, MD 21236, USA
Otherwise, choose your testing location to find your mailing address. Make sure your completed form is received 4 weeks before the test date. You will receive a confirmation email, so if you don't receive it, call the center where you have registered at least 3 business days before the deadline.
Registering Online
The registration process on your ETS account is the simplest way to book your test. In order to create an account, you simply have to fill out the form with your personal information, choose your username and password, and click on 'submit'.
After that, choose a location which is closest to you and then select one of the centers that are displayed to you. Carry on by choosing a date for your test, and then select the institutions you would like your scores to be sent to. Paying your registration fee is the last step.
Make sure your name on your identification card matches the one you input on your ETS account. As for the payment methods, you can pay using a credit/debit card, an e-check or PayPal. You must register up to 2 days before the test date with a 7-day late fee of $40.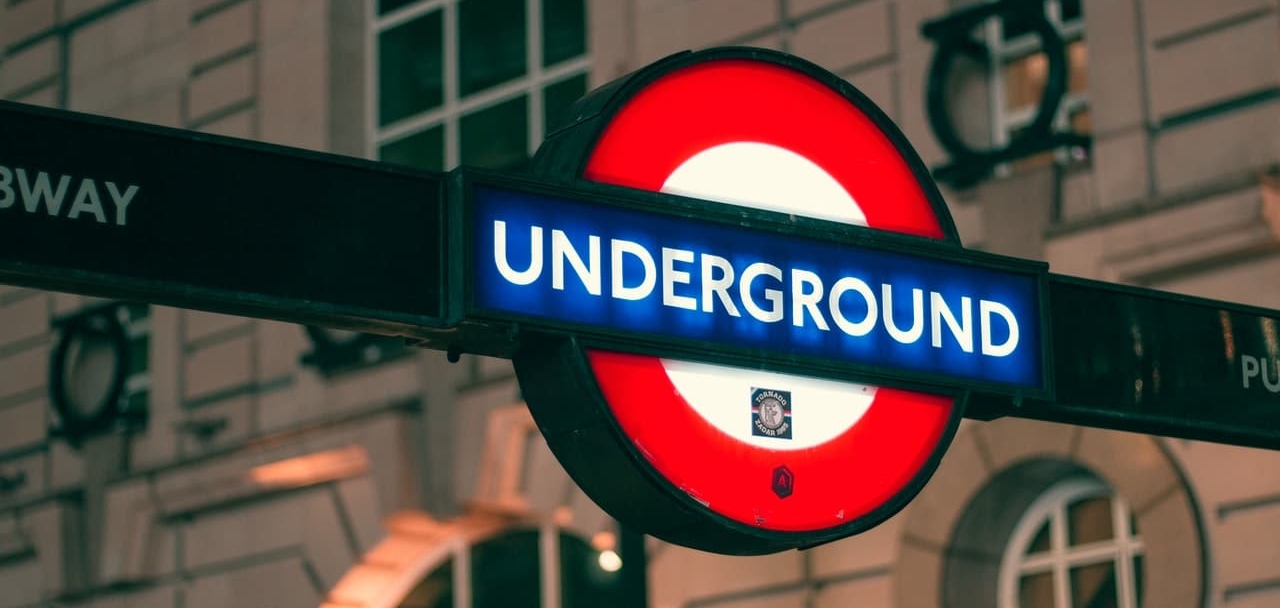 TOEFL UK: How Much Can You Expect to Pay For the Exam?
The TOEFL exam fee is around £165 (British pounds) which is $225 (US dollars). However, make sure you check the ETS website for any updates or differences in prices within the various testing centers across the country.
The payment methods vary depending on how you registered. Registering online gives you the possibility to pay by credit/debit card, e-check or PayPal. However, if you decide to register by mail, you can only pay by check or money order. The following table sums up all the information you need to know about the payment forms:
Credit/Debit Card

E-check

PayPal

Paper Check/
Money Order

ETS Account

✓

✓

✓

Phone

✓

✓

Mail

✓

✓
What Are the Best Ways to Get Ready for the TOEFL IBT?
Find a TOEFL preparation course in your vicinity and enroll in it. Taking a course will expose you to practice tests, tips, and develop the supporting skills which you will need to score well on TOEFL.
Another alternative is to go online and peruse the variety of test preparation materials. Online courses are available as well. For some people, the online option with its greater flexibility is optimal.
Visit your local library and request a TOEFL test guide and preparation book. These books can be very helpful; however make sure that it is a recent edition as an older edition may contain out of date materials.
Whichever way you choose, the ways are not mutually exclusive either, you need to plan your study sessions and be consistent. Studying a lot for a short time and then not doing anything for a prolonged period is not a good way to succeed. Consistent amounts of time and effort will lead to a good score on TOEFL.
Get Ready to Ace Your TOEFL Exam With GlobalExam's Help
GlobalExam is a training platform which will help you prepare for language certification tests such as the TOEFL. It combines all the exercises to improve your language skills as well as your ability to manage your time. For instance, you can practise on mock tests available on the platform with a timer that puts you into real exam conditions.
We also help you spot your weaknesses and provide you with the necessary exercises to work on them. The training mode gives you a set of questions for particular sections of the TOEFL, and once you're done, the corrections will be displayed on your screen which you can review at any time.
On the GlobalExam platform, you can access over 15 training plans for the TOEFL IBT along with vocabulary and grammar study sheets. You will find a lot of information on the blog such as the test format, recommandations, best resources for your preparation, testimonials, etc.