In this article, we explore the best way to learn French. Whether you're just starting out or looking to perfect your level, here you can find tips on:
Learning through French videos, movies and TV;
Learning through French audio with podcasts and songs;
Free ways to learn French with fun apps and games.
Read on for all our suggestions and start learning French online with General Français!
Why is learning French important?
If you're considering becoming a learner of French, the first step in making your decision is asking yourself, why do you want to learn French in the first place? Maybe you need to speak the language for personal or professional reasons, or maybe you're simply interested in building skills in a new language and need some inspiration. French is both a beautiful and highly practical language. Here are some of the top reasons why French is a skill you should add to your profile.
French takes you around the world
Did you know that more than 300 million people worldwide speak French? Speaking French can take you to the City of Lights and beyond, with French speakers spread across all five continents.
French opens the door to jobs
While it's true that English is the must-have international language for job opportunities, French opens a lot of doors too. Lots of big companies have a significant presence in France, not to mention the global finance industry. Speaking French could set you apart from other candidates for this reason.
French is the language of culture
France is the home of fashion, luxury, cooking, and the arts. Reading French opens up your horizons to French literature and understanding French conversation takes watching French cinema to another level.
#1 Recommendations for the best way to learn French
If you've made the decision to become a French learner and you're wondering how to learn French, the next step is figuring out the best way to do it for you.
Studying with books
Let's start with the most obvious resource for learning French. Books are still a lot of people's go-to way for learning a new skill, and there are a few reasons why it might be the best way to learn French for you:
There are lots of materials readily available in local shops or to order online
Most French courses will rely on book learning
Books sometimes incorporate video and audio learning
Although books are fundamental to expanding your vocabulary in French and learning basic grammar rules, they might not be the most exciting way to practice.
Learning with websites and apps
If you're an active learner who enjoys different types of learning materials and non-traditional ways of building skills, online learning through online courses, applications and e-learning websites may be the best way to learn French for you. Let's start with some of the key advantages of online learning:
You can learn wherever and whenever you want
You can vary your learning materials between serious study and fun activities
Some platforms allow you to practice conversation
Good online platforms make strong use of video and audio content to keep things interesting
You may be able to try out the online course for free first
Have you heard about GlobalExam? Our e-learning platform caters to all your language learning needs, from preparing for exams, to beginner-level conversation. Serious study is mixed in with dynamic learning activities and we're convinced it'll become one of your go-to learning resources. The good thing about online learning is that there are plenty of options out there and you're sure to find the best way to learn French that works for you. LearnaLanguage.com is a totally free website that allows you to study French language concepts and strengthen your skills with beginner-level games. If grammar is the skill you need to work on, we recommend Le Conjugueur website for the all-time best way to learn French conjugation patterns.
#2 Best way to learn French: watching French films, TV shows and soaps
Now it's time to turn our attention to the best way to learn French without even realizing you're doing it: by watching TV. Yes, watching French movies, TV series, or YouTube clips – is a great way to build your French skills, even from beginner level. The main advantages of this method are that it brings language practice to a relaxing pastime, and it takes no effort at all. If you think this method could work for you, there are two main ways to integrate it into your French practice, depending on your level:
Try watching your favourite series, films and soaps with French subtitles (any level)
Try watching French content with subtitles in French (for confident speakers) or English (for beginners)
Even though you're not directly studying French, simply reading the French subtitles, or hearing the French as you read English subtitles, will help to develop your French comprehension skills. Of course, the best way to learn French is by combining different types of practice and resources, so watching videos alone won't be enough, but it's a good place to start.
#3 Best way to learn French: listening to French podcasts and songs
Audio material might not be the first thing you think of when it comes to language learning, but it's essential to making good progress in understanding and participating in conversations and especially to have a good pronunciation in French. If your study plan doesn't already include audio material, it's time to change that. When using audio material, opt for resources that make use of native speakers. Although listening to and speaking with non-native speakers can have its benefits too, native-level pronunciation is the most helpful for building your confidence in real-life conversations. The best way to learn French using audio material is by incorporating it into your daily life. Why no try:
It's important to remember that listening is one of the harder language skills to acquire, especially as a beginner, so don't be discouraged if you don't understand every word. The best way to learn French on your own with audio material is to focus on the general meaning, and not get stuck on every single word and detail.
#4 Best way to learn French: play games and watch YouTube videos in French
Did you know that one of the best and easiest ways to learn French, and in general any language, is to have fun while doing it? Games are in fact a great way. If you approach French study with courses, grammar lessons, and books alone, there's a strong probability you'll lose your interest fairly quickly and become demotivated to continue. You can avoid that by incorporating fun activities into your study plan that don't feel like studying at all. For example:
Download a free gaming app on your phone and kill time on your commute with French practice in disguise
Watch YouTube videos from the best French comics and vloggers
Make the most of learning resources on YouTube – there are plenty of online teachers who break French study down into short videos or even videos for learning French while sleeping
Switch your favourite game into French so you're challenged the next time you play
Try playing multiplayer games online with native French speakers
If you're a frequent gamer who spends a good amount of time living on YouTube, this recommendation for the best way to learn French will probably sound like music to your ears. However, there's a small disclaimer: this is a great way to practice French and build confidence, but it works best in conjunction with other resources and methods.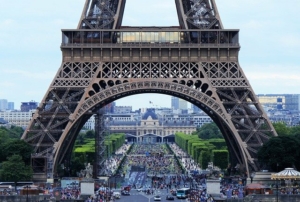 Other solutions and methods to learn French
Still not convinced you've found the best way to learn French? Here are a few more suggestions to bear in mind:
Complete daily tasks in French
Practising French can be as simple as doing all the things you usually do, but in French. Next time you go to the supermarket, why not try writing your shopping list in French? Next time you plan out your week, why not write your reminders in French? Next time you use your phone, think about switching the settings to French too.
Read as much as possible
For a lot of people, the best way to learn French is by reading. Books are an important resource for all learners, because they help us accumulate passive and active vocabulary, and if you choose your titles carefully, they can spark an enthusiasm for French literature and culture.
Learn French in your sleep
Lots of people swear by sleep learning. If you find the right video or audio material, try playing it while you sleep as a boost to your memory for vocabulary. It's worth a try!
Learning French online with Global Exam's Global General
If you're put off by traditional methods of learning, like language school courses, grammar lessons, and endless tests, we think you'll like our e-learning platform: Global General. We've designed the platform to help all levels of French learners build, practice and improve their French across a range of activities and resources.
On Global General, you can find:
French study courses suitable for A1, A2, B1 and B2 learners
Lessons to suit your grammar and vocabulary needs
Lots of video content to bring the learning to life
500 audio tracks to practice listening comprehension with natives
A progress tracker to stay on top of your learning
The best way to learn French is the method that suits your needs as a language learner. On Global General, we have materials to suit all types of students. See you online!