TOEFL ITP is an English- language assessment tool for universities and colleges. This test can be administered by the university and isn't take at a private testing centre. It gives academic establishments added validity of running their own testing centre and assured that grades are valid. It also enables students and admin to track student progress. This is a really powerful tool.
The TOEFL ITP is available as Level 1 and Level 2. It can be used for placement testing for courses or classes, evaluations, exit testing (to assista tracking progress). It has many possibilities. Four scores are given for each completed exam. One for each of the three sections and a total score. They score are also mapped to the CEFR (European Language Framework). 
Sign up on GlobalExam if you wish to prepare for the TOEFL ITP and get a high score!
Why are there two levels? What's the difference?
The tests are leveled.
So, level 2 tests high beginner to intermediate with a maximum score achievement of 500. Candidates are also give 1 hour and 10 minutes to complete it. You have 95 questions to answer across the 3 exam papers. 
Level 1 tests intermediate to advanced levels with a maximum score achievement of 677. Candidates are given 2 hours in total to complete these tests. You have 140 questions to answer across the 3 skill areas. 
Both exams test reading and listening comprehension, and structure and writing expression.
How is it scored? Who marks them? What did I do with the result?
The test are marked by the university or college that is administering it. They do this after training with the exam creator ETS and with support and guidance from ETS as needed. There is a handbook on ETS website that you can download to help you understand the exam and process more. It's worth a look.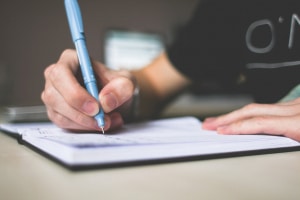 For the exam, you get a total score and one for each section on the test – reading comprehension, listening comprehension, and structure and written expression. If you're interested to know more details on this. You can download a copy of the score descriptors from ETS website. Only do this if you really want to know more, sometimes they can be confusing and you don't want any extra stress before your test. 
The table below shows the TOEFL ITP score mapped to the CEFR. This is just to help you understand the score levels.
| TOEFL ITP Score | CEFR Level |
| --- | --- |
| 627 | C1 |
| 543 | B2 |
| 460 | B1 |
| 337 | A2 |
Are you hesitating between the TOEFL ITP and the TOEFL IBT? You should know that they differ from each other on certain points.
What's the cost of the TOEFL ITP? This is set by your university or college. It's best to contact them. 
How can Global Exam help you?
Well, that's easy. Your learning platform is designed to help you access all the study materials and tools that you need. So all you have to do is study hard and focus on achieving the score you want. We have full exams for you to try out, practice materials, a blog full of useful info, and language activities areas. Our goal is to help you achieve yours!