There are several locations where you can take the TOEFL iBT on Florida's Southeast Coast. While there are thousands of official TOEFL testing centers across the world like in the United States and in cities such as San Diego, Boston, Seattle, NYC, Houston and Chicago., you're sure to find one close to you in the Greater Palm Beach area. However, no matter where you decide to site the TOEFL iBT, the test is administered exclusively by ETS Global, so you'll need to open an account on the ETS Global website, where you can view a list of accredited TOEFL testing centers and confirmed dates in southeastern Florida.
In this article, we'll be discussing the TOEFL testing locations in the greater Palm Beach area, break down the TOEFL registration process step by step, and finally, we'll give you our tips on how to prepare for the TOEFL iBT effectively online.
So, follow along and get lots of great information about how to take the TOEFL IBT in and near West Palm Beach and how to develop the skills you'll need for TOEFL success.
How to register to take the TOEFL iBT
You've got several options to sign up for a TOEFL iBT public session: online, by telephone, or through the mail. However, note that you'll still need to select a location on the ETS Global website, the company that creates and certifies the hundreds of testing centers to administer the TOEFL. It is no longer possible to register for a TOEFL iBT session directly at the testing center. The quickest and easiest way to reserve a seat for the TOEFL is online through ETS.
Note that your registration will only become finalized once your fee payment is received by ETS. This can be done instantly online, so again, we recommend that all test-takers sign up online. The TOEFL fee for test-takers in public sessions is the same anywhere you take it and is currently set at $225. You'll see any changes to this fee and other conditions when you register.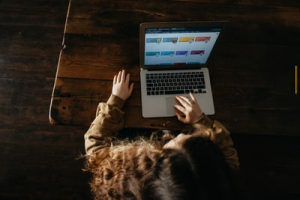 The TOEFL iBT testing centers near West Palm Beach
To date, there is only one TOEFL iBT testing facility in the city of West Palm Beach, but there are several along the Florida Southeast Coast. They are in Boca Raton, Ft. Lauderdale, Miami Gardens, Miami Shores, and several in the city of Miami. They are all authorized by ETS to administer the TOEFL iBT in specially equipped computer labs. TOEFL tests are given weekly, generally on Saturdays, and the contents are the same at all locations all over the world on that day. Please verify which dates and times are confirmed when you choose a location online.
The test call time is generally at 10 a.m., but once you complete your registration, ETS will deliver you a proof of registration specifying the time you need to appear. When you show up at the testing location, you'll need to present this proof of registration along with photo identification.
Prometrics – Palm Beach Lakes Blvd
1645 Palm Beach Lakes Blvd, Suite 650
West Palm Beach, Florida 33401
The only TOEFL testing site is located in the heart of West Palm Beach, above the law offices in the Palm Beach Lakes Blvd business park. This is the ideal location if you're already in West Palm Beach.
Florida Atlantic University
777 Glades Road, Testing & Evaluation, Building Su80, Room 210
Boca Raton, Florida 33431
The Boca Raton location is situated on the Florida Atlantic University, which manages the TOEFL iBT tests in a specially outfitted computer lab.
The Academy – Ft. Lauderdale Campus
800 West Cypress Creek Road, Suite 200
Ft. Lauderdale, Florida 33309
Off Highway 95 in Fort Lauderdale, you'll find The Academy's TOEFL testing site.
You can find a complete list of testing sites and confirmed dates for the TOEFL iBT in the greater Palm Beach area and beyond on the ETS Global website. However, your university or organization may organize their own private session at their own facilities – check with your organization for details.
Since there are so many locations to choose from, once your registration is finalized well in advance, the only thing left while waiting for the test day is to train for your TOEFL!
Prepare for the TOEFL iBT with GlobalExam
The TOEFL iBT is one of the world's most recognized tests that measures your English proficiency for college admissions and companies in many English-speaking countries. If you're a non-native English speaker planning on studying in the US, you'll need to prove your English abilities. And to do this, you're going to need a top TOEFL score.
The GlobalExam platform gives access to vocabulary and grammar revision files to boost your overall English skills, plus revision exercises that match the format of the TOEFL exactly. Of course, you'll also get several valuable mock TOEFL tests so you can experience the pressure and timing of the test before you take the real thing. Also, you'll love our personalized statistics function where you can enter your target score and track your progress so you can focus on your weaker areas and ace your TOEFL!
Let your academic future in Florida start with GlobalExam and we'll be sure you get the tools you need to reach your target on the TOEFL iBT!