If you plan to work in an international company or if you want to work in a company in an English speaking country then you'll need to have a decent level of English and in particular – business English.
You may need to arrange business meetings, meet new clients, attend meetings or go to conferences. A good level of business English will be essential for effective business communication in all of these situations. A good, well-structured online Business English course will help you to develop the language needed to communicate effectively in the workplace.
Find out how GlobalExam can help you!
Why is business English important in everyday life?
Business English is important because there are uniquely different situations that occur in the workplace and that means there is a unique style of language that goes along with it.
A good Business English course will teach you to:
Take part in professional meetings and discussions

Do presentations in English

Write corporate emails

Conduct telephone and videoconferences in English

Negotiate effectively

Speak confidently on a wide range of business topics
Studying Business English teaches you the vocabulary that you would use in business and the workplace. This will the formal vocabulary and phrases used in business correspondence and in reports. You'll learn how to deliver presentations, put forth opinions and conduct meetings.
Other aspects of learning Business English can include applying for new job roles and understanding job profiles. Business English courses can also prepare you for life in a more managerial environment too.
Students who are looking to study, and eventually work in areas such as economics, finance, law, politics, sales and marketing will find Business English useful to learn. Plus, if you're a worker, learning English can give a real boost to your career.
What's the best way to study business English in 6 months?
Most people understand that good communication skills are essential if you want to get ahead in business. Good communication skills can help you get along with colleagues, impress your superiors and if you are in a managerial role they can help you gain respect.  Many people want to acquire these skills in English and want to learn them as quickly as possible.
Learning is best done by setting objectives that are achievable but s challenging too. It's important to set clear deadlines to help motivate yourself. Examples could be things like delivering a full presentation in English about your company or chairing a client meeting and achieving this to a high standard within 6 months.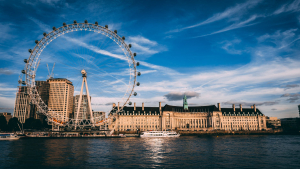 To get to this kind of level you'll need to look for ways to practice English on a daily basis. Regular practise will ensure that you are always improving and that you'll be developing the ability to use business English automatically without having to think too much. You can work on your professional English 15 minutes a day.
Try reading business articles every day and listen to business news reports too. Deliver a presentation in English once a week and get your friends to give you some feedback. Write emails in English and conduct telephone calls in English with a fellow English study partner. If you don't have a partner then record yourself and then practise responding to your own conversation! Speaking to yourself doesn't have to be a sign of madness, it can be a sign of dedication too!
While there are plenty of good language courses at private schools, they are quite expensive and don't always fit in with people's busy schedules. That's where online business courses come into their own.  Online business courses help students set goals and follow a structured learning process. An online course should be part of the learning plans of anyone who is serious about progressing over a period of 6 months.
What is the Business English course and what does it offer?
If you're limited for time and you want to learn business English fast then you'll need a course that covers a wide variety of the situations you'd find in a normal working environment. The GlobalExam Business English course covers the language needed for meetings, phone calls, emails, negotiations, business trips, recruitment and more.  There are phrases and vocabulary related to marketing, sales, customer services, human resources, tourism, banking and management on the course too. 
The course deals with these many different situations through activities and videos using native English speakers and has transcripts so you can follow along. There are practical skills to be learned such as producing an English cv (Curriculum Vitae or resume).
The Business English course is available in three levels: beginner, intermediate and advanced. Candidates can take a level test to see which the most suitable course to start with is and upon finishing they'll get a certificate of completion. So, if you're serious about finishing a business course in 6 months you'd better get started and sign up for the GlobalExam Business English Course today! Ready to make real progress in professional English?