Business English lessons in 15 minutes
You need to develop your English skills to advance your career, but in the past whenever you started a new course you felt you spent lots of time but you did not really see your progress. Evidently, when you deliver a presentation in your native language you are assertive, charismatic, and witty. On the contrary, when you try to do the same in English, you stumble over words and end up frustrated because you deliver your message neither clearly nor confidently.
If you work or dream to work in an international space, boosting your Business English skills is essential since they will allow you to communicate effectively with your co-workers, make valuable connections with people who are in the same field as you, express yourself in a short and effective way, use the jargon spontaneously or write concise e-mails and formal letters, among many other essential aspects.
You might be asking yourself: How can I learn all that if I don't have enough time to devote to classes?  Well, good news!  How about 15 minute-lessons to become proficient in Business English? Yes, it is possible! Why overloading your brain with lots of information for hours? A 15-minute session plus the time you dedicate to review and practice what you have learned will really make you progress in english. Of course, the most exposed you are to the language, the better.
All you need is determination and building confidence through daily practice. Besides, today you can study with your mobile phone, laptop or digital tablet; so, why don't you make the most of your time when you are commuting or sitting in a waiting room? 
How can you study Business English on your own?
Self-learning is a challenge, so you will need all your willpower to succeed. Establish a schedule and be strict, do not forget that perseverance is the key word. Once you have clearly understood that, then you can choose among different resources, tools and apps: there are plenty on the Internet, and many of them are for free. For instance, check university websites because they offer free online classes. Look for MOOCs since there, experts will give lectures, make you reflect upon essential skills or simply give you useful pieces of advice. The advantage of MOOCs is that you are guided and they do not last long.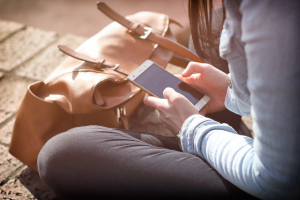 If you have an intermediate or advanced level, you can look for videos, podcasts or blog posts. The BBC and the British Council propose free business skills training material. The former has created an animated series called "English at Work," whose focus of attention is communication in the office. The latter proposes activities to expand on your interview skills, or increase your awareness of business topics. You will be able to watch videos, listen to podcasts and complete a diversity of tasks meant to help you understand the topic and use the language. 
Likewise, you can easily find business magazines, leaf them through and find an article about your area of interest – technology, sales, marketing, etc. – and do not get discouraged if you don't understand everything. What counts is that you find what you read significant, look for new words in a dictionary and create vocabulary lists which you should often review. Do not forget the possibility of subscribing to business newsletters like "Morning Brew": the advantage is that you get a daily e-mail with interesting news about the business world.
As you can see so far, there are plenty of resources you can use to learn Business English on your own. Besides patience, dedication and discipline, you will need to set achievable objectives, keep organized, create habits and take advantage of each occasion to practice what you have learned. Studying English online for 6 months is enough to notice real progress.
Improve your Business English skills with GlobalExam!
GlobalExam has prepared a

new program to improve your Business English based on real contexts

. Our Business English platform has been carefully designed, therefore it has

a very attractive layout, good visuals, excellent sound quality, pertinent activities to practice general business skills

, for example: how to run effective meetings,

good business practices

like project management, and also exercises to practice

the right use of grammar and vocabulary in the business context

.  

Each of our modules lasts 15 minutes and the learner is be able to see what objectives (we call them: takeaways) he will achieve at the end. There are three levels, basic, intermediate and advanced. For each level, a native teacher will present the video, his/her speech pace will vary according to the level chosen (slower/faster). Also, the student's ear will be exposed to British, American, Scottish, Australian, or New Zealand accents, which is a great advantage nowadays that we work with people from all over the world! 
What is your career?

Communication, Marketing, Human Resources or Management? You will find specific situations for each field. Do you need to practice specific skills to be applied in an office environment and communicate in English during daily workplace scenarios? 

You can choose among many options: meetings, email and writing, telephone conversations, reception and events, business trips, recruitment, intercultural communications, sales, negotiation, etc. You will be provided with insights into common business behaviors and procedures. And again, we have programmed everything so that you can spend 15 valuable minutes in order to learn useful Business English skills!
What are you waiting for? Come on, become a member of our platform and get that job you are dreaming of!