Where to take the TOEFL exam in Hamburg?
Hamburg is a major port city in the north of Germany and only a few hours from the border to Denmark. It is known for its famous harbour – the Port of Hamburg, architecture, and having lots of museums. Experiencing the city and taking the TOEFL exam here is a great combination of work and play.
How do I sign up? How much is the TOEFL exam?
Registering for the TOEFL exam is really easy as you can do it all online. Just make sure you have everything you need – personal details, digital copy of a valid ID, bank card, and possible dates – before you start. The test costs $255 and it is paid during registration. Book your test date in advance as you can, not all centres run exams every week and some only once a month.
Before the test day I would also double check the test day process on the ETS website. You should arrive 30 minutes before the test starts to finish the test day registration procedure that includes fingerprinting, having your photo taken, and your ID is checked (make sure it is valid or you won't be allowed to take the test or get a refund).
The exam centres in Hamburg are either in the city centre or not far away from it. Getting to any of them using public transport will be easy enough. The current test centres are listed below.
Amerikazentrum
Am Sandtorkai 48,
Hamburg, Germany 20457
Skill Networks Trading Training Consulting GmbH (two locations that are very close to each other – they have the same address)
Uwestr. 12,
Hamburg, Germany 22525
And here are some test dates that will happen in the next few months.
ITTS Berlin c/o PC-College- Institut für IT-Ausbildung
Starts at 10am

ITTS Berlin (c/o Yellow Park)
Starts 10am
GLS Sprachenzentrum
Starts 10am
Berlin - Germany - APCU-8943
New Horizon Berlin
Starts 9am

F+U Rhein-Main-Neckar GmbH - STN10186A
Starts 10am
LTS Language & Testing Service GmbH - STN11521A
Starts 10am
Make sure you choose your location carefully!
Getting there
Hamburg has a good public transport system. You can take a bus, ferry or the underground around the city. It generally runs from 4am-1am and I think they also have a few night buses. The fares are calculated by zones but a single ticket starts from 3.30 euros with a shorter journey ticket from 1.60 euros. You should look into a day pass or the Hamburg card if you plan to visit some sites while you are there too.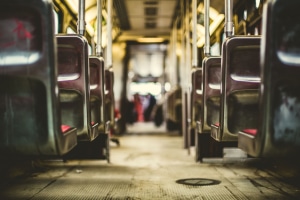 You can also find others places to pass the toefl in Germany, the list of cities:
Berlin
, 
Munich
, 
Hamburg
, 
Frankfurt
, 
Stuttgart
, 
Hannover
, 
Leipzig
, 
Cologne
, 
Bremen
, Osnabruck, Nurnberg, Bonn, Oldenburg, Mannheim, Kiel, Dortmund.
Don't stop now! Keep practicing!
Now that everything is organised for your TOEFL test you should create a study plan to work on weaker skill areas, continue to develop your language skills, and have time to sit and take practice tests under test conditions. This level of prep is needed to get the score you want. Global Exam can help you do all these things. They are an online exam practice platform with good success rates. Visit their website to find out more.