Where to take the TOEFL test in Munich?
Munich is a city in the south-east of Germany and the capital of Bavaria. It is famous for neo-gothic architecture and Oktoberfest. There are test centres in different parts of the city so you can choose the one best for you.
Registering for the exam.
The easiest way to sign up for the TOEFL exam is to complete online registration. This is done through the ETS website. After entering your personal details you have to pick a city and date. It will then show you available test centres and seat availability. One thing to check is the start time as this can differ between test centre providers. You will pay the $255 fee and upload a copy of your ID, so make sure you have a valid one near you when registering.
See here where you can pass the TOEFL in Germany !
Where are the test centres? Are they near me?
Here are the locations of test centres in the city.
CBT Training & Consulting GmbH
Elektrastr 6a,
Munchen – Arabellapark,
Munich, Germany 81925
LearnBiz.com GmbH co Munich Business School
Elsenheimerstr. 61 ,
Munich, Germany 80687
ITTS Munich (at Sirius Conference Center)
Geb. 6415 /4.OG,
Rupert-Mayer-Strasse 44,
Munich, Germany 81379
LearnBiz.com GmbH at Frauen-Computer-Schule AG
Hanauer Str. 30,
Munich, Germany 80992
MUNICH, GERMANY
GFN AG, Trainingcenter Munchen,
Messerschmittstraße 4,,
Munich, Germany 80992
Tests are available to take every month but places fill up quickly. Check the test dates available for when you were thinking of taking the test. Look at the up-and-coming dates below to help you. Not every test centre has a weekly test. Some test centres run the TOEFL exam once a month, so don't be disappointed and book in advance.
ITTS Berlin c/o PC-College- Institut für IT-Ausbildung
Starts at 10am

ITTS Berlin (c/o Yellow Park)
Starts 10am
GLS Sprachenzentrum
Starts 10am
Berlin - Germany - APCU-8943
New Horizon Berlin
Starts 9am

F+U Rhein-Main-Neckar GmbH - STN10186A
Starts 10am
LTS Language & Testing Service GmbH - STN11521A
Starts 10am
Getting around Munich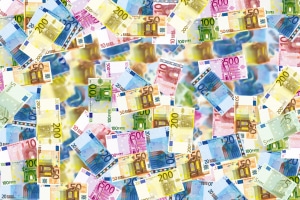 Munich has a vast public transport network so getting to your TOEFL test centre should not be a problem. You can take a bus, tram, or the Ubahn (metro). Ticket prices vary by zone ranging from 3.70 euros in the inner city to 13 euros for an all zone all day pass.
Study! Study! Study!
While you waiting for the test date to come around, why not try studying with an online exam prep provider. This way you can access your TOEFL study materials anytime you want to. Global Exam has some good success rates for helping people achieve the TOEFL score they want. Take a look at our website to see if they can support you with your exam prep.
You can also find others places to pass the toefl in Germany, the list of cities: Berlin,Hamburg, Frankfurt, Stuttgart, Hannover, Leipzig, Cologne, Bremen, Osnabruck, Nurnberg, Bonn, Oldenburg, Mannheim, Kiel, Dortmund.
Good luck in your TOEFL exam!