Where to take a TOEFL IBT test in Germany?
Germany is a really good choice to take the TOEFL test. There are lots of test centres spread out all over the country. The list of cities include Berlin, Munich, Hamburg, Frankfurt, Stuttgart, Hannover, Leipzig, Cologne, Dusseldorf, Bremen, Osnabruck, Nurnberg, Bonn, Oldenburg, Mannheim, Kiel, Dortmund. Just bare in mind that not all test centre have regular tests available at them. It is best to check on to ETS website or when you register to see where tests are being run.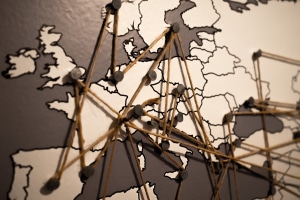 The ETS website shows the dates based on geographical locations for the TOEFL test, so take care when completing your details.
We also have written some articles to help you find test centers in Canada, in Belgium, in the US, in China, in Manila, in Brazil, in Switzerland, in Ireland, in UK and in Netherlands.
How to register for a TOEFL test?
You can register for the test online, by phone, or by post. The easiest is probably online but if you cannot then choose the one best for you. If you choose mail, allow for delivery times. ETS charges $40 for late registration. When registering online make sure you read the notes on ETS website about which browser to use – generally Google Chrome or Mozilla Firefox are both okay. You can also register online any time of the day andy day of the week. No blackout times or periods.
You should fill out all your personal details carefully on the application form and upload a copy of your ID. This ID must be valid, have a photograph on it, a signature, your full name, as you have to take the original with you on the test day. You pay the test fee, currently $255 in Germany, by credit or debit card. They accept American Express®, Discover®, JCB®, Mastercard® or VISA®. Be aware that registration closes 7 days before the test day and late registration closes 4 days before the test (you pay an extra fee for this). Be prepared and book as far in advance as you can commit to. It will also help lower the test stress. Don't forget to choose the test centre location best for you – it's a four hour exam.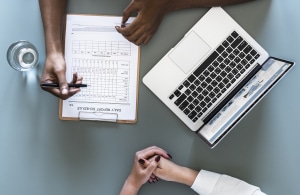 The process is similar by phone – you just need to download the registration form and find the centre contact details.
By post, you need to download the registration form, find your centre details, and apply 4 weeks before the test date.
On the test day
Don't forget to take valid identification with you – if it isn't or any of the details are different you will not be allowed to take the test and you will lose your test fee.
You should arrive 30 minutes before the test – you will be fingerprinted, have you photo taken, and your ID checked.
A pen, pencil, eraser
You will be assigned a seat
All other personal items are not allowed in the exam room and will be stored in the centre. Some items of clothing are also not allowed (e.g. ties, headbands etc – best to check the ETS website for the full list).
Keep Calm and Carry on Studying
Now that you have booked in to take the TOEFL test you need to focus in exam skill training and language development. You will need both to pass the TOEFL test with a good score. Finding a study method to fit in with your busy life can be a challenge and online solutions are usually the easiest solution. The TOEFL IBT is a standardized test that asses the four language skills: listening, reading, speaking and writing. That's why you need to practice.
One platform that offers areas for language practice, exam skill training, exam practice, and the ability to track your process through the different test sections is GlobalExam. We offer this service for a lot of language exams and TOEFL IBT is one of them.
On the GlobalExam platform, you can access online 15 trainings for the TOEFL IBT along with vocabulary and grammar study sheets. You will find a lot of information on the blog such as the test format, recommandations, best resources for your preparation, testimonials, etc.
Remember, a high TOEFL score can open up new opportunities for you, should you be a student or a professional !