Where to take the TOEFL in Bremen?
Do you need TOEFL?
Are you a student who needs an English language test for entrance to an English speaking university? Do you need a test score for employment purposes? Well the Test of English as a Foreign Language (TOEFL) is an internationally recognized and globally standardized English language test that has been designed by the American firm Educational Testing Service (ETS).
See here the centers in Germany!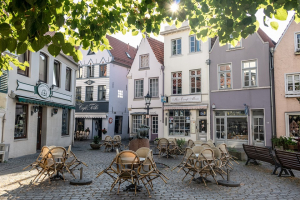 What is TOEFL like?
TOEFL is an exam that verifies a person's English language proficiency. Usually, students or other people at the CEFR B1 – C1 levels take TOEFL in order to provide internationally accepted proof of their English skills. Around the world, TOEFL is accepted by universities, institutions and companies as an official language certificate.
A brief outline of the TOEFL format
The internet-based version of the test (TOEFL iBT) includes the four main language skills. That is speaking, reading, listening and writing. The paper-based version of the test does not include a speaking component. All four examination sections are conducted at the same place and on the same day. Below is an outline of the test sections and times.
Reading section: 60-100 minutes. It will have three to five reading passages, containing 12-14 questions each.
Listening section: 60-90 minutes. It will have six to nine listening passages, containing 5-6 questions each.
Speaking section: 20 minutes. There are six spoken tasks to do. Note: not on the paper-based version.
Writing section: 50 minutes. It has two tasks that a test candidate needs to do. There are two tasks: integrated writing and independent writing. Integrated writing involves taking notes, summarizing and organizing information from a reading and a short lecture. The independent task consists of an essay of 300 words, related to a given question.
Registering for TOEFL
Registration for the test is handled by ETS via their website. Be aware that the application deadline ends eight days before the chosen exam date. ETS suggests that candidates register as early as possible since exams are typically fully booked a few weeks in advance of a test date.
http://www.ets.org/toefl/ibt/register/
It is possible to register for TOEFL 24 hours a day, 7 days a week. You must be sure that the name you use when you register is an exact match of the identification that you bring on the day of the test. Check the ETS website for current details and requirements for identification. Registration for the test can be paid with major credit cards, debit cards and with PayPal.
TOEFL in Bremen, Germany
If you are interested in taking TOEFL and you are located in Breman or another part of Germany, you can click on the link below for more information in German:
https://www.language-testing-service.de/cms/index.php?id=1
Simply select your country and then select the location where you plan on taking the TOEFL test. The available test formats (TOEFL iBT/paper-based), testing cities, test dates and fees will be shown. Here is the ETS webpage for this information: http://www.ets.org/bin/getprogram.cgi?test=toefl
Always check the ETS website for the most up-to -date information as test centres may change. Below are the addresses for test centres in or near Bremen:
Universitat Bremen
Universitat Bremen Aib, Universitatsbouleva,
Room A4290 Floor 4, Z.hd. Herr Hachmann,
Bremen, 28359 Germany
Skill Networks Trading Training Consulting GmbH – (95 km distant from Bremen)
Uwestr. 12, Hamburg,
22525 Germany
Amerikazentrum – (95 km distant from Bremen)
Am Sandtorkai 48, Hamburg,
20457 Germany
Do you have any study tips for TOEFL?
You will need to practice your English. Don't underestimate the test as without proper preparation you are unlikely to secure a good score.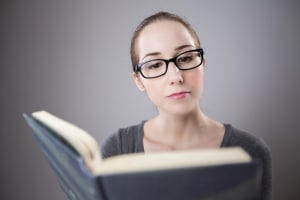 There is a plethora of material online geared toward TEOFL test takers. Take a look at it and find a website that appeals to you. Additionally, there are many excellent textbooks that you could borrow or buy for practice tests and tips; make sure that the book uses official materials and is a recent publication. The TOEFL test has changed over the years, so an old book may be misleading. TOEFL preparation courses are offered in many cities in Germany, so register for one as it will be invaluable. Finally, know what score you will need and be consistent in your efforts by setting realistic goals for yourself.
You can also find others places to pass the toefl in Germany, the list of cities include Berlin, Munich, Hamburg, Frankfurt, Stuttgart, Hannover, Leipzig, Cologne, Dusseldorf, Bremen, Osnabruck, Nurnberg, Bonn, Oldenburg, Mannheim, Kiel, Dortmund.