Where to take the TOEFL in Dusseldorf?
Should you take the TOEFL test?
The Test of English as a Foreign Language (TOEFL) is recognized globally as a reliable and valid standardized English language test. It is designed and administered by an American company, Educational Testing Service (ETS). It is intended for students or other people that need to have recognized proof of their English skills.
See here the centers in Germany !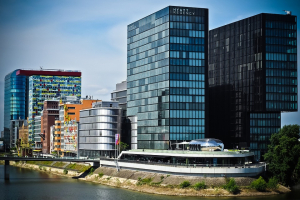 What is TOEFL?
TOEFL is a test of a person's English language proficiency. TOEFL is focused on the Common European Framework of Reference for Language B1 – C1 levels. TOEFL is accepted by universities, and companies worldwide as an official language certificate that is reliable and valid.
What can I expect to do on TOEFL?
There are two versions of TOEFL: the internet based test (iBT) and the paper-based version. They are very similar except that the paper-based version of the tests does not have a speaking section.
The internet-based version of the test (TOEFL iBT) includes the four main language skills. That is speaking, reading, listening and writing. The four test sections are administered on the same day. A brief outline of the test sections follows:
Reading section: It is 60-100 minutes. It will have three to five reading passages with 12-14 questions each.
Listening section: It is 60-90 minutes. It will have six to nine listening passages with 5-6 questions each.
Speaking section: It is 20 minutes. There are six spoken tasks to do.
Writing section: It is 50 minutes. There are two writing tasks: integrated writing and independent writing. The integrated writing part involves taking notes, summarizing and organizing information from a reading and a short lecture. The independent writing part requires a candidate to write a 300 word essay on a given question.
Registering for TOEFL in Dusseldorf, Germany
All registration for the test is conducted by ETS. You need to realize that application deadlines end eight days prior to the dates shown. Many exams get filled a few weeks in advance; therefore, ETS strongly recommends that test candidates register early. Click on the link below for more details of registration:
http://www.ets.org/toefl/ibt/register/
Registration is possible 24/7. You must be certain that your name which you use during the registration process is an exact match of the identification that you intend to bring on the test day. It is suggested that potential test takers check the ETS website for current details and requirements for identification. Payment is possible with major credit cards, debit cards and PayPal.
TOEFL in Dusseldorf, Germany
If you are interested in taking TOEFL and you are located in Dusseldorf or another part of Germany, then click on the link below for more information in German:
https://www.language-testing-service.de/cms/index.php?id=1
For details in English regarding test centres and test dates in Dusseldorf and other parts of Germany, go directly to the ETS website:
http://www.ets.org/bin/getprogram.cgi?test=toefl
Just select your country. Then select the location where you wish to take the TOEFL test.
The currently available test formats (TOEFL iBT/paper-based), testing cities, test dates and fees will be visible. Below is a list of tests centres in or near Dusseldorf:
IIK Dusseldorf e.V.,
Institut Fur Internationale Kommunikation E.v,
Eulerstrasse 50, 1. Stock, Raum G3/4,
Dusseldorf, 40477 Germany
Technische Universitaet Dortmund
Otto-hahn-str. Entrance – Hoersaalgeb. Ii,
Physik, P2-05-416,
Dortmund, 44227 Germany
IIK Dusseldorf
Heinrich-heine-universitaet Duesseldorf,
Universitaetsstr. 1, Bldg 24.21, Level 03 Room 62,
Dusseldorf, 40225 Germany
Technische Universitaet Dortmund (70 km distant from Dusselforf)
Otto-hahn-str. Entrance – Hoersaalgeb. Ii,
Physik, P2-05-416
Dortmund, 44227 Germany
How should I prepare for TOEFL?
It is key not to assume that you will do well. Proper preparation and practice will lead to good test scores. It's isn't magic; it's time and effort on your part.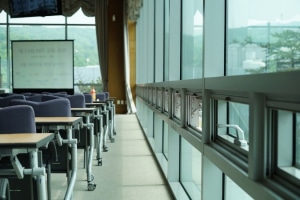 Go online and examine the variety of test preparation materials that exist. Use materials that are appealing to you and understandable. Go to a local library in Dusseldorf and inquire about test preparation books; check that the book uses official materials and is recent as the TOEFL test has changed over the years; an old book may contain outdated information. There are most likely TOEFL preparation courses offered by language schools and other institutions in Dusseldorf. Sign up for one as it will be helpful. Learn how to plan and manage your study time and apply consistent effort to achieving your goals.
You can also find others places to pass the toefl in Germany, the list of cities include Berlin, Munich, Hamburg, Frankfurt, Stuttgart, Hannover, Leipzig, Cologne, Bremen, Osnabruck, Nurnberg, Bonn, Oldenburg, Mannheim, Kiel, Dortmund.
Viel Glück!