Books are used to teach languages for a very long time. All of us have certainly used grammar and practice books at school. If you are starting to learn Italian, once again, books can represent a great ally. In this article you'll discover:
The 5 best books to learn Italian for beginners;
The 5 best books to learn Italian for intermediate students;
The 5 best books to learn Italian for advanced students;
Why you should choose a book to practice Italian;
Other methods to learn Italian;
How to learn Italian online with Global General.
Eager to find out everything about books to learn Italian? Read on!
The Top 5 Best Books to Learn Italian for Beginners
Given the plethora of methods available for learning Italian, books have always been a staple in any language learning journey. If you are just starting out learning Italian, these books are for you:
Short Stories in Italian for Beginners
Short Stories in Italian for Beginners has been written especially for students that have A2-B1 level according to the CEFR standards, and includes eight captivating stories in a variety of exciting genres, from science fiction and crime to history and thriller. You will learn a wide range of new vocabulary, through authentic spoken dialogues, to help you learn conversational expressions and improve your speaking ability. It also includes a glossary for bolded words in each text, a bilingual word list, plot summaries and comprehension questions after each chapter.
Collins Easy Learning Italian Audio Course
This Italian audio course is designed for complete beginners. It is easy to use, fast, flexible and portable. It uses simple grammar and structures and the six CDs include over seven hours of audio. It also comes with a booklet, to help you follow the audio tracks. It's a great option for people who want to learn some simple conversational Italian.
Complete Italian All-in-One
This Italian language program includes 40 lessons with over 400 exercises. It even has flashcards, conversation recordings, and a progress tracker. There are hundreds of activities and explanations that are reinforced by hundreds of hands-on practice exercises to help you build the skills you need to communicate in Italian with confidence. This comprehensive program actually includes six titles: Complete Italian Grammar; Italian Conversation; Italian Verb Tenses; Italian Sentence Builder; Italian Pronouns and Prepositions; and Italian Vocabulary.
Complete Italian Grammar: Premium Second Edition
This paperback emphasizes the importance of grammar. Indeed, to form proper sentences, knowing grammar is essential. This book gradually teaches you the basics using a multitude of exercises preventing it from being too difficult to understand. It uses practical and high-frequency vocabulary throughout, a detailed answer key for quick, easy progress checks and it supports audio recordings, flashcards, and an auto-fill glossary online and via the app.
Italian Grammar: Barron's Grammar Series
The last book we recommend also is ideal for beginners looking to improve their grammar skills and get a systemic look at all of Italian's structures.
It also has a focus on speech, sentence structure, punctuation, verb tenses, and moods. This guide also includes exercises to practice and test your fluency, as well as useful day-to-day vocabulary that other beginner textbooks may omit.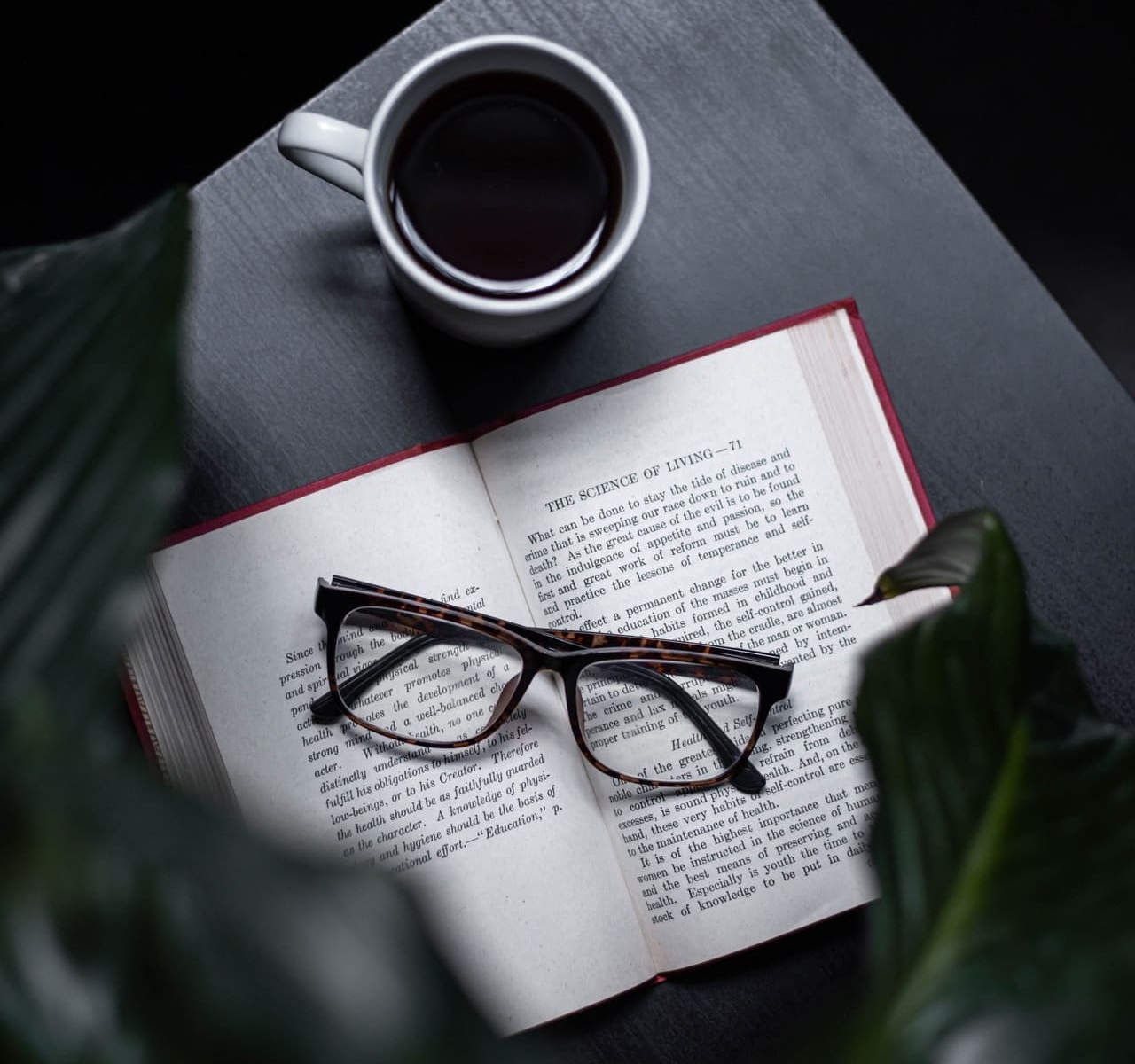 The 5 Best Books to Learn Italian for Intermediate Students
Intermediate students should be able to learn Italian on their own at this point. Therefore, they should take a look at the following books:
Practice Makes Perfect: Complete Italian Grammar
This book provides lots of practice exercises for just about any subject in Italian grammar for the lower-to-upper intermediate learner. The book's grammar explanations are clear and the practice suggestions are very interesting.
Easy Italian Reader
The first part tells the story of Christine, an American girl in Italy, and prepares learners for the vocabulary and also the cultural experiences that they would encounter on a similar trip. The second part is just a bit more advanced, telling about various episodes in Italian history, and the third part offers some authentic contemporary literature selections. Each reading also includes glossaries and exercises to help you practice the vocabulary you learn.
Soluzioni! A Practical Guide to Italian Grammar
This is a great guide for intermediate to advanced learners.
It is structured by parts of speech, moving from nouns to articles and so on.
You can work through it front to back, or you can flip on to sections as needed to repair your problem areas.
The grammar explanations get quickly to the point, yet being clear. The third edition comes with access to a website with extra quizzes.
Intermediate Italian Short Stories: 10 Captivating Short Stories
In this book, you will find 10 captivating stories about common topics.
The stories are broken down into chapters, so you always make progress with the story. The stories are written for intermediate-level readers, using straightforward grammar and commonly used words so you can enjoy reading while learning new grammatical structures without being overwhelmed.
Plenty of natural dialogues in each story that you would actually use in an everyday conversation, will improve your speaking and comprehension ability at the same time! At the end of each chapter, there's a comprehensive guide with a summary of each story followed by vocabulary lists.
L'italiano con i fumetti
The last book we recommend is an alternative way to learn Italian: "L'italiano con i fumetti". A series of comics that will help you learn Italian through 5 volumes. Each volume is a different comic story: "Roma 2050 d.C.", "Una storia italiana", "Il mistero di Casanova", "Rigoletto" and "Habemus Papam". They include a lot of activities and exercises related to the stories.
The first 3 books are great for students from A1 to A2 level and the last two are perfect for intermediate learners. You can also try to find these books in audio format, so that you could learn Italian while driving or while multitasking. They will also help stimulate your brain so that you could learn Italian easier even during your sleep!
The 5 Best Books to Learn Italian for Advanced Students
Finally, we have a selection of the top 5 books for advanced learners:
Grammatica avanzata della lingua italiana
This book is addressed to students with a medium to advanced level, from B1 to C1. The text presents grammatical insights that rarely appear in other Italian textbooks for foreigners.
The grammar explanations are clear and the exercises and activities are highly informative concerning Italian society and culture. The solutions to the exercises are included, thus making this textbook equally relevant to students who want to deepen their linguistic knowledge as autodidacts.
I verbi italiani
This book is entirely dedicated to the Italian verbal tenses and modes and provides the students with useful strategies to overcome difficulties they may encounter.
It is addressed to students from level A1 up to level C1, so also advanced students can benefit from it. The units are organized in progressive difficulty, with tests so that students can practice, and they come with solutions.
Starting from the regular and irregular forms of the present indicative, to the use of the past tenses; from the advice concerning the correct use of the axillaries to the complicated issues regarding the correct use of the subjunctive; from the concordance of the modes and tenses to the particularities of the phrasal verbs.
Advanced Italian Step-by-Step
This book begins with a quick review of the basics of grammar and then moves on to more advanced topics you need for true mastery of the language. It introduces you to hundreds of new vocabulary words, with readings that put the new terms in an everyday context. There are many countless exercises that enable you to chart your progress and engaging readings that help you improve your skills in everyday contexts.
Practice Makes Perfect Advanced Italian Grammar
This book is tailored for advanced students of Italian who have the foundation of good language skills and want to take their knowledge to the next level. This book focuses on more sophisticated grammar topics that are essential to constructing more complex sentences. They especially focus on troublesome topics such as the correct use of object pronouns.
Ecco!: An Introduction to Advanced Italian Kindle Edition
Written in easy, conversational English, ECCO! reviews and explains all major points of Italian grammar. Emphasis is placed onvocabulary: the book includes about 6,000 Italian words, grouped thematically by structural or grammatical characteristics, and often illustrated by examples. It also includes about 1,000 Italian idioms and lists all irregular forms of verbs and nouns.
Why Choosing a Book to Practice Italian Is a Great Idea
A good book is always a good idea. It's as simple as that: language books are a reliable source of information and top-notch content. They are also one of the easiest ways to learn Italian. You can find grammar, vocabulary, exercises, and you can learn and practice the language in a way that is familiar to you: indeed, we all studied with books when we were at school.
Books are easy to carry around: you can take them with you on the bus or on the train; you review them during your lunch break at work or at school, at the bus station, or in a queue outside the post office, so that you can study in your spare time, both alone or with other people.
Studying on paper is reassuring and helps memorize things better. If you need to improve your Italian skills, a practice book is a great idea. You will be able to review grammar, learn new vocabulary and put yourself to the test right away.
There are many ways of learning, but books remain one of the most classical, loved, and widespread… and that's why you should definitely use a book in addition to other learning methods!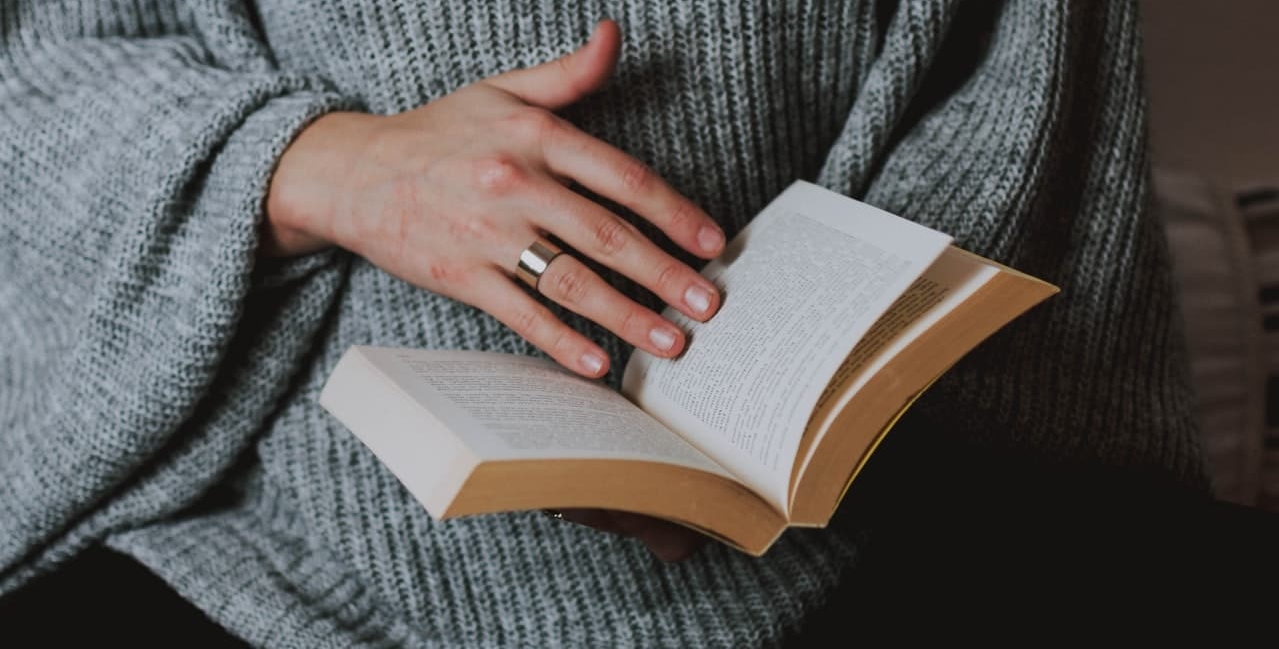 What Are Some Other Methods to Learn Italian Efficiently?
So, now you know why books are a great resource to learn Italian, and you have a complete list of recommended grammar books. But they are not the only way to learn Italian: following are more methods you can use!
Movies and TV series
Watching movies and TV series in Italian is a great idea to improve your listening comprehension skills and to enrich your vocabulary. At first, you can put English subtitles, then Italian ones, and finally switch them off.
Podcasts and YouTube videos
Another method of learning Italian is listening to Italian podcasts and watching YouTube videos in Italian. You'll listen to the native pronunciation and learn tons of new words while listening to some interesting discussions and eventually learning something about the culture!
Websites
Last but not least, a very effective way to learn Italian is through websites. Online you can find many e-learning platforms, but it's important to choose one that offers the full package: grammar, vocabulary, pronunciation, and exercises to put yourself to the test. An advantage of websites is that they are regularly updated and offer an interactive approach. A good website will also offer you online Italian learning courses.
Games and Apps
Playing games is another efficient way to learn Italian. While you're at it, you could also try to use apps to practice Italian; you will be surprised by the results, contrary to popular belief.
Learn and Improve Your Italian Online With Global General
Do you want to learn Italian online in a fast and effective way? The best solution for you is Global General. This e-learning platform developed by GlobalExam offers a dynamic yet effective approach to learn Italian.
With Global General, beginner and intermediate students can feel at home: this method is tailored for them and their needs: from the A1 to the B2 levels (CEFR).
In addition to Italian, we offer four more languages: English, Spanish, French, and German.
Here are more details on what we offer:
Plenty of flashcards to train your memory and help you learn new useful words;
Simulations to help you practice in a real context, for all the competencies;
A "did you know" section to help you improve your knowledge of the language;
Exercises to test all of your competencies;
5000 detailed corrections;
Personalized feedback from our coaches;
Validation of the acquired competencies every 5 simulations;
150 hours of unique content;
500 audio tracks.
With Global General, you can learn Italian from your home, whenever you want, at your own pace.
What are you waiting for? Sign up and start learning Italian with GlobalExam today!