Do you remember that "Dexter's Laboratory" episode where Dexter wants to study French and he puts on a CD while he sleeps? When he wakes up in the morning, he can just say "Omelette du fromage", because the CD broke and it kept repeating the same sentence all night long. If you aren't afraid to have the same destiny, you should give this method a try! But, does it really work? That's what you'll find out reading this article. Here are the topics we will discuss:
Learn Italian while your sleep with YouTube videos;
Podcasts and music to learn Italian while you sleep;
Listen to recordings of your voice speaking Italian;
Learning a language while sleeping: is it really possible?
More methods to learn Italian;
Improve your Italian actively with Global General.
Are you curious to find out how to learn Italian while you sleep? Read on!
Learn Italian While Your Sleep With YouTube Videos
You can find loads of videos to learn Italian on YouTube while sleeping. Here are five of them:
Learn Italian While You Sleep – Daily Life In Italian
This video features the most common Italian phrases for daily life and conversation that you may find useful when starting to learn Italian. The background music is very relaxing and the video lasts 8 hours (the recommended amount of time we should sleep).
https://www.youtube.com/watch?v=o4dAe46BOqo
Learn Italian While You Sleep – Most Important Italian Phrases and Words
Like the previous video, it features tons of useful Italian sentences for 8 hours, with relaxing background music. Some of the phrases you'll listen to are: Sei sicuro? (Are you sure?) and Dove vivi? (Where do you live?).
https://www.youtube.com/watch?v=Dn4_9V64fWM
Learn Italian while sleeping with relaxing music
This video, with his relaxing background music, will help you easily fall asleep. It lasts 9 hours and contains sentences for basic Italian conversations such as Come stai? (How are you?), Un caffé per favore (A coffee, please) and Ho già mangiato (I already ate).
https://www.youtube.com/watch?v=-l91xWqzrls
Learn Italian While Sleeping – Learn ALL Basic Phrases
This video recommends listening to it before sleeping and then playing it during the night, too, for better results. It has a peaceful background music and features phrases like: Posso provarlo? (Can I try this on?) Ha qualche posto libero per stasera? (Do you have any vacancies tonight?) and Potrei avere una mappa? (Could I get a map?).
https://www.youtube.com/watch?v=BnFPkb3sw84
Learn Italian While Sleeping 8 Hours – Must-Know Phrases for Daily Life
This video features daily life sentences like Lavarsi i denti (Brush one's teeth), Fare spese (to shop) and Uscire (to go out). It lasts 8 hours and has relaxing background music.
https://www.youtube.com/watch?v=1C-1m_zUXBM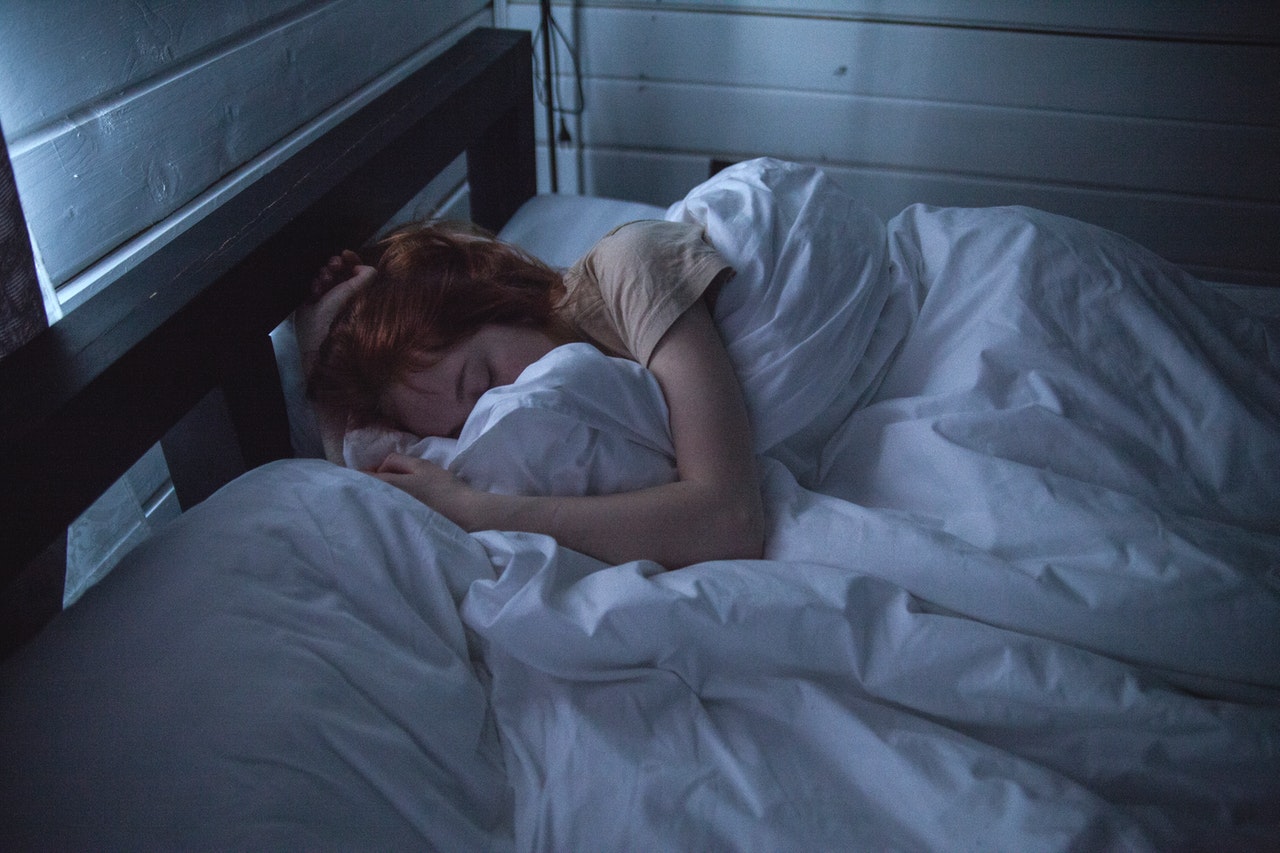 Podcasts and Music to Learn Italian While You Sleep
YouTube videos aren't the only option to learn Italian while you sleep. You can also try out our top Italian podcasts recommandations and music. Following you'll find a list of podcasts and music we recommend to learn Italian while sleeping.
Podcast Italiano
This podcast is perfect for beginners because it has a simple and clear structure, which makes it great to listen to while sleeping. The quality of the audio is excellent and the speaker speaks very slowly and clearly. Try to listen to this podcast while sleeping and see if the following day your Italian pronunciation has improved.
ItalianPod101
The dialogues of this podcast are presented in a clear, concise way, which is perfect for people who want to listen to Italian dialogues before going to sleep, or even while sleeping. Give it a try and see if it works!
News in Slow Italian
This podcast features easy Italian news, by natives who speak slowly and clearly. Try to listen to it while sleeping: improve your vocabulary, pronunciation and learn something.
Let's now take a look at a few songs and singers from Italy you can listen to:
Lasciatemi cantare
This song by Tito Cotugno is really easy and sweet. His songs are great to listen to before sleeping and while sleeping. Look for a playlist with his songs and play it while you sleep.
Azzurro
Adriano Celentano is a great Italian singer. His songs are simple and the music is relaxed and cheerful: perfect to listen to while sleeping!
Italian music is amazing and there are many great singers and bands you can listen to: just look for Italian music on YouTube and choose your favorite songs to listen to while you sleep!
Listen to Recordings of Your Voice Speaking Italian
Another option is to record yourself speaking Italian and then listen to the recordings. Try to read an Italian novel aloud, repeat some useful sentences, or read out a dialogue. Listening to your voice will help you notice your mistakes and improve your pronunciation. You will also revise grammar and vocabulary you already know!
Many teachers and language students recommend listening to your own voice to observe yourself with a quiet, relaxed mind: just pay attention to what you are told and take notes about what you have to improve and what you do well.
If you think that the recordings are good, you can also use them while you sleep! Give it a try and see if it works for you!
Learning a Language While Sleeping: Is It Really Possible?
In this article, we recommended a few YouTube videos, podcasts, and music to listen to while you sleep. But, is it really possible to learn a language while sleeping?
Our brains are constantly processing information, even during deep sleep — and new research suggests that it may actually be possible to learn new information while we sleep. A few experiments showed that it is possible to absorb new information while sleeping, but it isn't an exact science – yet. However, you can try learning Italian while driving if you are a fan of passive learning techniques.
You can give it a try and see if this is a good method for you. It might prove to be an effortless and easy way of improving your Italian. On the other hand, you shouldn't only rely on it: there are many ways to learn Italian that are proven to be efficient. Let's take a look at them in the following section.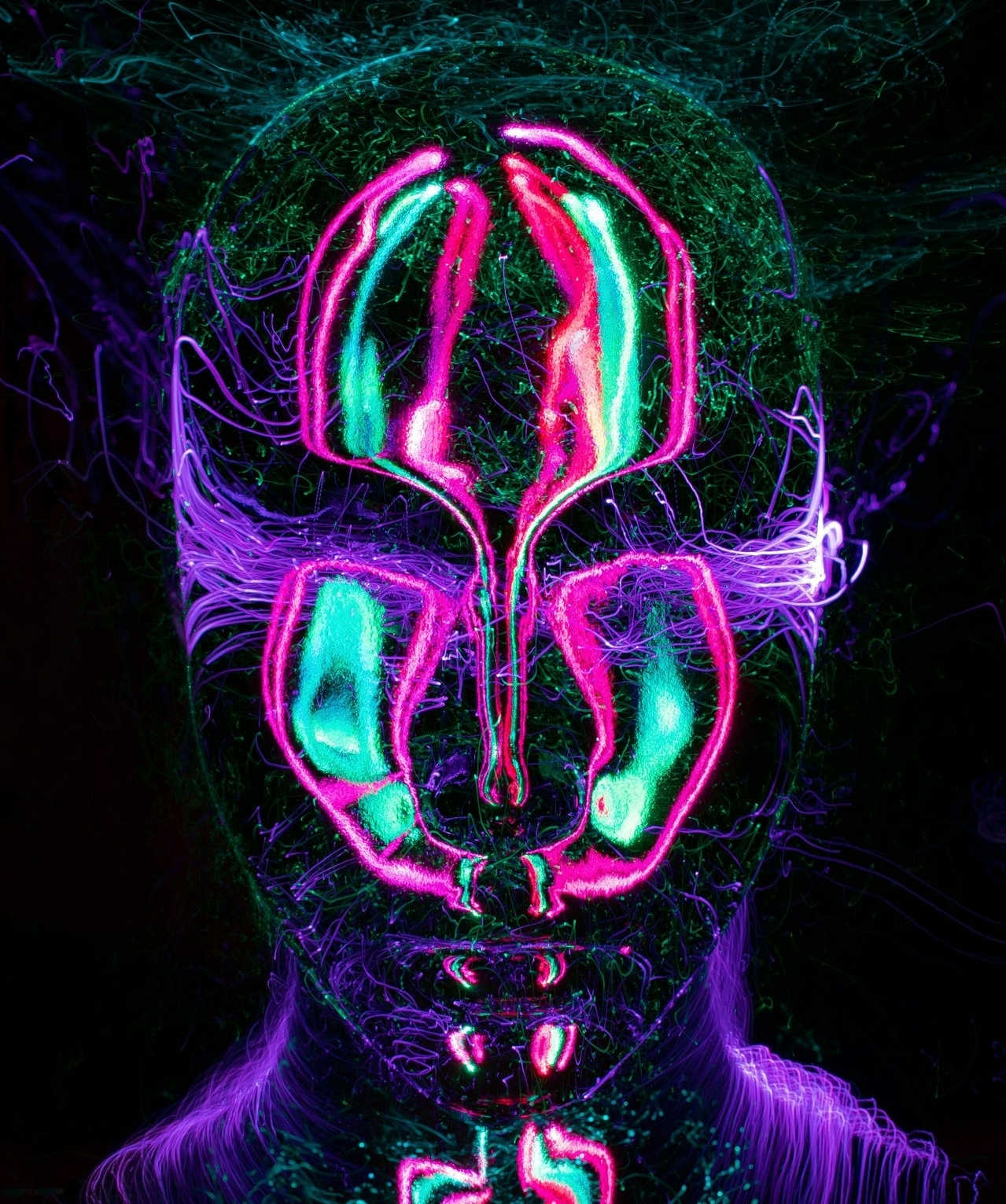 Some More Bonus Methods to Learn Italian Efficiently
So, learning while sleeping can be an option, but if you want to learn Italian, there are more reliable methods: let's take a look at them!
Books
The more classical method to study a language: books. You can use grammar books to learn grammar rules and sentence structures, practice books to put yourself to the test with hundreds of exercises, vocabulary books to learn loads of new words, and so on! Alternatively you can also try out some of our top Italian-learning apps recommendations.
Comics
Do you like comics? If the answer is "yes", you should read some fumetti (the Italian word for "comics"). There are many Italian comics such as Tex, Dylan Dog, and Corto Maltese, which are known worldwide: read them in Italian to fully enjoy them!
Movies and TV series
Discover our list of movies to watch for learning Italian, as well as our list of TV series & show for improving your Italian. Both of them a great method to improve your listening comprehension skills, enrich your vocabulary, and listen to proper Italian pronunciation! Put English subtitles at the beginning, then Italian ones, and finally switch them off. Movies are also a fun way to learn and you can share these moments with your family or friends!
Games
If you are a game addict, why don't you try to play some games in Italian? You can learn a new vocabulary related to gaming, and also meet native speakers if you go for a multiplayer mode! An amazing way to improve your Italian and make friends with Italian gamers!
Websites
Finally, a very effective way to learn Italian is through websites. You can take a look at our list of top websites for learning Italian. Online you can find many e-learning platforms that offer comprehensive and high-quality content: grammar, vocabulary, pronunciation, verbs, and exercises to put yourself to the test. Choose a website that offers exercises for all of the competencies you need to train: listening, writing, reading, and speaking. Some websites also offer the support of native coaches. We are not joking, there's a website that offers all of this! Read the next section to find out more!
We took a look at all the available methods for learning Italian, this should give a better understanding of how things work.
Improve Your Italian Proficiency Actively With Global General
If you are looking for a comprehensive Italian course, stop searching for it: the best option is Global General! This e-learning course created by the language experts and teachers of GlobalExam is tailored for beginner and intermediate students from the A1 to the B2 level.
We offer 5 languages: English, Spanish, French, German, and Italian. Every level of every language is developed according to the CEFR standards and requires a minimum of training hours: we want to keep you motivated!
Our method offers an all-inclusive approach that will help you practice all of your skills: writing, reading, listening, and speaking, through interactive exercises that come with corrections and more features (recommendations on which skills you have to improve, concise grammar explanations related to the exercises, etc).
What's included in our program?
You'll find tons of flashcards to help you learn new vocabulary and train your memory; many exam simulations to practice all of your language skills in a real context, for all the competencies, through speaking, reading, and listening exercises: every exercise has a detailed correction and our native coaches will also provide you with personalized feedback and tips! Use the scores for every exercise to understand your level and progress.
A "did you know" section will help you deepen your knowledge of the language. Listen to 500 audio tracks and benefit from 150 hours of exclusive content to take your Italian to the next level!
Why should you choose us? First of all, as we mentioned, Global General offers the full package. Moreover, being an online platform, Global General allows you to learn Italian from whenever you want and study at your own pace with a course that suits your needs! You can also benefit from our Italian coaches who will correct you and give you personalised feedback and tips. With all of this, you are set for easily learning Italian on your own!
Ready to start learning Italian? Sign up on GlobalExam today!