Learning a language on your own might seem difficult, but given the quantity of available methods for learning Italian nowadays, if you follow a few easy steps, it will be easy as pie. Just read our article to discover how to learn Italian easily on your own! Here we'll discuss things such as:
Creating word lists and repeating them;
Study grammar structures;
Watch videos with subtitles;
Listen to music, podcasts, or the radio;
Read novels to enrich your vocabulary;
Play video games;
Learn Italian on your own with Global General.
If you want to find out more about these language learning techniques and how to use them, just read on!
Create Word Lists and Vocabulary Sheets and Repeat Them
A great way to enrich your vocabulary in Italian is through word lists. While reading a book in Italian, or watching a movie, write down new words along with their translations and study them. We suggest you memorize 2-5 new words every day and try to use them in every day's conversations or in your next emails in Italian.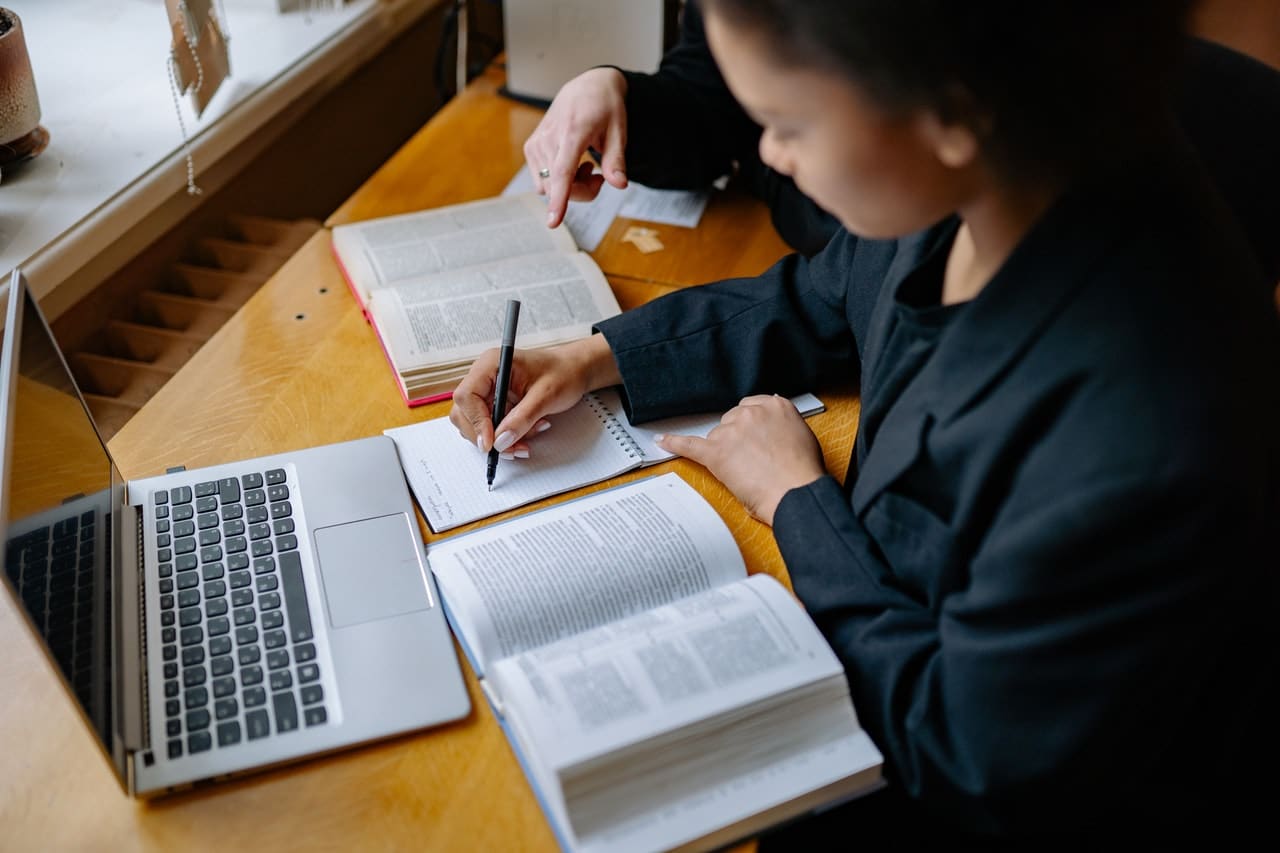 Study and Carefully Learn Grammar Structures and Rules
Without grammar, speaking Italian will be impossible. So, the best thing to do is to learn Italian grammar properly: choose a good book, study all the rules, and practice with the related exercises. Then try to use these grammar structures in your conversations and emails! You could also learn all the grammar rules with some Italian-learning apps! Alternatively, you can follow some online courses for learning Italian.
Watch Italian Videos, Series and Movies With Subtitles On
A fun way to learn Italian is by watching TV series & shows as well as Italian YouTube channels! You can start with English subtitles, in the beginning, then switch them to Italian, and finally, just turn them off!
You can choose some original Italian movies and TV series so that you can also learn something about Italian culture and see some amazing Italian landscapes!
Listen to Music, Podcasts, or the Radio Regularly
Music is another great way of learning a language. If you have an auditory memory, this method could work very well for you! There are many Italian singers who are famous worldwide: you won't have any problems finding their songs on YouTube or Spotify!
Listening to some Italian podcasts is also a fun way of learning. Moreover, the radio is also an excellent idea for learning Italian while driving! What's really good about podcasts and radio programs is that they can be about almost everything and that they teach a lot of interesting things. By listening to them you will also learn something about culture, politics, art, or other topics! If you are a curious person, you should definitely go for podcasts and radio programs!
While listening, try to write down the words you don't know and afterward, you can look for their translation and memorize them! This is a great way to enrich your vocabulary, learn proper Italian pronunciation, and learn something interesting…in Italian!
Travel to Italy…or Move There and Improve Your Level
Traveling to Italy, or even moving there, will be the easiest way to learn Italian, to meet locals and learn more about the culture! While you're there, you'll have to speak Italian all the time, read in Italian, write in Italian, watch the TV and listen to the radio…in Italian!
Not only will you improve your language skills, but it will also be a great experience to put on your CV, especially if you wish to work with the Italian market in the future.
Italy is an amazing country, rich in history, art, and culture. Traveling there will be a once-in-a-lifetime experience! Moreover, in many Italian cities, you can find language schools for foreigners who want to learn Italian: it will be a full immersion in the Italian culture and language! Not to mention Italian food… Do you want to give it a try?
Find a Native Italian Speaker for a Language Exchange
Learning a new language alone can be difficult, but learning it with a friend is fun and easy! A native-speaking friend can correct your mistakes, teach you new words and expressions, and teach you many interesting facts about his or her culture!
If you don't have the opportunity to travel to Italy to meet Italian people, you could look for events that organize language exchanges, or you could use some websites such as Conversation Exchange, where you can find native speakers who want to learn your language and pair up with them. You can support each other in the learning process and exchange great ideas to improve your skills. Learning Italian will become fun, easy, and engaging!
Read Italian Novels in Order to Enrich Your Vocabulary
If you like reading, why don't you put yourself to the test with some Italian novels? Books are a great source of vocabulary: if you read a sci-fi book, a historical novel, a fantasy, a biography, an art book, and so on, you will learn a wide variety of new words, from the very refined ones to the more popular, to slang, etc.
You can create word lists and study them, to build up your Italian vocabulary.
Moreover, Italian novels are renowned worldwide and if you are learning Italian there are a few of them you must read: Dante's Divine Comedy, Boccaccio's Decameron, Manzoni's Betrothed, and many more! These are the classics, but also modern authors can offer engaging novels: Pirandello, Camilleri, Ferrante, Fallaci, just to name a few. You can't say you speak a language if you don't know its culture (and literature!).
Play Online Solo or Multiplayer Video Games in Italian
You should try to play video games in Italian: this is a great way of learning while having fun! You could start with the games you already know and then try new ones directly in Italian. This is an incredible method to learn new vocabulary and expressions related to something you love. No need to be a geek: even if you don't usually play video games, you can give them a try. Indeed, it is proven that learning a language with games is a great method to stimulate your brain and keep motivation high!
Moreover, if you play them in multiplayer mode, you can find native Italian speakers to play with, and eventually become friends with! You can start playing games together, then maybe send emails and messages and, why not, you could go to Italy to visit them in the future!
Set Italian as the Main Language of Your Computer and Smartphone
If you want to become fluent and speak like a native, Italian should become part of your everyday life: you need to be familiar with every single aspect of the language. We all know that technology has become an essential part of our lives: we use our smartphones, tablets, and computers all day long. So, you need to know the vocabulary related to IT. Setting your devices in Italian is a great idea to learn new words (riavviare, spegnere, installare, etc) and to really immerse yourself in the language. Also when navigating the net, try to do it in Italian (set Google in Italian, etc).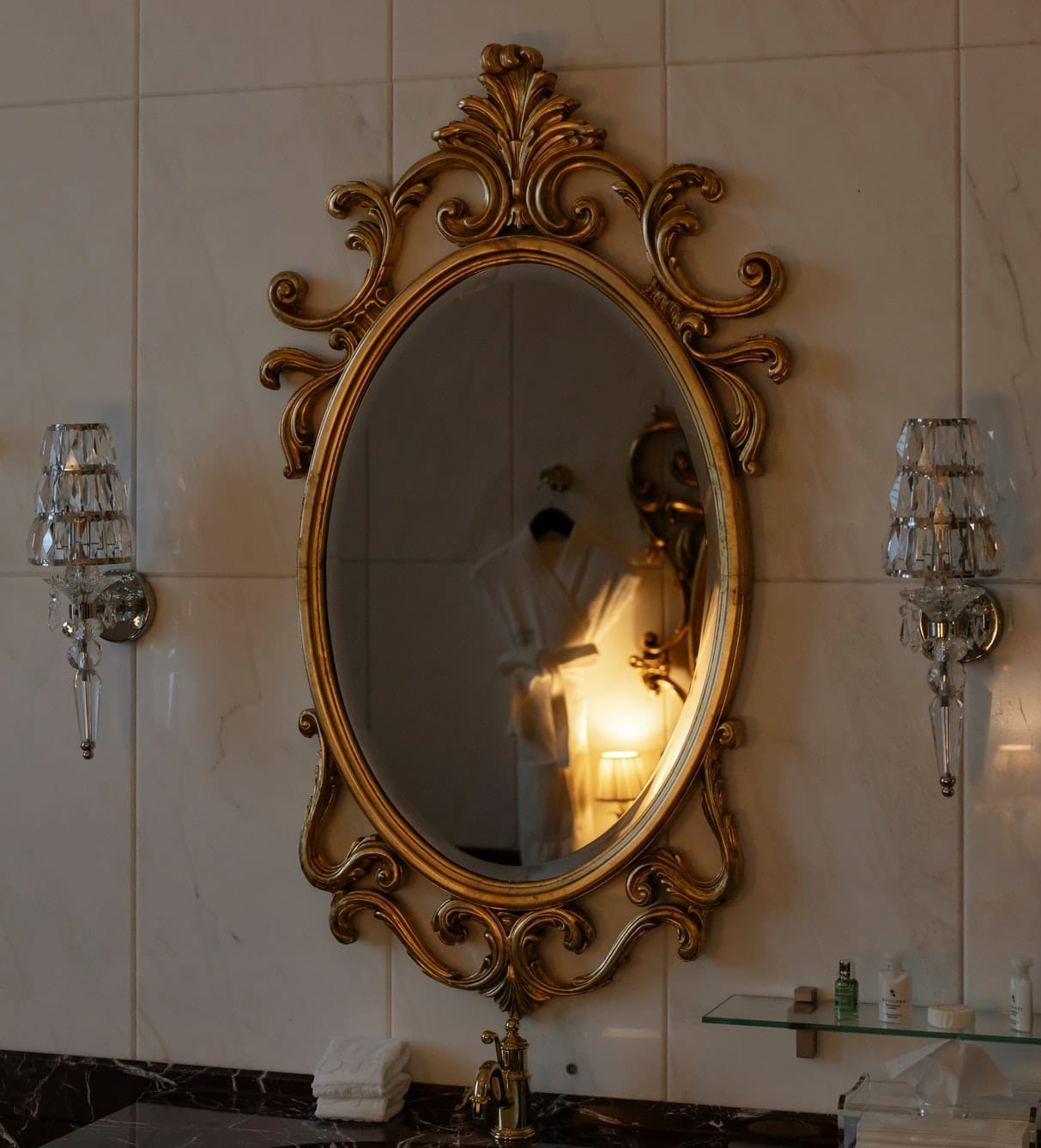 Speak Italian by Yourself in Front of a Mirror Daily
If you don't have any Italian friends to practice with, or if you do but you feel too shy, why don't you try speaking Italian in front of a mirror? You can practice alone, without any shame, work on your accent and pronunciation and test your vocabulary and grammar knowledge.
This technique is also used by politicians and public speakers to prepare before a speech: it is proven to be effective also to overcome shyness and develop self-confidence and oratory.
When you speak in front of the mirror, look at your image in the eyes, breathe, and speak slowly. That's your safe space, just focus on your language skills and afterward take notes and think of how you can improve. You can also record yourself while speaking and then listen to the recording for further verification. Doing so will help stimulate your brain and you will be able to learn Italian even while you sleep.
What Is the Best Way to Learn Italian on Your Own?
Global General offers 5 languages: Italian, English, Spanish, French, and German. Every language goes from the A1 to the B2 level, according to the CEFR standards.
There are many websites for learning Italian. But this e-learning method developed by GlobalExam is tailored for beginners and intermediate-level students to learn Italian completely online, in a dynamic, fun, efficient, and personalized way. You don't need to attend a course or to have a tutor: you'll be able to learn Italian in complete autonomy.
Here's what's included in our online program:
Flashcards to help you learn new vocabulary and train your memory in a fast and fun way!
Simulations to practice all of your language skills in a real context, for all the competencies, through speaking, reading, and listening exercises;
Exercises for grammar, vocabulary, and listening comprehension;
A "did you know" section to deepen your knowledge of the language;
5000 detailed corrections in your language;
Personalized feedback from our native-speaking coaches;
Online conferences with our native coaches, with a practical component where you'll be required to complete some exercises and you'll be given personalized corrections;
Validation of the acquired competencies every 5 simulations with certificates;
Scores for every exercise to help you understand your level and progress;
150 hours of unique content;
500 audio tracks.
Why Global General?
With our all-inclusive method, you will reach fluency in a flash!
Global General will help you learn Italian according to your needs: study wherever you want and whenever you want, at your own pace! Choose which skills you want to practice more and receive personalized corrections and feedback from our native coaches. If you want to learn Italian on your own, you should definitely choose Global General!
Sign up on our website and start learning Italian today with Global General by GlobalExam!