Do you like movies? If the answer is "I love them", you should definitely use them to improve your Italian skills! How? Read this article to find out! Here's what you'll discover:
The best movies to learn Italian for beginners;
The best movies to learn Italian for intermediate students;
The best movies to learn Italian for advanced students;
Movies or TV series: what's the best option to learn Italian?
Passive learning methods: why are they so effective?
How to learn Italian online with Global General.
Ready to find out the best movies to learn Italian? Read on!
The Top Best Movies for Learning Italian for Beginners
There are a great number of ways to learn Italian, but watching movies has always been an amazing option. Beginners need easy movies, which use simple and concise language and whose topics are not too complicated. You can put English subtitles for a better understanding. Here's a list of the movies to learn Italian we recommend to beginners:
Caterina va in città
Caterina, a girl who is forced to leave her small town at the age of thirteen, faces the complications of living in the big metropolis of Rome. This is a perfect movie for teenagers and beginner students in general. The accent in the series is the accent from Rome.
Notte prima degli esami
It describes the lives of two groups of Italian teenagers during the preparation of the high school's final exam. This comedy is set in Rome during the year 1989: an interesting way to discover the Italian society of that time.
La vita è bella
This masterpiece was directed by Roberto Benigni in 1997. It is recognized internationally for being one of Italy's most famous films.
It tells the story of a couple and their son who have been imprisoned in an extermination camp during the Second World War. Even if the story is very tough, the dialogues are very simple: anyway, we recommend you watch the dubbed English version before, so that then the Italian is easy to follow.
Manuale d'Amore
A romantic comedy that narrates the 4 stages of a romantic relationship: love at first sight, the process of getting to know one another, heartbreak, and the consequences of betrayal and abandonment. Each of these stages is told through 4 different couples.
If you're a fan of this genre, this film will heavily improve your vocabulary on everything romantic. There are two sequels to this film: Manuale d'amore 2 and Manuale d'amore 3.
La meglio gioventù
It tells the story of an Italian family from the '60s to the present day, concentrating specifically on the events of two brothers who live together, Nicola and Matteo, who meet a girl with psychological problems who changes their lives.
This film allows you to pick up on key aspects of Italian history like the Sicilian Mafia and the flood of Florence, in a simple yet fascinating way.
Benvenuto Presidente
In a political farce, the main character wins a presidential election simply because of a coincidence: he shares the name of celebrated historical figure Giuseppe Garibaldi.
This movie gives viewers a humorous take on the Italian political machinery.
The movie also spotlights the universal feeling that politics might work better without career politicians.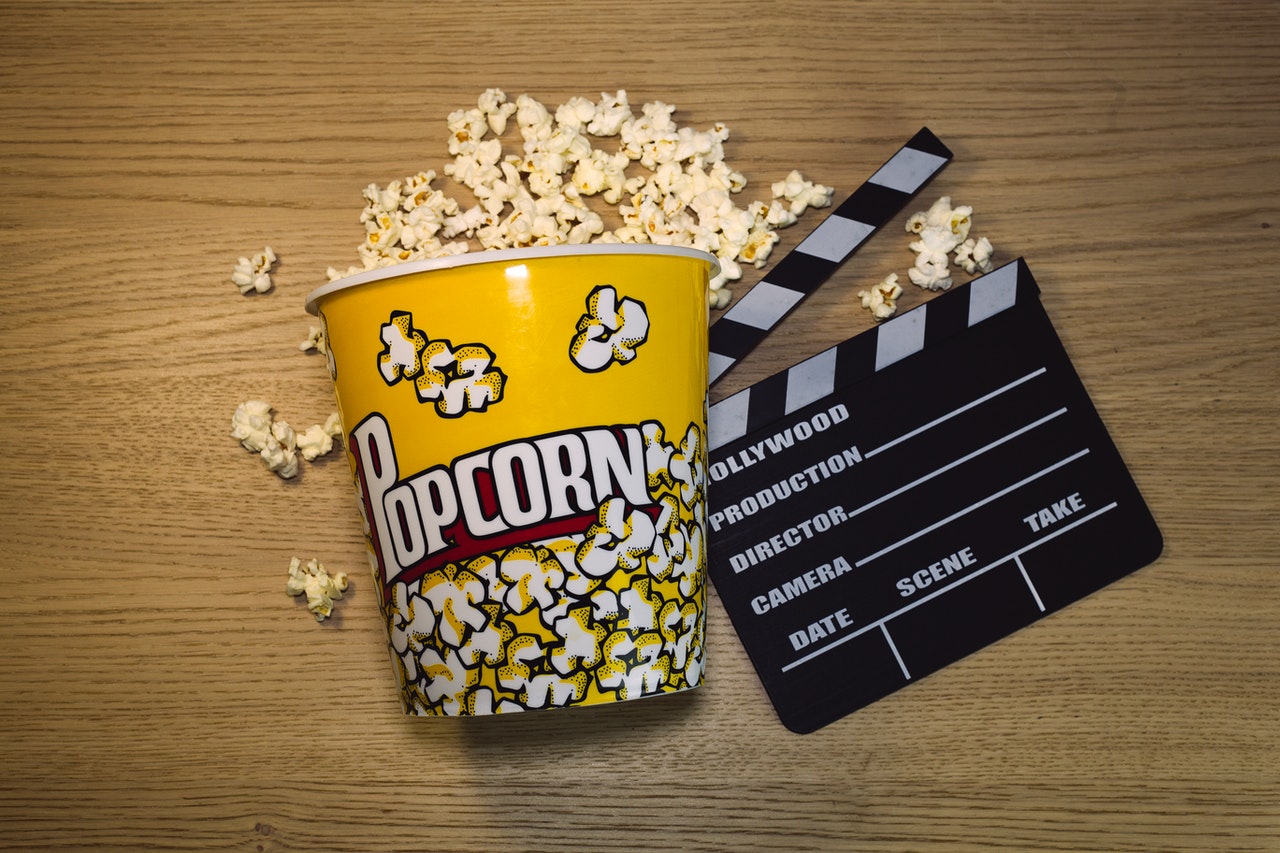 The Best Movies to Learn Italian for Intermediate Students
For intermediate students, the tip is to watch movies with Italian subtitles, it is one of the easiest ways to learn Italian. Here's a list of a few Italian movies you have to see:
La mafia uccide solo d'estate
The story takes place in Palermo and it follows the story of the young Arturo Giammarresi, who wishes to become a journalist and has loved Flora since he was ten years old. His awkward attempts to conquer her heart run parallel to his (and his city's) slow realization of the existence of Cosa Nostra, the Sicilian mafia. This movie tells the stories of the policemen and the magistrates who fought and gave their lives between the late 1970s and 1992, in the attempt to dismantle the Sicilian Mafia.
Nuovo Cinema Paradiso
An Italian classic about a declaration of love made at the cinema. It is a drama that conveys Italian life after the war, as told through the moving story of Totò. Totò is a 6-year-old child who goes to a cinema every day to learn about films, developing a love for movies. The soundtrack is composed by Ennio Morricone and is renowned all over the world.
Reality
This film is the tale of fictional fishmonger Luciano, a man who dreams of finding fame and fortune on "Grande Fratello," the Italian version of "Big Brother."
Luciano deludes himself into believing that he's being surveilled and evaluated by the show's producers after his unsuccessful audition. He changes his behavior to conquer the "audience", vexing his wife with acts of reckless generosity.
This movie explores the countless ways obsession with image over reality can change and damage our lives.
Viva la libertà
The protagonist narrates the story of Enrico Olivieri, a secretary for the opposition party who loses popular support and decides to flee to France, who gets replaced by his twin brother. The plot is told through the constant use of humor. The film deals with controversial themes such as freedom of speech and the Italian political system.
Lazzaro felice
Working on a tobacco plantation, the teen-aged Lazzaro has always been happy with his simple, hard-working life.
Having always lived in isolation in rural Italy, Lazzaro has no idea that his labor—as well as the manual labor of all his family and neighbors—is being illegally extorted by the Marchioness Alfonsina De Luna.
When Lazzaro becomes friends with De Luna's son, Tancredi, his whole world changes: he sees the injustice of his situation and joins Tancredi on a quest for money and justice.
Il divo
The film presents the story of Giulio Andreotti, a seven-time prime minister of Italy notorious for his alleged ties to the Mafia. The narration covers Andreotti's seventh election in 1992, his failed bid for the presidency of the Italian Republic, the Tangentopoli bribe scandal, and his trial in 1995.
The Best Movies to Learn Italian for Advanced Students
Advanced students can try to watch movies in Italian without any subtitles. If it's too hard, you can put Italian subtitles anyway. We recommend you the following movies:
La dolce vita
This movie is directed by Federico Fellini in 1960. It is set in Rome and tells the story of Marcello Rubini, a journalist in search of a celebrity. He follows Sylvia, a diva, that arrives in Rome. A must-watch movie for anyone who wants to learn more about the history of Italian (and international) cinema.
I cento passi
This is the story of Peppino Impastato, a political activist who opposed the Mafia in Sicily. The story takes place in a small town in the province of Palermo. One hundred steps were the number of steps it took to get from the Impastato house to the house of the Mafia boss. The accent is the Sicilian one, so it can be a bit different from the standard Italian accent you studied.
L'incredibile storia dell'isola delle rose
This film is based on the true and strange story of Giorgio Rosa, who literally built his own island off of the coast of Rimini.
Rosa, an engineer, proclaimed his island an independent state with its own ministers: Repubblica dell'Isola delle Rose (Republic of Rose Island), with Esperanto as the island's official language.
Shortly after the establishment of the Republic of Rose Island in May 1968, Italian police forces occupied the isle… Watch the movie to know what happened next!
Caffé sospeso
This movie provides an interesting social perspective through the lens of Italy's coffee culture. The premise is the Neapolitan "pay it forward" gesture in which café patrons purchase two cups of coffee—one for themselves and one for someone in need. The movement has now spread worldwide; even Starbucks in some countries had reportedly joined in.
The documentary about random acts of kindness and caffeine takes us from Naples, where the tradition originated, all the way across the Atlantic to New York and Buenos Aires. If you love Italian coffee, you have to watch this movie!
Baarìa
A historical drama that takes us through fifty years of family and community history in Bagheria, Palermo (locally called "Baarìa"). Starting its narrative in the 1930s, it explores family, career, village life, love, and politics. A very interesting portrait of Italian life during several decades.
La siciliana ribelle
The true story of Rita Atria inspired this movie about justice and revenge in the Sicilian mafia. Atria, born into a Mafia family, sees her father and brother brutally murdered. Only a teenager, Rita Atria breaks omertà (the Sicilian Mafia's code of silence) in order to seek revenge for the death of her family members. She works with police to find justice and must seek police protection in an attempt to safeguard her own life.
Movies or TV Series: What's the Best Option to Learn Italian?
In this article, we are talking about the benefits that come from watching movies in Italian. But what about watching Italian TV series for learning Italian? Are they as useful as movies? Or maybe even more?
Movies are a great way to improve your Italian listening comprehension, vocabulary, and pronunciation. Anyway, TV series can also make the deal, and be even better: indeed, they narrate longer stories, so you have the opportunity to follow the lives and adventures of the main characters. This way you'll learn more about them, their habits, and so on: TV series develop a more intense emotional connection with the story and the characters.
Moreover, if you watch a TV series, you don't have to waste time looking for new movies to watch every evening: you just watch all the seasons of the series, and only when it's over, you'll have to look for a new one to start.
So, what's the best option to learn Italian: movies or TV series? We would say…both of them! Just alternate movies and TV series and learn Italian while having fun and discovering something different about Italian culture!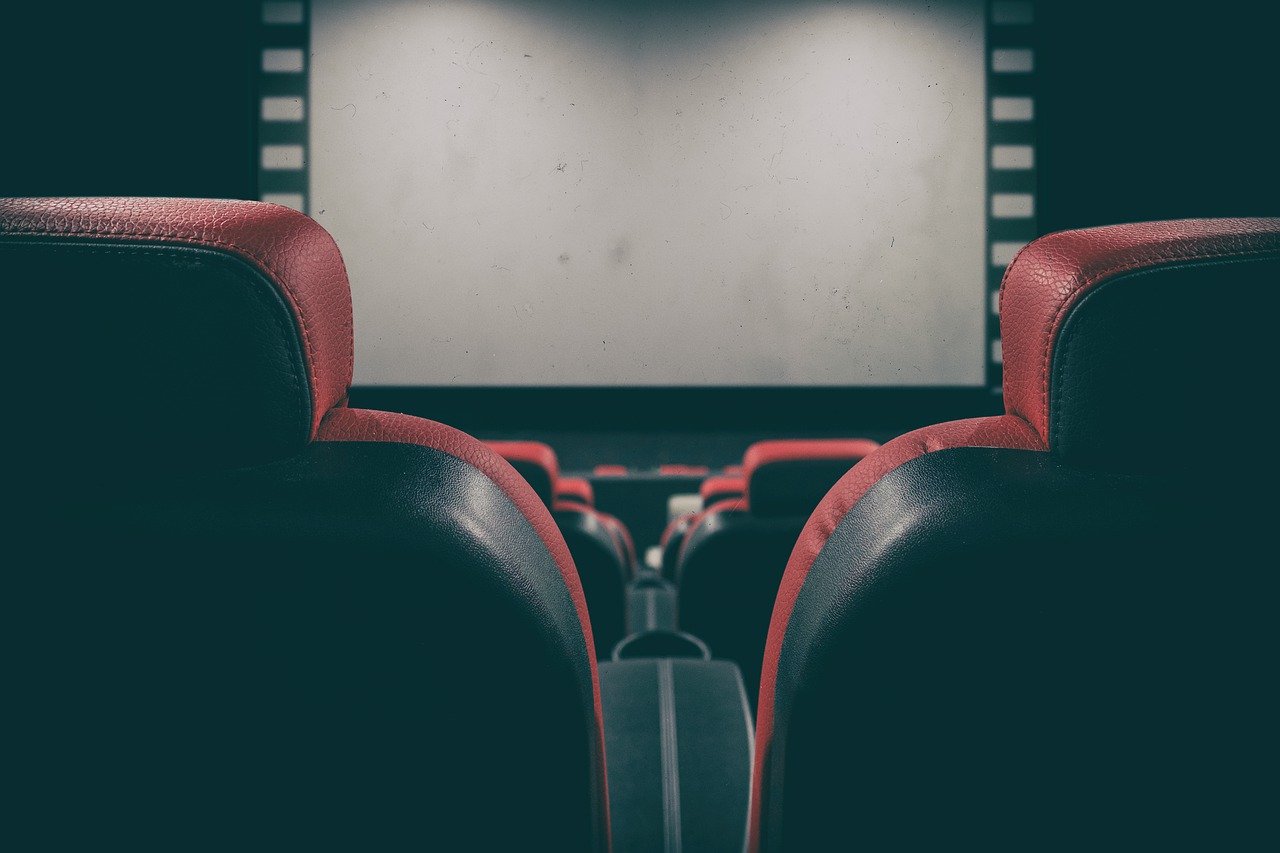 Passive Learning Methods: Why Are They So Effective?
What is "passive learning"? It includes all those learning methods that are different from actively studying on books, such as watching movies, TV series, cartoons, watching Italian YouTube videos, listening to music, listening to Italian podcasts, radio programs, reading books in Italian, comics, and playing video games that help you practice Italian.
Why are they so effective? Passive learning methods are multi-sensory: they require you to use your sight, hearing, memory, etc. You live a fully immersive experience where you empathize with the actors or the speakers (or characters of a game) and you think about what you are watching or listening to: you have to meditate on many topics and develop an opinion. Another reason that proves their efficacy is that they allow you to multitask. For instance, you can learn Italian while driving if listen to the radio or to podcasts.
Moreover, every movie, series, game, or podcast, uses a different linguistic register and vocabulary: you have the opportunity to develop a more nuanced language.
Many websites offer tutorials and lessons for learning Italian, and some of them have Italian learning apps, which are worth downloading!
Passive learning methods constantly stimulate your brain, helping you to learn more quickly and effectively, enabling you to learn Italian even in your sleep!
Learn Perfect Italian Online With the Aid of Global General
Passive learning methods are a great support to learn Italian. But alone they are not enough. You must also follow online Italian courses if you wish to achieve a great level of proficiency.
If you really want to learn Italian, Global General is the perfect solution for you!
This dynamic and interactive e-learning method developed by GlobalExam is tailored for beginners and intermediate-level students to learn Italian completely online. Global General offers 5 languages: Italian, English, Spanish, French, and German.
Wait…There's more!
You'll find countless flashcards to help you learn new vocabulary and train your memory in a fast and fun way; simulations to practice all of your language skills in a real context, for all the competencies, through speaking, reading, and listening exercises. Every exercise has a detailed correction you can use to learn from your mistakes! Our native coaches will also provide you with personalized feedback and tips! Use the scores for every exercise to understand your level and progress. Moreover, you can benefit from a "did you know" section to deepen your knowledge of the language! Our website also features 500 audio tracks and 150 hours of exclusive content! All of this will allow you to learn Italian all on your own!
Sign up on our website and start learning Italian online today with Global General by GlobalExam!