If you're one of those people who just can't stand wasting time, we are quite sure you will love this article. Many of us spend a lot of time driving: to go to work, university, school, the gym, and so on. Have you ever considered using this time to learn Italian? Here's what we'll discuss in this article:
Listen to the radio in Italian;
Listen to Italian songs and sing along;
Download Italian podcasts and audipbooks on your smartphone;
Play word games in Italian with the other passengers;
Talk to yourself in Italian to improve your pronuncibation;
Practice with an app…if it's not you who's driving!
Practice your Italian online with Global General.
Ready to change your driving experience? Read on!
Listening to the Radio in Italian – An Great Way to Learn
Listening to the radio can be a great method to learn Italian. You'll have the opportunity to listen to natives talking about random topics: you'll get used to proper Italian pronunciation and accent, enrich your vocabulary, and improve your listening comprehension…while learning something interesting or funny!
The speakers are men and women discussing a wide variety of topics, so you can choose the ones you prefer: politics, history, culture, art, sport, ecology, literature, music, and so on.
A few interesting radio stations in Italian we recommend are:
RaiPlay Radio: Rai Radio 1, Rai Radio 2, and Rai Radio 3
On RaiPlay Radio official website you can find live streaming or podcasts. You only have to register online or download the official mobile app. They offer three main stations: Rai Radio 1, Rai Radio 2, and Rai Radio 3, which feature news about politics, culture, and gossip, but also comic shows (they sometimes call the public), and much more!
Radio Dimensione Suono
One of the most popular programs on this station is Tutti Pazzi per RDS, which is conducted by two famous TV personalities. They are very funny and their conversations are quite easy to follow. What's more, RDS broadcasts a selection of the most popular Italian pop songs.
Radio24
If you are looking for a newscast among Italian radio stations, you should give Effetto Mondo a chance, on Radio24. That's a serious and interesting program edited by a professional journalist, with a large press release on foreign affairs.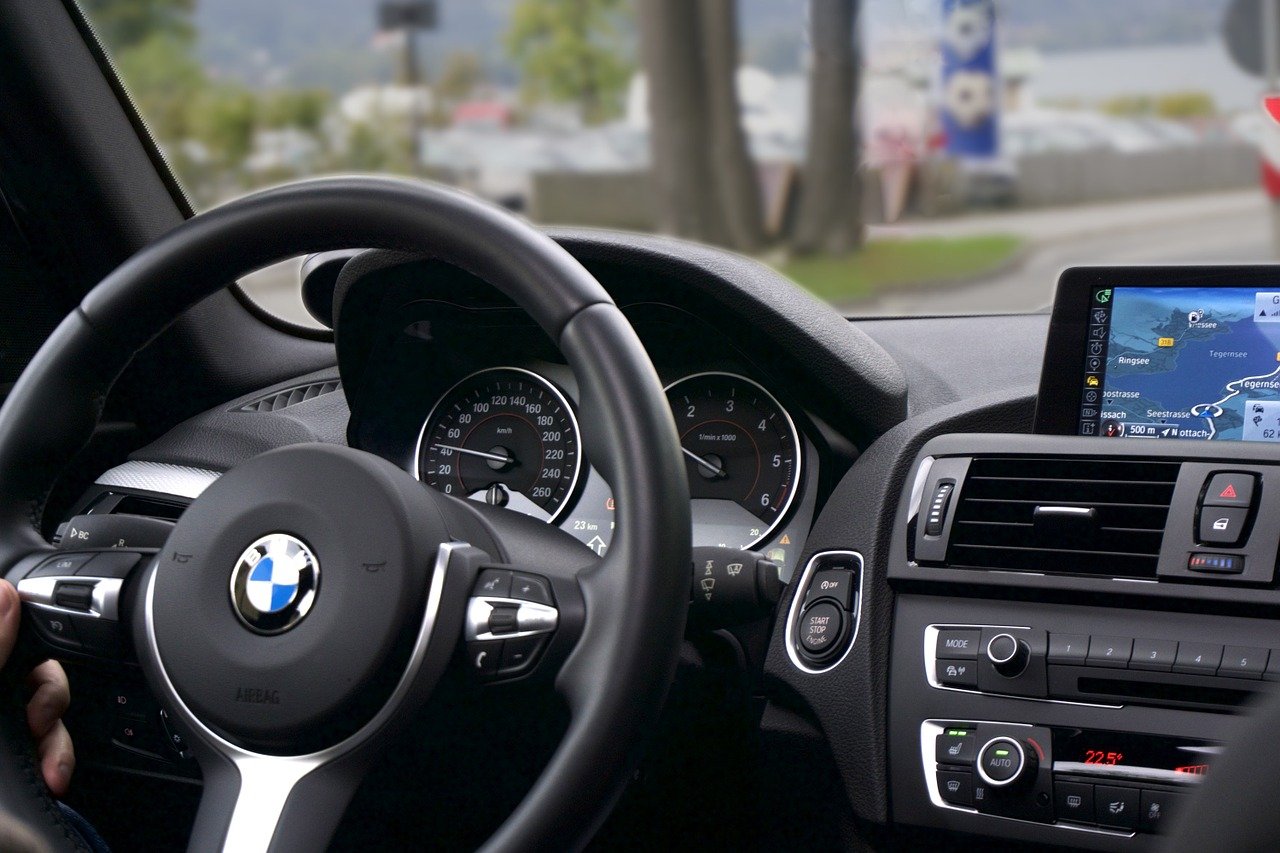 Listen to Different Italian Music & Songs and Sing Along
​Who doesn't love music? Listening to Italian songs is a great way to learn Italian, and get to know Italian cultural and artistic heritage a bit better!
If you like Italian music, or if you are at least curious to learn more about it, you could play it in the car while driving and sing along.
Following are some Italian singers and bands we recommend:
Domenico Modugno. This amazing Italian singer is the author of sweet, popular songs like "Nel blu dipinto di blu". His warm voice will conquer your heart! You can download his songs and learn the lyrics (they are quite easy), to sing along while driving.
Adriano Celentano. One of the most famous (and beloved) Italian singers of all times. His songs are pretty easy to understand and sing along! He sometimes plays duets with other great singers such as Mina (we also recommend you listen to her).
Fabrizio De André. For more advanced students. He's considered to be a poet, more than a singer. His music touches everyone's heart with his socially active lyrics: you need to have a high-intermediate or advanced level to understand some of them.
Paolo Conte. If you are a beginner, we recommend you Paolo Conte, because he's very easy to understand as he speaks slowly, with a very clear accent. His style is timeless, and the lyrics are still current for the younger generation.
Download Various Italian Podcasts on Your Smartphone
If you like podcasts, have you considered listening to them while driving? If so, you can take a look at our top recommended podcasts for learning Italian
That's an interesting and constructive way of spending your time in the car. Here are a few podcasts we recommend:
Podcast Italiano
This has a simple and clear structure, which makes it perfect for beginners. The quality of the audio is excellent and the speaker, Davide, speaks very slowly and clearly. He talks about a lot of different topics, and some of them are very easy (for example he talks about a day he spent on the river). Listen to it while driving to improve your listening comprehension, pronunciation, and vocabulary.
ItalianPod101
Another podcast for beginners is ItalianPod101. The dialogues are clear and concise, so they don't require too much attention: you can drive safely while listening to this podcast. The dialogues use many grammatical structures and cover interesting cultural topics: improve your vocabulary with this podcast.
News in Slow Italian
If you want to know what's going on in Italy, this podcast is perfect for you: it features easy Italian news. The speakers speak slowly and clearly. Try to listen to it while driving: improve your vocabulary, pronunciation and learn something about the country you love.
Quattro Stagioni
This is another podcast for beginners. The speech is slow enough: you can focus on driving while listening to it. It is divided into three different programs: "Quattro Stagioni," which covers general topics about Italy, "In Cucina con Laura", which talks about food, and "In Viaggio con Laura," which is focused on travel.
If you are not a fan of podcasts, you can always download Italian movies and let them play in the background or even listen to some TV shows in Italian and still improve your Italian while driving!
Download and Listen to Italian Audiobooks While Driving
Do you like reading? No, of course, we are not suggesting you read while you drive! But we want to give you an idea: why don't you download a few audiobooks and listen to them in your car? Find down below some websites where you can download Italian audiobooks. However, it is important to not forget to read normal Italian books as well!
RaiPlay Radio – Ad alta voce
If you like classics, this website is what you need: it features countless audiobooks by great authors such as Gabriel Garcia Marquez, Luigi Pirandello, Lewis Carrol, Ernest Hemingway, Gianni Rodari, and many more. It offers both Italian and foreign writers. You can listen to the audiobooks directly on the website and it's completely free.
Audible
This website features more than 60.000 audiobooks (and podcasts) you can listen to. It is a paid website (€9,99 per month) but it features so many audiobooks, that it is definitely worth it. You can find classics, but also more modern novels like Harry Potter (the entire saga), and historical books.
Storytel
You can find more than 100.000 audiobooks on this website. You have to pay a fee (€9,99 per month), but you can have a free 14-days trial. It features all genres: fantasy, adventure, thriller, historical books, and many more.
Other than listening to audio books, you can also listen to YouTube videos and learn Italian!
Play Word Games in Italian With the Other Passengers
Even when you don't travel alone, you can train your Italian skills anyway! If you're sharing the car with other people who also speak or are learning Italian, you can play word games: fun is guaranteed and you will also train your Italian vocabulary! All games can help you learn Italian.
Here are three games you can play in Italian in the car (but there are many more of them!):
Think fast!
In this game, a player shouts out a random category and the other players have 5 seconds to call out something in that category. If they fail, then the first player gets to choose another category.
Player 1: Fruit!
Player 2: Apple
Player 3: Pear
Player 4: Mango
Etc.
Holiday memory game
In this memory game each player takes it in turns to remember a list of items, then adds an additional item to the list. A player is out when they fail to remember the list correctly!
Player 1: I'm going on holiday and I'm taking a… (spoon)
Player 2: I'm going on holiday and I'm taking a… (spoon and a banana)
Player 3: I'm going on holiday and I'm taking a… (spoon., a banana and a cat)
…And so on!
20 questions
It can be played with two people or more. One person (the answerer) starts the game thinking of a word.
This will often be either a famous person, animal, movie, or plant. The other players then take turns to ask questions to deduce what the answer is.
The questions can only be answered with a yes or no (lying is not allowed!). The players must find the correct answer in 20 questions or fewer to win the game! The person that guesses the correct answer becomes the "answerer" in the next game!
Talk to Yourself in Italian to Improve Your Pronunciation
If you are too shy to practice with other people, you can still talk to yourself when you're driving alone. It would be useful to improve your pronunciation and to use new grammar structures and vocabulary you've just learned, especially if you have registered to take online Italian courses and have to practice for your homework.
You can also record yourself and listen to it later on so that you can notice if you pronounce words well and what you still need to improve.
Talking to yourself is also a good method to gain more confidence and get ready to talk to other people soon; It is an easy way to practice Italian!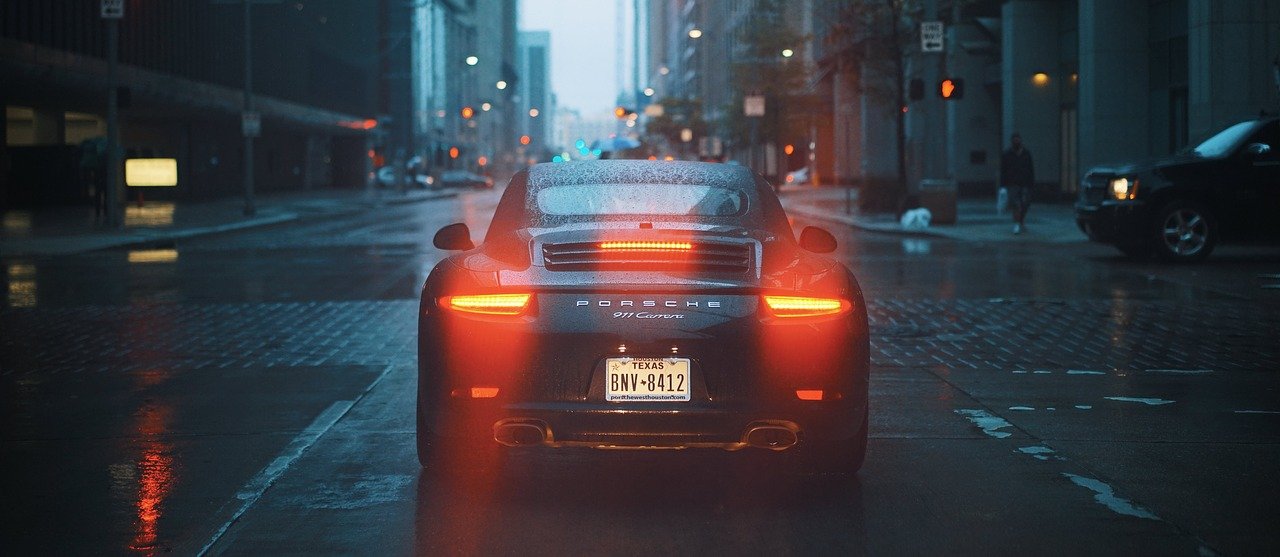 Practice With an App…if It's Not You Who's Driving!
If you're the passenger and not the driver, a good tip is also to use an app to practice Italian. There are tons of apps that feature grammar rules, vocabulary, exercises, and games to practice!
If it doesn't bother the driver or other people you're sharing the ride with, apps can be a great method to optimize the time you spend in the car.
Out of all the possible ways to learn Italian, doing so while driving might seem the most original option. However, did you that there is an even more original option out there? Indeed, you can learn Italian even in your sleep!
Practice and Improve Your Italian Online With Global General
There are many websites that can help you learn Italian. However, Global General is at the top! It is an e-learning method developed by GlobalExam, dedicated to beginners and intermediate-level students to learn Italian completely online.
It offers 5 languages: Italian, English, Spanish, French, and German, from the A1 to the B2 level, according to the CEFR standards.
Here's what's included in our program:
Use our flashcards to learn new vocabulary and train your memory! Put yourself to the test with many simulations to practice all of your language skills in a real context, for all the competencies, through speaking, reading, and listening exercises. What's more, every exercise has a detailed correction you can use to learn from your mistakes!
Our native coaches will also grant you personalized feedback and useful advice! The scores for every exercise will help you understand your level and progress.
Benefit from a "did you know" section and deepen your knowledge of the language! Our website also features 500 audio tracks and 150 hours of exclusive content! We have everything you might need for learning Italian on your own!
You can use Global General even in the car if you have your laptop or tablet with you…and, of course if it's not you who's driving!
Sign up on our website and start learning Italian today with Global General by GlobalExam!