Learning Italian can be fun and educational: with podcasts! If you love listening to podcasts while cooking, driving or just chilling, this article is perfect for you. Here's what you'll discover:
Top 5 podcasts to learn Italian for beginners;
Top 5 podcasts to learn Italian for intermediate students;
Top 5 podcasts to learn Italian for advanced students;
Why listening to podcasts will help you improve your Italian;
Learning Italian with podcasts or with traditional methods?
How to improve your Italian with Global General.
Ready to learn more about how to learn Italian with podcasts? Read on!
Top 5 Podcasts to Learn Italian for Beginners
If you are just starting out learning Italian, the following podcasts are for you!
Podcast Italiano
This podcast is actually designed for people of all levels, beginners, intermediate and advanced. It is perfect especially for beginners because it has a simple and clear structure, even graphically. The quality of the audio is excellent and the speaker, Davide, also transcribes conversations and translates them into English. This will give you the opportunity to practice and to re-read what you have heard.
News in Slow Italian
On this podcast, you'll find weekly Italian lessons tailored to the listener's comprehension level. Again, you can choose from beginner, intermediate and advanced recordings, and each episode comes with a transcript so you can read as you listen. It's not just news: you'll also get short lessons on Italian grammar and expressions.
Quattro Stagioni
This podcast by Alessandra Pasqui is perfect for those of you who speak Italian at about an A2 level. The speech is slow enough for beginners, and you also have the option to purchase the scripts. There are actually three different podcasts on this website: "Quattro Stagioni," which covers general topics about Italy and Italians, "In Cucina con Laura" and "In Viaggio con Laura," which are focused on cooking and travel.
ItalianPod101
This podcast offers all levels from beginner to advanced. The episodes are exciting and immersive. The dialogues are presented by engaging hosts in a clear, concise way covering many grammatical features and cultural topics. On the website, you can sign up for premium content to access spaced repetition flashcards, PDF lesson notes, and a community forum.
5 Minute Italian
British-born Katie and Italian-born Matteo are the two speakers of this podcast, which gives simple language learning tips. Their fun podcast picks up on the common mistakes language learners make. It is perfect if you want to learn Italian with a friendly English-speaking guide and come out sounding like a native.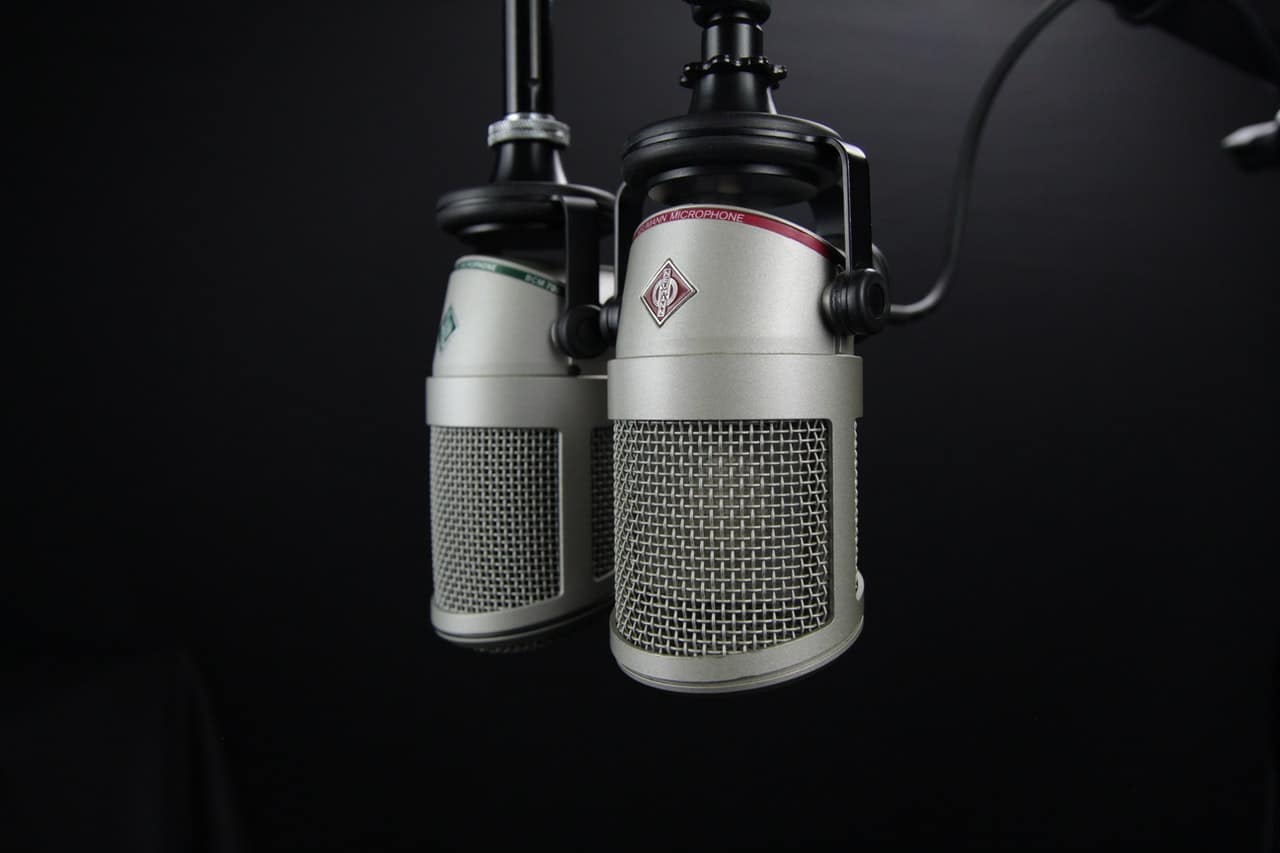 Top 5 Podcasts to Learn Italian for Intermediate Students
There are many Italian websites offering great podcasts for intermediate students. Here you can find our top 5 selection:
Con Parole Nostre
This wonderful podcast is created by Italian teachers Elfin, Silvia and Barbara, who are good friends and meet each other to discuss what's new in Italy, and Italian life. Their conversations are natural, authentic, and 100% engaging. You can also download the transcript to never miss a word!
Simone Pols – Simple Italian Podcast
Simone has interesting stories to tell and uses simple Italian that intermediate learners will appreciate. And he knows a thing or two about language learning. He himself speaks six different languages and is an Italian teacher. Episodes are generally about 30 minutes long and are about all sorts of topics – so they are perfect for Italian immersion. Simone speaks very clearly, and at a pace that is suitable for low-intermediate learners.
I Provinciali
This podcast is a Rai Radio 2 program that focuses on the provincial life of Italy beyond Rome and Milan. For those eager to diversify their exposure to Italian, this is a great way to absorb regional accents, traditions, food, and culture. There are three seasons available, with episodes published from 2015 to 2018.
Incontro Italiano by Maxmondo
This podcast is about Italian traditions, food, culture, and all about the country itself. It's free to listen to, but if you pay to subscribe you'll also get the magazine that includes transcripts, glossaries, and exercises to practice with. The website also has a blog, plus videos and extra content online. But the podcast is the most interesting: it's updated regularly and has lots of great content to help you learn Italian vocabulary.
Italiano Automático
This is a fun and interesting podcast for learning words, phrases, and other curiosities that are common in Italy. You will quickly master natural speaking skills and improve your listening comprehension and your understanding of colloquial language.
Top 5 Podcasts to Learn Italian for Advanced Students
Finally, if you are an advanced student, we recommend the following podcasts to help you speak like a native:
Arkos Academy Learn Italian
This podcast is mainly for the intermediate and advanced levels of learning Italian. The recordings are at a slower than normal pace, which allows you to really focus on strengthening your listening skills. It gives a lot of information on Italian culture and society, along with transcripts from each lesson on the website.
The Arkos Academy website also offers excellent articles about Italy in Italian and a list of native teachers.
Morgana
This Italian podcast will help you learn lots of Italian vocabulary. It's about powerful, counter-cultural, interesting women from all over the world and throughout history. It's a great way to increase your Italian slang. The cultural references give you lots of context to help understand the content.
HistoryCast
This podcast talks about Italian history, from the Romans to contemporary history. It's a great way to improve your vocabulary while learning about Italy's cultural heritage. It's made for the Italian general public, so you'll want to have a good level of Italian before diving in.
2024
If you're interested in tech, 2024 is the podcast for you. It's created by the Italian journalist Enrico Pagliarni, and covers subjects relating to new and upcoming technology. Spoken Italian is quite quick, as it's made for a general Italian audience, so be sure to pay close attention.
Daily Cogito
This last podcast we want to recommend is designed for Italian native people. It covers many interesting topics, from a philosophical point of view. It speaks about culture, politics, literature, current news, and much more. The speaker has a clear voice, but he uses pretty refined words, so his podcast is reserved for advanced students, for whom it represents a great opportunity to enrich their formal vocabulary.
Why Listening to Podcasts Will Help You Improve Your Italian
We've listed many interesting podcasts for all levels, but… Why is listening to podcasts helpful to improve your Italian?
When we study a new language, we focus especially on grammar. But there's a lot more to learn: vocabulary, pronunciation, idioms, etc. Podcasts will help you improve all of these competencies! You'll learn from native-Italian speakers, get used to their accent and pronunciation, learn new words related to a wide variety of topics, expressions, idioms, and slang, and you will also learn a lot of interesting things! In fact, listening to podcasts is one of the easiest ways to improve in Italian.
Your listening comprehension skills will improve a lot and also your speaking skills: indeed, with podcasts, you will learn many native expressions you can use to sound like a native! You can also learn Italian while driving if you are listening to podcasts!
To sum up, listening to podcasts will help you improve your Italian because it's a great way to be exposed to native Italian speakers and to learn directly from them!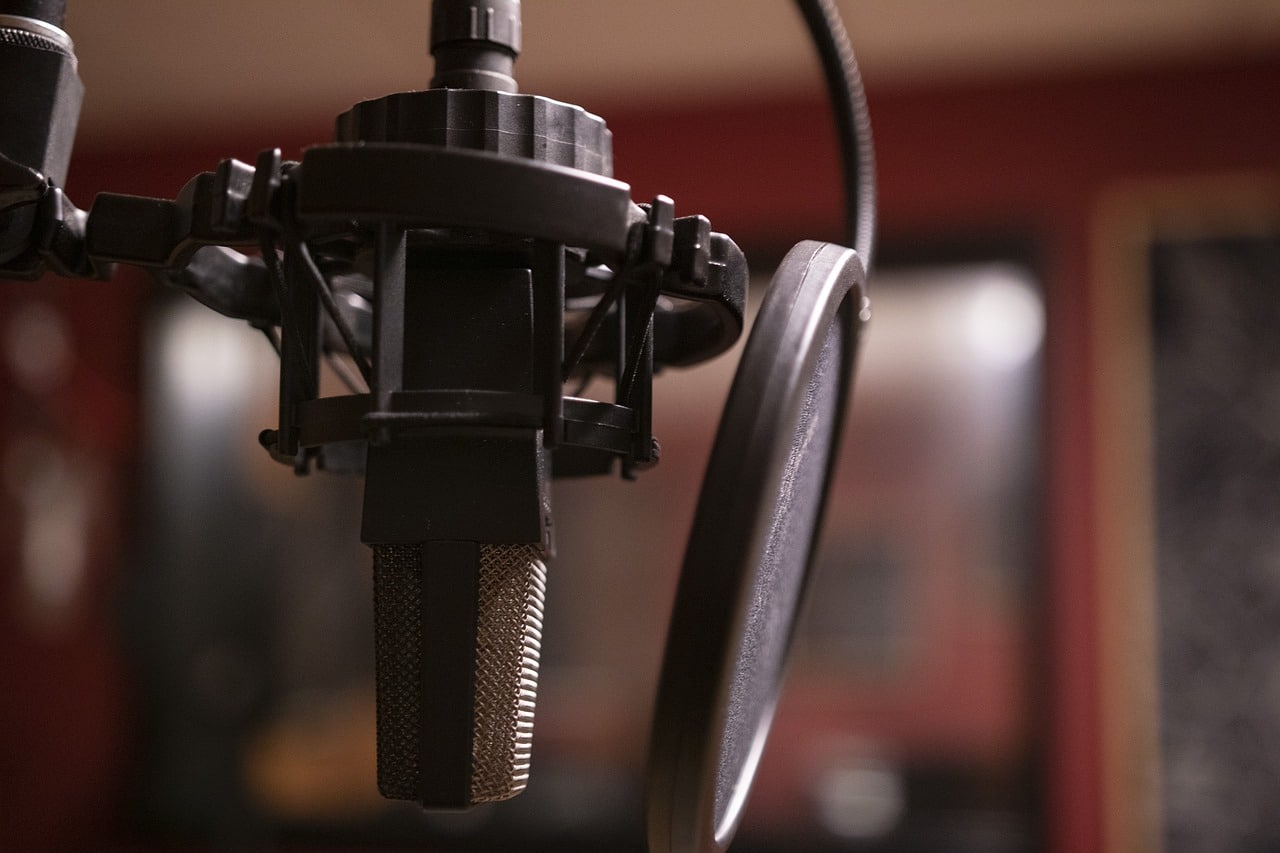 Learning Italian With Podcasts or With Traditional Methods?
There are many methods to learn Italian. Some of them are more traditional, such as reading books and novels in Italian, language schools, or 1-to-1 classes with a private tutor. Other methods are more dynamic and interactive, and cosist of watching Italian YouTube videos, Italian movies, audiobooks and songs, discovering various Italian TV shows and so on. Lastly, even playing games in Italian or learning Italian through apps can be useful.
What's the best method? All of them are great methods, but they will always need to be integrated: studying on books alone is not enough to train your listening skills for example, just listening to podcasts will not help you learn Italian grammar, and so on. Podcasts are sure to be useful because they remain inside your head and thus allow you to learn Italian even while you sleep.
The best method is a comprehensive and interactive one, that allows you to study grammar and vocabulary and train with practical exercises at the same time. What are we talking about? You guessed it: websites! E-learning platforms such as GlobalExam are the best solution to have an all-inclusive learning experience, 100% online! Let's find out what GlobalExam is and why you should choose to learn Italian with a website.
How to Learn and Improve Your Italian With Global General
There are counltess ways to learn Italian. However, if you want to learn Italian and become fluent, GlobalExam is what you need.
For beginner and intermediate students, the best option is Global General! Indeed, this e-learning course created by GlobalExam is dedicated to students from the A1 to the B2 level.
We offer 5 languages: English, Spanish, French, Italian and German. Every level of every language is developed according to the CEFR standards.
This interactive method offers an all-inclusive approach that will let you practice all of your skills: writing, reading, listening, and speaking!
Here's what you'll find on our e-learning platform:
Plenty of flashcards to train your memory and help you learn new useful words;
Simulations to help you practice in a real context, for all the competencies;
A "did you know" section to help you improve your knowledge of the language;
5000 detailed corrections;
Personalized feedback from our coaches;
Validation of the acquired competencies every 5 simulations;
150 hours of unique content, online Italian courses and 500 audio tracks.
With Global General, you can learn Italian whenever you want! Study Italian on your own and at your own pace with a comprehensive online course that suits your needs! Study grammar and vocabulary, practice with our exercises, and ask a native tutor for personalized feedback!
Sign up and start learning Italian with GlobalExam today!