Are you looking to learn Spanish to travel, for work or just for pleasure? If that is the case, keep on reading because you are in the right place! The main objective is to learn the language correctly and in a simple and quick way. After this article you will know the best way to learn Spanish and which method is more adaptable for you. We will have a look at:
How to learn Spanish in an easy and quick way, with different methods adapted to your needs;
The advantages and disadvantages of learning Spanish from scratch and by yourself;
Why learning Spanish online can be a good alternative;
The best free websites to learn Spanish online;
Enhance your level of Spanish online by signing up to the General Español course!
Let's start!
How to learn Spanish easily and fast?
Take note of these series of tips to learn Spanish without any stress and in an easy and quick way. It is all about enjoying the language!
Get motivated and be patient
To speak a language well you need to invest time in it. Once you have acquired the base and overcome the insecurities, everything will go much faster. Set yourself small challenges, reward for achievements and above all, enjoy your progress.
Manage well your time and energy
Manage your energy and time looking at the things you have improved to treat them as a priority. Do the verbs SER and ESTAR seem difficult to you? Spend more time practicing and you will see how you will master them.
Adapt your learning to your goals and abilities
The reasons why we learn a language can be very different. The important thing is to adapt your learning needs to the goal you want to achieve. Find the method that best suits what you want and your way of learning.
Start with the vocabulary
Enriching your vocabulary in Spanish is the best way to familiarize yourself with the sounds of a language. Bookstores, libraries, and the internet offer resources to expand your vocabulary. Mark yourself a minimum of words per day and repeat them until they are well memorized.
Speak up and don't be afraid to be wrong
Even if you don't know how to say many things in Spanish, speak and put into practice everything you learn. It is okay if you make a mistake, take it with humour and think that it is a normal process in learning and that we all make mistakes.
Enjoy! It is very important
Learning a language doesn't have to be a torture. If you are motivated and you are enjoying learning the language, your brain will assimilate what you have learned much faster, and you will evolve easier and quicker. Make your learning more positive and don't be afraid of testing your knowledge.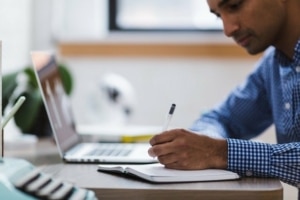 Best methods and resources to learn Spanish easily
As you may already know, Spanish is a Romance language and shares an affinity with French, Portuguese and Italian. So, if you already speak one of these languages, learning Spanish could be relatively easy. We recommend you follow these methods that will ensure a better learning.
Live or study in a Spanish-speaking country
The best way to learn a language is immersion. Living like a local and delving into the culture, customs and lifestyle will help you learn the language easier, and you will be able to speak like a true native. Your level will improve considerably.
Read books in Spanish
At first it may seem an impossible task to perform, but the benefits of reading are countless. If what you are looking for is learning a language, reading books in Spanish will give you the opportunity to immerse yourself not only in the culture and literature, but also in learning grammar, vocabulary, and spelling, especially in Spanish where the grammatical tenses are many and tend to confuse foreigners.
Listen to music in Spanish
If there is something that everyone enjoys regardless of the language, it is music. And which better way to learn Spanish than through music? There is a large variety of music in Spanish and to speed up learning, we recommend downloading the song lyrics and listening to them as you read. Highlight expressions, sayings, or metaphors of one colour, unknown words of another colour etc. Look up the meaning in the dictionary or the internet. This learning method is a good option for people with a musical or auditory learning inclination. In addition to songs, you could also choose to listen to podcasts in Spanish on various topics.
Watch movies and series in Spanish
This is one of the most fun learning methods and an immersion into the TV series, telenovelas, Spanish film and cartoons, industry. Enjoy the work of incredible directors such as Pedro Almodóvar, Alfonso Cuarón or Alejandro Iñárritu. At least at the beginning, we recommend using the subtitles in Spanish. Find a notebook to write down the words you don't understand. Rewatch the movie or series after you've looked up the meaning of the words or phrases you didn't know. Hearing and rewatching the scenes and plots will give you a better understanding of the story and of course of the language.
Learn Spanish from scratch and online: Pros and Cons
Some people want to learn Spanish while driving a car, others want to learn Spanish while sleeping, but these are probably not the most effective ways to study a language from scratch. Are you looking forward to learning Spanish on your own and in an effective way? Well, you should definitely try online resources! Here you can find some advantages and disadvantages of this type of learning.
Pros

You can study from anywhere and at your own pace.
There are many ways and resources to be able to do it without spending big amounts of money.
You can choose the learning method you like the most and then change it if it doesn't work for you.
You can study it in a fun and entertaining way.
Cons
You must set a self-discipline and avoid being demotivated.
Be more constant and regular so as not to lose the thread of training.
You must know how to choose the way you train so that it adapts well to your needs and abilities.
It is more difficult to evaluate your progress if you don't have someone who is able to verify it.
The Easiest Way to Learn Spanish: Online Practice
Nowadays learning a language online is the easiest way. Thanks to the new technologies, online practice has become a perfect option to learn Spanish quickly and efficiently. This is possible thanks to the wide variety of resources: applications, online programs, games, e-learning websites and YouTube channels accessible from anywhere and at any time. You can also choose your learning method and do it in a fun and practical way.
Today there are many specialized websites on this type of teaching and have managed to overcome the inconveniences of individual learning, proposing practical and personalized formats with which you can benefit from a follow-up by native teachers, who can help you improve and evaluate your progress.
There are many platforms and websites that also allow you to be part of a community and have contact with other students in the same situation.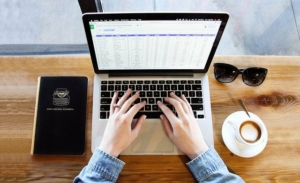 The Best Free Sites to Learn Spanish Online
You never know which online content to choose? Take note of this list of the best free platforms with very good and interactive content:
GlobalExam
It is the first 100% online language learning platform. Through this website you can access numerous free exercises and you can even prepare yourself to pass the official language exams with very similar tests to the real ones. Keep reading this article if you want to know more about GlobalExam.
Duolingo
It Is very well structured and very easy to use. Duolingo has a website with a very similar mechanic to a video game. It has a large variety of courses and in all their courses they include exercises to speak, listen or translate. They also have a points and rewards system that motivates you and hooks you in learning.
Coursera
Coursera's purpose is to give universal access to the best education in the world. Its language courses, adapted to all levels, are very well planned and structured with a large variety of support and in collaboration with the best universities (Yale, Cambridge, Harvard, Stanford, ESADE…)
Babbel
Very similar to Duolingo, Babbel is an easy-to-use website that focuses a lot on the student being able to retain what they have learned and on oral language practice. You can learn at your own pace and from any level. They have many multimedia tools and numerous exercises designed to relate the language learned to your mother tongue.
Learn Spanish online with the best solution: the Global General
The Global General of GlobalExam is one of the best options to learn Spanish online in a quick and easy way. This 100% online learning platform is aimed for students with a beginner or intermediate level who want to effectively improve their level of Spanish without submitting to the inconveniences and frustrations of classical education. With Global General you can access both academic and other more playful itineraries, all adapted to your needs. You will have a multitude of check sheets and detailed corrections for each question that will allow you to develop your linguistic skills.
Global General is a perfect option to learn Spanish online in a flexible way, at your own pace and from anywhere. In addition, with the help of GlobalExam you can prepare yourself to obtain official certifications. All you must do is register on their website and follow the steps indicated, accessing the content most adapted to your level. You can also check out our grammar sheets in Spanish. Join the Global Players community and learn Spanish easily, quickly, and efficiently!