Learning Spanish online offers several advantages that traditional face-to-face teaching does not have, like online classes which use different methods such as interactive exercises or video classes, allowing students to learn at their own pace. Nowadays the large variety of online learning platforms and sites make it easier for anyone to learn Spanish. In this article we will see this with:
Top 10 websites to learn Spanish
The advantages and disadvantages of the online learning
Top 5 blogs to learn Spanish
Tips to learn Spanish online in an effective way.
Learn Spanish fast online thanks to General Español, a language-learning program developped by GlobalExam!
Let's go!
Top 10 websites to learn Spanish
Some people want to learn Spanish while driving a car, others want to learn Spanish while sleeping. Still others want to find ways to study Spanish on their own or tips to make studying the language easy. Everyone is looking for the most effective method for himself and for his purpose, but surely a good website is suitable for everyone.
So, what are you waiting for? Take a look at the top 10 websites where you can learn Spanish and improve everyday!
GlobalExam
It is the first 100% online language teaching platform. There are two ways to sign up to try the free version: through a Gmail, Facebook, LinkedIn or Twitter account; or through a new email address. Once you have access to the account, you can navigate through the platform and see the different materials that are available: grammar and vocabulary study sheets with explanations and examples that will help us learn the basic concepts of the language that you will need for the exams. If you feel that you want to take the next step and have access to countless exercises, exam models and individualized follow-up, you can sign up and create a Premium account.
Duolingo

It is a website to learn Spanish very complete and totally free. When you enter the website, they will ask us to select the language you want to start with, choose the study plan and route, where you must select your Spanish level. Once the route is chosen, the website will automatically give you a series of simple exercises to check our level. For every lesson you study and pass, Duolingo gives you feedback, records, and achievements, and allows you to move on with more exercises. The page will ask you from time to time if you want to go to the premium version or continue using it for free.
Busuu

Like in Duolingo, in Busuu you must also register and choose in the first place the language you want to learn. Once chosen, you can consult from basic lessons to more advanced ones. Before starting, they will give us a test to check our level and each time you fail, the page will give us an explanation and advice to avoid making that mistake. At Busuu you can also create a premium account and obtain all the benefits by paying a monthly fee.
Reddit
Reddit is a semi-anonymous social media platform that has gained popularity in the past few years. Users post text walls, images, videos, and all sorts of multimedia content in different communities called "subreddits." Other users then can leave comments on each person's posts, adding to the conversation. The most "upvoted" (Reddit equivalent of likes) posts and comments appear on the front page. Basically, you get content that's curated by other Reddit users.
Auladiez
With these ten grammar courses you will not only learn or review the grammar rules, but also with the exercises they propose you will be able to review what you have learned. On the web you can find: Grammar sheets composed of 54 chapters with specific exercises for understanding Spanish grammar. Grammar takes 20 very useful diagrams with prepositions, demonstratives, possessives, among other topics.
Keys for the use of the Spanish verbal system: manual of Spanish grammar with exercises. Communicatee grammar practices in Spanish: practical course for the development of communicative grammar through listening, reading, writing exercises
Cervantes Institute
The Instituto Cervantes is the public institution created to promote teaching, studying and use of Spanish worldwide and also contributes to the dissemination of Hispanic cultures. It was born in 1991 and since then The Cervantes Institute has 87 centres distributed in 44 countries on the five continents. On its website you can find different sections: Culture, Language and Education, Libraries, and World Headquarters. In the virtual Spanish classroom, you will find courses from level A1 to C1, DELE preparation courses, and online courses for children. Spanish Phonetics website.
To learn the alphabet, the phonemes (vowels, consonants, and semivowels), the syllables, the intonation and the differences between the Spanish of Spain and the Latin, the site Phonetics of Spanish will help you to achieve it. Here you can listen, pronounce and recognize vowels and consonants, know the phonetic alphabet, and practice your Spanish accent.
Spelling rules
On this page you will find an infinity of exercises on accentuation, capital letters, punctuation, abbreviations, gentilics, foreign words, homophone words, prefixes and suffixes, and acronyms. Don't hesitate to keep an eye on it!
Babbel
Babbel lets you practice vocabulary and grammar with quiz-like exercises, just as Duolingo does. The difference is that Duolingo does not let you choose what you want to practice and Babbel does. They have a system to practice speaking, listening, writing and improving pronunciation.
Lingua
This language teaching website offers Spanish texts with reading comprehension exercises, audios to train the ear, dictations, and business Spanish vocabulary. Lingua offers free content, but only up to level b2. That is, if you want to access more advanced content, you must move on to the premium version.
Donquijote.org
It is a website that offers you to learn by playing through online games. It offers two types of games: Word searches in which you will have to find the key words and the hangman game in which you will have to complete the hidden word. The topics you can find are drinks, fruit, houses, animals, furniture, clothing, cities, etc.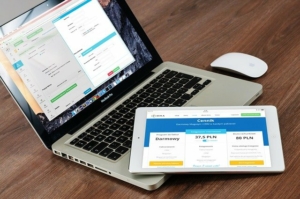 Why to learn Spanish Online?
Language online learning is a method that nowadays is becoming very common. Many people want to learn a new language online and, of course, for free. Is this a good training option? Do you learn more in face-to-face classes? What are the advantages and disadvantages of Spanish websites compared to the other ways to learn Spanish?
Advantages

More variety. It is easy to find Spanish schools in many cities around the world. But if you want to learn other less common languages, such as Chinese or Arabic, you may not have a nearby academy. In that case, online training is the main option,
Custom schedules. Workers and students have a large part of their time busy and cannot afford to attend language classes due to scheduling problems. Online training allows someone to learn in their spare time and by setting their own schedule.
Economical training. Online courses are generally cheaper than face-to-face training. In many cases, courses are offered entirely free of charge.
Disadvantages

Lack of control. One of the advantages of online training, tailor-made schedules, may well become one its main disadvantages. We know that not everyone has the same discipline, and many are unable to set a minimum daily study time, as required when learning a language. For these people, face-to-face training forces them to go to class and follow a certain study pace, which in the end has a very positive influence on the result.
Less human interaction. In a language class, students can talk to the teacher and classmates. Communication in the language is one of the keys to learning. The feeling that online learning should be seen as a complement and extension of the classical forms of learning. Not even the best online course can completely replace personal contact with a teacher, or the human relationships that develop in a group.
What are the best blogs to follow to improve your Spanish?
In addition to Spanish classes, it is always good to learn through other websites and blogs. We have compiled a list of five blogs that can help you improve your Spanish using very fun games, exercises, podcasts, videos, songs and different materials to make you enjoy while you learn.
Profdele's
This blog has a large variety of content and also for the diversity of elements used: tests, memory games, flashcards, songs, videos… It is one of the best blogs in terms of creativity and ease of use for students.
Lingolia

Lingolia has hundreds of self-correcting exercises on grammar and vocabulary. These exercises are to fill in the gaps, but they help to establish the knowledge that you acquire in your classes and to set content.
Habla Cultura
It has a large selection of texts for learning Spanish, multimedia materials, recommendations for traveling to Spain and valuable posts on vocabulary, grammar, and other aspects of Spanish.
Aprender Español
It is one of the oldest blogs (2011) with useful and careful content for learning Spanish. It is structured in a series of sections such as: We Use Grammar, listening or pronunciation or articles about Spanish language. They also have activities to learn Spanish through songs or to learn how to improve the language through social media.
Vamos a aprender español
This blog uses a large amount of audio-visual material to explain different aspects of the world of Spanish such as videos, infographics, comic strips, etc.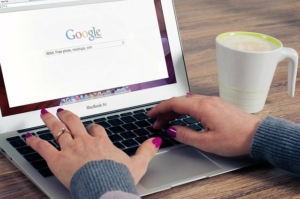 Tips for learning Spanish online effectively
If you are willing to learn Spanish online, take note of these few tips that will help you study in an effective way.
Choose a good paid site
To fully enjoy learning Spanish, it is essential to choose a quality site or course in the teaching of Spanish as a foreign language, that is flexible and that encourages all these aspects. You can also alternatively opt for an online program or a learning applications.
Read articles and books in Spanish
It is very useful to spend some time a day or a week reading articles, news or books in Spanish, whether it is a newspaper, an online magazine or even a blog. There is a lot of informative content on the internet that is not complex and is made for beginners. Have a look at it and find out if there is any app that you can use daily to practice your Spanish.
Watch series and movies in Spanish
Viewing content in the original language helps more than you think. For example, if you are learning Spanish, watching Spanish TV shows is a fabulous way to learn. There are plenty of TV series, telenovelas, films and cartoons in Spanish original language all over online platforms like Netflix or Amazon Prime. If you like the idea of learning with videos, you can also check out several YouTube videos specifically for learning Spanish.
Learn Spanish with the Global General of GlobalExam
Whichever your objective is, at GlobalExam we can help you. With our Global General section, you can learn Spanish from scratch thanks to the academic courses and their content to train you in an easy and fun way. We offer you multiple tools for you to learn Spanish like a native speaker, since we have real exam formats, as well as multiple mock exams. Don't wait any longer and join us!
If you want to study Italian, German or Franch instead of Spanish, GlobalExam will still give you the opportunity to learn the language online. Select one of Global General's languages and start improving with 100% online training!
What are you waiting for? Sign up now and if you're still not convinced, take our free trial!