The dream of anyone who is learning a new language is to find a method that does not require much effort and that allows you to quickly assimilate the knowledge to accelerate the learning process. Memorizing while you sleep can become one of those personal goals. But is it really possible? And above all, can you just memorize or really learn while you sleep? As this mystery also intrigues us, we will try to discover with you if it can be learned while you sleep, and we will review various technological devices that can help you achieve this goal.  In this article we will see:
Five YouTube videos to learn Spanish while sleeping.
The best applications for learning while you are asleep.
CDs: an old effective method to learn a language.
How is it possible to learn while sleeping?
Learn Spanish online by signing up for the General Español course!
Keep on reading!
Learn Spanish while sleeping with Youtube videos
There are so many ways you can use to learn Spanish, and we're all looking for the easiest way to become fluent. In this article we will provide you with all the information you need to learn this language in the way that involves the least amount of effort – sleeping! Check out five of the most popular videos on YouTube for this practice.
Spanishpod101
In this video, they use advanced binaural beats to help you learn the Spanish language. The video features the 25 most useful phrases in Spanish. Try to listen to this as you go to sleep and leave on while you sleep for the greatest effects. The binaural beats that they use in this video will enhance your learning abilities.
Here is the link to the video: https://www.youtube.com/watch?v=fcG8VPjvNSU
Lingo Jump Channel
You really can learn Spanish in your sleep. The idea of sleep learning has captivated the work of scientists and it is still not fully explained. We all dream of just one day waking up speaking fluent Spanish, or any other language. That of course remains a dream, but you can learn and reinforce knowledge while you are sleeping. Check out this video!
Here is the link to the video: https://www.youtube.com/watch?v=vXQgLD2WYpo
Learn Spanish and more with Ms. Tomato
This video reproduces two and a half hours with 1000 phrases before you sleep. In this video, a female narrator reads Spanish twice after English. Having a translation will make it easier!
Here is the link to the video: https://www.youtube.com/watch?v=rGZh1rnDtgo
Learn Spanish World
Learn Spanish while you sleep for beginners. These sentences and commonly used phrases in Spanish will help you learn Spanish quickly. Start listening to the video at least 20 minutes before falling asleep so that you can familiarize yourself with some of the words.
Here is the link to the video: https://www.youtube.com/watch?v=e0TjeX5CT3c
Spanish and Go
This video contains nine hours of Spanish. 'Spanish and Go' has this video on their YouTube channel so that you can listen to 66 essential beginner phrases while you sleep.
Here is the link to the video: https://www.youtube.com/watch?v=kAAuF5PeNo0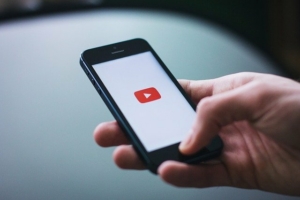 Applications to learn Spanish while sleeping
Learning Spanish with applications allows us to use different methods like exercises or interactive classes. It is also one of the best resources to study on your own and from anywhere you want!
Spanish Head Start
This app contains a coursebook in audio format. You can listen to the vocabulary dialogue reference to learn Spanish when you are awake or sleeping. You also don't have to worry about the audio stopping or changing, as the audio recordings will play automatically. Set it and sleep without worrying!
Learn Spanish – Español by Wlingua
This application is one of the most popular and it has thousands of reviews and subscribers. While you sleep, the app provides you with vocabulary and grammar. It's totally free!
Learn Spanish – SpeakTribe
This app has also been used by thousands of people because it stands out for its content: it focuses on speaking and listening. On the application reviews, its subscribers understand how quickly they have learned the most difficult part of learning a language: to speak Spanish and have a good understanding of what native speakers are saying.
CDs: an old but effective method to learn a new language
The old days always come back. Who doesn't remember using CDs in the car or even in a Walkman? CDs remain one of the most effective ways to learn Spanish while driving, for exemple. But let's see now which are the best ones to listen to while you sleep!
Living Language Spanish
This CD wants you to progress in language acquisition with confidence and its goal is to have people speaking fluid Spanish as soon as possible. The CD contains vocabulary, audio exercises and conversations, games, and interactive quizzes. It is available on Amazon.
Spanish for Dummies Audio Set
Spanish for Dummies is popular for its collection of books. This time they have created a set of CDs that contains three hours of audio. These CDs have the purpose to show its listeners to handle introductions, build vocabulary, talk about time and calendar, get help at different places, and ask and understand questions.
Pimsleur Spanish Basic Course
This CD set has over five hours of audio for Spanish learners. It covers basic vocabulary of words and phrases to listen in your car while driving.
Is it possible to learn a language while sleeping?
What we do while we sleep remains a mystery to even the best neurologists in the world and the question of whether we can learn while we sleep has always been around. In fact, there are scientific studies that have shown that there is a phase of sleep called REM in which our brain is as active as during wakefulness, and that is why it is possible to learn a language or any other subject while sleeping. The technique of learning while you sleep consists of playing an audio during the night, so that the brain can process what you hear, even if you are totally asleep.
Beyond the use of audios or videos, there is a reality that is true: our brain continues to register and process sounds at a basic level while we sleep. This can alter our sleep state or even wake us up, and it can happen so fleetingly that we won't remember it the next morning. Even if we don't do anything extraordinary to disrupt our sleep and promote our learning of a language during that time, we naturally tend to process everything overnight that has happened to us during the day: someone we've seen, a movie, something from work, etc.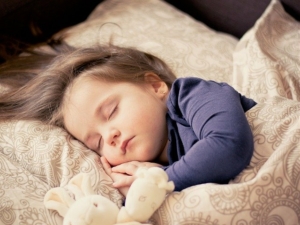 Other easy methods for learning Spanish
It is proven that learning a language by listening to native speakers is the fastest and most effective way.
To support the active training such as that we do on books, e-learning websites, online programs, we should combine it with the passive training, taking advantage of the entertainment sources we use daily. Games, YouTube videos, TV series, films, radio, song or even podcasts, are a way to practice your hearing and improve pronunciation whenever you want and from anywhere!
Movies and series
Discard dubbing and add Spanish subtitles. Although it may be difficult at first, watching TV series, telenovelas, movies in their original version is the fastest way to learn the language.
Choose movies or series that you have seen in English and watch them again in Spanish. It will always be easier to listen to the vocabulary if we already know the context and the dialogues.
Creating a routine when we are learning Spanish is important. You must do the same with series and movies and take 20-25 minutes every day to dedicate some time to something that keeps us going.
Songs
Choose songs with a slow rhythm and easy to understand.
Listen to songs that you enjoy.
Find the lyrics before so we can read it while we listen to the song. This will help you understand more, know words, and relate them to sounds.
Do the listening exercise and try to learn and become familiar with sounds.
Try to sing the song by reading the lyrics. It does not matter if at first, we do not pronounce the words well, with practice you will improve.
Podcasts
Install an application with which you can listen to podcasts like Spotify, Apple Music or the radio station that you like the most.
Start with podcasts in Spanish for beginners and progress little by little in topics that interest you the most. There are podcasts of all kinds, from personal development or entrepreneurship to history or current news.
It is very common for a podcast to have more than one person speaking. Listening to podcasts where there is a conversation between several people will be more interesting and effective to learn Spanish, since you will have different voices and accents.
Websites
Control your own pace of learning and focus on where you need more help.
Spend more time correcting weak points.
Access exercises and mock exams, as well as see our progress and at what level we are.
Take notes of the vocabulary and grammar, as well as the mistakes and advice, to follow an order while we learn on a screen.
Improve your Spanish effectively with the Global General
Are you terrified of going to an academy or frustrated by the idea of ​​having to attend class to learn Spanish? Good news: not necessary. Now you can learn Spanish from scratch online and at GlobalExam we help you do it in the best way.
In the section of General Spanish that the platform has, you will find very useful information related to the basics of Spanish, why it is important to know this language and what are the best ways to learn and progress faster.
In addition, we offer you academic courses with a fun learning system so that you can progress with confidence, as well as track how you progress. Of course, do not forget to keep a routine and dedicate some time to it every day. We help you get it!