Nowadays, you can access many tools that promote language learning with music, such as Spotify or YouTube. But if you want to get serious about learning Spanish its grammatical bases correctly, it is convenient to follow a methodology. It is proven that music stimulates more parts of the brain at the same time and it helps to improve certain qualities that are needed when learning a language, such as memory, the rhythm of the language or the understanding of the message that the song hides. In this article we will talk about:
The 10 best songs to learn Spanish
10 easy-to-learn Spanish songs for children
How effective is learning Spanish with music?
Types of songs for learning Spanish
Tips for learning by singing
Learn Spanish online at your own pace with General Español, our brand new language learning course!
Let's get started!
The 10 best songs to learn Spanish
Are you studying Spanish and want a new way to learn?  Well, you have to know that there are so many methods you can use to learn Spanish. You can choose to watch movies, TV series, telenovelas or YouTube videos, you can choose to use an active learning methods such as books, websites, applications or online programs and finally you can choose to do it in a fun way, through games, podcasts and songs. The latter is certainly one of the most effective methods especially for listening and pronunciation skills, and can also be useful for those who want to learn Spanish while sleeping or learn Spanish while driving.
Listening to some of the following songs can give your language skills a huge boost and you won't feel like you're studying.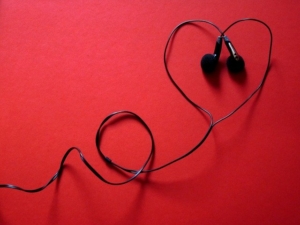 'Agua' by Jarabe de Palo
For beginner Spanish learners, there is no better song to start with than this. It is slow and the melody is sung clearly, Plus, a YouTube video was made specifically to help Spanish students improve their vocabulary. The subtitles in Spanish and English appear when the song is sung, the words are color-coded so that each word in Spanish can match its corresponding word in English, and the infinitive of the main verb is shown in each phrase, so you can understand the conjugation!
'Te quiero' by Chayanne
A timeless love ballad by Puerto Rican singer Chayanne, with this song it's easy to close your eyes and sway to the nostalgic melody. But don't forget to follow the bilingual subtitles while listening!
'Carito' by Carlos Vives
With a lively beat and endearing story, this is a wonderful song for singing and dancing! and again. It's an adorable song about a student crushing his American English teacher, Carito. Don't be put off by the fast pace of play; Carlos Vives actually sings very clearly, and there are bilingual subtitles to help you.
'Livin la vida loca' by Ricky Martin
Even though this song is more than 20 years old, it is still one of the most popular hits in Spain and Latin America. Sang by the Puerto Rican artist Ricky Martin, the song is fast but the lyrics are very clearly sung and easy to follow.
'Olvido' by Amaral
Amaral is a very popular musical group in Spain that manages to fuse several different styles of Spanish and Latin music into truly memorable works of art.
This song, with its unusual and haunting rhythm, is captivating. It is also an exceptionally useful song for new Spanish learners because the lyrics are poetic and very sentimental, they are made up of a very simple vocabulary that beginners can easily learn.
'Muelle de San Blas' by Maná
This song is based on the true tragic story of Rebeca Méndez Jiménez, a woman who, according to local legend, waited for 41 years at the San Blas pier in Mexico for her fiancé to return from a fishing expedition. She was known locally as "la loca de San Blas". The lyrics tell the story and are paired with a vibrant and painful melody.
'Eva María' by Fórmula V
This is a typical summer song. In Spain, every summer there is a popular song that is heard at all hours on the radio and on television. They are usually very commercial songs, uncomplicated, light, easy to listen to, with a happy rhythm.
'Un beso y una flor' by Nino Bravo
Nino Bravo was a singer with a strong, powerful and wonderful voice. He died very young, many years ago, in a traffic accident, but his songs are still very popular in Spain and Latin America. The song has a slow melody and lyrics and is very clear. It is a perfect song for beginners.
'Bailando' by Enrique Iglesias
Bailando has a catchy rhythm. Enrique Iglesias mixes in this song pop music with a bit of flamenco. His voice is very easy to follow for non-Spanish speakers and the vocabulary is quite simple.
'Un rayo de sol' by Los Diablos
This song was Los Diablos' summer hit in the 1970s. A classic that is still sung today. It is like 'Eva María', easy to listen to and with a happy rhythm.
10 Easy-to-learn Spanish songs for children
In this list of easy-to-learn songs for children, the two singers are Mexican, one is Tin Tan, Germán Valdés. He was a great comedian and also had a privileged voice that allowed him to dub certain Disney movies and sing musical numbers that have remained for posterity.
The second character is Cri Cri, a singer-songwriter of Mexican children's music. A classic of the popular culture of our country.
Busca lo más vital – Tin Tan
Tomás O'malley – Tin Tan
La Patita – Cri Cri
El ratón vaquero – Cri Cri
La muñeca fea – Cri Cri
Di por qué, abuelita – Cri Cri
Caminito de la escuela – Cri Cri
Las brujas – Cri Cri
El ropavejero – Cri Cri
El negrito bailarín – Cri Cri
Learning Spanish for kids is easy: sing, dance and laugh!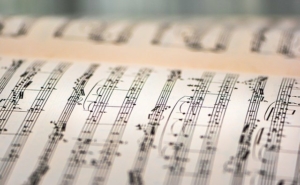 Why is learning Spanish with music effective?
Music has several advantages when it comes to learning any language. In fact, it has been scientifically proven that listening to and singing songs is very beneficial for language learning and it is also one of the best methods to learn Spanish on your own and learn Spanish in a easy way.
Why? Well, specifically, because when singing, we try to reproduce the different sounds and tones, which makes the accent less pronounced than when speaking. The songs are ideal to work on pronunciation and intonation, to assimilate different accents of the same dialect and to improve your oral expression.
By listening to music, you can enrich the vocabulary and better assimilate the syntax, since the lyrics of songs often contain expressions and everyday words that are not always learned when studying a language in class. The colloquial uses and the revision of other idiomatic registers frequently used in the songs can help you to review the grammar in a more pleasant way. By listening to music, you memorize not only more easily, but also more quickly!
Best types of songs for learning Spanish
For those who are learning a new language, they are aware that it's completely indispensable that they must listen to music in the language they are studying in order to improve their skills. Check these different music genres that will help you improve your Spanish skills.
Flamenco
It's original and very traditional in Spain, especially in Andalucia. The rhythm is very catchy and it has elements such as the guitar, the clapping, the dancing, and the "jaleo" or the calls of encouragement. It has currently become very popular because of Rosalia, the Spanish singer from Barcelona who has been recently nominated for the Grammys.
La Cumbia
Originally from Colombia, it has been adopted by many different countries in Latin America such as Argentina, Peru, Chile, Venezuela. As its main characteristics, the rhythm has harmonicas, drums, maracas, among others.
Reggaeton
This genre is probably one of the most popular in the world nowadays, mostly because of singers such as Luis Fonsi, Daddy Yankee or Maluma, among others. It's excellent for those who want to train their ears for different accents in Spanish as it is performed by artists from all over Latin America.
Tips for learning Spanish by singing
This is the methodology that we think is convenient to follow to learn a language with music:
#1 Choose songs that you like
If you like a certain type of music, you will have no difficulty choosing songs from which you can learn or review some aspects of Spanish, such as its different accents and colloquial language. The most important thing is to listen to the same song several times since repetition is one of the most important factors in learning a language.
#2 Search the letters on the Internet
Nowadays, it is very easy to find the original lyrics of the songs: you just have to Google and search for things like "lyrics of …" or "Spanish lyrics of …". You will be able to find the letters even with the translation from the original language to their language. You can also search for "learn Spanish by listening to subtitled songs."
#3 Listen to the song and read the lyrics
If you sing by reading the lyrics, it is easier to avoid the pronunciation errors that you may make. Now, nothing happens if you don't understand the meaning of the song, the most important thing is to improve the pronunciation. As a complementary exercise, you can try to write the lyrics of the song while listening to it, but to do it you must already have an intermediate or advanced level of Spanish.
#4 Listen again and sing
This is the most fun stage! When you are ready after knowing the lyrics of the songs very well, it is best to sing non-stop! As we have said, repetition is a fundamental pillar of memorization. By following these five stages, you will improve his ability to memorize vocabulary. Practice with songs in Spanish is a good complement to learning the language!
Improve your Spanish thanks to the Global General
The Global General of GlobalExam is one of the best options to learn Spanish online in a quick and easy way. This 100% online learning platform is aimed for students with a beginner or intermediate level who want to effectively improve their level of Spanish without submitting to the inconveniences and frustrations of classical education.
Whichever your objective is, at GlobalExam we can help you. We offer you multiple tools for you to learn Spanish like a native speaker, since we have real exam formats, as well as multiple mock exams. Don't wait any longer and join us!