Do you want to learn Spanish? Are you looking for the best books? We know that the vast selection of Spanish books available can be a little overwhelming. So, if you feel lost, stop worrying and let us help you! In this article you will discover:
The 5 best books to learn Spanish for beginners;
The 5 best books to learn Spanish for intermediate students;
The 5 best books to learn Spanish for advanced students;
Why you should choose a book to practice;
Other methods of learning Spanish;
Learn the basics of Spanish with General Español, a course by GlobalExam.
Read the article to discover which Spanish book best suits your needs!
The 5 best books to learn Spanish for beginners
There are so many ways you can use to learn Spanish. If you are just starting out with learning this language and you want some extra help, a good book can be a great solution. Here are the top 5 Spanish books for beginner students.
Oxford Picture Dictionary English-Spanish
This is a bilingual picture dictionary: every term is illustrated with contextual drawings. It covers many different aspects of life (people, food, house, etc). It features stories, role plays, visual descriptions of words and dialogues to help you learn new vocabulary quickly. The perfect choice for beginners!
Spanish Short Stories for Beginners
This book contains short stories in Spanish created to teach you new words and expressions. Every story has a summary in both English and Spanish as well as a glossary and exercises for you to review and practice what you've just learnt. The tales all include important language elements such as verbs, adjectives, tenses, etc.
Madrigal's Magic Key to Spanish: A Creative and Proven Approach
Even if this is quite an old book, it still remains one of the most popular and positively reviewed textbooks for learning Spanish on your own. It is dedicated to beginner learners. The grammar explanations are short and there are many practice exercises. The pictures and creative method make this book a fun alternative to more classical textbooks.
Practice Makes Perfect Basic Spanish
This beginner textbook has grammar, verb tenses, conversation, and more. It includes many exercises and an online flashcard app that you can download, as well as streaming audio that goes along with the book. It also has an answer key to all of the exercises.
Spanish for Dummies
If you want to focus on Latin American Spanish, then this book is for you.It includes grammar, verb conjugations, pronunciation and dictionary. It also offers game-like exercises, to create more fun and engaging content.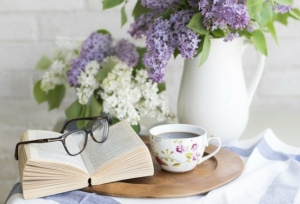 The 5 best books to learn Spanish for intermediate students
Intermediate students are those who have the most difficulties in finding good books. We have collected the 5 best Spanish books for you!
Practice Makes Perfect: Spanish Conversation
This book helps students learn real-life conversational Spanish. Each chapter starts with a dialogue, followed by some exercises to put what you have just learnt into practice. It contains pronunciation, word usage, expressions and explains how to have a fluent conversation.
Intermediate Spanish for Dummies
This book is a great choice for intermediate students: every chapter examines a different topic and allows you to acquire new vocabulary, learn new verb tenses and improve your written skills. It is full of practical examples and exercises to test your knowledge.
Conversemos! Intermediate Conversation
This textbook focuses on helping you improve your conversation skills. You'll learn conversational expressions and put them into practice through many different activities. A CD is included.
Conversación Y Repaso: Intermediate Spanish
This is another great book for intermediate students. It contains interesting lessons on many different topics such as society, religion, economy, etc., explaining grammar rules and vocabulary at the same time, so that you can learn about Spanish culture while studying the language. You will be able to put into practice what you've learned with the exercises and a CD is included to improve your listening skills, too.
Intermediate Spanish Grammar
This textbook is completely written in Spanish and it also points out differences between European and Latin American Spanish. At the beginning of every lesson there's a simple grammar explanation, followed by some exercises to practice. The exercises focus on particular topics and require you to use logic in order to complete them.
The 5 best books to Learn Spanish for advanced students
Finally, we want to talk about Spanish books for advanced students. Even if you have a good knowledge of the language, there's always something new you can learn. Here are our top 5 suggestions.
Advanced Spanish Step-by-step
This is a great book to learn loads of new advanced words: they are used in readings, in order to contextualize them. You can use this book to practice your Spanish regularly and learn a few new words every day.
Practice Makes Perfect: Advanced Spanish Grammar
With this book you will easily go from the intermediate to the advanced level. You'll learn advanced grammar structures and expressions, in order to help you become fluent. The explanations are clear and accurate and there are many exercises that will help you practice.
"Dictionary of Spanish Slang and Colloquial Expressions"
In order to speak like a native, you have to know slang and idioms: that's also part of what makes the difference between an intermediate and an advanced speaker. This book contains nearly 4500 expressions to help you speak like a native!
Spanish Verb Workbook
This book is a great way of reviewing and improving your understanding of the Spanish verbs. Each chapter is dedicated to a specific tense: verbs are presented with conjugations and illustrative dialogues, to help you understand them before practicing with the exercises provided.
The Red-Hot Book of Spanish Slang: 5,000 Expressions to Spice Up Your
This guide is perfect to learn idioms and slang expressions in Spanish, in order to speak like a native! You'll become fluent very quickly if you learn a couple of new expressions every day from this book! Grammar books are great but they don't have that native taste you need to be able to say you have an advanced level in Spanish: this book is what you need to become fluent!
Why you should choose a book to practice
Even though nowadays there are many methods to learn a language, books remain evergreen. They have been thoroughly reviewed during the publishing process so you can be sure that you are studying reliable content. A good book is always a good idea. You can find grammar, vocabulary, exercises, and you can learn and practice the language in a way you are used to (we all studied with books when we were at school).
You can take books with you on the bus or on the train; you can bring them to work and review them during your lunch break. A good book allows you to study in your spare time, both alone or with other people (students or a native-speaker friend). Studying on paper is reassuring and helps memorise things better. If you need to improve your Spanish skills, a practice book is a great idea. You will be able to review grammar, learn new vocabulary and put yourself to the test right away. There are many ways of learning, but books remain one of the most classical, loved and widespread… and that's why you should definitely use a book in addition to other learning methods!
So, books are great, but there are many other methods to learn a new language. Let's see what they are!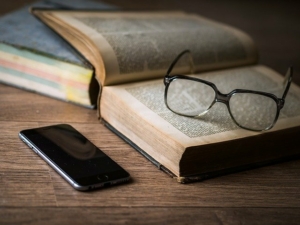 Other methods to learn Spanish
Some people want to learn Spanish while driving a car, others want to learn Spanish while sleeping. Still others want to find ways to study Spanish on their own or tips to make studying the language easy. So, whatever your purpose, you will find the most effective method for you. Let's see all available resouces!
Movies and TV series
A great alternative way of learning is to watch movies or cartoons, TV series and telenovelas in Spanish. You will be able to learn many new words (try to make a list!) and to listen to the proper Spanish pronunciation. At first you can put English subtitles, then Spanish ones and finally none.
Songs, podcasts and YouTube videos
Another method of learning Spanish is listening to songs, podcasts and watching YouTube videos in Spanish. You'll be able to listen to the native pronunciation and learn loads of new vocabulary, while listening to some interesting discussions and eventually learning something about the culture! Alternate podcasts from Spain and Latin America in order to hear different pronunciation and slang expressions.
Games
Games are a great way of learning a new language while having fun. If you are a gamer (but also if you are just curious to try a new learning approach) you should play your favourite games in Spanish. Start with the games you already know and then try new ones. If you want to meet native speakers, go for a multiplayer game!
Websites
Last but not least, a super efficient way of learning a new language is through the best websites. On the net you can find many valuable e-learning platforms that offer the full package: grammar, vocabulary, pronunciation and plenty of exercises to practice everything. They allow you to organize your time and study whenever and wherever you want. Moreover, they are continuously updated and offer modern and creative approaches.You can also alternatively opt for learning applications or online programs and courses.
Practice online with Global General
The best e-learning platform for learning Spanish is Global General. This online course offered by GlobalExam offers a dynamic and modern yet effective approach. With Global General, beginner and intermediate students can feel at home: this method is tailored for them and their needs: from A1 to B2. We offer 5 languages: English, Spanish, French, Italian and German. Every level of every language requires a minimum number of studying hours to pass and is developed according to the CEFR standards. Here are more details on what we offer:
Plenty of flashcards to train your memory and help you learn new useful words
Simulations to help you practice in real context, for all the competencies
A "did you know" section to help you improve your knowledge of the language
5000 detailed corrections
Personalised feedback from our coaches
Validation of the acquired competencies every 5 simulations
150 hours of unique content
500 audio tracks
With Global General you can learn Spanish from your home, whenever you want, at your own pace and with a modern and dynamic method that suits your needs.
What are you waiting for? Sign up and start learning with GlobalExam today!