Learning a new language is like going on a journey: you can take many different paths, meet many people who will help you on your way, try different experiences, taste a new culture,… If you are learning Spanish, we can suggest some fun ways to embark on this journey! In this article we'll give you some ideas, like:
Creating lists of new words;
Using a grammar book;
Watching movies, TV series and YouTube videos with subtitles;
Listening to music, podcasts or the radio in Spanish;
Going to a Spanish-speaking country as a volunteer or on holiday;
Finding a native speaker for a language exchange;
Using apps or flashcards to learn new vocabulary;
Playing video games in Spanish;
Setting Spanish as the main language on your phone and computer;
Speaking Spanish in front of a mirror;
Lastly, how to learn the basics of Spanish with General Español by GlobalExam!
If you want to know more about these learning techniques, just read on!
#1 Creating lists of new words
Spanish is an extremely beautiful and rich language. It would be a pity to always use the same words. A great way of enriching your vocabulary is through lists. You can create lists of new words you discover: for example, while reading a book in Spanish, write down new words along with their translations and study them. You can learn a couple of new words every day and try to use them in normal conversations (if you don't have someone you can speak Spanish with, you could simply try thinking in Spanish).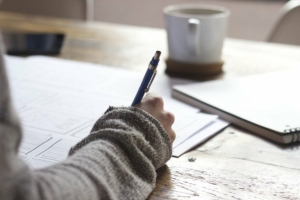 #2 Using a good grammar book
Grammar is vital: if you have some gaps in your knowledge, speaking Spanish will be pretty difficult. Getting rid of bad habits is really hard, so the best thing to do is learning grammar the right way from the very beginning. Choose a good book, study all the rules and practice with the related exercises.
If you don't want to use books and consider them a passé method, you'll also find plenty of online programs, websites and blogs to learn Spanish grammar.
#3 Watching all videos with subtitles
A fun way of learning Spanish is by watching movies or cartoons, TV series or TV shows and YouTube videos! You can start with English subtitles in the beginning, then switch them to Spanish and finally just turn them off! Watching movies or videos in Spanish is not only a great method to learn the proper pronunciation (try to switch between Spanish from Spain and from Latin America, to become familiar with both), but it's also an interesting and interactive approach to discovering the Spanish culture!
Have you ever tried to watch some telenovelas? These TV series from Latin America are rich with idioms and expressions you can't learn through books, so you should definitely give them a try!
#4 Listening to music or podcasts in Spanish
Music is another great way of learning Spanish! If you have an auditory memory, this method could work very well for you!
Listening to the radio, songs or to some podcasts is also a fun way of learning. What's really good about podcasts and radio programs is that they can be about almost everything and that they teach a lot of interesting things. By listening to them, not only will you become familiar with the different accents and pronunciation (try to alternate between podcasts from Spain and from Latin America), but you will also learn something about culture, politics, art or other topics! While listening, write down the words you don't know and afterwards you can look them up and learn them!
Also, if you are interested in learning by listening, you should know that there are videos you can listen to at night to learn Spanish while you sleep.
#5 Going to a Spanish speaking-country as a volunteer or on holiday
Although there are many ways to learn Spanish, a lot of people say that the best way to do it is to go to a Spanish-speaking country. It makes sense, doesn't it? So, why don't you give it a try?
You could plan a trip to Spain or Latin America for your next holiday: it would be a great opportunity to practice, meet locals and learn more about the culture
If you want it to be a meaningful trip, why don't you consider going there as a volunteer? There are loads of organizations that are active in Latin America and that take care of many different issues among which you can choose, including children, the environment, animals, ocean clean-up, culture, education, and many more.
Traveling to a Spanish speaking country will be an enriching experience and it is undoubtedly one the easiest ways to learn Spanish.
#6 Finding a native for a language exchange
If you don't already have a Spanish friend, you should definitely look for one. Why? Well, because learning a new language alone can be difficult, while when learning it with a friend, fun is guaranteed! A native-speaking friend can correct your mistakes, teach you new words and expressions and exchange interesting facts about his or her culture!
Where can you find a Spanish friend, you ask? Well, if you don't have the opportunity to travel, you could look for events (there are many pubs that organize language exchanges) or you could use some websites such as Conversation Exchange, where you can find native speakers who want to learn your language and pair up with them. This is a great way of making new friends, improving your Spanish and helping someone learn your mother tongue! You can support each other in the learning process and exchange great ideas to improve your skills!
#7 Using apps or flashcards to learn new vocabulary
We never stop learning. This is true especially when talking about vocabulary. Even in our native language, we keep learning new words all life long. So, when learning Spanish, you certainly need some help to enrich your vocabulary. A great and fun way of doing it is through the best applications to learn Spanish. There are many apps that can help you with that, through games, exercises and more. Apps are good because you can practice alone, whenever you want (you just need your smartphone) and ten minutes are enough to review or learn a couple of new words.
Another method is through flashcards. What are flashcards? There are different kinds, but the most widespread and classical is the one with the word in English on one side and the Spanish translation on the other. You can practice by looking at either side first, trying to remember the word's translation. More complex flashcards come with sentences (questions which you have to answer). They are a great method of memorizing new words!
#8 Playing video games in Spanish
If you like video games, you should try to play them in Spanish: this is a great way of learning while having fun! You could start with the games you already know and then try new ones directly in Spanish. This is an incredible method to learn new vocabulary and expressions related to something you love. Moreover, you could play in multiplayer mode to find native speakers to play with and eventually become friends with!
In addition to video games, there are many games you can play in Spanish, online or with others.
Finally, you should know that there are also games and methods to learn Spanish while you are driving.
#9 Setting Spanish as the main language on your phone
In order to really become fluent, Spanish should become part of your everyday life. What are the things we all use all day long? You guessed it — our smartphone, tablet and computer. So, why don't you try setting them in Spanish? This way you will really immerse yourself in the language, learn new terminology and expressions and practice Spanish constantly. Also when navigating the net, try to do it in Spanish (use Google in Spanish, read Wikipedia in Spanish, etc).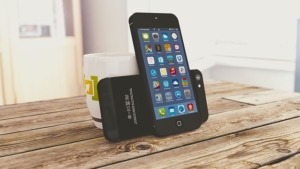 #10 Speaking Spanish in front of a mirror
Imagine you would like to speak Spanish with someone, but you still don't have any Spanish friends or you feel too shy. Why don't you try speaking in front of a mirror? This technique is also used by politicians and public speakers to prepare before a speech. You could practice alone, work on your accent and pronunciation and overcome your shyness.
Above, we've listed ten great methods to learn Spanish, but as you know, there's no limit to creativity! You can always try exciting new approaches to learning Spanish and here we have one last suggestion we especially recommend!
Learning Spanish online with Global General
An excellent way of learning Spanish is… with Global General. A good e-learning platform is a great method to learn a new language: it gives you total freedom and autonomy (you can study whenever and wherever you want) and it offers a dynamic and engaging approach. Moreover, it is regularly updated and simple to use. Global General is a product offered by GlobalExam, dedicated to learners at a beginner or intermediate level. It offers 5 languages: English, Spanish, French, Italian and German and is developed according to the CEFR standards. We have a unique and all-inclusive offer:
Grammar and vocabulary: at the beginning of every unit you'll learn five new words and a grammar rule
Exercises to test what you have just learnt
Simulations to help you practice in real contexts, for all the competencies, both spoken and written
Flashcards to train your memory and learn new vocabulary
A "did you know" section to help you deepen your knowledge of the language
5000 detailed corrections and explanations
Scores to verify your improvements
Personalised feedback from our coaches
Validation of the acquired competences every 5 simulations
150 hours of unique content
500 audio tracks
If you are looking for a dynamic, modern and all-inclusive method, you should definitely try Global General. You can learn Spanish at your own pace, yet with the help of competent tutors, whenever and wherever you want.
Sign up on our website and start learning Spanish today with GlobalExam!