There are many ways to learn Spanish, but one of the most practical is through videos available online that allow you to do it at your own pace in a fun and visual way. Platforms such as YouTube have channels that publish videos in Spanish to learn in a simple way, which are aimed at people who want to learn Spanish online even if they have a beginner level.
If the subject interests you, these are the points that we are going to discuss in this article:
The 15 best YouTube videos to learn Spanish from beginner to advance levels;
Learn Spanish with videos: advantages and disadvantages;
Tips for learning Spanish;
How to learn Spanish fast and easy with General Español, our language-learning course!
Let's do this!
The 15 best YouTube videos for learning Spanish
There are so many ways you can use to learn Spanish. You can choose a classic method such as books or you can go for applications, e-learning websites, and online programs. You can choose to do it while having fun, through learning games or relaxing listening spanish songs or podcasts. You can choose to learn Spanish while driving or you can choose to learn Spanish while sleeping. Finally, you can simply choose to watch cartoons and movies, TV series and TV shows, telenovelas or even videos. Currently there is a great offer of videos on the internet, free or paid, with different methodologies and that can be recorded entirely in Spanish or in several languages. We present below a selection of the best videos to learn Spanish on YouTube according to your language level.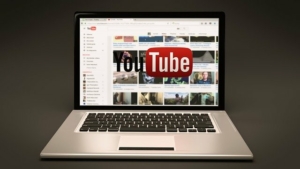 The best 5 videos to learn Spanish for beginners
The Butterfly Spanish
This channel is perfect for beginners. The host, Ana, gives her lessons in Spanish and English, which is why she has more than 600.000 subscribers around the world. If you are just starting to learn Spanish this is your video.
Your Spanish School
This YouTube channel is focused on grammar and vocabulary. Its videos are 100% explanatory, and they are great for initial levels because they are very visual. In addition, you can see all the grammar as you would learn it in a book but in an audio-visual way. The channel is run by Elena, a Spanish teacher with many skills who explains the lessons.
SpanishPod101
The main objective of this channel is to teach you how to speak, listen, read and write in Spanish. This channel consists of video lessons that, in addition to offering you information related to learning the language, also deals with other aspects of its culture. They are short videos of 2-4 minutes. The channel can also be viewed with English and Spanish subtitles. That is why viewing SpanishPod101 is very useful both for beginners and advanced students.
Real World Spanish Lessons
Perfect for beginners, this channel covers plenty of topics, including "learning Spanish while you sleep", common speaking mistakes, verbs and vocabulary. One of the best things about this channel is the conversational tone they use. The natural way they speak makes you feel that you are chatting with friends instead of studying. A different skill boost for learners!
Dreaming Spanish
New learners will love this channel. The content is very basic, highlighting beginner phrases and foundational vocabulary. It's a super fun way to grab a whole lot of the language without investing a huge amount of time.
The best 5 videos to learn Spanish for Intermediates
Why not Spanish?
It is a YouTube channel to learn Spanish through two hosts: María (Colombian) and Cody (American). In this channel they upload many videos talking about their daily life and many of the explanations are sometimes done in English. We highly recommend it for intermediate levels.
Professor Jason Spanish
Professor Jason offers a series of comprehensive free Spanish videos that cover many different aspects of grammar and speech. For example, the placement of adjectives, when and how to use the subjunctive, and asking and answering questions. There are videos for beginner, intermediate and advanced Spanish language learners. They last for 20 to 30 minutes.
SpanishDict
This channel videos are always good because they're well produced, crisply presented and also well structured and organized. All the basics are covered and there are even separate videos focused solely on pronunciation of the words. The Spanish lessons fly by at a comfortable speed and feature interactive elements so there's no chance of nodding off.
Español con Juan
Juan uses his experience as a former Spanish professor at the University College London to help you advance your Spanish. From levels A1 to B2, he immerses you in the Spanish language with personal anecdotes, interviews, stories, and of course, grammar. With his gestures, props, and animated personality, Juan will surely take your learning to the next level.
Spanishpodcast.net
Their 10-15 minute Spanish-only videos provide lots of examples of how to use different grammar concepts and vocabulary words in context. Alex, the host, clearly teaches idioms, grammar, vocabulary, and pronunciation.
The best 5 videos to learn Spanish for Advanced students
Daniela Bos
The channel of the Mexican Daniela Bos is a great resource for learning new words for intermediate and advanced students. Also, it seems that Daniela creates videos on almost any topic: from moments of her daily routine to interesting facts about current events. Daniela's style is laid back and easy to follow. It has a very clear pronunciation with which in addition to learning about different topics, you will also increase your vocabulary.
María Español
This channel is perfect for fluente/advanced learners. This Spanish teacher hosts episodes with useful spanish cultural information while powering up language skills. It is a great way to pick up some useful conversational vocabulary!
Fundéu español urgente
This channel is for higher level learners, but they have great tips about common mistakes that even native speakers may make. Although many of their videos are short clips with writing only, they also publish occasional vlogs which can be very useful for more advanced learners.
Spanish with Vicente
Vicente is an experienced Spanish teacher, YouTube personality, and DELE examiner at the Instituto Cervantes. He uses his deep understanding of the Spanish language to help you gain insight into expressions in the Spanish language.
Curiosamente
Curiosamente is actually an animated science and culture channel for native speakers. But, the engaging animations and information make it an excellent resource for practicing listening comprehension and expanding your vocabulary.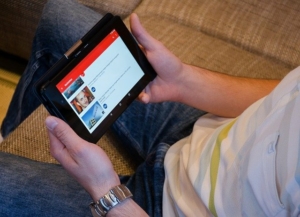 Learn Spanish with videos: Pros and Cons of this method
New technologies have modified our customs and our ways of doing many things in our daily lives. Learning a language thanks to audio-visual support is very common today, so much so that many teachers use them for their courses in the classrooms.
Pros
The advantages of learning Spanish with videos are numerous:
You can do it at your own pace, wherever and whenever you want. That is in fact one of the best ways to learn Spanish efficiently on your own.
You can retake the lessons as many times as you need them.
The supports are diverse and varied and adapt to different levels with methods and styles for all tastes. You can choose the one that best suits your needs.
They allow to learn, thanks to the image, non-verbal elements of the language. In addition, images always motivate learning more than written support. That is definitely one of the easiest ways to learn Spanish!
There are many free or affordable videos that allow you to learn the basics of the language and refresh your knowledge.
Cons
This type of learning also has its disadvantages:
It requires a greater capacity for organization. We advise you to set achievable goals, to watch the videos on a regular basis and to make a plan of what you want to learn per day.
You must spend a little time choosing the best video channels since the offer is huge. We hope that with this article you can make your choice easier.
You must be more persistent since learning at your own pace and on your own requires greater motivation.
The simple viewing of these supports does not guarantee lasting learning. You must see them several times to retain the lessons, which, luckily, is easily possible.
Tips for learning Spanish quickly and on your own
If you have decided to learn Spanish with videos and/or have begun to visualize the ones that we have proposed, we are going to give you a series of tips so that your learning is optimal.
#1 Be patient
Select the channel and videos that best suit your needs. Most of them are organized by levels and topics, so it is good to know what your starting level is, the topics you want to reinforce and how far you want to go to choose the videos that will help you the most.
#2 Invest time learning
Check out a schedule and a few hours of daily dedication. You can organize yourself by level blocks and do them little by little, viewing the supports several times if necessary.
#3 Watch videos in Spanish
If you are not yet very familiar with the language, opt for videos in Spanish with subtitles in your language or in Spanish, which will help you to follow the oral explanations more easily. Reinforce the videos with the practical exercises that are proposed in most channels to be able to put what you learn into practice. In addition, take advantage of any opportunity to practice the language, whether online or in person, with friends or on the street.
#4 Read and write
Lean on other resources that allow you to deepen and complement your learning. Movies, series, books, and newspapers with very good options to complete your learning with videos. Reading and writing will help you improve your command of the written language. Write down the words you learn from the videos and try to use them in your daily life. 
Improve Spanish thanks to Global General
If you want to learn Spanish in an easy and practical way, wherever you want and at your own pace, we advise you to sign up for the Global General of GlobalExam. An interactive and easy-to-use training platform where you can learn Spanish online or improve your level, aimed   mainly at people with a medium or beginner level.
With the Global General you will have access to a series of academic itineraries adapted to your needs, which will allow you to acquire the necessary knowledge of the language in a playful way and will make you feel more self-confident. GlobalExam always puts at your disposal a series of revision sheets accessible as well as detailed corrections for each question, so that you can learn Spanish without stress, progressing quickly and efficiently.