Studying abroad in the USA with the TOEFL
Who hasn't dreamt of living in the States, with celebrities filling the streets, burgers available at all hours, its great cities and its prestigious colleges? There's an opportunity for every student to study abroad for at least a semester with an international programme such as the Erasmus. The United States present various interests for students, from highly prestigious universities one only dares hoping to join (such as Harvard, Colombia or UCLA) to a peculiar lifestyle and gastronomy that draws young adults overseas.
Prerequisites
In addition to minimum academic grades, a good score to an English language test such as the TOEIC, the IELTS and particularly the TOEFL will often be required. Thus, a high score at the TOEFL will be your ticket for American colleges. The more academically prestigious a college is, the highest TOEFL score it will demand. For instance, a college such as Harvard University in Boston will require a minimum score of 100 points at the TOEFL IBT (Internet-Based Test). A less prestigious university such as PACE college in New York will require a 80 points score. Elsewhere, the Oregon State University will only expect a score superior to 70 points.
To learn more about the registration process and how to send your score to US universities check our articles. We also have written some articles to help you find test centers in Canada, in Germany, in Belgium, in Switzerland, in Ireland, in UK, in the US, in China, in Manila, in Brazil and in Netherlands.
Students' experiences of studying in the States
'My year at Whitworth University in Washington State was unforgettable. Choosing a small college made integration easier. There, I learned to leave my comfort zone to enjoy the incredible experience that was this school year. Living in the States had always seemed unattainable to me, but after passing the TOEFL with a score over 80 points, I was able to live my own 'American Dream' during this college year'. Léa
'I'm not really sure why, but I've always been fascinated by this country, and when I applied to an exchange programme to study abroad in the States I never thought I would be accepted. The lifestyle I've experienced there was of high quality, and I met so many new people. For me, it was much more than a linguistic trip. I've also had the opportunity to live on campus, which helped my immersion to student life.' Matthieu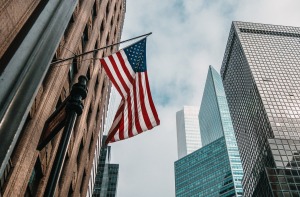 'I was lucky enough to leave for a year in an American college in Florida. At first, I did struggle to adjust to the American culture, but I adapted to it quickly. I lived on campus with other students, which made it easier to meet more people than I would have, had I lived outside campus. I didn't have as many classes than in France, but much more individual homework. Teachers often asked my opinion, which was very rare in France. It was more than a linguistic trip: it was a life experience'. Marie
Paper work & Visa
It isn't always a walk in the park to leave to study in the States: there are a number of administrative steps to follow. Formalities are lengthy and costly. Before leaving, you will need to consult the American Ambassy in Paris to obtain the Visa allowing you to study there. The F-1 non-immigrant student visa is compulsory for all students seeking to study in the States.
In order to obtain this Visa which you will have to pay, you will have to prove that you have the financial means to spend a year in the States, as well as show the document attesting you've been accepted to an American college.
You will then be called at the Ambassy for a personal interview -in English. If you've passed this interview, the Visa will come between 48 hours and 72 hours after the interview. As for the Visa costs, it will take 130 euros for the Visa demand in itself, to which you'll have to add 148 euros for the actual Visa fees.
What are the perks of the GlobalExam website?
The main advantages to the GlobalExam website are the mock exams following the guidelines, the grammar and vocabulary sheets available on the platform, as well as the advices and strategies laid down there to help you succeed the test. We have also set a revision planning including follow-up and motivational emails to keep students focused on their goals.
We are offering you a programme and best resources for your preparation with almost granted success, if you follow it correctly, to reach a score high enough to be accepted in the English-speaking college of your choice thanks to your improved English level.
Candidates using our training platform for the TOEFL have a reputation for obtaining high scores thanks to the drastic training we offer. After 30 days of training with our programme, you will find an average increase of 10 points on your initial score. Moreover, we are committed to frequent broadening of the tests, including exercises made by specialised teachers granting you better results.
We are making sure to perfect not only your speaking level, but also written and oral comprehension. Start with a free TOEFL IBT sample test on GlobalExam!