It's no secret that learning the Marketing Vocabulary is essential to increase your revenue, convert strangers into clients, and nail the interview for your dream job.
We here at GlobalExam can teach you everything you need to know about the marketing vocabulary in simple English for quick and easy learning. We have written this simple guide where you can learn about:
The meaning of marketing;
The marketing vocabulary terms;
The digital marketing terms;
Marketing/Branding & Content marketing terms.
So without further ado, let's dive right into it and learn English the correct way!
Whether you wish to take the IELTS, TOEIC, TOEFL, CAE, FCE, BRIDGE, BULATS (Linguaskill) or even the BRIGHT ENGLISH, you need to enhance your English vocabulary in order to prepare for your test. We have have made a long list of vocabulary worksheets:
What Exactly Is Marketing and What Is Its Purpose?
Let's start from the very beginning and understand the meaning of marketing. Basically, marketing is the business (or action) that a company takes to promote a product or a service.
Today, all companies and organizations must implement marketing in their strategy to ensure their growth and success. The company can adopt many marketing techniques to increase the sales of their products or services they are promoting. In a nutshell, marketing is one of the most important key aspects of any business.
The benefits of marketing go beyond raising awareness about your brand. It can also make it trustworthy and unforgettable to clients. Perhaps, even to those who have not become your clients yet. Of course, all this will help you generate traffic, qualify leads, increase your revenue, and help achieve your goal.
If you are building a company from scratch or haven't been hitting your target, you must take a look at your marketing strategy and figure out the best that can work for your business.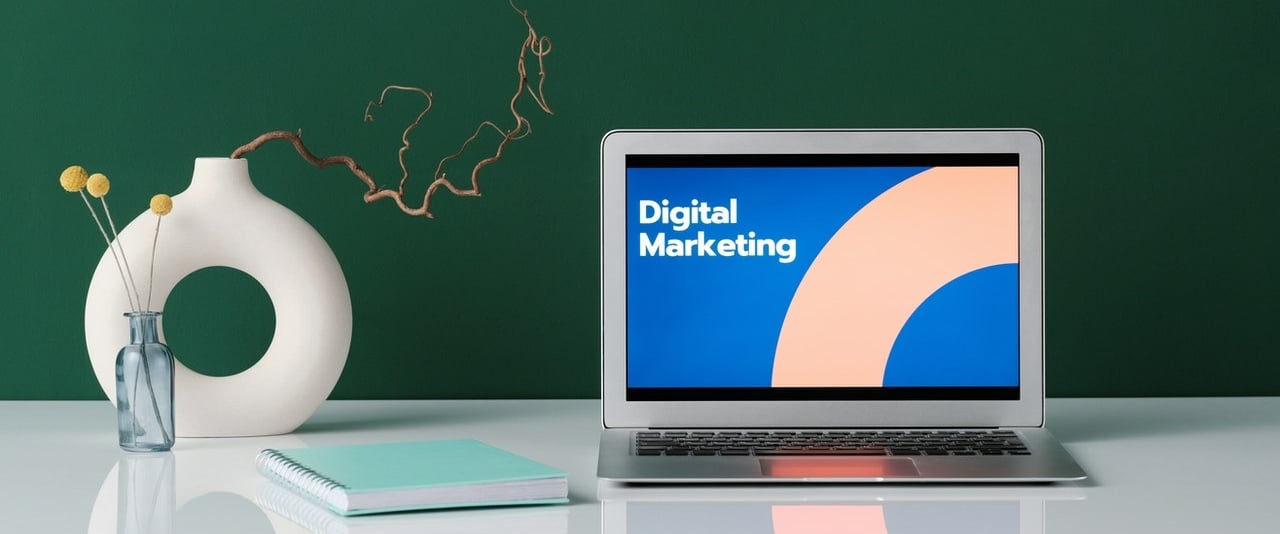 Marketing Vocabulary: List of Essentials Terms to Know
Want to run smart, impressive marketing strategies for your company, service, or organization? Learn the marketing vocabulary terms! You will find yourself understanding others perfectly, speaking to customers and vendors confidently, and you will sound extremely professional and smart… Trust us, it's important.
Although there are hundreds of words to learn, we decided to focus on the most common ones that everyone uses in a simple, easy-to-read table.
Don't forget to bookmark this marketing vocabulary worksheet to have a handle on these words anytime.
| Words | Definition and meaning |
| --- | --- |
| A/B Testing | Comparing two different alternatives (A and B) to see which one works best. |
| Bounce rate | The percentage rate of people visiting your website, not getting impressed, and leaving. They don't click on anything or go to any other web page. |
| Landing page | The page you "land on" after clicking a Google search result or an ad. |
| Conversion | When someone subscribes, downloads, or requests more info about your product means they "converted". A conversion happens whenever a user does a specific action on your website. |
| SEO (Search Engine Optimization) | A few practices you follow to help make your website show up on the very first page of Google to be easily found by potential customers when they look up a product like yours. |
| Inbound Marketing | Doing marketing actions to help people ( who are already interested in your product) come to your website, like providing valuable content on your blog or social media accounts. |
| CPL (Cost Per Lead) | A lead is someone who showed interest in what you provide by leaving their contact data, contacting the company, or sending an email. A CPL is how much it costs you to acquire this lead. |
| CPC (Cost-Per-Click) | A matric to determine the amount of payment for ads based on how many clicks the ad will receive. It's mostly used for marketing campaigns with Facebook Ads and Google Adwords. |
| CTA (call to action) | It's the finishing push to encourage the customer into purchasing your product/service. BUY NOW and Request a Quote are some of the examples. |
| Engagement Rate | The total number of likes, comments, and shares that your social media posts receive from the followers. |
| B2B Marketing | It stands for "Business to Business" marketing, and it's when one business markets its products to another business |
| B2C Marketing | It stands for "Business to Consumer" where the company markets its products directly to the public. |
| Ecommerce | Selling products on an online store. |
| KPI (Key Performance Indicator) | A type of measurement performance to evaluate the employee's efforts. |
Digital Marketing Vocabulary List: Most Common Words
Today, those who market their products online have more chances to get clients than anyone who isn't, regardless of who offers better quality. Basically, digital marketing is a big deal, and it's important you understand it.
Internet advertising and online marketing are only synonyms of digital marketing, which is a way to connect you with potential customers online. There are many strategies for this type of marketing, but in general, any effort you make online is what we call Digital Marketing!
Some of the greatest marketing examples are blogging, social media, emails, and PPC marketing. They all have one goal: introduce people to your company and convince them to make a purchase.
Digital marketing terms to help in a campaign
The payment made for every time a user clicks on your ads. For example, Facebook ads are a form of PPC where you pay to get users into clicking on your ads.
Yahoo, Google, and Bing will allow you to put an ad on their search engine results pages for a specific amount of money.
A free and organic way to use social media platforms for marketing your products, just like SEO (we explained above).
CRO (Conversion Rate Optimization)
Improving the user experience to get more conversions (we explained above).
A metric to measure how many users clicked on a hyperlink, image, CTA in an email, landing page, ads, etc.
One of the oldest marketing methods is to use emails for marketing your special deals or promoting events to your target audience, once you have their contact information.
ESP (Email Service Provider)
A software service to help email marketers to send email campaigns to their subscribers.
Paying someone else (business or influencers) to promote your products/services on their platforms.
Marketing & Branding Vocabulary: List of the Most Common Words
Many people confuse marketing and branding due to the many similarities, so before learning the difference between each of them, let's find the difference in their definitions first.
Branding is the practices you make to shape your brand to define your company, including who you are, your logo, your values, and whatever makes you special and unique. Marketing, on the other hand, is the tools and strategies you actively use to promote your company.
Here is a table to help you understand the differences with ease:
| Marketing | Branding |
| --- | --- |
| It comes after Branding | It comes first |
| It drives sales | It drives loyalty and recognition |
| It gets the attention | It keeps the attention |
| Its strategies come and go | It remains forever (till you want to change) |
| The main impact on the leads | Equal impact on the customer and your team |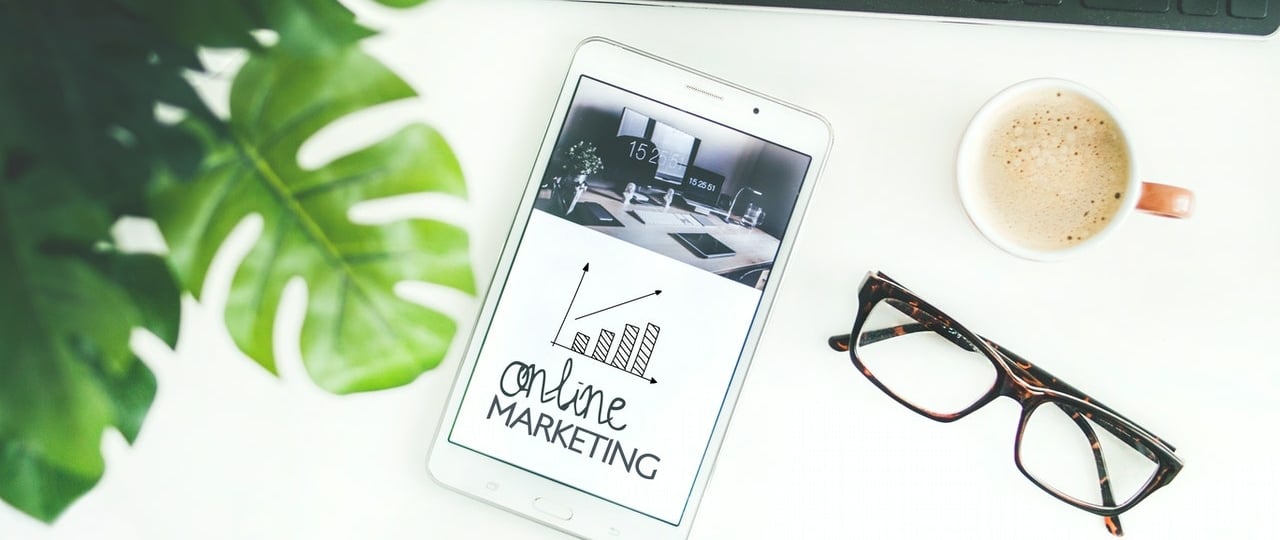 Content Marketing Vocabulary: List of the Most Used Words
Content marketing is the core of any business's successful marketing strategy. Instead of pitching your product or service directly, you provide relevant and well-adjusted content to help customers find solutions to their issues with your product. For example, if you are selling olive oil, explain in the content all the benefits of this oil and how it can transform the client's health and overall lifestyle with its powerful natural properties.
Content marketing vocabulary terms to be familiar with
Here are the most common ones:
It's when you collect content from several sources, correct it, and put it together into one piece.
A content that can be displayed based on the data of the subscribers, including gender, age, interests, country, etc.
The text used in a hyperlink. Users constantly click on a word or phrase that is underlined and in blue. When clicked, they take you to a different page.
Any written piece is called an article, and they are usually very informative and over-explain a specific topic.
The best way to drive quality traffic to your website is by marketing articles. You can generate links to the content to boost the rankings of your website on search engines.
Using content from a different source and posting it on your website automatically.
Writing online marketing content or advertising content that helps generate traffic.
Practice and Improve Online With Globalexam's Help
GlobalExam is a training platform for language certification exams, such as TOEIC, TOEFL, IELTS, TCF, DELF, etc. We are the first e-learning platform that is 100% dedicated to online preparation for language tests, and we believe that to get certified, you have to work on language skills and prepare seriously for the exam. This is the reason we provide 27 tests in 5 different languages in TOEFL, TOEIC, TCF, DELF, and more!
Our platform offers training that includes several exercises per each section, exam mode that allows you to perform tests in real-test conditions, statistics and proficiency to learn about your shortcomings and strengths, revision sheets with grammar and vocabulary corrections, and revision planning mode to be guided on the exercises over a given period of time.
Join us today!