Money is undoubtedly one of the most important things in life, and making payments is something we do everyday. Therefore, if you're learning English and are struggling with vocabulary regarding money and payment, take a look at this vocabulary sheet. We'll be going over:
A list of words used for payments;
Various banking idioms.
Read on to learn some easy vocabulary terms.
Whether you need to take the IELTS, TOEIC, TOEFL, CAE, FCE, BRIDGE, BULATS (Linguaskill), BRIGHT ENGLISH, or if you simply wish to learn English from scratch, you need to enhance your English vocabulary in order to prepare for your test. We have have made a long list of vocabulary worksheets:
What Is a Payment? How Exactly Can You Define It?
A payment is the act of settling a purchase; giving a sum of money for a good or service.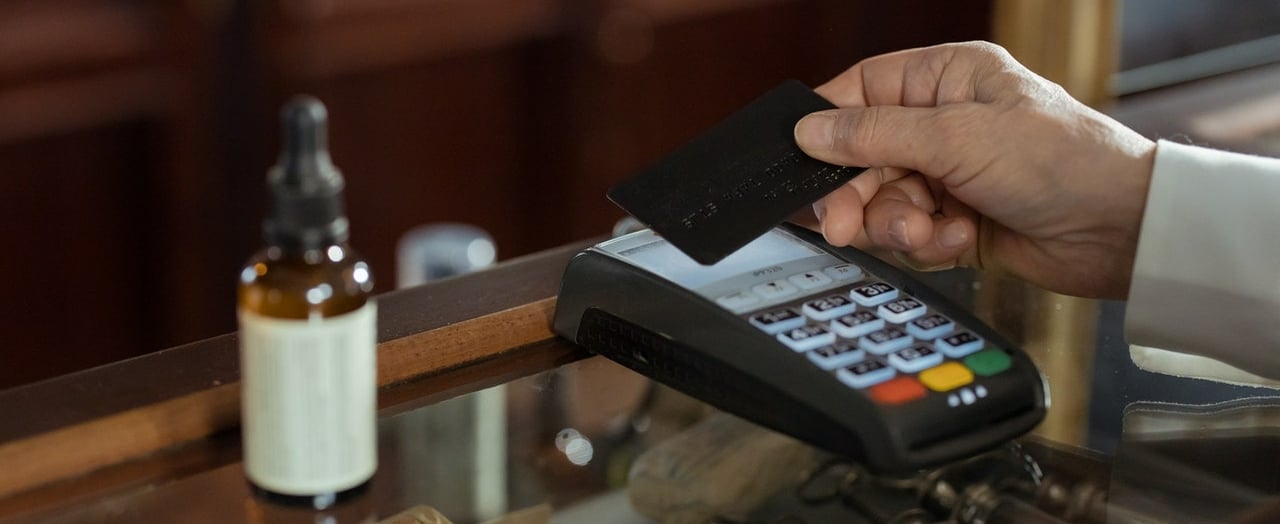 Most Common Payment Vocabulary Terms & Words to Learn
Account:
A private access that a bank opens for its clients to deposit their funds regularly. The client can use it either to make purchases or to receive money.
Agios:
Overdraft charges you must pay when you have exceeded your payments related to your bank credit.
Automatic teller machine (ATM):
A device that allows a bank user to withdraw money from his or her account without having to go to the bank's counter.
Backoffice:
An interface that enables all the administrative and operational tasks that a customer doesn't need to perform when making a purchase.
Bank:
A financial institution that provides financial services such as: collecting savings, receiving deposits of funds, granting loans, managing payments.
Bank card:
It's a small plastic card owned by a customer holding a bank account and which allows him to withdraw or transfer funds, or to pay a seller or supplier of a good or service outright.
Banknote:
It's a means of payment mainly made of printed paper, most often printed by a country's central bank or currency board.
Bankruptcy:
This is the situation of someone when he or she can no longer meet his or her expenses and his or her debts are too huge.
Bill:
A document serving as evidence in the sale of a product or service.
Bitcoin:
It's a virtual currency created in 2009 by an unidentified person whose pseudonym is Satoshi Nakamoto. It's not issued or administered by a banking authority but on the blockchain protocol of the same name.
Blacklists:
A list of names, countries, or otherwise, considered by a bank, an authority or group to be objectionable, which should be excluded and cannot be trusted.
Branch:
It refers to the commercial premises in which banks welcome their customers to carry out banking transactions.
Capture:
A procedure to secure funds in the cardholder's account, then to place them in a 'pending debit' by his bank once the transaction has been authorised, then they will no longer be available to the cardholder. The capture is finalised once the money is encashed by the seller.
Card scheme fees:
Fees charged by card networks for any transaction using a bank card. These fees vary according to the nature of the card, the cardholder's bank's location, and the payment platform used, as well as the method of payment, be it online or physical.
Cash:
It's a word used to name sound money, in banknotes or coins.
CentralPay:
It's an online platform card networks for the digitising and optimising of payment processes.
Chargeback:
It's the cancellation of a payment made on a site as a result of a claim by a customer.
Charges:
are the fees owed by a customer to carry out a transaction, supply a product or provide a service. They can also be due to irregular functioning of a bank account or to payment incidents.
Cheque:
It's a paper note by which a person holding a bank account gives an order to pay, either to himself or to a third party, the sum of money is to be taken from the credit.
Chequebook:
A booklet with stumps, containing a number of cheques that a banker provides to an account holder.
Coin:
A small struck metal disc used for small payment.
Contactless payment:
Make a purchase by simply touching the payment terminal with a payment card or mobile phone.
Counterfeiting:
The offence of making, holding or using forged money.
Credit:
Money inflows in your bank.
Credit (ask for a):
A credit can be an advance of money by a bank to be reimbursed with charges.
Debit:
It means any outflow of money, when you make a purchase, a payment.
Deposit:
The transaction in which an individual remits his or her bank a sum of money to be held in safekeeping in accordance with specific terms.
Differed payment:
The payment isn't processed at the moment of the sale. The account is debited after a certain period of time. The acquisition date and the payment date are therefore different.
Drawee:
The financial institution to which a debit payment item is directed and which is under obligation to settle the stipulated transaction.
Funds:
They are assets held in a bank which the bank has the right to use for its purpose, but which it must return according to specified terms.
Gift voucher:
A non-nominal payment of a pre-fixed amount, issued for the use of local authorities or individuals and accepted by accredited shops.
IBAN:
The IBAN (International Bank Account Number) is the number identifying an account. With the transition to the SEPA standard, the debtor's IBAN is sufficient for a direct debit for national and cross-border transactions.
Instalment:
Divided paiement for a purchase or a debt in a number of times.
Method of payment:
A system, technical tool or other aid that enables the use of money for expenditure or transaction purposes.
Money:
Money is a means of exchange, most often in the shape of banknotes and coins, a company accepts them to pay for goods, services and all kinds of expenses.
Money laundering:
It consists in concealing the source of money or property derived from criminal activities.
Payee:
Person to whom a payment is destined.
PayPal:
It's an American company providing a worldwide online payment service system.
Payslip:
A mandatory document sent to an employee by his or her employer for each payment of salary, with details and the final amount.
PIN code:
Also known as a personal identification number, or a confidential code, it's a code of at least 4 digits, designed to authentify the holder of a bank card.
SEPA:
It's the acronym for Single Euro-Payment Area. It's a project that aims to create an integrated European payments market for organisations and citizens who make or receive payments in euros.
Stopping payment:
It's a procedure to invalidate the use of a bank card or cheque in certain circumstances, or to block a direct debit.
Transaction:
The commercial operation that follows the approval of your customer's means of payment's debit. It represents the cashing of the agreed amount.
Visual cryptogram:
It usually refers to the last three or four digits on the back of a credit card. They are meant to ensure online payments.
Wallet:
Account opened by a payment establishment used for the exclusive purposes of payment transactions.
Whitelist:
A list of clients who could bypass the defined or usually set filters. For example, it allows you to join a list of trusted users, regular users, acquaintances etc.
Wire transfer:
It's a banking method whereby a holder authorises his or her bank to credit a third party's account by debiting his or her account.
Withdrawal:
The operation through which an account holder withdraws cash from his/her account, either at an ATM using his/her card or at a bank branch.

What Are the Most Common Banking Idioms? Simple Examples
You will find in the below paragraph useful banking idioms you could use:
'When a dictator dies, a Swiss bank closes' meaning all dictators hide the money they had embezzled in anonymous accounts in Switzerland.
'Learning is storing gold in the bank of your mind' meaning learning is the wealth of the mind.
'Honesty in business is having money that you deny to your creditors in your bank account' meaning honesty doesn't exist in business.
'Nothing can resist a banknote. It's an open sesame as well as a weapon' meaning money has a great power in the world.
'Running a casino is like robbing a bank but without cops' meaning casinos are tricksters.
'A bank will lend you an umbrella when the sun is shining and take it back when it rains' meaning banks only care about making money.
'Friendship is a bank, to which one must always remember to deposit' meaning nothing is more precious than friendship.
'If people were to figure out the banking system, I think there would be a revolution before daybreak' meaning banks are taking advantage of people.
'Happiness is a tricky balance between banks and beds' meaning the world is driven by sex and money.
'Good resolutions are vouchers drawn on a bank where one has no account' meaning good resolutions aren't reliable.
'Save the moments of happiness, in the bank of your heart, you can make a withdrawal in case of need' meaning happiness is rare, keep it safe.
'When there is no other worship than about gold, it's at the Stock Exchange that one teaches religion, and one draws morals from the Bank' meaning when greed prevails, human values disappear.
'If the climate were a bank, the rich nations would have saved it by now' meaning rich countries are unaware that climate issues endanger the world more than a shortage of capital.
'The bank is a coon trap'. This is a wordplay between account and coons.
Learn and Improve Your English With Globalexam's Platform
GlobalExam is the online platform you need to learn English in fun and innovative ways. We put at your disposal the talents of our outstanding teams and the most efficient methods to help you progress rapidly and successfully!