How do I find an IELTS centre in Cardiff?
Cardiff has a number of places where you can take IELTS. You may need IELTS for admission to a university, or you may need IELTS for a job. Since IELTS is accepted everywhere in the U.K., it is your best choice for an English proficiency test.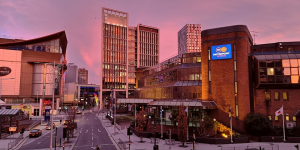 To learn more about the details of registration at IELTS test centres in Cardiff, read the rest of this article.
Registering for IELTS
Ask yourself this: Which version of IELTS do I need?
There are three versions of the IELTS test in the U.K.:
Academic: This is the version that is normally required for admission to a university or college. It has a much more academic focus, and it is more difficult.
General Training: This is the version that is required by some employers and some immigration. It is very similar to the Academic version; however, the writing and reading sections are related to everyday tasks rather than academic ones.
IELTS for UKVI (Life Skills): It is a new English language test that is designed to meet visa and immigration requirements in the United Kingdom. It is intended for certain visa categories and other immigration purposes. The test assesses candidates at the A1 and B1 levels of the Common European Framework of Reference. Tasks reflect the everyday needs for communicating in an English-speaking country.
Registration online
There is a list of certified IELTS centres in the Cardiff area shown below. You can select any one of them. Then click on the link. You complete the online form that is found on the website. It is necessary to prove your identity; therefore, you will need to upload a JPEG, GIF or PNG file of your ID. The file has to be less than 1.5 MB. A valid government ID is required for registration. Normally, this will be a passport or the U.K. National Identity Card. The uploaded files must clearly show your photograph, the ID's number and your signature.
Usually, you pay with a credit or debit card. You should inquire as to what the test centre accepts as payment. Fees are in pounds sterling. You normally have to pay the fee when you register.
Registration in person
You basically follow the same procedure as with online registration; however, you complete a paper form and need to provide a photocopy your identification. You can visit a test centre and complete the forms. Check the test date that you would prefer on the form. In addition, you should mark an alternative test date since your first choice of test date may be full.
There is no limit to how many times a person may take the IELTS test.
How will I know what my IELTS results are?
You will receive a Test Report Form (TRF). It is the official document that shows your test scores. The TRF is released on the 13th day after you write the IELTS test or 5-7 days for the computer-delivered IELTS. A test centre may mail your Test Report Form to you, or you can go pick up in person. Check the arrangement at you chosen test centre.
It is important to check the Test Date and Results Chart for the suggested test dates in order to allow sufficient time for you to meet any submission deadlines.
IELTS test centres in Cardiff
These locations offer IELTS tests in or near Cardiff. Click on the links for information, details of times, dates, fees and directions to the locations:
British Council – Cardiff University
Email: [email protected]
Website: http://www.cardiff.ac.uk/for/prospective/international/english-foundation-courses/english-language-programmes/ielts.html
British Council – IH Bristol
Email: [email protected]
Website: http://www.ihlondon.com/exam-centre/ielts-exam-centre/register-for-an-ielts-test/
British Council – University of Bath
Email: [email protected]
Website: http://www.bath.ac.uk/asc/take-an-ielts-test
Note that you are free to choose any test centre you prefer. Here are others IELTS test centres in UK:
What do I need to bring on the test day?
You will need to prove your identity. Bring the same official government ID that you used to register. You may be refused permission to take the test if the ID is different.
Bring something to write with. Pencils are best to fill-in the score sheets for the listening and reading section and for the writing section. An eraser is very helpful, too.
Basic IELTS tips
Become familiar with the test format. Familiarity with the format improves confidence, and it will improve test performance.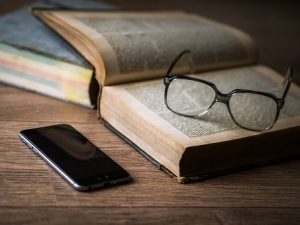 Use online materials. There are many to choose from. A book of practice tests is helpful. Take an IELTS preparation course, or hire a tutor for individual lessons though private lessons can be expensive. Time management is critical to your success on IELTS. Schedule times to study and stick to them and have clear objectives. Without planning and clear objectives, you are much less likely to succeed.