Meeting a client for the first time or welcoming when they come to visit can be a daunting task in any language and English is no exception! There are plenty of phrases to make it less of an ordeal though. It's important to be able to welcome the client and leave them with a positive impression when it's time to leave. There might be a number of people who meet the client during a visit to your business premises, from receptionists to managers and directors and there will be English phrases to be considered for each of these interactions.
Arranging to meet
Before actually meeting, it will of be necessary to contact your customer or potential client to arrange to meet. There are some English phrases that will be suitable to do this:
Can we arrange a meeting;
…to talk about our new products and services?
..to follow up on our telephone conversation?
You'll also need to arrange a time and a place to meet and the following phrases should help:
Is… okay?
Is… good for you?
What time are you free?
Are you free on/at…?
Can we meet on/at…?
You can respond with:
…is good/fine for me.
I'm free on/at…
Could we change it to…
That would be perfect!
Welcoming a visiting client at reception
When a client arrives to your office, the first person they are likely to meet will be the receptionist and there are some standard phrases for them to use:
Good morning. Welcome.
Can I take your name please?
Can you sign here, please?
This is your visitor's pass.
Take a seat. … will be right down.
Showing a client around
When your client arrives it's likely that you'll start off with some small talk before you get to showing them around. Here are a few common phrases that can be used when your client arrives.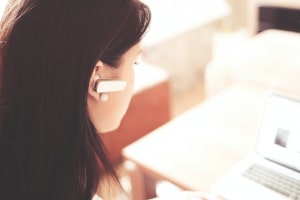 Did you find us OK?
How was your journey?
Would you like a coffee? 
Let me show you around.
Introducing a client to other people
When introducing someone in your office, it's common to give their name, title, role, and any other relevant information to help start a discussion.
This is …, and that's…
He's in charge of…
Let me introduce you to…
She recently worked on….
Saying goodbye to a client
After you've met your client and it is time to say goodbye, it's worth remembering that just as first impressions count, so do last impressions! Make sure you send your client on their way feeling happy with the final exchanges of your meeting.  This can be helped by using some polite goodbye phrases:
It was such a pleasure having you with us today.
You're always welcome to call us with any questions.
We will be in contact again soon.
I'll be in touch soon!
When saying goodbye to a client it's always a good idea to mention that you'll be in touch soon and if it's your first meeting, it's a good time to swap business cards. Business relationships like any other relationship take time to cultivate and the more you time you put in, the healthier the relationship will be!
Have you ever had to deal with dissatisfied customers in English? It's also important to know how to handle the situation if something goes wrong.
How can the Business English course help me?
Greeting a business client is just one situation that you might come across in a workplace setting. GlobalExam's Business English course is an online training course that covers a multitude of other workplace situations such as:
Language specific to particular career paths such as marketing, communication, Human Resources, purchasing, sales and management are examined along with courses for those who want to follow careers in tourism, banking or logistics. Start practicing with our online Professional English course on the CSM sector.
On the course you'll find hundreds of different workplace situations with related exercises, activities and videos featuring our team of native English speakers.  There is even the opportunity to create a professional CV in English too. 
A level test can be done at the start of the course to decide whether you'll start at beginner, intermediate or advanced level and all participants receive a certificate of completion at the end of their course.  So, whatever situation you want to practise for, start the Business English course today!