The phone rings, it is a foreign number. What if the call is in English?! In this latest post, you will pick up some tips on how to answer the phone professionally in English. Every conversation is different, of course, but you will learn here some key words and phrases:
to answer the phone professionally,
to answer the phone in English,
to take a message over the phone, and
to schedule a meeting over the phone.
Are you ready? Then let's go!
How to answer the phone professionally ?
Here are some things to think about regarding how to answer the phone professionally in English:
Answer the phone quickly… but not too quickly. There is a balance to be struck between answering too fast before the caller is totally ready and, on the other hand, answering too slowly which could lead to the caller becoming frustrated with the wait.
Use appropriate language: be courteous and professional. You may be the first point of contact between the caller and your company. Remember that first impressions count!
Be ready to take notes: have a pen and paper on hand to jot down a message or someone's contact details.
And finally, some companies, especially larger ones, require people to use certain phrases or vocabulary. Is this the case where you work, or could it be where you work next?
Answering the phone
In this section, you will see two example phone conversations of people at work answering the phone in English. The caller in this first example wants to speak to someone specific in the company:
A. Good morning, Company Name, this is Samantha speaking. How can I help you?
B. Hello Samantha. This is Janet Jones from ABCD Limited. Could I speak to Ben Smith in the sales department, please?
A. Certainly, Ms Jones. Mr Smith is available; I will put you through straight away. In case you get cut off, his direct line 01234 111211.
B. Thank you very much for your help.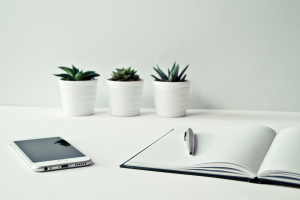 Now another example where the caller leaves a message:
A. Company name, James Bond speaking, how may I help you?
B. Good afternoon, I'd like to speak to Philip James in Accounts Receivable please?
A. I'm sorry, he's away from his desk at the moment. Can I take a message?
B. Please. I've got a couple of questions about the invoice I've just received. Could you ask him to call me back?
A. Of course, has he got your number?
B. He should have, but let me give it to you, just in case. It's 01231 111211. I'll be available for the rest of the day.
A. OK, thanks. I'll pass the message on.
B. Thank you. Goodbye.
A. Goodbye.
Let's move on to think about…
Making an appointment
Here is an example conversation of two people making an appointment to meet:
A. Hi Paul, it's Jason in Marketing.
B. Hello Jason! What can I do for you?
A. I'd like to arrange a meeting with you to finalise the presentation for the client meeting next week. Would tomorrow morning work for you?
B. Sorry, I can't make it then, I'll be in meetings all morning. How about Wednesday afternoon? Would that be convenient for you?
A. Sure, say 2.30?
B. 2.30 is fine for me. Shall we meet in your office?
A. That's fine. See you on Wednesday at 2.30!
B. See you then. Bye.
A. Bye.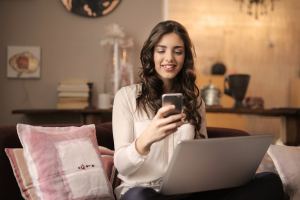 There are some other useful words and phrases for making appointments:
Available / unavailable
Busy / free
I'd like to meet up to talk about…
I'd like to discuss…
To schedule a meeting
To reschedule a meeting
To postpone a meeting
I need to cancel our meeting
Something has come up
Improve your professional English with Business English.
All this is interesting, but how can you find out more?
We at GlobalExam do not just help you prepare for language exams. Our brand-new Business English programme can help you be more proficient in English in a work environment., GlobalExam Business English enables you to learn English with your needs in mind.
The online learning platform contains 500 situations taken from real professional life. Each situation lasts just 15 minutes meaning you can study and progress wherever, and whenever, you like.
Of course, the content can be personalised making the content relevant to you and to your needs. You will learn about different:
Skills (recruitment, phoning…)
Careers (human resources, management…)
Industries (financial services, energy…)
General Skills
You can choose to practise Business English on a specific topic, not related to any job in particular:
Job Skills
You can also choose a specific job to learn the vocabulary that will be mostly used:
The GlobalExam Business English programme also includes coaching sessions, by video, with our teachers as well as detailed correction and explanations for each question.
What about the level?! A level test before the start of your course will enable you to follow a learning path that is at your level and appropriate for you (beginner, intermediate, expert).
GlobalExam Business English is adapted and relevant to you, your needs, and your goals. Learn English online with GlobalExam and your career will take off!