Marketing is all about capturing people's attention and maintaining it. That's not easy in our fast-moving world with so many distractions everywhere. It takes some skill to make adverts stand out and so anyone involved in marketing has a tough job.  That means anyone involved in marketing using English as their second language has an even tougher job!
If you're working in a marketing team, you'll need to understand the language of marketing. There are some common phrases and collocations such as 'market leader' and 'emerging market' that you'll need to know. These collocations are used regularly by native speakers in business and students studying business English can learn them too. Basically, this will mean learning sets of words and whole phrases rather than just individual words. Learning these collocations will help you to sound more natural and make it easier for you to be understood in the business world.
The importance of English proficiency in the marketing environment
When working in an international company, the English language is still seen as the best way to communicate between speakers of different languages. English is the international language and so proficiency in English is a sure-fire way to make an already tough marketing job, a whole lot easier!
In marketing it's often necessary to use subtle language of persuasion and so expressing your ideas in this way in English is an essential skill to learn.  You'll need to be able to make 'cold calls' to potential customers and get them interested in your products and services. You'll need to know the correct language to use to respond to objections on and off the phone in order to secure clients. These are areas that are covered on the GlobalExam business course.
Marketing sector: improve your English skills with GlobalExam
The business courses at GlobalExam will help you to learn and develop the language skills for sales and marketing by studying real life situations such as cold calling clients.  The course will give you the opportunity to improve your existing business skills further and work on your weaknesses.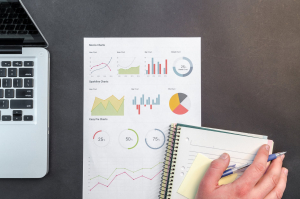 The GlobalExam Business English course covers a wide range of marketing topics, from understanding the overall purpose of marketing in an organisation through to the process of marketing a new product or service.
Users will learn specialist vocabulary and phrases by listening to conversations and learning useful phrases within those conversations.
An example transcript might be similar to this one:
Reception: Hello Reception, how may I help you?

Consultant: Can I speak to the marketing manager?

Reception: Is he expecting your call?

Consultant: No, I'm a new sales manager and I wanted to talk about our new services.

Reception: Oh, I'm afraid I won't be able to transfer you if he's not expecting you.

Consultant: Is there a better time I can get in touch with them or is there someone else I could speak to?

Reception: You could try calling back tomorrow and asking for Terry.

Consultant: Thanks, I really appreciate your help. I'll try again tomorrow.
This conversation is full of common phrases and it's important to learn them accurately if you want to improve your language skills in the marketing sector.  Phrases such as 'How may I help you?' need to be second nature. Other phrases like 'Is there someone else I could speak to?' need to accurate or it could cost you a sale. There are very few second chances when you're cold calling customers!
What is the GlobalExam Business English course and what does it offer?
The GlobalExam Business English course is an online training course to help people learn the English language necessary for a business setting. Many different areas of competence are covered such as meetings, telephone calls, management interactions, business correspondence and more. Vocabulary and phrases related to business trips, recruitment, intercultural issues, sales and negotiations are also covered. Language specific to particular career paths such as marketing, customer services and communication. There are courses for those who want to follow a more Industrial path such as tourism, banking or logistics.
The GlobalExam course deals with hundreds of different situations that reflect real business situations and there are videos with example dialogues using native English speakers. There are transcripts so you can follow along and activities to check your understanding. There is plenty of practical advice including the opportunity to create a professional CV (resume) in English too.
English for marketing is one of 7 Business English online courses dedicated to job skills, here is the list of the others you can find:
The GobalExam Business English course offers training at 3 different levels: beginner, intermediate and advanced and there is a level test to ensure that users take the course most suitable for them. Course participants receive a certificate of completion at the end of each course. Don't delay, start the Business English course today!