The Importance of English Language Proficiency for Human Resources
Why does one company flourish and another struggle and go bankrupt?
Luck, bad ideas, challenging market conditions, or government regulations are reasons that you often here given. But, the primary reason a firm lives or dies is the people: the office staff, the technicians, the middle management, the upper management and the people in the shops or factory. If you're people aren't creative, enthusiastic, hard-working and knowledgeable, then a good idea, service or product isn't going to do very well. This is why good human resources are imperative for a company. You want to hire the right people to do the job, and you need to provide good training and support.
Human Resources, or HR as it's typically referred to in English, has its own set of skills and needs. IT people have their jargon and needs, marketing people have their own jargon and needs and so does HR. If you work in HR or want to work in HR, then you need to be able to conduct interviews, which means you have to be able to ask pertinent questions and understand the responses. You'll need to be able to ask for clarification about certain points on a CV in an interview or email. You will also need to know how to evaluate cover letters in English. You'll need to know how to appropriately refuse people who are seeking employment with your form. You'll probably need to be able to state things in the politically correct fashion in English as what may be an acceptable thing to ask or say in your culture may be unacceptable in an English language work environment.
All of this can be tricky since it's not just about using English, but using English for a very specific context. If you usually say things that are understandable, but not framed in the suitable language, then you could find yourself not being invited to key meetings or interviews, and you may not have advancement opportunities.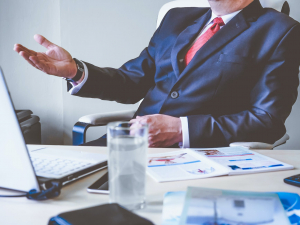 There's a solution!
You may not know what to do. You know that you need some language course, but you want something that meets your specific needs. GlobalExam offers you a path to career success with our Business English platform. We understand that you may speak English quite well, but you still struggle with the nuances of business English and missing these nuances can be the difference between a highly successful career and a stagnant one. The opportunity is here; you only need to step up and take it.
Human Resources sector: improve your English skills with GlobalExam
Business English has specific needs such as HR. Typical English courses that are offered don't cover business English (they are really unlikely to deal with the topic of Human Resources) in the detail that you need to make a difference in your career. This the reason why we developed a new set of courses specifically for business professionals and staff who work with English regularly. With our Business English program, you will learn the terminology and the cultural expectations of an English language HR department.
GlobalExam's introduction of our Business English platform offers you the chance to hone your English speaking and writing, develop awareness of cultural considerations and improve soft skills. These are aspects often overlooked in most English courses, and they are critical to success in business and the development of your career. You can improve your confidence by learning to communicate more clearly and succinctly. With greater confidence, opportunities will become available. Our new platform offers you different pathways to follow:
Boost my Skills is the route to take if you intend to function effectively in meetings, on the telephone, in project management, and with emails, reception and events, business trips, recruitment, intercultural, sales and negotiation, congratulating teams. There's vocabulary, and grammar, too.
Boost my Career is the route to follow for specific job skills. The area of HR is on this pathway, and you will learn all that you need to function confidently. English for HR is one of 7 Business English online courses dedicated to job skills, here is the list of the others you can find:
Boost my Level is the route to follow for those professionals who feel the need to wok on all the skills whether you are at an advanced level or just starting out.
English course and Business English
The ability to choose and be flexible is a central part of GlobalExam's services. We provide you with options. We don't like to see people waste their time and money on things that are irrelevant to them.
GlobalExam's Business English platform offers our clients the following:
25 paths of scripted material to create an immersive experience
500 situations from the real business world to practice
Video coaching with an instructor
Detailed feedback for work, so you are clear about your problems and will know how to fix them
Certification after completing a course
CV writing aid that will get your CV concise and professional
A well-designed website, offering easy navigability, and our team of professionals, striving to bring about your success, are also part of what we have for you.